Music of Life: Childhood
The soundtrack to my childhood
From the day I was born music has been the soundtrack to my life. Music is not only the stories of my favorite artist, but the stories of my life's most defining moments. Some of the greatest and earliest are the songs that were the soundtrack to my childhood. If I had to list the entire soundtrack to my life as a kid I'd be writing forever, so instead, I'll just list a few of the songs that tell the story of how my younger life was shaped.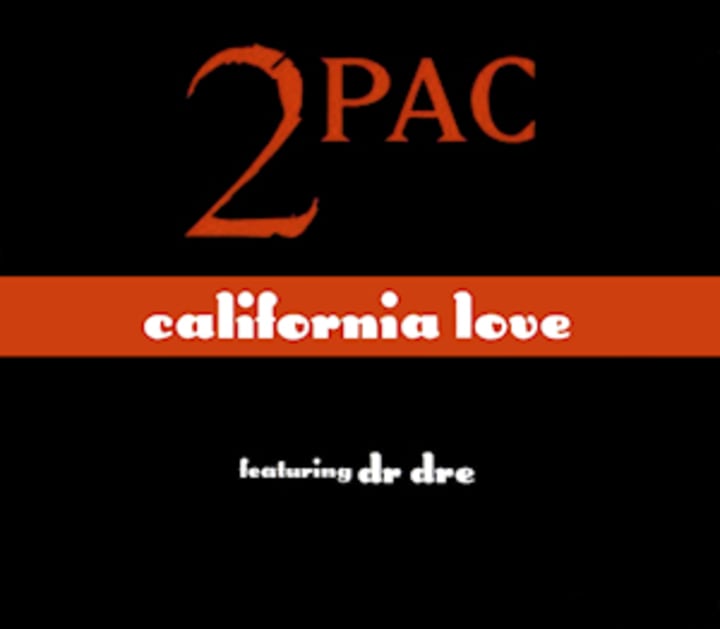 "Say what you say and give me that bomb beat from Dre and let me serenade the streets of LA. From Oakland to Sac-town, the Bay Area and back down. Cali is where they put they Mack down, give me love." - 2pac.
I seriously remember this song being one of the earliest songs I ever knew the words to at just three years old, which is when it first came out. Tupac Shakur and Dr. Dre both played a big role in the environment of music I was surrounded by growing up, no question. They both have been two of my favorite music artist my entire life and this song from them both spoke to me every year as a kid when it came to enjoying time with my family. All of my family on my mother's side hail from California, including my mother and older sister. When I was a kid I spent a lot of my summers and holidays visiting my family in California and I would always have this song playing on my CD player and eventually iPods on my plane rides to Cali. The spirit of the West Coast and the amazing memories I have from every time I visited my family in Cali growing up live in this song.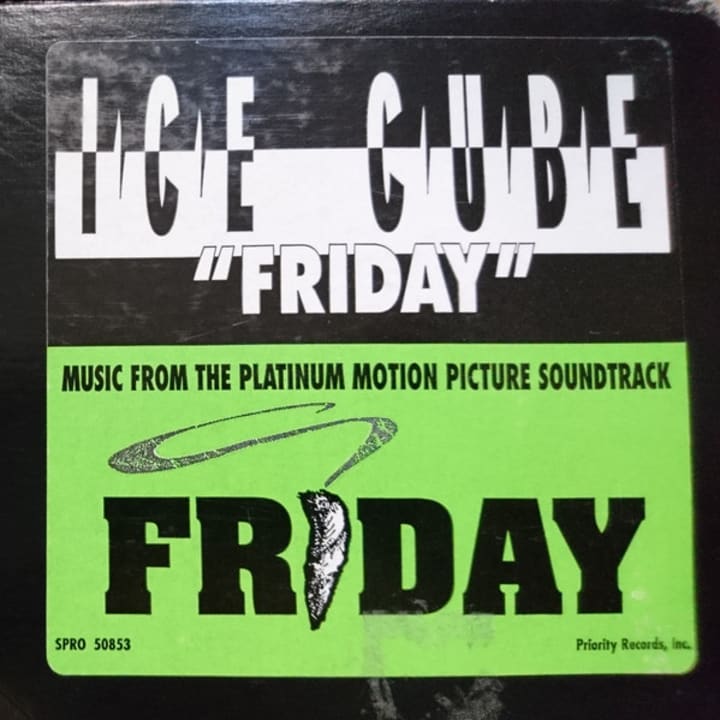 "Mess with ours, we leave scars outta G-ride cars. Livin like stars, might hit the highway on a Vegas run fool cuz it's Friday" - Ice Cube.
As kid who spent much of his life in the ghetto, the movie Friday of course spoke comedic yet realistic volumes in my life. I've always been a big motion picture soundtrack person and Friday was always one of my favorite movies with one of my favorite movie soundtracks. This title track performed by the movie's leading man and my all time favorite rapper himself, Ice Cube, is one of my favorite songs off the album. I loved this song so much that after watching the movie on vhs as a kid I always watched the music video for the song that played after the end credits. It also played a big role in summarizing my childhood because just like the movie, this song tells the story of the type of things I saw living in the ghetto, especially on a Friday. "Livin like stars", "Livin on the edge", "got them hard heads", everything Ice Cube talked about in this song was everything I witnessed and even took part in every weekend in my neighborhoods growing up.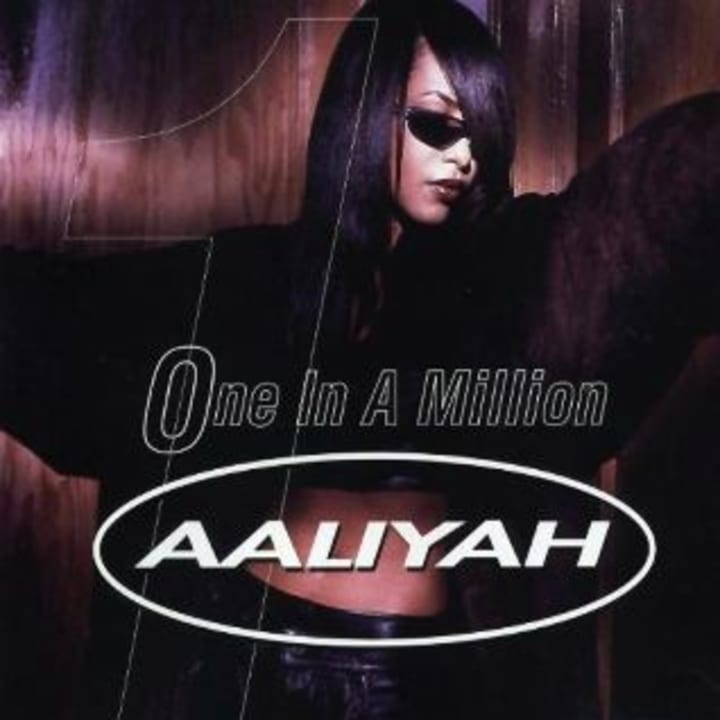 Aaliyah Dana Haughton is one of my top two females of R&B. From the time I was a baby my family and extended family in Greensboro, North Carolina played her music often. It was like her music was the theme music for every visit to see my folks in Greensboro. Her signature song "One in a Million" was the most memorable song of those days for me. I hear it and it takes me back to the weekend nights spent over my godmother's house and the summer evening cookouts with my aunts which were the times I would hear this song with the rest of Aaliyah's music. When she passed away in late 2001 the biggest hurt of her death for me personally was losing one of the voices of the good memories of my childhood and "One in a Million" played in my heart nonstop.
"Your love is a one in a million, it goes on and on and on. You give me a really good feelin' all day long" - Aaliyah.
In the fall of 2002 one of my favorite rappers, Nas Jones, dropped his sixth album God Son. One of the leading singles off the album was the song titled "I Can". This song came out in the beginning of my fourth grade school year and I was fresh out of summer school due to not passing my third grade end of grade test. So after just barely passing the third grade after summer school I was determined to not have go through that run around again and after listening to all the knowledge that Nas was dropping on that record I was inspired to be everything that he said I had the potential to become. "I Can" became my educational/inspirational battle cry to do better in school and I carried this battle cry for the rest of my school years growing up.
"If the truth is told, the youth can grow. We learn to survive until we gain control. Nobody said you have to be gangstas, hoes. Read more, learn more, change the globe." - Nas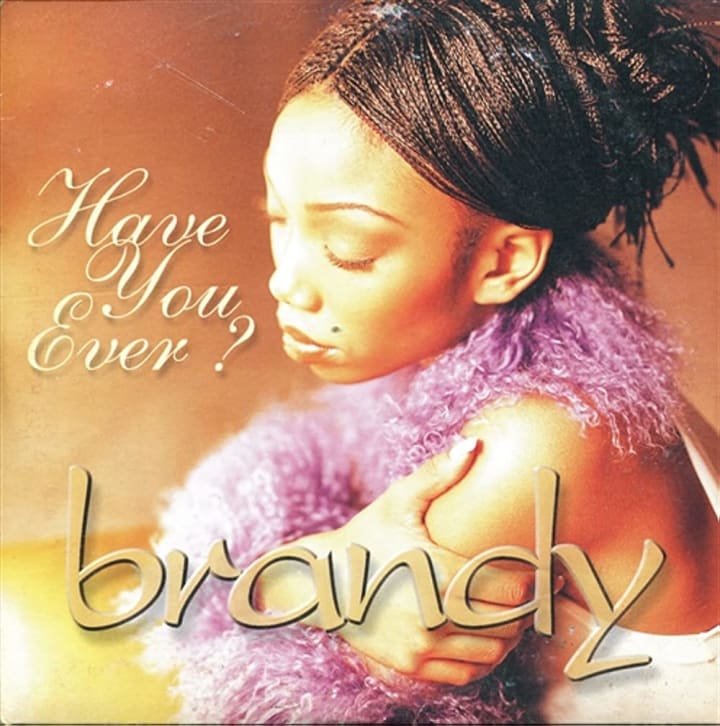 "Have you ever loved somebody so much it makes you cry? Have you ever needed something so bad you can't sleep at night? Have you ever tried to find the words but they don't come out right? Have you ever? Have you ever?" - Brandy.
Much of my childhood was spent being partners in crime with my big sister Rudy and a lot of her favorite music ended up being my favorite music. From 1998 going into 1999 her favorite album was R&B Princess Brandy Norwood's second full length album, Never Say Never. Brandy, who is one of my top two favorite females of R&B created a masterpiece of an album that me and my sister could actually agree on and "Have You Ever" which was the most popular single off the album told the story of all the good times we had together as the 90s came to a close. From hanging out at the mall with our friends to spending time with family and even competing in community talent shows together, "Have You Ever" really set the tone for an amazing close to the greatest decade ever during my childhood.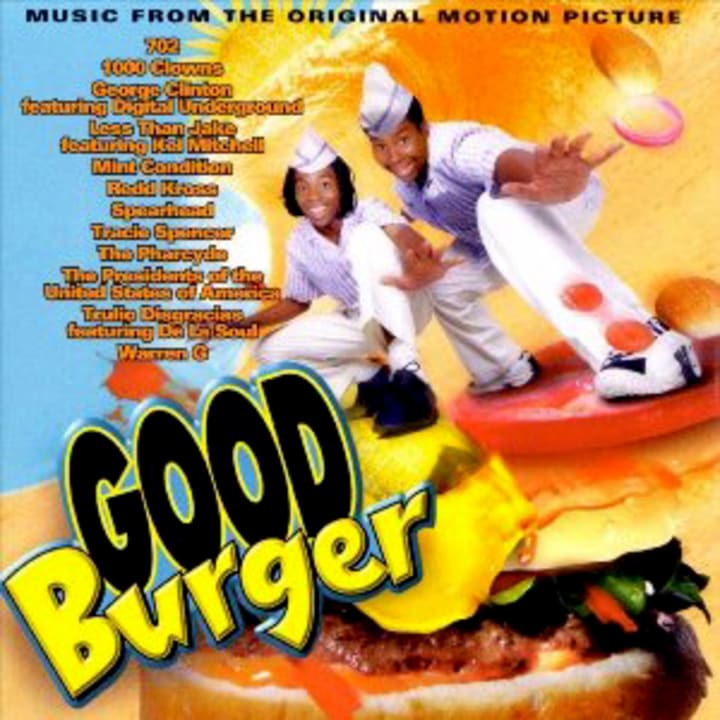 Nickelodeon network was truly the spirit of every kid who came from the 90s and Kenan Thompson and Kel Mitchell were the best examples of that spirit. On the 1997 soundtrack to their cult classic Goodburger there was a song from West Coast G-Funk pioneer Warren G titled "Friends (We be havin Fun)" featuring Val Young. The laidback fun natured tone of this song was the complete spirit and story of all the great times I had with my friends growing up. After all, the song is about friendship mirroring the plot of the movie to which it belongs. Me and all my friends loved the film Goodburger growing up, but I was the only one who knew this song. Because of it's rare presence I only ever heard it when it played during the film's end credits, so I always made sure to watch the end credits every time the movie ended just so I could hear this song. The song's lyrics about all the obstacles of life that friendship conquers and all the fun experiences that friends have with one another was the book end cover to my personal history with friendship growing up. Perhaps the most influential song about my friendships as a kid, every time I listen to this song it takes me right back down memory lane where I remember the best times of my youth.
"Catchin a bus with a homey I can trust, 3 homeys from the hood straight kickin up dust. Enjoyin my days and everythang is fine. 15 years old Snoop d whoop on the grind. Tryin to find ways to make it, dice shake it young, havin fun, like me Snoop and Nate did" - Warren G.
So many more great songs I could talk about from so many artist I love. I really am thankful for the soundtrack of music that shaped my life growing.
About the Creator
Hi I'm Joe Patterson. I am a writer at heart who is a big geek for film, music, and literature, which have all inspired me to be a writer. I rap, write stories both short and long, and I'm also aspiring to be an author and a filmmaker.
Reader insights
Be the first to share your insights about this piece.
Add your insights