It's Time For a Change and a New Home!
Our Escape From the Pandemic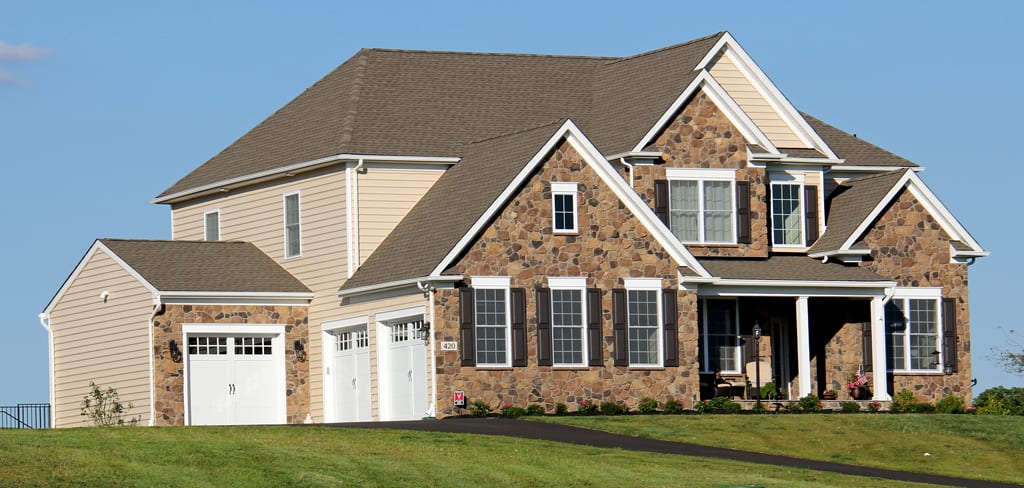 Carriage House
My family and I had wanted to upsize for many years, but my wife and our neighbor had a verbal agreement that neither family could move, given how "tight" both families were. Countless friends and family preached against upsizing as it meant we would collect more junk. Try as a might; I could not convince my wife to consider moving away from our neighbor as she would not break the agreement. However, as everyone knows, the pandemic has taken every minor issue and exacerbated it, leading to our neighbor opting out of the informal deal and deciding to move to a new home. The reasons were many but originated with the disappointment with the elementary school system and the homeowner's associations' disdain for any shed additions to our houses. While my wife was upset at first, we both quickly realized it was all for the better. We would now be free to begin the next phase of our lives.
I had wanted to upsize for quite some time, which was primarily due to the size of our garage. When just my wife and me, our 1700 square foot home with a two-car garage seemed more than enough, over the last ten years and two kids later, we could gradually see the house, or more specifically, the garage shrinking around us. The pandemic cemented my case as we tried to do more with what we had, and I no longer had a place to park within our garage. We were spending more and more time within our driveways, making sure our kids were staying out of trouble and following the laws of the subdivision. Given I was the biggest supporter of our move, I started to develop a list of needs/wants regarding a "new to us" home.
First, a three-car garage was a necessity, and we/I would not settle for less. Bikes sitting in my parking space would no longer be an option. My wife and I would be able to park within our garage and not have to worry about phantom scratches from "I don't know" and "it wasn't me." Given the Michigan weather, parking in a garage is the only way to live. As stated earlier, our current Homeowner Association was firmly against adding on a shed. They would accept additions to the home, provided the addition looked like it belonged on the house. Unfortunately, the extras we were entertaining were going to be a small fortune.
Second on the list would be a larger kitchen. I can't tell you the countless amount of DIY and HGTV shows we have watched and seen various kitchen islands, range vent hoods, large pantries, convenient cabinets, and the list goes on. While our kitchen was nice, roominess was not something it was known to have. Watching the many renovation shows, we longed for a kitchen that offered more.
The third thing on our list was more space for our daughter. Our son had the larger of the two rooms, and my wife and I discussed many times whether we would add on to our daughter's room or swap rooms amongst the two siblings. I grew up in a household where my sister was allotted the larger space, right, wrong, or otherwise. It was always instilled in me the female needed the larger room. In either case, now that we were decided, more oversized bedrooms would be on our list.
As was becoming a common occurrence, a few other people in our neighborhood were looking to move. Our next-door neighbor, whose house was substantially larger than ours at 2900 sq ft, opted to move north to take advantage of some family land. They were a more prominent family with three girls and one boy. And surprisingly, the kids were open to uprooting their lives to make this big move.
How great was this? A possible simple move directly next door. We could move at our leisure, and the distance was non-existent. Our kids had become close with the neighbor two doors down, and now we would be located next door. This house checked off a lot of our boxes, but the house layout was disjointed. We would be moving from a colonial-style home to a Cape Cod. One of the rooms on the upper level seemed to have converted to a movie room. Our bedroom, along with one additional would be on the main floor. My wife had become accustomed to an open main floor plan, and this house was not that. This caused our slight hesitation, and the house immediately sold. At this time, we were not sold on moving, but after a few subsequent events, made up our minds, and it was now our number 1 priority. After their house was sold, there was a time where I kicked myself for not jumping on it, but in hindsight, it was not meant to be.
It was time to reach out to our realtor, a close family friend. She had known for some time of our need to upsize but warned us this was a seller's market. She was quick to tell us the current housing market is truly "wild." The stories of people showing up to closings with cash in hand are very much happening. My realtor told us repeatedly if you like a house, make an offer. Do not offer the list price; offer $10,000 to $20,000 over the list price. To start, we looked at several existing homes and lost out on 2 or 3 of them right off the bat. The competition was fierce. For every house, there were 60 to 70 anxious buyers. There was a lot of nail-biting and back and forth. It was at this time we opted to start looking at possible builds. Keep in mind this was all before the talks of wood shortages. Part 2
Humanity
About the author
I am a lifelong inhabitant of Michigan. I decided to do something therapeutic and write a blogging website. www.inyerself.com
I touch on all subjects but my focus will be on Life Experiences, Technology, Home and Self Improvement.
Reader insights
Be the first to share your insights about this piece.
Add your insights