Hey Preacher!
The adorable delinquent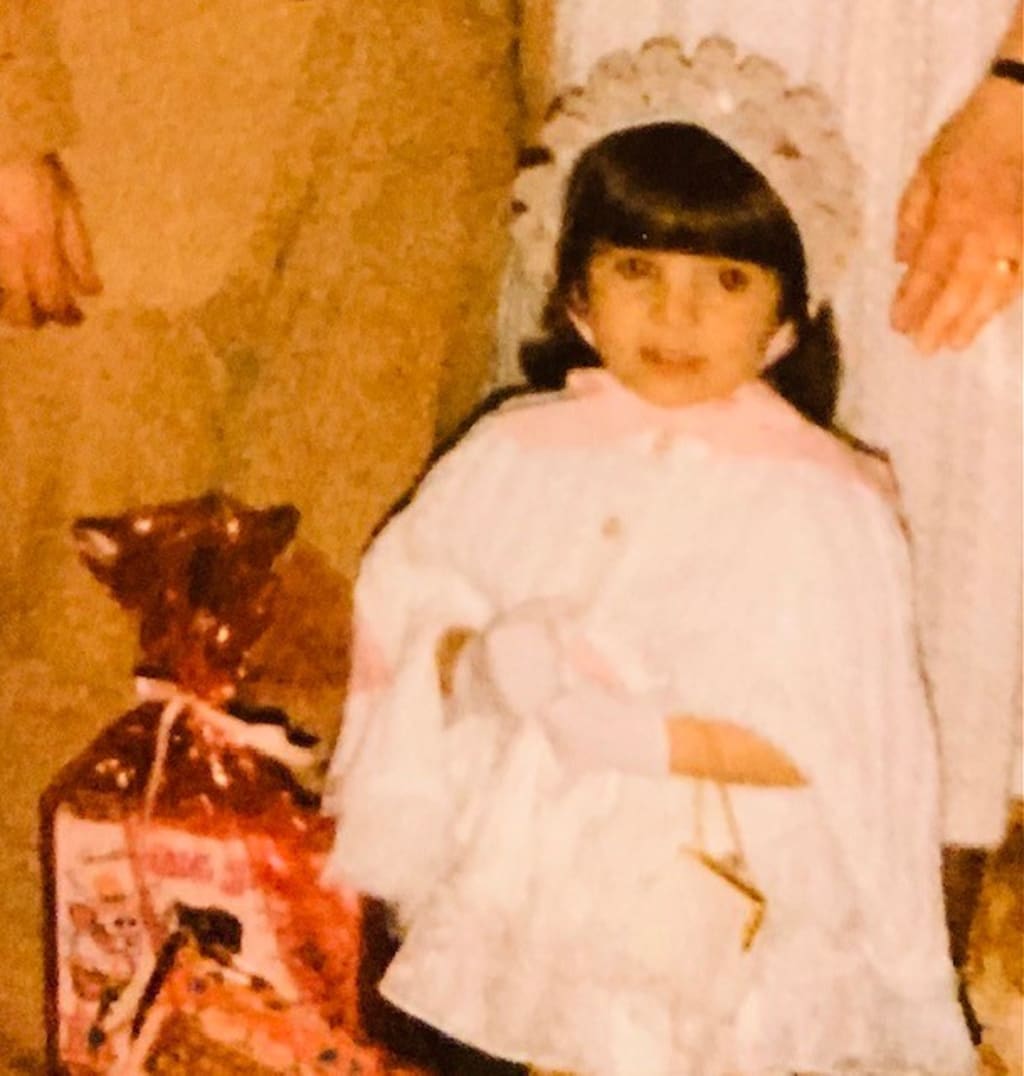 When it comes to embarrassment, I am a prodigy. At the tender age of 2, I was on top of my game. One day, I done something so bold, so purposefully, and so unexpected that, today, thirty-eight years later, the story is still being told at social gatherings and family functions, not to mention all the posts on social media; and it is no less shocking to those who hear it today as it was to all those who witnessed it on that fateful day.
Here are how the events unfolded, or so I am told; over and over again. It was Easter Sunday, and like many families, we were going to church. At this time, I was an only child. My mother took great pride in me. I was like a living doll, always dressed in cute little outfits, with my hair up in piggy tails; carefully curled around my mother's finger. However, on this day, she pulled out all the stops. I was the epitome of adorable; dressed in a lacy white dress, adorned with a white shawl, a bonnet tied around my chubby little cheeks, tiny white gloves on my hands, lacy white socks (you remember those), white patent leather shoes, and clutching a white silk purse. If innocence and adorable had a baby, it would have been me.
The church was packed; as they usually are on holidays. Everyone was so friendly; greeting each other, and complimenting each other on their beautiful Easter outfits. My parents proudly escorted me through the church, looking for a place to sit. My father was a police officer in our town, and was known and respected by many. Several members of the congregation stopped my parents and commented on how precious I was; you could see the pride swelling on their faces with every, "Oh my, isn't she just the sweetest thing," or "look how adorable she is in her little bonnet," comment they heard.
But alas, the time for fellowship was over, and the sermon was about to begin. Everyone begun taking their seats, and each pew was filling up quickly. My parents found us some room on one of the pews near the front of the sanctuary. I was well behaved for the first half of the sermon. I was quiet and still. I did not cause any distractions, nor did I make any commotion while the preacher was talking; until I did.
To this day, I have no idea what motivated me to do what I was about to do. I am certain I did not learn it from my parents, but it could have possibly been taught to me by my grandmother; whose job it was to teach me things my parents did not. In all my glory, I stood up on the pew, between my mother and father, and yelled, "Hey Preacher!" as I extended my precious little baby arm, with my tiny gloved hand, high into the air, while proudly displaying my middle finger. The whole congregation was in shock. The preacher did not know what to do, so he tried to continue as if nothing happened.
My parents were mortified. They grabbed me, and pulled me down next to them, as they were slinking down in their seats. How could this precious child do such a thing; and on Easter Sunday, nonetheless? Somehow, they managed to withstand their embarrassment, but were afraid to look around; they could already feel the piercing stares and judgement undoubtedly directed their way. They kept their eyes glued to the good book (and nothing else), until the sermon was over. At which time, they promptly grabbed me, and bolted for the door, trying desperately not to make eye contact with anyone on their way out. They never returned to that church again. To be honest, I do not believe my mother attended church again until I was well into my twenties.
Childhood
Just a working, single mom trying to find time to write.
Receive stories by Heather Fritch in

your feed