Every book needs an introduction, right?
And here's mine.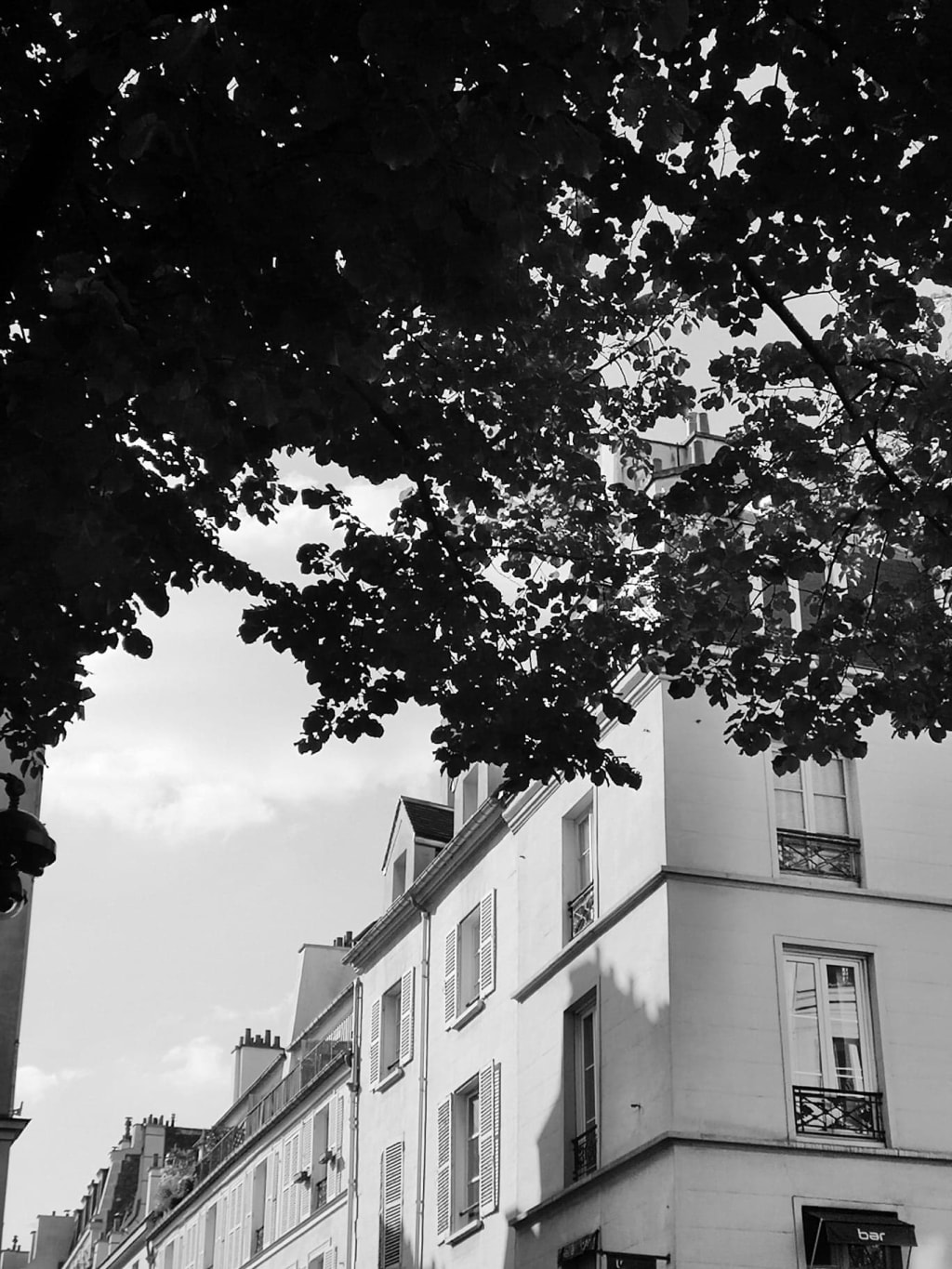 Every book needs an introduction, right? Every new chapter of one's life has paragraphs; therefore, chapters within chapters. But those chapters need an intro and obviously a proper one.
So here is mine.
Dear you,
I would like you to call me B, or BB, or the stranger in the street, the one you look at twice, wondering why would she be smiling when it is eight in the morning. I would like you to see me once and never see me again. I will smile at you, and you'll think: how nice it is for a stranger to smile in this city where no one seems to know what it is anymore to smile. I want you to know that I intend to keep that smile on my face as long as possible. I may not be able to wear it every day because, although I will try, I am just like you, broken in some parts and nearly healed in some others. Letting the sun in through the cracks. Yet some days, the sun does not find its way. And I have learned to say: it's ok, tomorrow is another day, another chance for the sun to seek behind my walls.
But dear you,
I want you to understand why writing to you here is important to me. Writing has always been part of my being. From the day my story got selected for my primary school's journal to the day my article on Vocal was highlighted, writing has been the epicentre. No matter what I do, I always seem to go back to what my heart needs: expressing myself, my true self, through writing. The funny thing is, at one point, I used to want people to tell me how great of a writer I was; I used to chase that external validation to believe that writing was worthwhile.
And I have concluded that I love more and more the act of writing when I don't expect anything from anyone. I do this for myself, and I am happy with that.
Therefore, if I do it for myself, you may wonder why I would be publishing my writing on this platform? Well, dear you, the answer is, I hope, simple:
Although a very personal pursuit, writing is also a powerful communicative tool. And I, as a human, although most of the time very introverted, seek to create powerful bonds with people. I do not speak of developing a friendship that lasts a few months; I speak of the undeniable, majestic and yet totally indescribable connection between two people. Sometimes, when we feel things, a voice inside us keeps telling us that we are alone in this feeling. It is not true. Therefore, I write, and I share.
We may all go through life differently, experiencing life very subjectively and attaching ourselves to different versions of reality. Yet, sometimes, our experiences are not entirely different as one may think. So let me tell you this:
I crave deep connection. I long for my words, as intimate as they can be, to one day resonate with someone. But I guess we all do.
There isn't much I know for sure in life. Although, I am aware that there are subjects that I have mastered, things I have learned through my education, and things I can have discussions about. And yet, It feels as though I am confused and in the dark when it comes to the most critical questions in life. As I have said, life is very much a subjective subject. Those questions may be entirely different for you. Their answers will reflect how you approach your own definition of life. This is perhaps where it gets tricky. Because there is no one answer to all those questions. Sometimes I wish there was. And sometimes, like today, I just know that not knowing is the best thing that could happen to me. Because it allows me to search and learn. And writing to you is perhaps one step ahead on that great road that I will call my life.
So dear you,
I would like to welcome you to this chapter of my life, which will have multiple sub-chapters.
Welcome to the chapter of my life, the one I will call: my never-ending waltz.
With all my love,
B.
Humanity
About the author
And I have spent hours wondering what to write here but, just like the sailor, I too, have found myself lost but always on my way. So I write, hoping that one day, my words will reach the red light above the cliff, and perhaps I'll know.
Reader insights
Be the first to share your insights about this piece.
Add your insights