Most Expensive Soccer Cleats in the World
For the pros and the die-hards, here are the most expensive soccer cleats in the world today.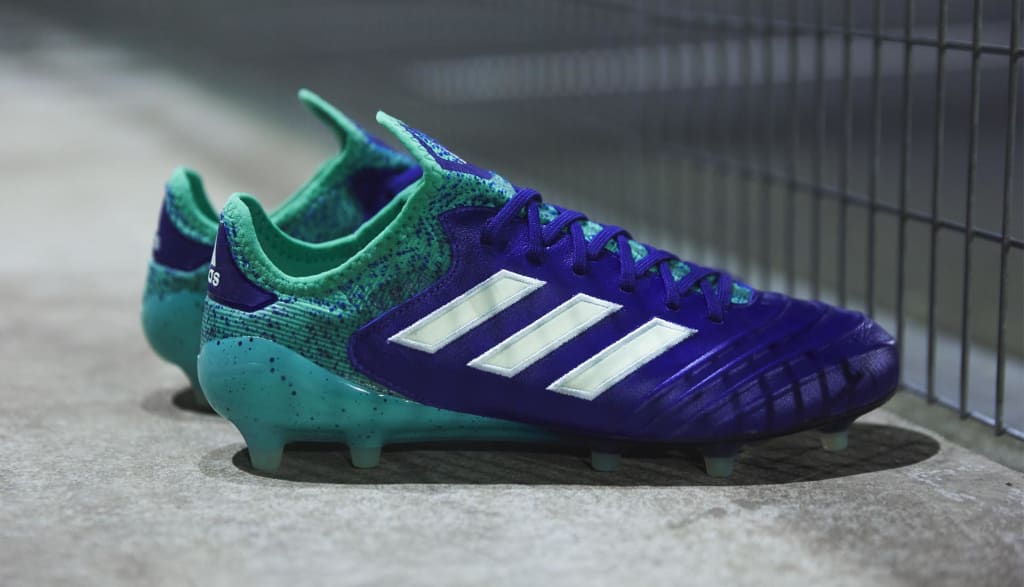 Any soccer player knows that gear is crucial in the game. Sometimes, you can make do with cheap finds, second-hand gear, borrowed gear, and other ways to save money, but one thing that many people are willing to invest in is the right fit and design of soccer cleats. That's why the most expensive soccer cleats are just so expensive. Cleats are simply one of those things that you can't afford to skimp on, as a poorly designed or poorly fit pair of cleats can limit success even for the best players.
The Mercurial Superfly from Nike is likely the single most expensive soccer cleat in the world, coming in at $300. It has been a favorite of professional soccer players for years. Though the latest release is the Mercurial Superfly VII, the whole line has been wildly popular, with famous soccer players like Paolo Dybala, Anthony Martial, and Dimitri Payet wearing them, as well as the illustrious Cristiano Ronaldo. These shoes are designed for high speeds and explosive acceleration, as well as optimal sensitivity to help you control the ball. Plus, they are, decidedly, some of the most stylish pairs of cleats out there.
The adidas Predator Accelerator FG Soccer Cleats are designed for ball control, with kangaroo leather for maximum friction, fit, and touch sensitivity, without sacrificing support and conditions control. Frankly though, another reason these are amongst the most expensive soccer cleats in the world is that they are a limited-time, nostalgia edition, with a folding tongue, original design, and colors to bring back a classic look and feel. These cleats adapt the synthetic material and kangaroo leather to the latest advancements in soccer cleat design to match up with changes in the game and times, providing the best possible shoe for ball control, as well as every other aspect of the game.
The adidas Copa firm ground cleats balance performance and comfort. Of course, when it comes to cleats, comfort is an integral part of performance: You can't play your best game with ill-designed or ill-fitting shoes causing you blisters, pinching, weighing you down, or otherwise limiting your motion, speed, versatility and play.
Right up there with the Nike Mercurial Superfly, the Hypervenom line from Nike is one of the most expensive soccer cleats, but as one of the best cleats of 2018, it has earned its pricetag. The shoe's top and sides are almost entirely made of Flywire cables, or Flyknit, which allows the shoe to mold closely to your foot, making for maximally sensitive cleats. This also has the added benefit of allowing the shoe to fit each person as though customized. In order to compensate for added sensitivity, the Dynamic Fit collar is also adjusted to provide more ankle support, enabling quick movements and high speed turns with lower risk of injury and difficulty.
The Nike Tiempo Legend has a Flyknit heel and tongue with kangaroo leather wraps for the optimum balance of support and feel. These cleats are also amongst the most expensive soccer cleats in the world for their long-lasting durability, which is achieved through high quality materials and construction. Though the best soccer cleats are, by design, minimalist, in order to best form to the foot and provide maximum touch and sensitivity, it's still important to have proper support for stability and cushioning. This ensures that the wearer will avoid pain, blisters, wear, and, most importantly, injuries to the ankle and foot.
While adidas and Nike are big names in the cleat industry, they're far from the only significant player. Another extremely popular, high quality, and lucrative company is Mizuno. The Mizuno Morelia Neo is only on its second iteration, but is already one of the leading lines in popularity for professional and elite players across the world. Part of the reason these cleats are amongst the most expensive soccer cleats out there is that Mizuno crafts them slowly over time, ensuring a complete fit and flexibility, as well as support. The result is an incredible shoe for anyone who wishes to invest in careful construction.
The key to the perfect soccer shoe lies in balance: balance between stability and lightweight design, comfort and speed, versatility and fit. The best soccer cleats out there find this balance in many ways, making use of the highest quality materials for cleats available, as well as ever-evolving design technology; including, new synthetic materials, kangaroo leather, and ever-changing combinations of these things. This design is particularly catered to speed, with a foot-fitting design and low collar to minimize resistance and minimize weight for maximum speed and agility. Of course, this doesn't mean that it has to sacrifice stability and safety for speed: The Clawcollar, aptly named, keeps your foot secure to protect you from injury.
The Mizuno Rebula isn't just about looks, though the black and gold design is certainly one of the most stylish soccer cleat looks you can find. Another from the Japanese company Mizuno, this line differs from many standard cleats in that the shoe is entirely leather, rather than synthetic material or a hybrid, which makes them somewhat more expensive than comparable options, but better in terms of fit, a crucial factor to maximizing comfort and minimizing risk. The comfort is also increased by this customized fit with a memory foam insert in the upper, which helps cushion your foot without limiting your motion or control.
The Nemeziz from adidas is designed around the idea of the agility bandage, a design taken from sports taping that maximizes fit and minimizes extra weight. This close fit design has the added benefit of ensuring extra stability and preventing the risk of injury involved in ill-fitting or over-designed shoes, in which your foot can slip or the shoe can fail to move with you. One of the ways this design is achieved is with a laceless upper, which minimizes unnecessary bulk and weight. In terms of balance, this shoe is also designed to perfectly balance agility and stability, with a material that's both flexible and sturdy. Though expensive, this is one of the best laceless cleats available right now.
Another one of the most expensive soccer cleats is a different set of laceless classics, the Nike Phantom Vision. This football boot makes use of synthetic mesh for a complete foot-forming design that moves and breathes easily. This innovative shoe is the pick of professional players like Kevin De Bruyne and Philippe Coutinho, and for good reason. In that price tag, they get a design that removes the need for excessive seams. The reason this is important is because these seams add weight and change the fit of a shoe, making it less versatile and form-fitting. This shoe, on the other hand, is entirely fit to the foot, so it's lightweight, but sturdy, with two layers on the upper.
About the Creator
Lover of Books, Saxophone, Blogs, and Dogs. Not necessarily in that order. Book blogger at heartofinkandpaper.com.
Reader insights
Be the first to share your insights about this piece.
Add your insights