10 Best Soccer Cleats for Ball Control
You'll need to grab one of the best cleats for ball control if you want to weave through defenders like Messi and Ronaldo.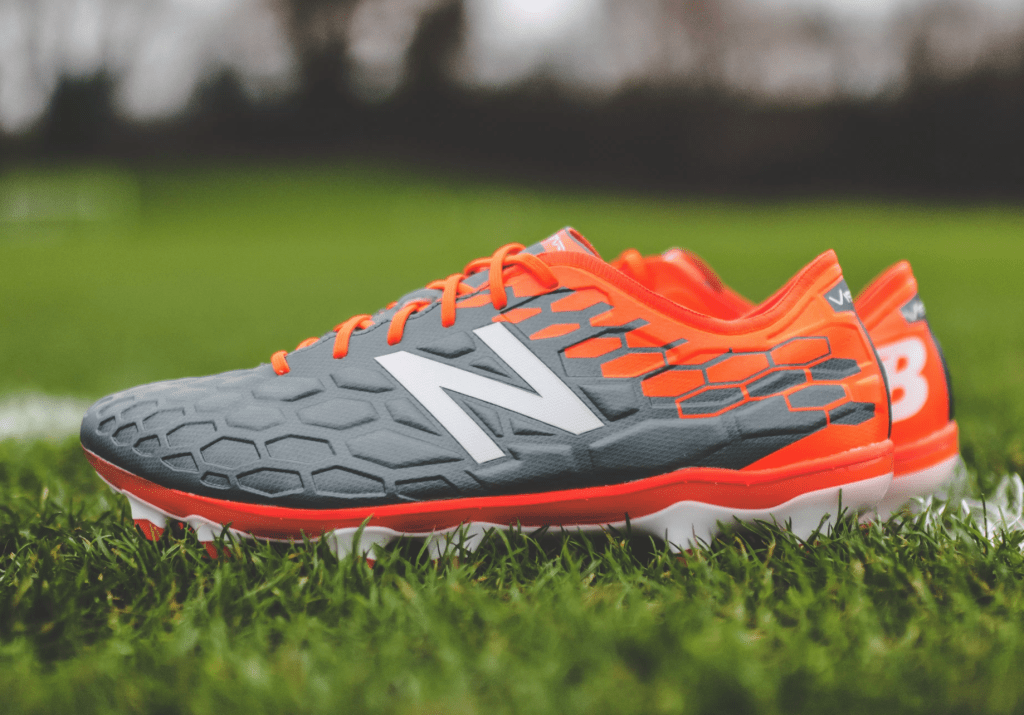 If there's one aspect that all the greatest soccer players have shared throughout the years, it's impeccable ball control. You can't reach the highest levels of soccer without being able to dribble, pass, and shoot at high speeds. All of those skills may seem disconnected from one another, but when you trace them back to their roots, they all stem from the ability to handle the ball creatively and efficiently.
In order to improve your skills in that regard, you need two things: practice and the right sports equipment. You have to rely on yourself for the practice portion, but I've got you covered for the other. I've assembled a few of the best cleats for ball control available right now. These are the cleats that will make the soccer ball permanently attached to your feet, safely secured away from the prying footwork of defenders.
We'll start with the Hypervenom Phelon's from Nike. Not only does the color scheme and stylish design of this cleat catch the eye, it also possesses a thin mesh overlay which conforms near-perfectly to your foot. In order for a cleat to improve your touch during play, it must mold almost entirely to your foot. That is exactly what the Phelon cleats accomplish. Add on the aggressive allover texture that encases these cleats, and you've got the best-fitting, touch-enhancing cleats out there.
Easily one of the best soccer forwards of all time, and debatably the greatest ever to grace the game, Lionel Messi is the inspiration for this pair of cleats by Adidas. The Argentinian magician lends his personal stud configuration to these soccer shoes, guaranteeing the improvement your ball control will experience if you get them.
They come in three distinct color patterns and are available in a lengthy list of sizes. Designed as firm ground cleats, these are perfectly suited for grass fields and other tough surfaces. If you are accustomed to playing on turf, the snug fitting mono-tongue construction keeps out any turf material, and allows your feet to remain comfortable. Since Messi has played various forward positions throughout his career, I would recommend these for attacking midfielders, strikers, and wingers.
Soccer shoes deserve a shout out, as a lot of athletes prefer playing on surfaces that favor shoes over cleats. After some examination of what was available, I've come to the conclusion that the Copa Tango from Adidas is your best bet if you fall into that category. The leather and synthetic makeup of the shoe provide both comfort and long-lasting capability. With an embossed upper, these also provide you with a high-quality dribbling ability. As they're not officially cleats, these are one of the most bank account-friendly pairs on here, and who doesn't love saving money?
Cheaper than most of the other options mentioned, these cleats from New Balance upgrade your talent while not leaving a permanent hole in your wallet. The Visaro cleats hold a lot of beneficial features, but their primary selling point is their comfort. This pair has an EVA footbed, a transparent TPU plate, and are durable enough to use for years on end.
That's no surprise though, it's common knowledge New Balance makes shoes designed to last. The perfect soccer cleats for midfielders (as they generally do the most running and require the most comfort), your feet and, in turn, ball control, will stay fresh all game with the Visaro cleats.
Forget the intricate details for a second, these cleats are fantastic for their appearance alone. I may be biased (red is my favorite color), but these will attract attention in a positive way, the best players wear the most colorful cleats, right? That's what I've learned from my years of playing and watching soccer, and my numerous hours of FIFA gaming of course.
Now, back to the intricacies. The Phantom III cleats were designed with foam pods in them. These pods lessen the impact of the ball to help you have a soft first touch, while at the same time, return energy for powerful shots and crosses. Built with FlyKnit construction and Flywire cables, which increase breathability and support, these soccer shoes have all the tools to catapult your game to the next level.
If you're not a Lionel Messi fan, then you surely must be a Cristiano Ronaldo fan. As one of the biggest stars in the game for the past two decades, Ronaldo's influence in soccer cannot be understated. If he puts his official CR7 stamp on something, you can be assured it is high-quality. After researching and reviewing these cleats, that theory holds true here.
Coming with a dynamic fit collar that ensures additional ankle support, and a lightweight perforated sockliner, these cleats place a high emphasis on protection. They were also designed with textured speed ribs, which produce the necessary friction for maximum ball control and high-speed touch ability, making them ideal for wide midfielders or wingers. Bottom line, if you can't trust the cleats of one of the best Real Madrid players of all time, then you can't trust anything.
As the name suggests, this pair from Adidas are among the best cleats for soccer forwards. Forwards are the most alike to predators as anyone on a soccer pitch: they expose weaknesses, pounce at a moment's notice, and will do whatever it takes to finish off their opponents. Attackers can accomplish all of those goals (haha, get it?) with this offering from Adidas.
The Adidas Predator cleats were made with Controlskin surface technology and a molded heel, which allows your movements to be free and unencumbered. They can utilize these soccer shoes to skip past defenders with the above-average control they offer and easily slot shots in the back of the net.
If you're searching for the best soccer cleats for ball control, how can you not check out a pair called PURECONTROL? Though the all caps name may send some into thinking these are over the top rip-offs, that idea could not be further from the truth.
These firm ground cleats from Adidas are made with the same Controlskin as the Adidas Predator cleats. The Controlskin texture is in the upper echelon of sports equipment technology, and you will not be disappointed by it. You can either trust me or the four-star rating on Amazon, both of which say these cleats are legit.
The Nike Tiempo cleats not only have a slick design, they also have everything you would be looking for to boost your ball control abilities. With an upper made of leather, an EVA sockliner with extra cushioning and support, and affordable price tag attached, I see no faults with these soccer shoes. They're an all-around solid option for those who want to be solid in all aspects of the game.
While the Adidas Copa Mundial cleats may not have the flashy appearance as many of the ones mentioned before it, it's undoubtedly one of the best cleats for ball control and will improve anyone's touch. A #1 best-seller on Amazon, these cleats are made of genuine kangaroo leather which can enhance your dribbling skill by leaps and bounds.
The durable firm ground outsole will protect your feet and should last for years before becoming worn out. You can't go wrong with the most popular soccer shoe of all time, or any of the other top soccer cleats that enhance ball control.