Highest Paid Soccer Players in the World
Being a professional athlete is no easy feat, but for the best of the best, it can really pay off—just ask the highest paid soccer players in the world.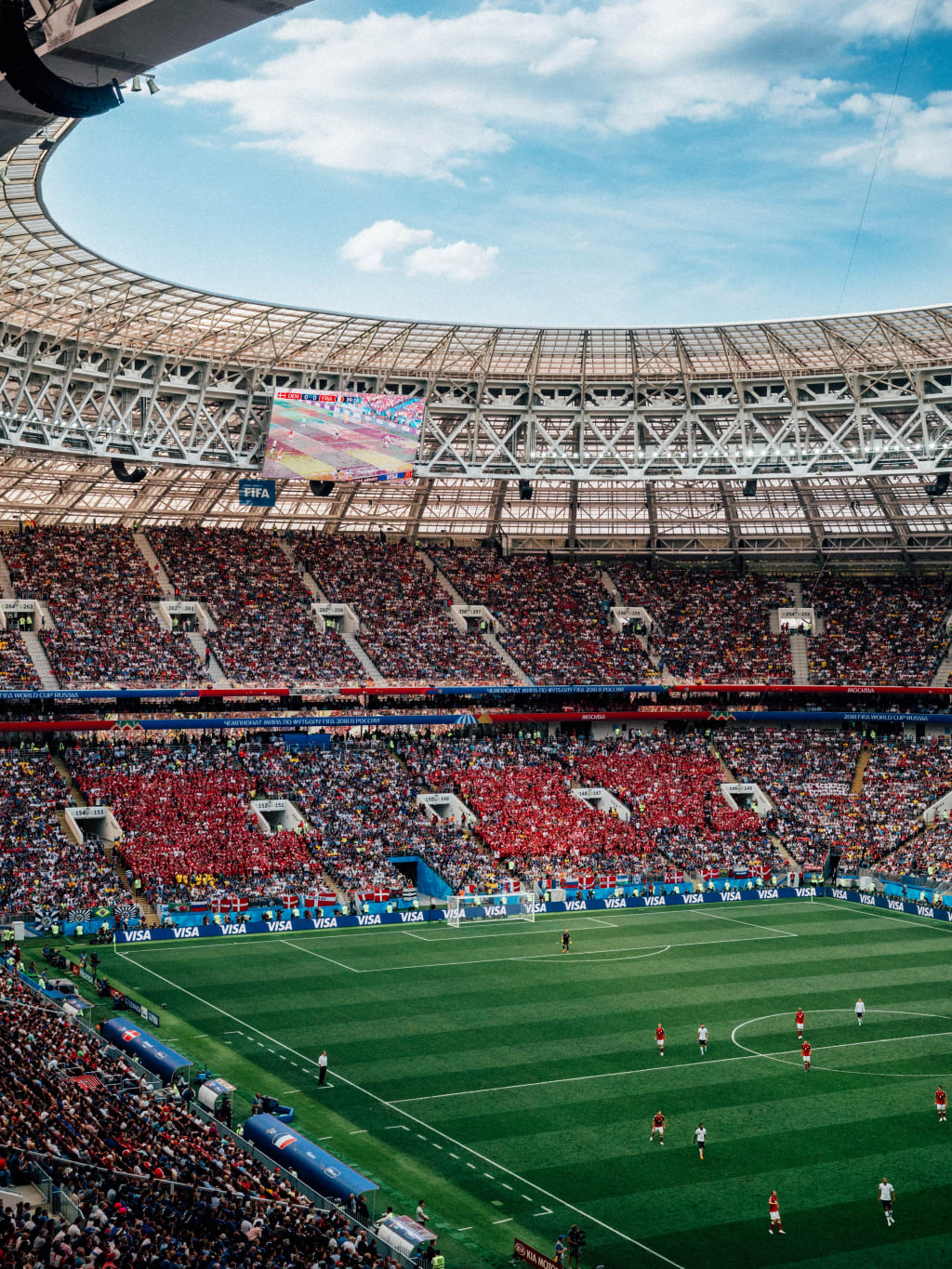 Photo by Tom Grimbert on Unsplash
Though still growing in the United States, soccer—or football, to the Europeans—is internationally a multi-billion dollar industry. As with any field that involves the investment and interest of millions to billions of people around the world, the soccer industry creates some of the world's wealthiest individuals. Becoming a professional athlete, much like a musician, actor, or other fine art professional, is difficult to break into and ultimately succeed in. However, for those with the talent, work ethic, and a bit of luck to hack it, it can be a very lucrative career. With this in mind, here are a few of the highest paid soccer players in the world today.
Lionel Messi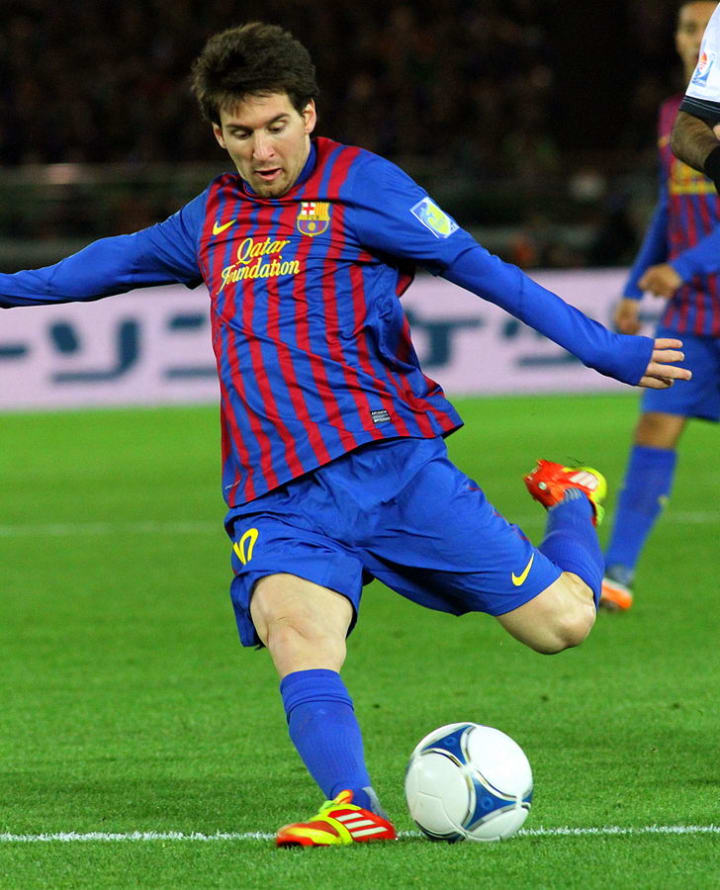 Lionel Messi is currently the world's highest paid soccer player in the world. Throughout his incredible career, beginning with FC Barcelona at the tender age of 13, Messi is currently estimated to make around $111 million in salary and endorsement deals per year. According to Forbes, Messi is in fact only the second-highest paid athlete in the world today, spanning the entirety of professional sports. The only athlete ahead of him financially is wrestler Floyd Mayweather. Though the Messi-Ronaldo debate rages in full force amongst soccer fans across the world, the Argentinian has him beat financially, with Messi as the world's highest paid soccer player, and Ronaldo taking a close second. Sadly for Messi, while he does rank as one of the highest paid soccer players in the world, he's also a part of one less-than-ideal historic group—the best players who never won the world cup.
Cristiano Ronaldo
Messi's spot as the highest paid soccer player in the world today is not necessarily a reflection of any kind of superiority, especially given the relatively comparable salaries and endorsements of the two rival players. Estimated to have raked in $108 million in the last year, with an average annual salary of $61 million per year, Ronaldo is one of the world's highest paid athletes. His career with the Portuguese national team and Italian club Juventus bring Ronaldo not only closer to Lionel Messi in terms of soccer players, but also ranks him just below Messi as the third highest paid athlete in the world. However, for anyone thinking that this ranking reflects an overall hierarchy of value as a player, don't forget that Ronaldo has also earned his salary and endorsements by ranking first among UEFA European Championship goal scorers. What is it with Cristiano Ronaldo, exactly, that makes him so polarizing?
He's pretty freaking good, that's what.
Neymar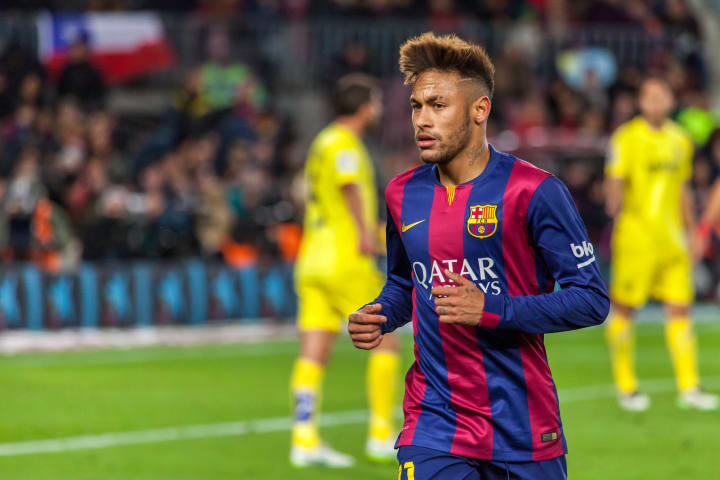 If it wasn't for wrestling, the top three highest paid athletes in the world would all be soccer players. Falling just below Messi and Ronaldo in terms of soccer players, Neymar was estimated by Forbes to have made $90 million last year. His salary is actually higher than that of Ronaldo, falling just a few million short of Messi at $73 million. The Paris Saint Germain and Brazilian team forward, whose full name is Neymar da Silva Santos Júnior, made his professional debut at the age of 17. In the near decade that has followed, he's proven himself to be one of the world's greatest players, particularly as one of history's most prolific goal-scorers.
Gareth Bale
The Real Madrid forward, who originally hails from Wales, is notable and renowned not only for being a significant contributor to his teams' success in terms of physical prowess and consistency, but also for his entertainment value and spectacle as a player capable of incredible feats of athleticism and agility. The 29-year-old has been an integral part of Real Madrid's success since he first signed in 2013. This transfer was made in a deal of record-breaking financial proportions, and made Bale one of the highest paid soccer players in the world. In the ensuing years, his success has demonstrated that this was certainly a wise investment by Madrid.
Paul Pogba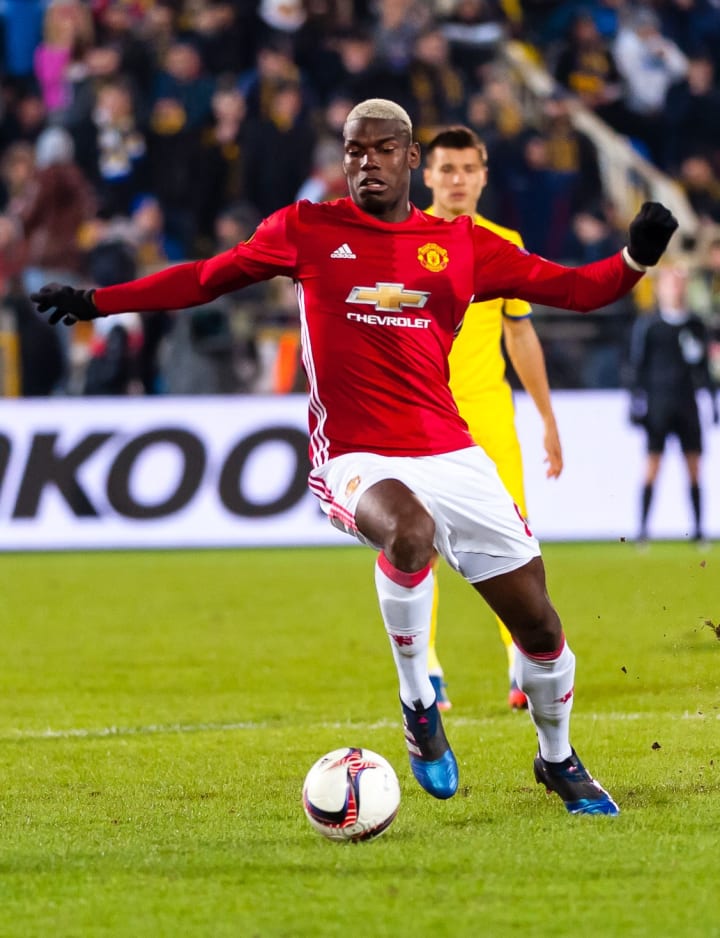 Paul Pogba is not only one of the highest paid soccer players in the world, but also one of the youngest to earn this title. He joined with Manchester United at only 16-years-old, and now at 25, has become one of the highest paid and most well-known players on the field today. Part of his utility value as a player lies in a versatile playing style, which allows him to play successfully in various positions and offer a wide range of skills to the team. He was also captain of the French national team in the 2013 FIFA U-20 World Cup, leading them to an ultimate victory and securing his position as a highly valued and sought-after professional player.
Oscar
Oscar dos Santos Emboaba Júnior, more commonly known simply as Oscar, is another of the younger players to make this list, reaching great fame and fortune early in his career. He also appears to have a long, successful, and lucrative remainder of his career ahead of him. Though Brazilian-born, Oscar currently plays for the Shanghai SIPG after a contentious career involving contract disputes with his former club, Sao Paolo. Since these early trials of his career, he has proved to be a highly valuable player, and his salary and endorsement deals reflect this fact.
Wayne Rooney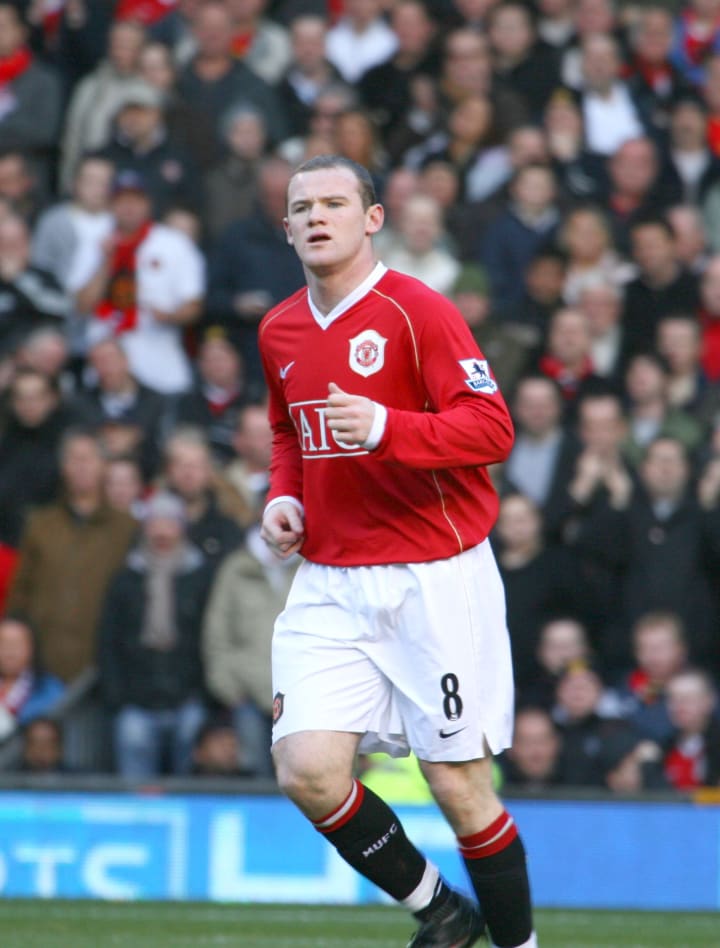 In his 14-year professional career, Wayne Rooney has been awarded nearly every possible award and honor available to professional soccer players. His transfer to D.C. United this past summer reflects the growing rise of soccer in the United States, as more significant names and players join the ranks, and the team begins to establish itself as a true international competitor. Though Rooney has had a few scandals under his belt, DUI charges and infidelity included, these allegations have not hindered his value as a player. The 32-year-old has had an illustrious career thus far, and it appears set to carry him into the next stage of his personal and professional life.
Luis Suárez
Currently a star player for the Uruguay national team and Barcelona, Luis Suárez is widely regarded as one of the best players in the world. His role in Uruguay's relative success during his time on the team is a testament to this fact. Though certainly not as highly paid as Messi or Ronaldo, Suárez is nearly as famous in many circles, mostly for the controversy surrounding his habit of occasionally biting opponents. That aside, he has proven to be an incredible athlete and soccer player, and has led his teams to many wins while demonstrating great feats of athleticism and skill in the process.
Bonus: David Beckham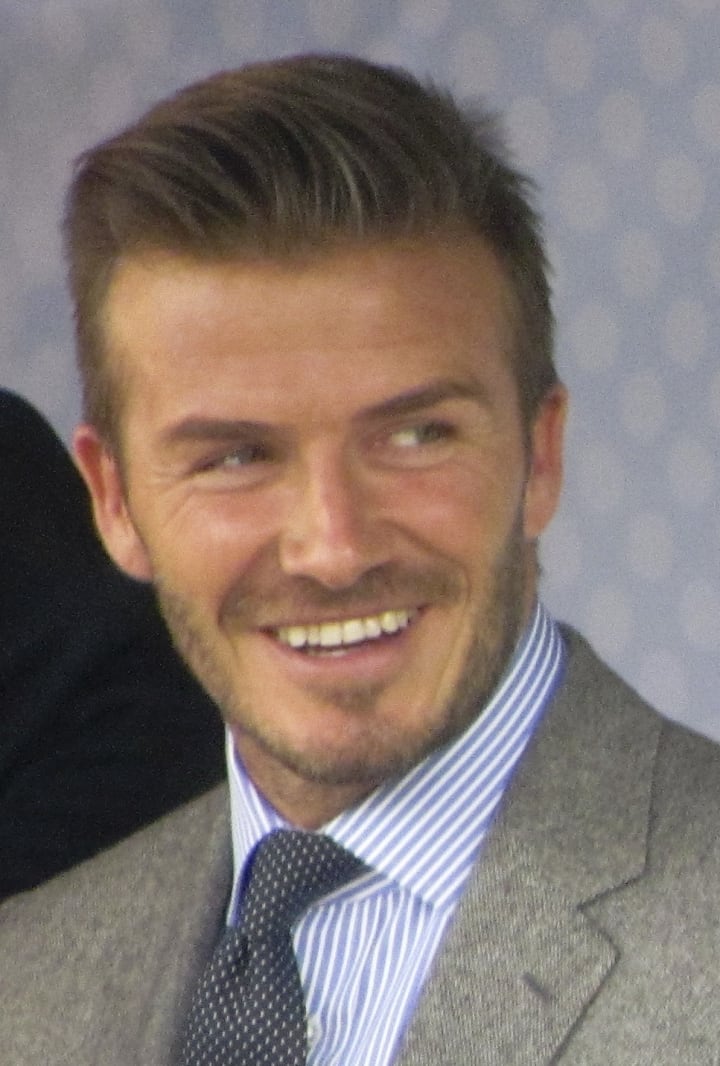 David Beckham, one of the greatest English players of all time, has officially been retired from professional soccer for five years now, but his legacy is unlikely to ever retire. Despite no longer raking in the dough from his salaries and active endorsements as a professional player, Beckham's public presence has continued his fame well into his retirement. As a result, his income has increased drastically in the years since his retirement, making him one of the highest paid former athletes and soccer players in history.
Bonus: Marta Vieira da Silva
You would have to make a very long ordered list in order to find a female name amongst the highest paid soccer players in the world, as the comparatively limited spotlight and investment in women's soccer means that even the best female players make peanuts compared to your average Man U player on the male side. Nevertheless, the value of players such as Marta Vieira da Silva and Alex Morgan are nothing to scoff at. Marta, currently the highest paid female soccer player in the world, makes roughly half a million per year at the moment.
About the Creator
Lover of Books, Saxophone, Blogs, and Dogs. Not necessarily in that order. Book blogger at heartofinkandpaper.com.
Reader insights
Be the first to share your insights about this piece.
Add your insights