Best Soccer Books Every Fan Must Read
Accounting various different eras throughout the history of the sport, the following soccer books are instant goals for the fans in your life.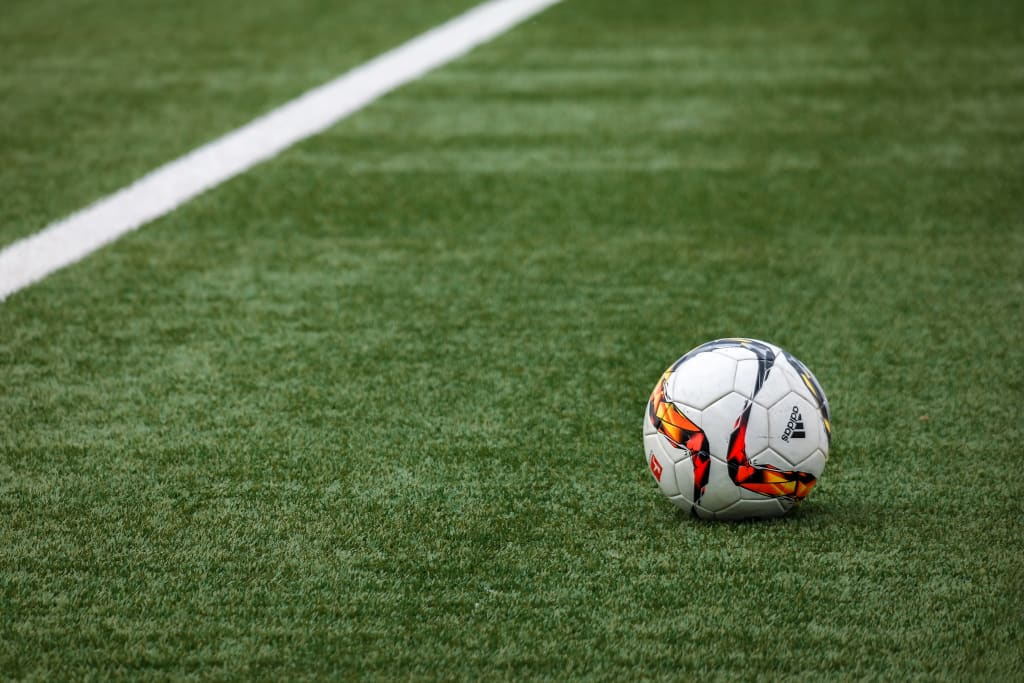 Football, as it's more prominently known in Europe, has a global following that idolizes players, clubs, and individual leagues, like Americans and their own home sport. There's loads of football books to choose from, but not all of them are as interesting or as worthwhile for all the various types of football fans. Depending on whether you want an autobiography, or something a little more broad, like something on the history of one particular team, it's easy to get bogged down by the less sensible texts floating out there.
Stay on the ball with the best soccer books every fan must read. There's various works on players, club teams, and even specific countries, all of which are mere glimpses into the past, showing us the talents and skills that have made the sport such an enjoyable contest to watch over the years. Either representing some of the best La Liga players of all time, or explaining the basic rules of soccer, these are the books that will keep you breathless until their final page.
Otherwise known by many of its aficionados as the 'Beautiful Game,' soccer is laid to beautiful imagery in David Winner's Those Feet, which has detailed research and various concepts under the surface of soccer's still growing culture, specifically 'declinism.'
As one of the best soccer books, Those Feet is rich of dark tales, crazy insights, and newfound ideas surrounding the technique of soccer itself. All of it is set under the Dutch football team, but it's a spectacle on the sport itself. Why do people watch soccer? This very question lies at the heart of Winner's book.
Brian Clough and his takeover of the Leeds United team is brought to life in this tale about one manager's quest for victory at all costs. It's not only one of the best soccer books around, it's also one of the best sports books ever written.
Characterizing the condition of the Leeds United team amid a new era of management and identity, David Peace and his The Damned United expertly draw upon the vast changes Brian Clough would enlist. Clough's family even fought back against the book, claiming it represented Clough in too harsh a light and should never have been made.
In many ways soccer has brought the world together, drawn barriers once divided into a comradeship that is only seen on soccer pitch. This is how Brazil has made itself known as one of the most talented and praised soccer countries in existence.
Futebol: The Brazilian Way of Life gives us a glimpse into the Brazilian soccer world, how one of the most talented countries made soccer cool through international unification. Bellos even mentions some of the greatest World Cup goals of all time, specifically Pele's extraordinary performance against Sweden in 1958, his first in soccer entirely.
Though it's never been printed in the US, Tor!, which should obviously mean Goal!, deeply examines the history of German football, and how their rise to prominence may have had a much more impactful outcome than most would like to consider. This book is undoubtably one of the best soccer books to dive right into.
The Story of German Football identifies how truly powerful these beasts were for their time. He incorporates some of the most important ideas, and highlights how Germany itself matured alongside it over a very short period of time, something of rarity in the soccer world.
As another book on Brian Clough and one of the best soccer movies on the market, Provided You Don't Kiss Me shows the attitude and with that made his management skills so unique. In this book, Clough is at the Second Division Nottingham Forest, where his brute and bullish demeanor made him known as an aggressive attacker, who knew his defense, as well.
An exceptional mind in the world of soccer, Brian Clough is one of four managers to win the English League twice with two different teams. He's one of the sport's most well-known and idolized faces to ever take up management.
Chuck Culpepper, a burgeoning sport writes on his attempt to find the meaning behind soccer's overall collective building concept. In other words, Culpepper retrospectively takes a look at the European world of soccer, satirizing his Americanized sense of sports, and analyzes the way this simple sport of kicking had evolved us as a community.
It's truly an eye-opening book since it's one of the best soccer books every fan must read. His knowledge of many various sports and their concepts in the social sense have given him the insight needed to dissect overseas football, specifically displaying the premiership soccer league at its finest.
In answering almost every practical soccer question to date, Soccernomics attempts to deliver a concise scientific and mathematical concept that can generate answers to soccer's boundless hidden secrets. Kuper harkens back to psychology, economics, statistics, and more to find these answers, all of which are kept within one of the best soccer books every fan must read—Soccernomics.
Literally questioning the numerics behind Manchester United, and most other soccer teams, Kuper wrings out the truth from each team through various variables. There are great numbers that lurk under the surface of everyday soccer scores, like penalties, direct kicks, and even a player's speed. Kuper's analysis ranges from the simple, something like 'why does the English club lose so often,' to the more complex, like 'what the future holds for upcoming World Cups,' including their potential semi-finalists.
Like Franklin Foer's text on viewing globalization in line with population, David Goldblatt undergoes a very deep organization of how soccer itself grew out of the culture of its time and itself for various reasons. Football books like Goldblatt's The Ball is Round don't come around too often; a book that specifically uses soccer as a platform to analyze global history? That just sounds like an impossibility, but Goldblatt makes it look easy.
While it may speak less on the sport as a whole, Goldblatt's work analyzes the entire history of soccer, from its ritual phase, to its further bolstering over the next few hundred years, where now it pulses everywhere. In The Ball is Round, readers learn of the various ways soccer has evolved over the years utilizing politics and social science to greatly modify itself and bring out about specific changes for improvement.
Soccer doesn't always have to pertain solely to the sport, sometimes the game can go political and directly challenge the way we view society around as, as well as ourselves within it. Look at the NFL's very own controversy with kneeling during the American flag.
Franklin Foer gazes into the history of the sport, bringing to light some of the most controversial and unknown pieces of information. It's one of the best soccer books ever written, for it opts a look into the classification of a sport through political and social concepts, which is widely intriguing.
Bouncing from one part of the world to the next, examining each and every iteration of soccer, from Russia, to the US, Simon Kuper identifies the essence of professional soccer, digging into the science of each team and how much effort it must take to truly implement these aspects into one's everyday game. Football Against the Enemy is one of the best soccer books for its deeply analytical concepts on the sport as a whole.
Football Against the Enemy embodies not only sports, but seems to incorporate a level of perception on cultural and social realities that make soccer so pleasurable to the world. He splices these different traits from one cultural view to the next, examining the record breaking performance of the Brazilians, while still harkening on the talent of the Italians.
Johnathan Wilson's Inverting the Pyramid is last on this list of the best soccer books, primarily because it promotes the ingenuity of soccer in its deepest form. Soccer fans everywhere would love to read this book that contains varying plays and tactics used throughout soccer's long history. It comes down to how one plays, where, who that person plays for, in addition to what kind of club team they see themselves. One team may be all about precision, another may use a powerhouse defense.
Wilson captures the many different bounds locked with the idea of soccer, not just as a sport but as a cultural concept, one that spans across time and generations. It has rich history and a following that speaks volumes of the league in its entirety.
About the Creator
Politics may be a disgusting battlefield, but it is a necessary vice in our country, and a particular fancy of mine, like productivity and success. These are important facets in the modern world, and must be expounded upon.
Reader insights
Be the first to share your insights about this piece.
Add your insights