Best La Liga Players of All Time
It's one of the most celebrated leagues in the history of sports, get to know the best La Liga players of all time.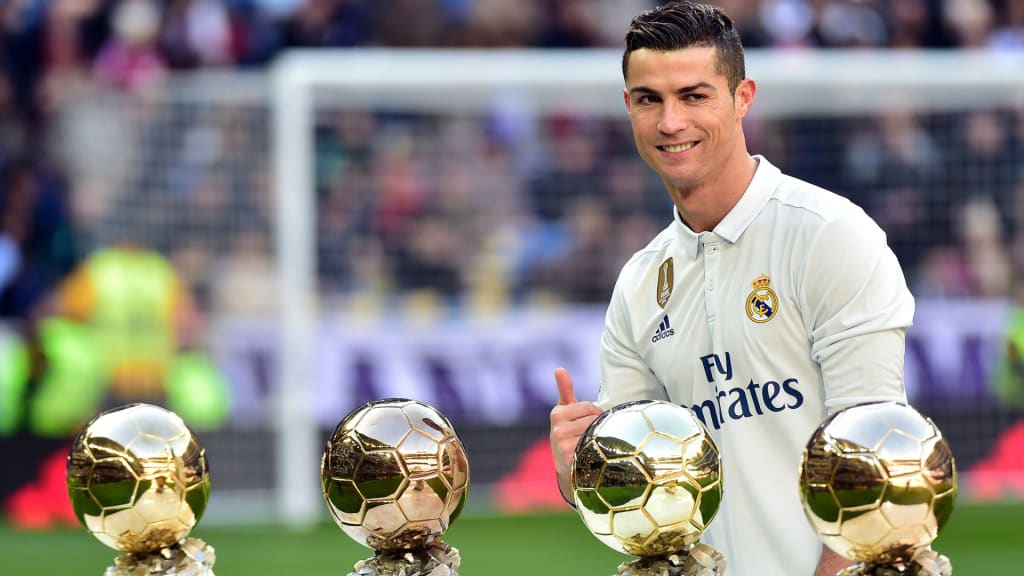 La Liga is the Spanish top flight league, and one of the most competitive leagues in all of the world. Founded back in 1929, La Liga is one of the most popular professional sports leagues in the world. Over the years they have never been short on superstar players, but who are the best La Liga players of all time? Every player on this list is one of the best players in the history of the sport, regardless of league.
There will be plenty of household names among them, but you may also be surprised to know how many dynamic players have flown relatively under the radar on the world stage. One thing is for certain, diehard fans of La Liga will remember them fondly — or not, depending on how badly they torched your favorite team over the years. Without further delay, let's get the arguments started.
Cristiano Ronaldo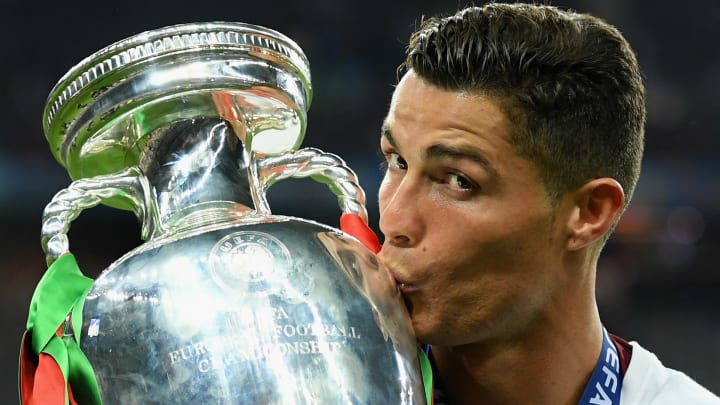 Listen, Cristiano Ronaldo is a pretty boy, a complainer, I get it. None of that matters, he is one of the most dynamic goal scorers in the history of the sport. The Real Madrid superstar is the second leading goal scorer in the history of La Liga, and his goal scoring ratio (1.1 per game!) is far and away the best of all time.
The only real knock against him is the fact that he has won only one La Liga title in his amazing career, mostly because of Lionel Messi. However, the man's career is far from over, so odds are that will change over the next few years.
Raul Gonzalez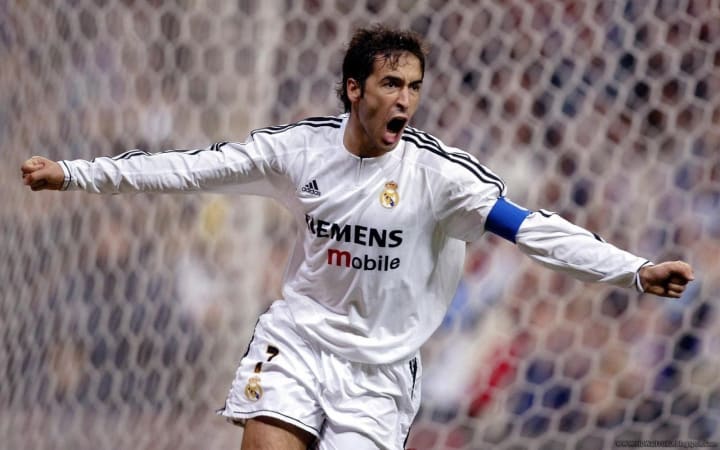 An incredibly adept and creative goal scorer, Raul Gonzalez is widely considered one of the greatest strikers of the modern era. Raul was a quick and consistent player with a wicked left foot, able to score from any point on the pitch.
During his career as one of the best La Liga players of all time, Raul was noted for his amazing leadership and military-like discipline. He was smooth and technically precise at all times, earning him the nickname "The Ferrari" during his playing career. Fifth in goal scoring in La Liga history, Raul won an incredible six titles during his 16 year career with Real Madrid.
Andres Iniesta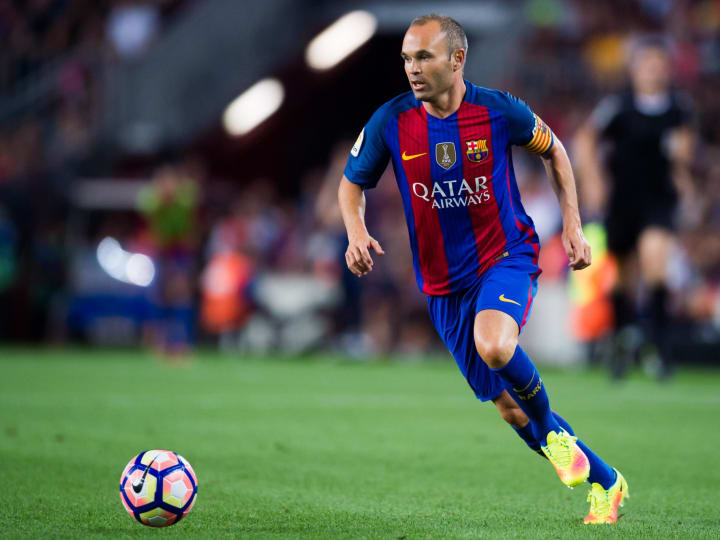 A mainstay of the Barcelona midfield, Andres Iniesta has been making fans and opponents jaws drop since 2005. One of the most creative passers to ever play the game, Iniesta has an inhuman like capacity to know where his teammates are at all times.
A true step up player, Iniesta has been a driving force behind eight La Liga titles, he's always at the center of the action and often dictating the pace of play. A wizard on the pitch, he is without question one of the best La Liga players of all time.
Xavi Hernandez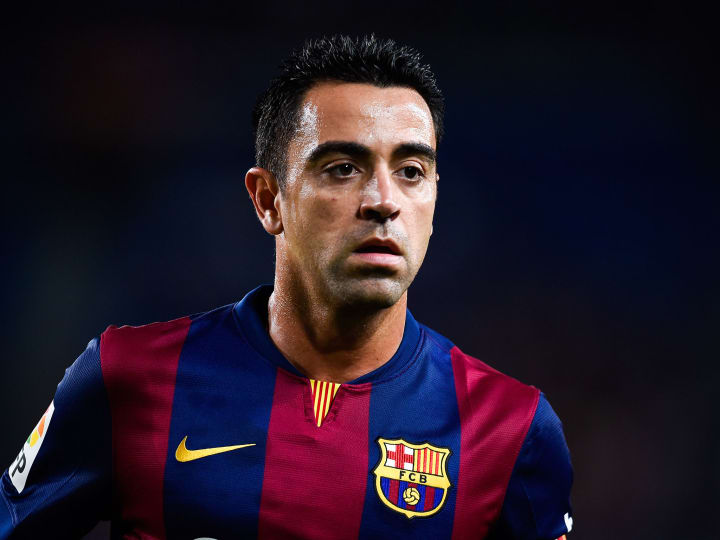 Often considered the best Spanish player to ever lace up the cleats, Xavi Hernandez is one of the best La Liga players of all time with a bullet. A masterful midfielder, the Spaniard won the La Liga title an astonishing eight times during his career.
Pinpoint passing and uncommon vision led him to being among the most feared players around, with even the toughest defenders unable to separate him from the ball. The heart and soul for every one of his team's title runs, Xavi racked up 180 assists during his illustrious career.
Alfredo Di Stefano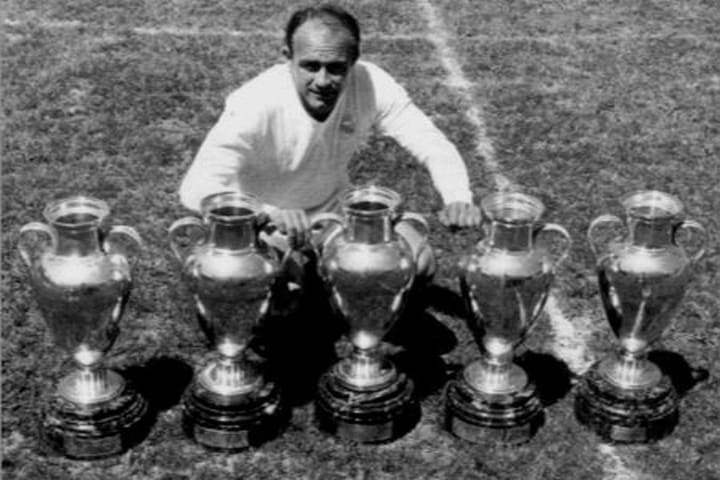 A legend of the sport, Alfredo Di Stefano is considered by many to be the most complete Argentinian player who ever lived, and clearly one of the best La Liga players of all time. Di Stefano helped Real Madrid win an incredible eight La Liga titles in just ten years! Talk about utter dominance.
He is less known, because obviously there is less video of his otherworldly ability, but he helped to cement Real Madrid as a serious club for the rest of the century and beyond.
Lionel Messi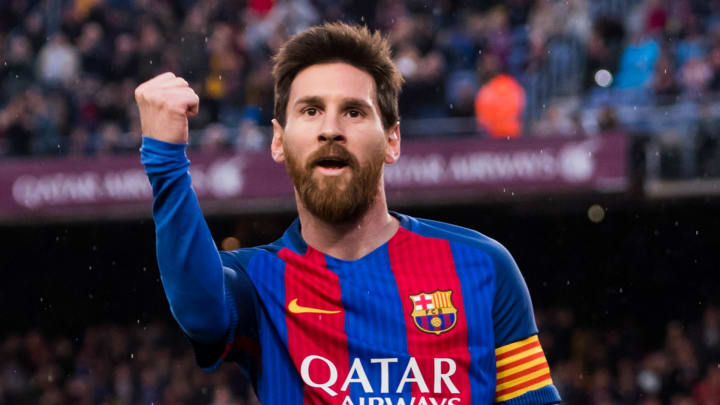 There is no list of the best La Liga players of all time without the amazing Lionel Messi. The defining player of his generation, Messi has a combination of skills that are so rare they defy logic. The phenomenon is the all time leading goal scorer in La Liga history, netting a mind boggling 361 goals, leading some to call him the best player in the history of the game.
He's won the league's best player award six times, as well as setting numerous records for assists. Amazingly, Messi is still in the prime of his career, and he has at least another half of a decade remaining as an absolute weapon on the soccer field.
Francisco Gento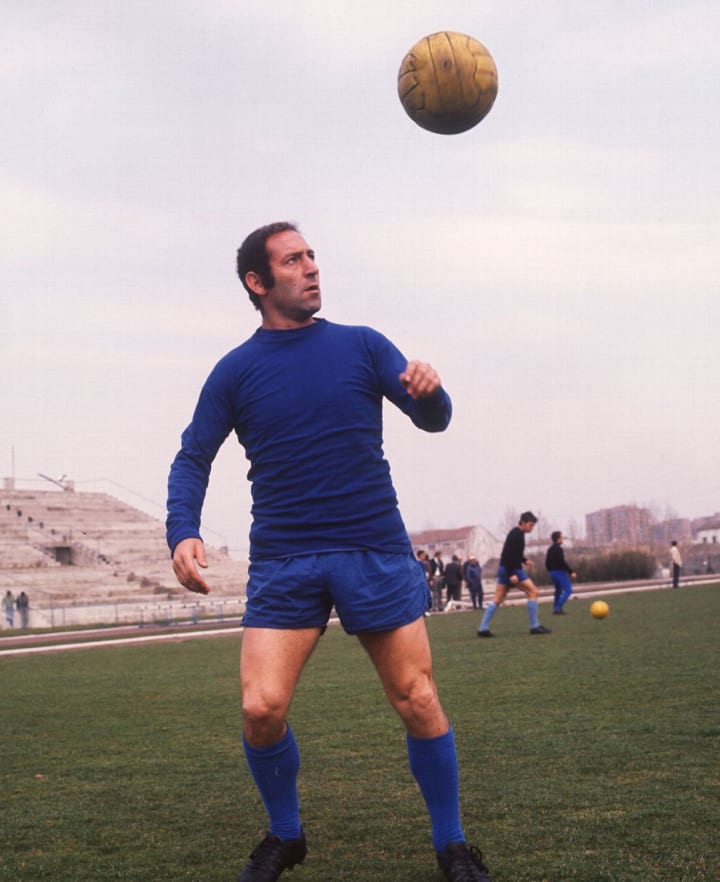 Francisco Gento was a dominant player who was an integral part of some of the most successful teams in the history of Real Madrid. Gento is also the only player to ever win a logic defying 12 La Liga titles. Gento was known for his remarkable pace and is considered by many experts as the fastest player to ever suit up.
His speed always allowed him to get to the ball first and dictate tempo. While not as highly skilled as some on this list, his incredible longevity and leadership puts him right up there with anybody.
Laszlo Kubala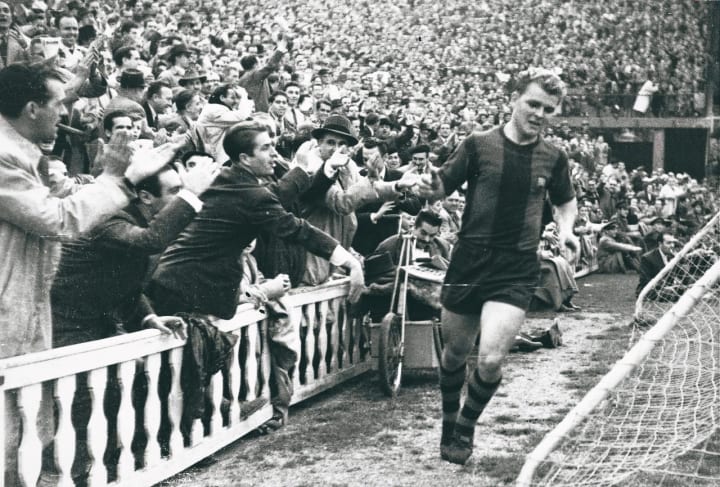 Laszlo Kubala is revered by Barcelona, and for good reason, he's one of the best La Liga players of all time. Kubala helped Barcelona become a league power, which they remain till this day. He managed to score 194 league goals, which makes him the third highest goalscorer in Barcelona's history, despite playing only 256 games.
He famously netted seven goals in a single game, and some of his season goals scored marks are still high up in the Barcelona record books. He helped them win four titles, busting up Real Madrid's strangle hold on La Liga from 1950 to 1960.
Michael Laudrup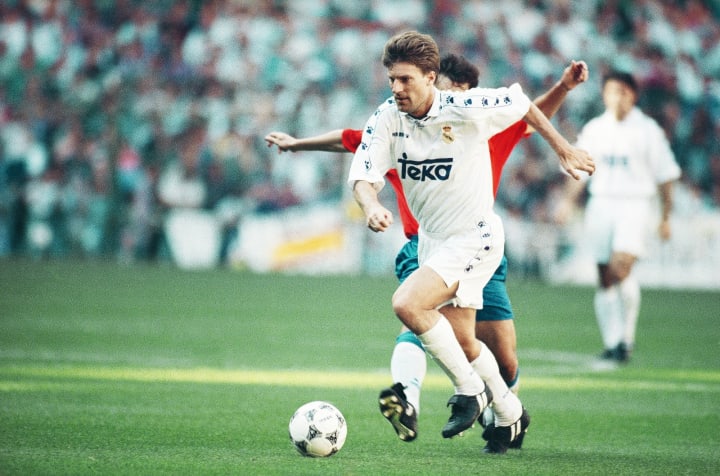 Laudrup is one of the most decorated Danish players ever, as well as one of the best La Liga players of all time. A sharp minded midfielder, Laudrup was deceptively fast and highly adept at attacking the box.
Primarily an offensive playmaker, he was capable of playing in several positions, including playing wing and piling up the goals. Laudrup won an impressive five La Liga titles in a row — four with Barcelona and the final one with Real Madrid. Somehow, Laudrup is well liked by both Barcelona and Real Madrid diehards.
Ronaldinho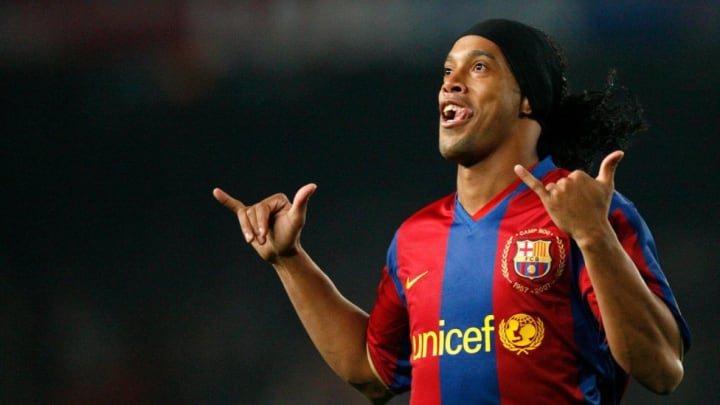 The highly skilled Brazilian helped Barcelona regain dominance in the early 00s. Ronaldinho was renowned for his ball skills, and watching him dribble the ball was the closest thing to high art fans of soccer had ever seen to that point. If you've ever played the FIFA video game, you'll be familiar with his remarkable handles.
He helped Barcelona win two La Liga titles during his incredible run, and while it might not seem like as big of an impact compared to some names on this list, make no mistake, Ronaldinho is one of the very best La Liga players of all time.
Hugo Sanchez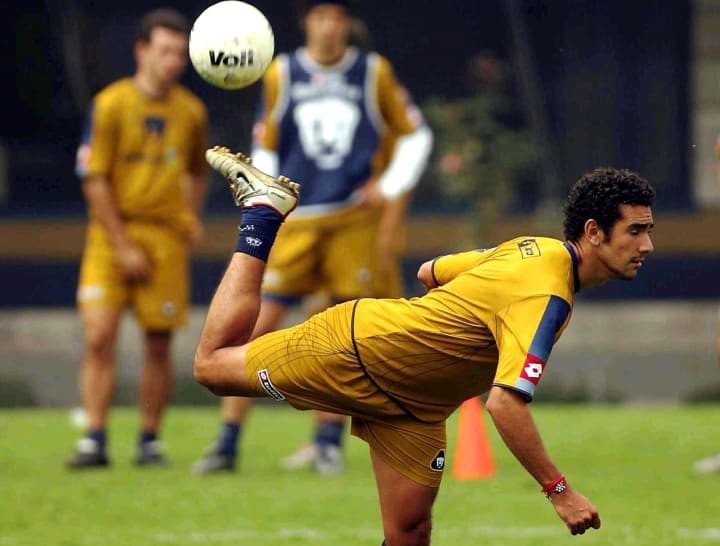 One of Mexico's all time great footballers, Hugo Sanchez lit up La Liga in the mid 80s, netting 234 goals overall, good for fourth all time. Known for his fierce strikes and volleys, Sanchez was a menace whenever he was on the pitch. He won numerous titles and accolades in the process, and is one of the best La Liga players of all time.
Recently, Sanchez was ranked 26th on FIFA's list of the 100 greatest living players. His calling card was his positional sense, movement, and anticipation in the scoring area, allowing him to crush home goals almost machine like.
records
About the author
Joseph Farley is a North Jersey based writer who loves short fiction and stand-up comedy
Reader insights
Be the first to share your insights about this piece.
Add your insights