The Rarity of Hitting Pan
Why is beauty so...wasteful?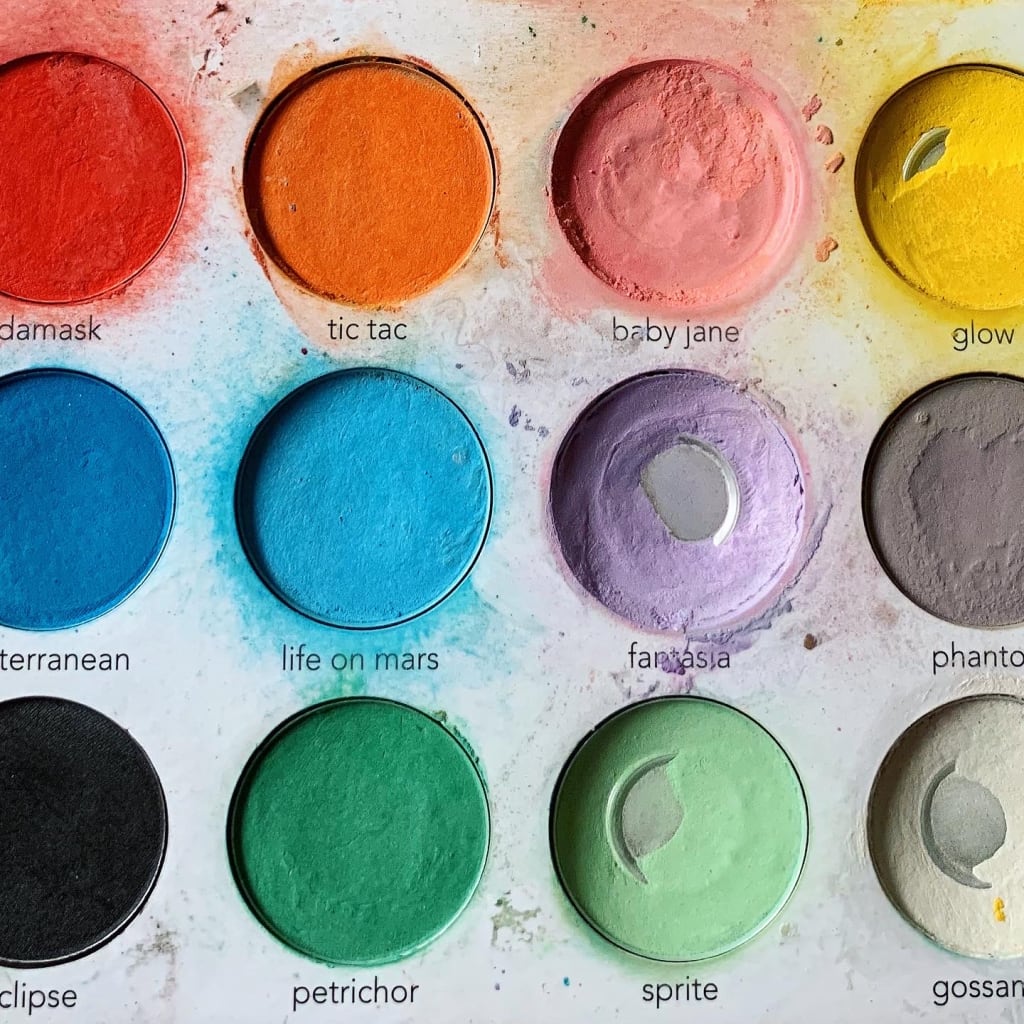 Claropsyche Psyche's Box palette
In self isolation, I've found a lot of...weird things on Instagram to say the least. One of those delightfully interesting Internet finds is called "panning". Basically, the idea is you document every makeup product you finish on a seperate Instagram account and set a goal for yourself to use up some or all of your products by a certain date.
Every panner is a little different. Some accounts only document their eyeshadow palettes, while others document all their empties, like foundations, bronzers, lippies, etc.
For me, hitting pan is something heartbreaking. It's not like running out of your foundation that you can always go reorder or pick up at the store. That will always be there, except for the rare discontinuation. But a lot of eyeshadow palettes are limited editions. That's how brands make money. When you go on #hitpan on Instagram, about 65% percent of the palettes being panned are from Anastasia Beverly Hills, a makeup brand whose palettes all discontinue after about 7 months to a year. Of course, you can find that rare refill of the Riviera palette at your local TJ Maxx every once in a while, but all these palettes have 14 seperate shades. What are the odds you've used up the entirety of the first palette, anyway?
But the point of panning is to reduce makeup waste. When you buy any makeup product at a traditional beauty store, it almost always comes in a box. If it's a liquid, it usually also has some sort of plastic as well, like tape. Say you buy a foundation that's full coverage, but you also really want something lighter for the day. That's two boxes, two pieces of tape. Okay, what if you want a tinted moisturizer too, just for the SPF? Three boxes, three pieces of tape. On top of 3 eventually empty bottles, mostly plastic or non-recyclable glass. That is, if you finish all of them before the 3 month expiriation date on most foundations. Not to mention, you'll eventually need a refill of that foundation. Another box, another piece of tape, another bottle or tube.
Imagine it with eyeshadow palettes. Palettes come in cardboard boxes, many of which have embellishments on the packaging which make them hard to recycle. If they have a mirror, there's the mirror cover, aka that little piece of plastic that keeps shadow from getting on the mirror in transit. Then, if there are foiled shades, you also have a seperate plastic sheet that goes between the mirror cover and the foils. Oh, and palettes aren't even recyclable once you completely pan them in the first place. I currently have 14 different eyeshadow/blush/highlight palettes. At the least, that's 42 different non recyclable materials.
Not to mention, out of 6 of those palettes I have nearly the exact same coppery brown.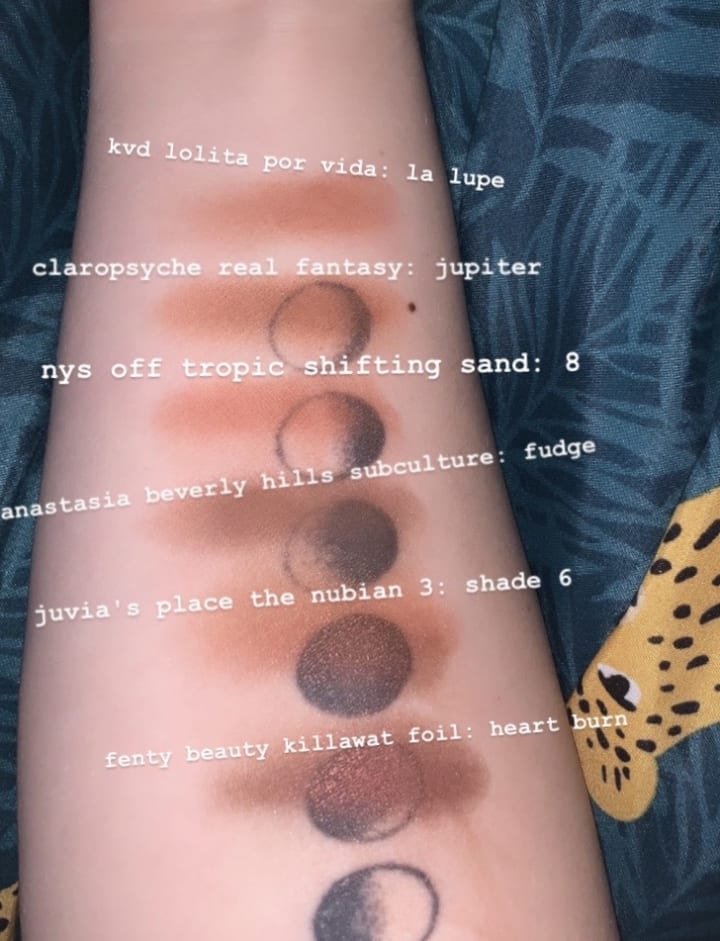 I haven't touched my Fenty Killawat palette since June 2019. I really only use the foil shades from Lolita Por Vida. Juvia's Place? I hate the texture of it. I don't even use the Subculture palette anymore because it's gotten chalky. So why do I have 4 browns that I don't even touch?
I keep convincing myself, "Oh, I do makeup on other people, I need all these shades! Not everyone will want the same rose gold look! Not everyone's skin tone works with army greens!" That's true, to a certain extent. But I haven't even pulled out my Too Faced Life's a Unicorn palette since my little sister's prom. Who has the space to carry around 14 eyeshadow palettes? Who even has the mental energy to use more than 3 palettes max on one client?
There's a lot to be said about the makeup industry, and there's a lot to be said about panning. As beauty enthusiasts, we accumulate a lot of plastic, a lot of bottles, and lot of product that sits unused. We love the packaging, we're brand loyalists, we want it because our favorite YouTuber did an amazing review on it, etc etc etc. It's a little box of light and love, a little band-aid of happiness. It can be addicting to stay up til 12 am to place your pre-order for that new lipstick even though you have the exact same shade from another brand. It's the excitement of having it for yourself. It's the hype and then some. The best part about panning is the only rules are the ones you set. If finishing one champagne shimmer shade is your reward for getting a brand new palette, that can be your rule! If the goal is to pan every useless palette you own and then only reinvest in the ones you love, that can be your rule, too!
But panning brings up a really interesting discussion: how can the beauty industry cut down on waste? There's a plethora of hair and body care brands who have completely eliminated plastic packaging, like HiBAR. Is the solution selling single pans only, or enforcing biodegrable packaging? Is it partnering with brands who reuse our old packaging or bottles, like this brand who makes jewelry out of recycled glass? Unfortunately, this is an industry-wide problem. Until there's a demand from us, the consumers, for our makeup to be waste-free, there won't be a supply for it.
Hitting pan is rare because...well, we like new things. Then we get bored. Especially in an industry where new, unique, innovative products come out everyday, who can blame us? It's less heartbreaking for me now to hit pan, almost more cathartic. Will I miss my beautiful matte mint green or my stark white shimmer? Always. But this is the best way to show my love, to use it instead of hoarding it, instead of hiding it away in the dark depths of my makeup drawer.
Reader insights
Be the first to share your insights about this piece.
Add your insights