Rock Your Crown
Tips and Tricks For Natural Hair Beginners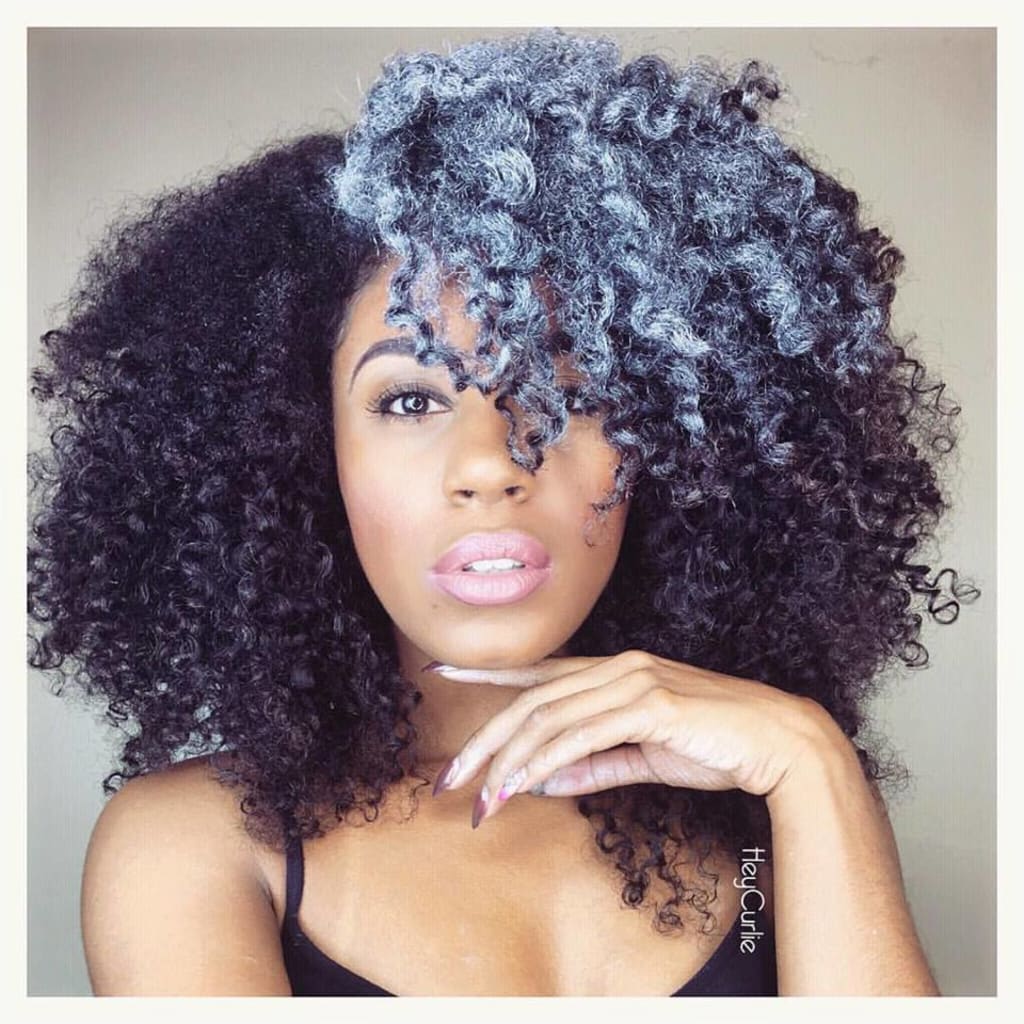 African American women have always taken pride in their crown, which is our hair. According to the website Hype Hair, which promotes the latest hair trends for women of color, states that black women "spend nearly nine times more than our non-Black counterparts on ethnic hair and beauty products. Add in $473 million in total hair care, $127 million grooming aids and $465 million in skin care preparations, and we spend a whopping $1.1 billion on beauty annually." Other beauty brands are taking notice and are creating products specifically for women of color. The hot comb created by Annie Malone and later improved my Madame CJ Walker, African America's first self-made millionaire, is a staple in women of color's homes for centuries and decades. The hot comb is equivalent to a man's shave kit. It's one of the many stages that reflect womanhood. It's a comb that lays flat on top of the stove, and it heats up and combs through your hair to straighten. It was the go-to product before the flatiron existed.
For the last five to seven years, many women of color are opting out of the perms, hot combs, and flatirons and more into moving to a natural hair look. Natural hair seems like a technical term, but it simply means wearing the hair that naturally grows out of your scalp without much manipulation such as blow drying, adding hair color, flat ironing, purchasing a perm in a box or wearing weaves. In 2012, I decided to finally embrace the hair that currently grows out of my head. At that time, it wasn't trendy so that transition was difficult. I had to get in touch and form a relationship with my natural curls. At the time, YouTube was my friend. I tried every product, every tool, and every hairstyle that I would see. As time went on, I found myself spending hundreds of dollars on hair products and tools alone. As time went on, I found the perfect product, the ideal technique, and a hair routine that was adjacent to me and my lifestyle. 2017, I decided to take another leap of faith and cut the hair I desperately wanted to grow out. It was time I detach myself from the "natural hair" community and to step into my own identity. I cut my hair short. Now that I'm currently re-growing my hair, I thought it would be educational to share the many tips and tricks I've learned to the next woman wanting or thinking about taking that next step. Below are the steps that women should consider when transitioning to wearing and loving your natural hair.
1. Find a beautician that specializes in natural hair for a consultation.
To avoid the frustration and purchasing products that aren't doing your hair justice, go to a professional. A professional is like your guardian angel. They can explain your hair type, the current state of your hair, products that you need to use, and what hairstyles are appropriate when going through this transition. Instead of spending hours in the mirror guessing what your hair needs, you have someone who is licensed and knows the exact science with hair. A professional was an afterthought for me during that time I wasn't confident enough to put my trust in someone who wasn't familiar with natural hair. Tip: Hairstylists can be expensive. Investing in a consultation can give you access to "free" information that you can use later on throughout your journey.
2. What are your hair goals?
It would be impossible to dive into something without a goal or a plan to get there. Some women choose to go natural because they are suffering from heat damage, breakage, if you want length, healthy scalp, or want healthy hair. After reading an article or searching for a new YouTube video, my goals would change daily and sometimes weekly. So be concrete on what you want, which is why step one is so crucial. The beautician can provide clarity on what you want to achieve. Tip: A healthy scalp leads to healthy hair. Breaking your goals into simple ones make the goal more achievable.
3. Find a hairstyle and stick with it.
It's fun to try new, fun and exciting ways to style your curls but sometimes "if it isn't broke then don't try and fix it." Sometimes simple is more. Three hairstyle techniques can be beneficial. You would hate to be the last one getting ready for the night on the town, and your style didn't turn out the way you would have liked. You will run into plenty of bad hair days attempting a new hairstyle. Sometimes it's always best to stick with what you know. Tip: always carry a hair tie and bobby pins. When you run into a bad hair day, you can still pull it back and pin it up.
4. Protective styles are your new BFF.
Summer is amongst us, and the majority of us will be at the pool or the beach. The sun bakes your hair and depending on your area code, some parts are drier than others. When the air is dry, so will your hair so sometimes to protect it from the weather it's safer to wear braids, wigs, twists, and head scarfs. It's always summertime in California, so I found myself wearing my hair in twists and pinning them out of my way.
5. Don't throw away products that don't work.
Before you get heartbroken about what products or brands that didn't work, you can always use them as your hair texture changes. When a product selection doesn't work, sometimes it's best to mix different brands of different products. I get it—after you've watched your one-hundredth tutorial, you decide to go to Sally's to pick the products that were displayed in the tutorial, but when you finally try the product, you notice that the hairstyle didn't turn out the way you would have liked. The last thing you want to do is throw the product away. I don't advise wasting money. I came across one of my favorite YouTube natural hair influencers Mo Knows Hair, a licensed hairstylist that educates her audience on new products and which ones give your desired look. In the video below, she provides a demonstration that she often uses on testing two different products with two different purposes from two different companies. The demonstration starts at 4:37.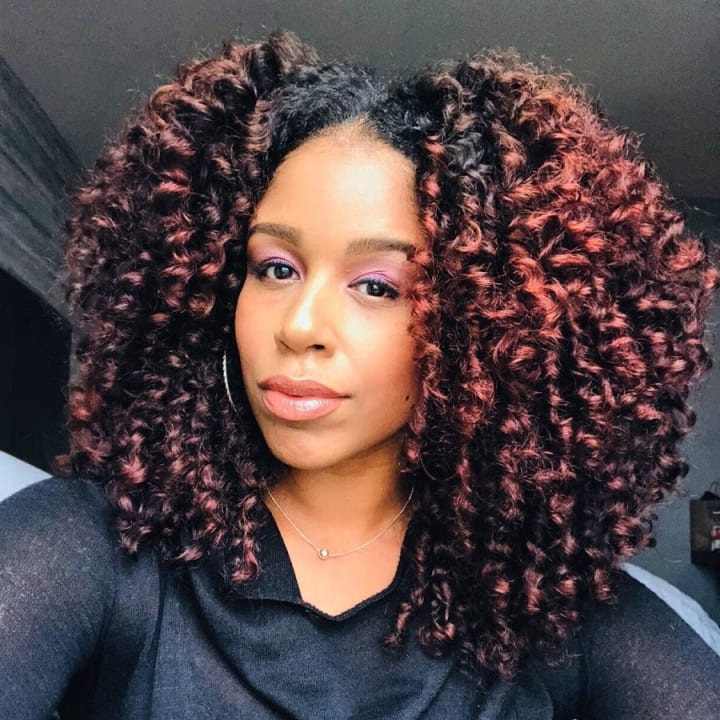 6. Love your curls because they are yours.
Social media can sometimes give us unrealistic expectations. Double tapping on photos can give you the urge to rush the process to achieve someone else's goals. Remember that this is a "natural hair journey," keyword journey. You will be exploring different aspects of your hair that you never knew existed. So sit back and enjoy the ride. Tip: Take a break from Natural Hair pages and videos. Take that time to appreciate where you are in YOUR journey. Patience is key.
7. Get in touch with your curl pattern.
For some naturals learning about your "hair type" gives you a blueprint of what products to purchase for the hairstyles you want to achieve. Some companies cater to a particular curl pattern. The simple chart below gives a quick run through on the different types of curl patterns that many women have. As I started to focus on my hair pattern, I've noticed that I have a total of three different curl patterns. So, it is essential for me to find products that can define these different types of curls.
8. Technique Technique Technique
Most of the time, creating the hairstyle you want has nothing to do with the products you use and more to do with the technique you use. The method is very vital in achieving a smooth and sleek look. One of the hairstyles many naturals have a problem with is getting the perfect twist out. One of the many natural hair influencers Naptural85 shows in a video below how to achieve and maintain that ideal twist out step by step.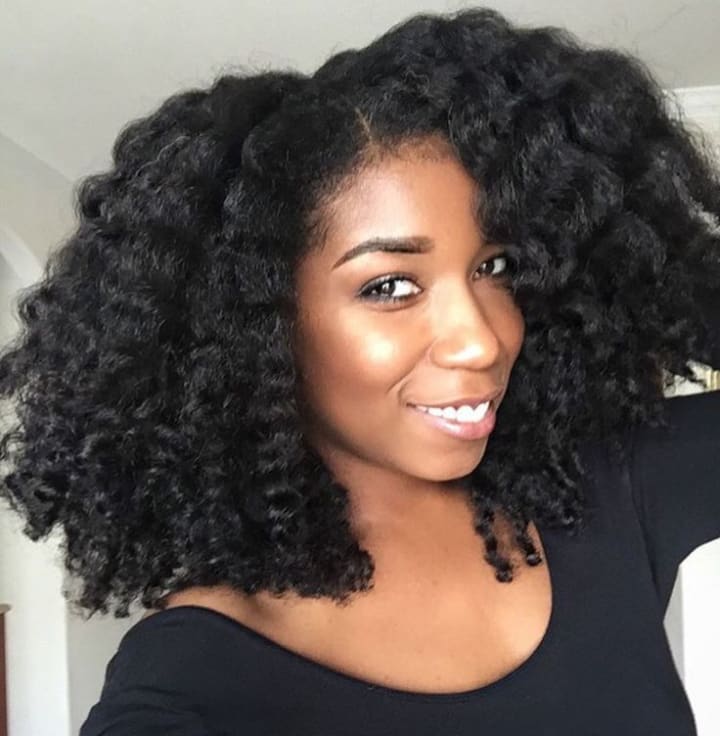 As you can see, she never emphasizes the products she's used. The focus was more on the hair tools and technique.
9. Make it yourself.
Most of these hair care lines can be expensive. Sometimes going to your local market to purchase more natural products for your hair can be healthier and cheaper. One of the many staples new naturals like to use is Shea Butter. Naptural85 does it again and introduces her followers on a simple DIY recipe to create your shea buttercream.
10. Remember… it's just hair.
We must remember that hair's purpose is to keep your head from getting cold. Treat the hair as you would a necklace or a pair of earrings. Your hair is an extension of yourself. It gives the world a first impression of who you are. You should not be spending your Sunday's with this ten-step wash day routine, your hair shouldn't give you an excuse not to work out, your hair should also not lead you into debt. Embrace what you have or what you don't. This journey is more about self-discovery and not just about hair. Be free. Wear it with pride and love your perfectly imperfect hair.
If you enjoy my stories, leave me a tip, or even share my work on social media! Any support is appreciated.