Natural Makeup Tutorials for Dark Skin for You to Know
Want to achieve the best natural makeup to enhance your true beauty? Check out a few stunning makeup tutorials for dark skin!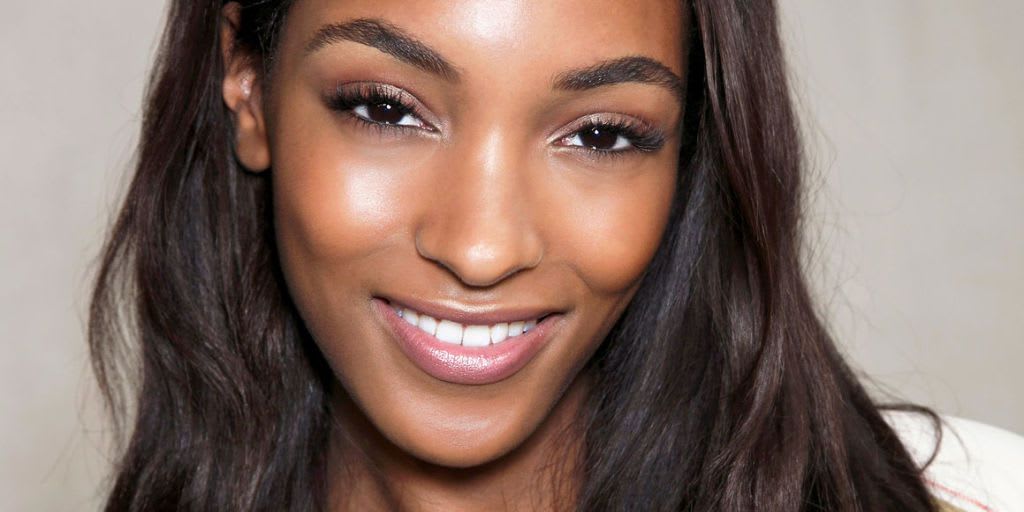 There are moments in our life where we don't feel like putting on heavy makeup when getting ready to go out. Sometimes we need a break from the glittery eyelids and dark lips and do something different, something more natural! Natural glams are always beautiful makeup looks, because not only are you using minimal products, but it enhances your stunning features. From neutral eyeshadows to nude lips, there are so many looks to achieve your favorite natural makeup look.
And for the beautiful dark-skinned women out there, nothing is more jaw-dropping than using minimal products to intensify your gorgeous facial features. And I've found the perfect, natural makeup tutorials to do just that. So, bring out your true beauty by becoming inspired through any of these glamorous makeup tutorials for dark skin!
When it comes to natural makeup, so many drugstore makeup products out there can help you achieve your natural glow. And in this tutorial by the beautiful Princess Bellaaa, she perfectly nailed the neutral look by glamming up and still using minimal makeup to enhance her features. In this look, she lures the attention to her eyes where she dramatically wings her liner using NYX's liquid liner and topping it with wispy false lashes by Covergirl. The eyeliner is certainly one of the makeup products for beginners to use!
Instead of heavy eyeshadow, Princess Bellaaa uses the lightest and softest shades on the base of her eyes before getting into winging her liner. Of course, it's only natural to apply highlight and blush to top off her flawless foundations. For lips, if you're going for the natural look, a simple nude gloss is ideal.
Feeling peachy for your next natural makeup look? Among the makeup tutorials for dark skin, this tutorial is perfect for pulling off in the warmer seasons, simply because it's all about the soft pinks and nudes! Makeup guru Toni Olaoye has created a makeup look that puts more focus on her features overall. With her soft eyes and lips as well as her glowing skin, this look is perfect for everyday or on days out when you don't want to put on too much.
We all can admit that Toni's foundation looks super airbrushed, and she actually uses Hourglass'—no shocker there since Hourglass Vanish Seamless Finish Foundation Stick is truly amazing. But we all really want to know what she used for her eyes that makes them look so stunning and natural at the same time. While anyone can find soft colors for their eyelids, Toni uses shades from the Urban Decay Naked Heat Palette before winging her liner and throwing on false lashes.
If you're looking for super minimal, natural makeup look, this tutorial by Nakia Alexis makes it look at those you're barely wearing any makeup at all! However, she still slays the game in creating a stunning neutral look that's ideal for wearing to work or going to classes. Here, it's all about the natural features!
In this look, you're mainly focusing and putting more effort on the face rather than the eyes or lips. After applying your foundation and concealer, make sure to highlight the high points of your face to exaggerate your features! While you can use whatever highlighter you have, Nakia uses her Anastasia Beverly Hills Sun Dipped Glow Kit for her cheekbones, tip of her nose, and Cupid's bow. And she puts nothing but mascara and lashes for her eyes to achieve the effortless makeup look.
Summer time is definitely a time to glow and all we want to do is wear minimal makeup. Since our skin around this time of the year has absorbed so much sun and made our dark skin glowy and vibrant, we want to show off our skin and nothing but the skin, right? That's why from the makeup tutorials for dark skin, this tutorial by Alyssa Forever aims to capture that ideal summer glow.
When it comes to neutral makeup, we want to glow. We want to show off our features and natural dark skin, and this look is all about the highlight! Highlighting is among the greatest makeup features you can possibly apply, because it brings out your high points as well as making you shine like a star! While using any of your favorite highlight to glow up, Alyssa actually mixes two of NYX's Loose Pearl Eye Shadows to create her own highlight.
Talk about dramatic eyes with a natural glow! While the gorgeous Nellie Robert aims for the most neutral makeup look she can come up with, she makes sure that her eyes are getting the most attention. Easy and super natural, her bold brows and dazzling eyes are what ties the look together.
Since her eyes and brows are grabbing all the attention, even though she uses Mac's Fluidline Gel Eye Liner for her brows, you can use whatever you have, but keep them bold! As for eyes, she lines her waterlineswith black eyeliner and tops it with long, fluttery falsies.
Among the makeup tutorials for dark skin, makeup artist Alissa Ashley does the most effortless makeup look ever, and still looks fabulous! She brings out her best features all while having a fresh-faced look that seems as though she barely used any products. Alissa is also one of the best makeup artists on Instagram to follow!
It actually looks like she's not wearing any makeup with this look; and the products that she used surely enhances her true beauty. With her luscious lips to her rosy cheeks, anyone can perform her way of achieving a refreshing makeup look! With this look, while you bold your brows and exaggerate your lashes, throw on some blush to have that softer look. Natural makeup is all about soft colors.
A true beauty who kills it when it comes to the best makeup tutorials for dark skin, Nyma Tang is widely popular among all makeup lovers, especially dark-skinned viewers. She knows what looks and products work the best with her type of skin, and she always comes out looking stunning—including her natural, flawless look!
Glossy lips and vibrant pink eyelids, Nyma keeps it simple with the lashes while she only applies mascara. However, with her light pink eyeshadow, it still draws attention to her eyes when enhancing her natural eyelashes with just mascara. And she tops her lips with lipgloss for extra shine!
Refreshing, bright, and perfect for everyday, beauty guru Carla Stevenné dazzles us with her natural makeup look and we can't help but be inspired and test this on ourselves! As for one of the easiest makeup tutorials for dark skin, natural makeup usually focuses on the brows and eyes, and that's where Carla leads us to.
While she keeps her face simple, touching up with blush and a bit of highlight, she brings out her arched brows to shape the face. Then after simply lining the top of her eyelids, she throws on natural-looking false lashes. As luscious as her lips look, she actually only uses Burt's Bees Lip Shine for really neutral lips. This is also one of the must have makeup items for an everyday look!
Thick brows and simple cat eyes, this everyday makeup look is taking it to the next level. While the stunning Makaya Troix7 gives us a tutorial on how to look dramatic with the most minimal makeup ever, we can't help but want to copy her amazing cat eyes! And those brows definitely wows us and brings the entire look together.
As dramatic as her eyes look, she actually only used three products for the look. Even though she used NYX's liquid liner for her gorgeous cat eyes, any thin-tipped liner works well, especially when sharpening the inner corners of your eyes. And don't go too heavy on the lashes, here Makaya applies light and feathery false lashes to keep the look simple.
Finally, finishing off the list of the most gorgeous makeup tutorials for dark skin ever, Laidbylex shows us how brows and lips can create a natural look. Through her glossy lips, light eyes, and bold brows, she keeps her dark skin matte while her lips do all the shining!
If you're not a fan of the dewy, glowing skin, this makeup look is perfect for you then! Since her luscious lips are grabbing all the attention, any gloss tint or light lipstick can achieve the look, but Laidbylex here actually uses Wet n Wild Simma Brown Eyeliner on the lips before going in with a Forever 21 lipgloss. This goes to show that you don't need high-end products to achieve any natural makeup look!
tutorial
About the author
Aspiring nurse who has a thing for writing corny short romance stories and hates everything that has to do with the word orange.
Reader insights
Be the first to share your insights about this piece.
Add your insights