My Troubled Skin Miracle
Skincare that works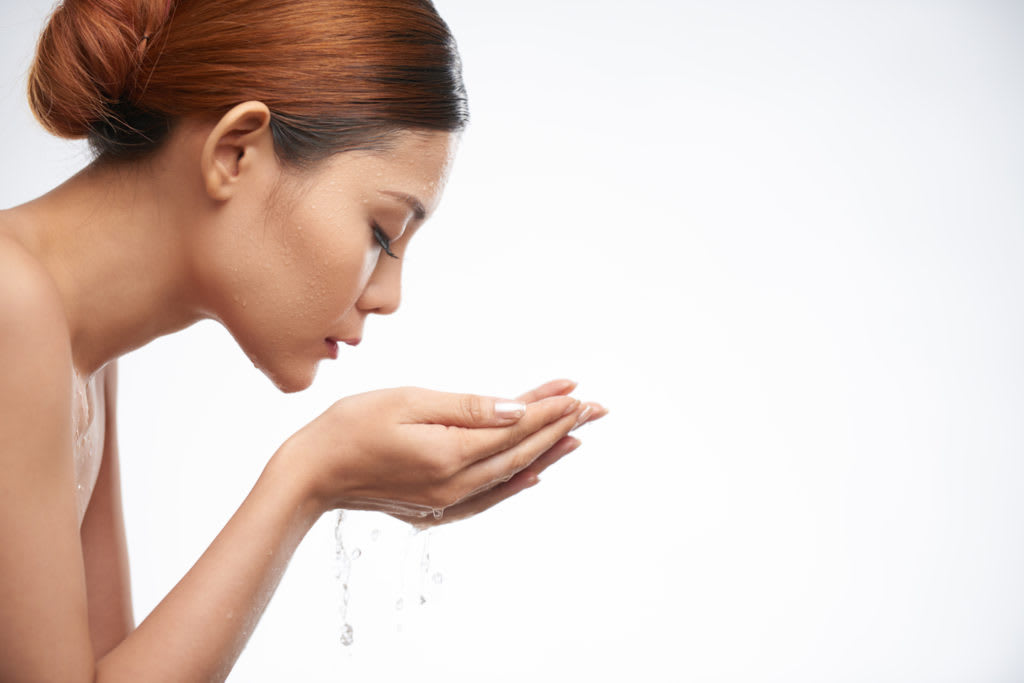 Like the majority of 20-something-year-old women, my face hates me most days. It seems that I have the skin makeup from hell, I have overly sensitive, combination skin. No matter what I used to do, anytime I tried a new product, was stressed, on my period, missed washing my face once, I would always breakout. Not something any woman wants to deal with.
Now I am not a beauty guru, or super rich, so I cannot really spend hundreds of dollars a month buying the most expensive skin care items; I wish I could, believe me. But recently, I have found the magic combination that works, for a decent price point that lasts for at least two months' time. This combo works well for my skin type, so hopefully if you have similar skin it will work well for you.
Here are the products and the order in which I use them based on my night routine as that is the one involving more steps than the morning routine. *all prices are Canadian based*
Step 1: Clinique Take the Day off Cleansing Oil
This is a really effective make up removing oil that is still gentle on the skin to use at night. For $37 you get 6.7 oz of product, which is quite a lot. Obviously, this is only used for the nighttime routine. With this product I find I only need two to three pumps of product for a normal makeup look; if I got a little heavier on the makeup, I like to use three to four pumps just to really melt everything away. Unlike other products used, I find that the Take the Day off oil really cuts through my makeup especially with mascara. I use the Benefit Roller Lash mascara, which I find with some other oil it cannot remove it all completely. It comes off easily as well, it more melts the makeup off then needed to harshly scrub it all off, which my sensitive skin appreciates as anything aggressive really irritates my skin. The ingredients list has no fragrances which I really like, because those sometime irritate my skin; also it does not have any parabens which is also great.
Step 2: Olehenriksen Balancing Force Oil Control Toner
This was one of the newer products I added to my daily routine but now I cannot live without it. I love using this in the morning, first thing, because it removes everything that was going on with my face overnight. Also, I love using this at night to ensure that all the makeup is gone from my skin. This toner does a great job too of really getting into the pores and removing any excess build up. The toner is certified Clean at Sephora, meaning it does not contain any sulfates or harmful ingredients to your face. It also have quite a few acne fighting ingredients such as: Salicylic (BHA) + Glycolic and Lactic Acids. For $37 and 6.5 oz of product, it is gentle enough on the skin that you just need a quarter size amount on a cotton pad to remove all the impurities remaining. With it being clean, it means no alcohol (YAY!), so it leaves the skin feeling smooth and not overly tight like other toners I have used in the past.
Step3: Sephora Glow Peel Pads
I first started using this product morning and night, but I found using it in the morning was a little overkill so now I just stick to using it in the evening. What this really helps with is smoothing and exfoliating the skin, which is great because it gets rid of all the dead skin before I go in with my acne face wash. For 60 pads at $21, it is hard not to like this product. It also helps take care of the oil in my oily areas and helps rejuvenate the skin in my dry areas, so it is a must of combination skin. With this as well, I like how the pads are not overly saturated, the product isn't like dripping off of the pad and going everywhere. Also, the pads give my skin a nice glow to it, which with sensitive/combination, is very difficult to get. To top it off as well, it is an extra step to make sure that every last bit of oil and makeup is removed from my face, leaving everything ready for my acne treatments.
Step 4: Neutrogena Rapid Clear Foaming Scrub
This acne treatment I like the best from the ones I have tried. It has tiny little beads in it which foam up, allowing the Salicylic Acid to really do its work. I have used many acne face washes in my battle with acne, and this one works the best for me and my skin. It is not harsh, and does a really fast job at dealing with any breakouts I seem to be having. For $13.99 you get 4.2 oz, which does not sound like a lot, but for this you need a little more than a dime-sized amount, so it really does last. I really enjoy working this into the skin for a while just to make sure that every area gets covered. What I like about this as well is that there is no residue left on the skin once it is washed off. This is the trickiest part of all skincare, because so many of these medicated acne face washes work or don't work, so take the time to find the right one for you. My advice with this though, is stay away from Proactive. It does not work for the price point and only keeps it at bay instead of leaving you with a clear face.
Step 5: Lush Tea Tree Water Toner Spray
This is a great product to help deal with anyone who gets red in the face from acne. Some people use this as actual toner. I personally like to spray it on my face and let it soak in. Tea Tree oil is really good as a natural acne medication, especially with blackheads, so this one definitely helps. Also, with my skin being very sensitive, it does dry out, and I find this helps keep it not feeling striped of all moisture considering all the treatments used leading up to this. It also helps rejuvenate the skin, I find. For $22.95 you get 8.6 oz of product, which is great because to cover the face you only need about two to three sprays, so it lasts a very long time. I think using it twice a day I can get about three months of use out of it, which is amazing. Because it is Lush, the products are vegan, cruelty-free and natural, so that helps and does wonders for your skin and body. So for anyone who wants to get rid of the red in your face, this product is amazing.
Step 6: Clinique ID Custom Blend - Hydrating Jelly and Pore & Uneven Texture serum
Here is where I was not sure. More moisture for skin that is all over the place. But this stuff worked amazing. I love this combination because it is not a heavy cream, which causes me to breakout more, so it helps with texture, and God knows that I need help with that. After my face is scrubbed clean, this really helps make it feel softer and helps give my face just enough moisture to prevent more breakouts from happening. It is $47 for 4.2 oz, which is an okay price point considering you get the serum in with it, which really does help give everything an additional boost. It is the most expensive product in my skincare routine, but it is one of the most important item in the routine cause your skin needs this most of all. Also, it helps after everything that has been done on the face because it is needed.
So for those keeping track, the total of my skincare routine is: $179 before tax and lasts for at least two months' time, so it is a good bang for your buck! Invest in a routine that works for you and something that will help you be the best version of you. It will take time, but I really recommend trying these products to help as a starting point.