The 20 Million Dollar Deal
Jeffree x Shane Dawson Part 4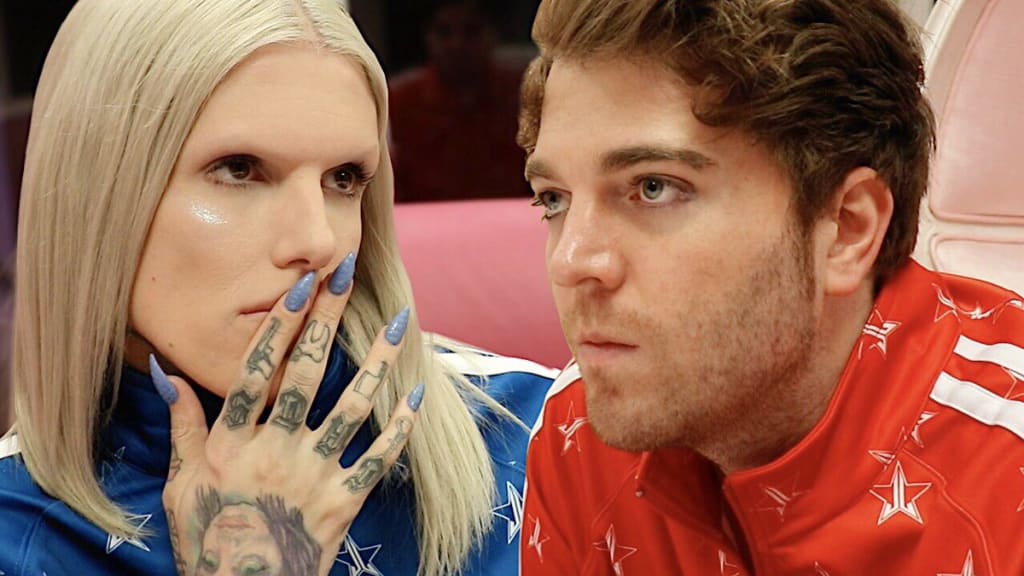 Episode 4 is here, and it gave us so much of what we needed. This is where we say all the leg work into the collection, and we got some very important information and more sneak peaks!
To start, we see more into Shane's experience through this all, and him selling his old house. Some people don't think that this is important to the series, but that house was one of the foundations of his channel. We had so many episodes and drama moment come from there. The whole Tanacon, Jake Paul and even the first Jeffree Star series all were filmed there so there is a lot of history in those walls.
A very interesting moment was when they were back in the lab, retesting all the shades that they did not approve, or half approved. To see the difference in the shades, from the before to the after was insane. The difference in pigment was amazing to see that it was so perfected. Then we get to see all the lipstick shades. Where some of them were bold and strange just like Shane himself, many were also very everyday wearable shades. It was great to see all the colours as they relate to the people who inspired them.
To then see how invested Shane is as well, into the market research of the palette was great. Seeing him going to see his friends, as well as pulling random people from Jeffree's labs to see what they look for in a palette allows for us to see further how much he wants this to succeed. And the feedback he got was great, because to appeal to the masses you need to have something that is inspiring but safe enough to have looks for everyday occasions.
The biggest moment of the episode was that WE FINALLY GET A RELEASE DATE! In the really great insight phone call with Morphe they announce that Shane's collection is not only going to be released on November 1st but it is also going to be the Jeffree Cosmetics holiday collection which makes it even bigger.
On top of the release date, we get the inside scoop into a potential deal with Morphe for them to exclusively get the collection. The number of units that they were predicting being in the hundred of thousands for the initial launch alone seems ridiculous! Though Jeffree revealed that for Blood Sugar, which was his biggest launch to date and then they ordered in the 200 thousand units mark and that sold out in minutes.
During the phone call as well, Shane does a great job as to explain a) his worth in what the docu-series that he is working on is really going to bring to the table. Which will help sell it as here we are millions of people watching and becoming more invested in it. And b) why it is important that it is not an October release date. His reasoning for it was that being that it is a conspiracy-based collection that releasing it in October would be way to cliché as it were since it is all about Halloween.
In hearing the deal, I think everyone is in shock in the money value. Morphe is willing to make a deal for $20 million dollars! Hearing that there is that money in one single makeup collection is unbelievable really. We did not hear if the deal would be accepted or not as they needed to discuss it. Though later Jeffree mentioned on his snapchat and Instagram that they did not accept the deal. Not because there was any shade or issues with the deal, but they had decided that they wanted all of Jeffree's distributors world wide to get the collection so that everyone had a chance to go see the display and play with the product before they buy it.
With two weeks left until the collection it will be interesting to see how many episodes are left and what they are going to show. To say that I want to see the packaging, the promo shoots and the final palette is an understatement.