Here Are Your Holiday Beauty Deals for Last Minute Shopping
Still struggling to buy a gift for a girlfriend or friend? Struggle no further, because I've got the best holiday beauty deals for last minute shopping for you.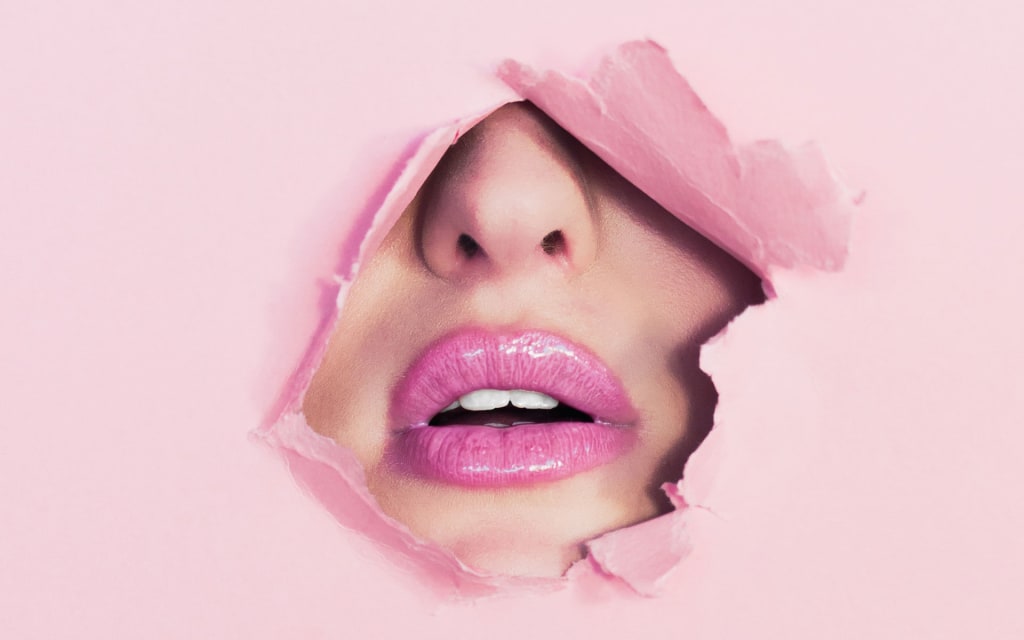 I know, it's very difficult to find your loved one a gift around the holidays, especially if you're not entirely sure what she'll like. But, you know she's really into the world of beauty and everything that revolves around it. From makeup to skincare, haircare, and even nail care... what could she possibly want?
Honestly, coming from someone who's in love with all things beauty, I'm a fan of everything. We want something to pamper us, to wear when we're going out and completely slaying the game. So, if you're still pondering what to buy your girlfriend, mother, sister, cousin, etc., don't strain yourself any longer.
Because not only am I suggesting the best of the best products in this article, but they're marked down from amazing deals! Yes, you read that right. I'm talking about deals that won't harm your wallet, and products that will make the one you're giving the gift to love you forever.
So, let's get started on the best holiday beauty deals for last minute shopping that you won't find anywhere else but Ulta Beauty right now.
If you've never heard of John Frieda and his amazing haircare line, your girlfriend probably has. So, there shouldn't be a reason why you shouldn't buy her one of Frieda's hair serums. Wait, why should you buy it, you ask? Well, because if you buy one, you can buy another with 50 percent off! That's why.
The Frizz Ease Extra Strength Hair Serum is known to smooth hair, demolish any frizz, and give hair extra shine. It's made with silk protein and seaweed extract to help recover split ends, too, and even repel any humidity.
Before I state the startling holiday beauty deal for this mascara, I just wanted to mention that this specific mascara is one of the OGs. Any beauty lover who even gets the smallest glimpse of the hot pink and lime green product, knows exactly what it is. The Great Lash Mascara is phenomenal, it extends eyelashes shockingly and beautifully, and covers each eyelash strand in a pure black coating for thicker, longer looking lashes.
Okay, now for the holiday beauty deal. If you buy one of Maybelline's famous mascaras, you can get another one for 50 percent off. So, if you gift two of these bomb mascaras to your mother, I bet you'll be the favorite child in the family.
Did you know that Burt's Bees sells lipsticks? Does your sister know this? Whether she does or doesn't, Burt's Bees nailed it in the lipstick game and created stunning shades of lipsticks that are fitting for all skin tones. Other than this beautiful mauve colored lipstick, there's an array of colors you can choose from. And the best part? You can buy one of these lipsticks and get another one 50 percent off as a last minute holiday beauty deal.
You'll basically be gifting your sister two gorgeous shades of lipsticks by Burt's Bees and immediately becoming the best sister or brother. Since Burt's Bees is known for their super hydrating lip balms, their lipsticks are no different. While they're full coverage and highly pigmented, these lipsticks are also hydrating. So, you don't have to worry about getting dry lips.
If you know that your friend is a total skincare addict, who doesn't stop talking about facial masks, facial oils, moisturizers, etc., then what would be the best gift to offer her? This Youthful Replenishing Facial Oil, of course. Many of us don't know, but facial oils do wonders for our skin, even if you have oily skin. So, this specific facial oil is known to replenish and bring back hydration to anyone's skin, including your friend's.
While No7 is one of the top skincare brands on the market, their Youthful Replenishing Facial Oil deeply moisturizes, hydrates, and even softens the skin. It consists of rosehip seed oil that's seen as nature's nourishing gem. So, as for the amazing holiday beauty deal, if you buy one of the facial oils, you can get another one 50 percent off! Trust me, offering two skincare products to a skincare nut will surely make her day.
Ah, the famous Hoola Matte Bronzer by Benefit Cosmetics. If any makeup lover sees just the packaging of this bronze, she'll know exactly what it is. This award-winning bronzer comes in a mini size, which is perfect for traveling and storing away. And even though it's the miniature version of the actual product, it's still long lasting, because a little goes a long way with this.
But wait, if you think buying one mini bronzer really isn't enough, then you'll lose your mind when you hear the holiday beauty deal for this product. If you buy three mini Hoola Matte Bronzers, you get another one... for free! Everyone loves hearing the word "free" when it comes to makeup. Now you girlfriend can stock up on these amazing bronzers.
Here's another amazing haircare brand that produces great products, Marc Anthony! However, one of their popular products is their Oil Of Morocco Argan Oil Volume Shine Hairspray, and it works fabulously. And if you're questioning buying your mother hairspray, trust me, everyone and anyone needs hairspray sometime in their life. Hair doesn't simply style itself.
However, this specific hairspray is known to give great volume, blocks out humidity, fights frizz, and holds hair in place, without any sticky feeling. And this product's holiday deal is: buy one and get another 50 percent off.
Matte lipsticks are in now and almost all makeup addicts can't get enough of them. Some people even have eight of the same shades, but in different brands. However, if your girlfriend doesn't own matte lipsticks or matte lipsticks by Revlon, you can gift her one of the best matte lipsticks out there.
While you can choose from a wide range of beautiful colors, Revlon's matte lipstick is highly pigmented, lightweight, moisturizes lips, doesn't feel tacky, and is comfortable to wear. It's also very easy to apply. As for this product, you can buy one and get another shade 50 percent off as for their holiday beauty deal!
We need some nail care love in this list of awesome holiday beauty deals, and this specific nail polish fits right in. OPI is among the popular nail brands on the market, and even though their buy two for $16 holiday deal goes for a few of their nail shades, this particular color is one of my favorites. Not only is it a gorgeous shade of red, but it fits right in with the holiday season!
This shade is a stunning, vibrant red that's full in coverage and formaldehyde-free. Whether your sister already owns a red nail polish or doesn't, I guarantee this is a better shade of red, and she'll never go back to her other reds again.
There's never enough products for a skincare addict to own. Whether they're moisturizers, facial masks, serums, essential oils, etc., there truly isn't enough, and they all can agree with me. You should definitely add this to their collection of skincare products — Body Scrub by H2O Plus.
Body scrubs are amazing and work wonderfully. The sea salts basically help with rough patches of skin and buff out dull, dry skin. Also, the silky coconut oil and aloe extract help hydrate and nourish the skin after scrubbing away. So, if you buy one of these, you can get another one for 50% off. If that isn't an amazing holiday beauty deal, then nothing is.
Lastly, among the best holiday beauty deals I can suggest to you, every makeup lover either knows or owns products from the popular cosmetics brand, Anastasia Beverly Hills. And they also know how gorgeous and highly pigmented her single eyeshadows are. So, what would be among the best gifts to give to your girlfriend? ABH's single eyeshadows, of course!
There's an array of stunning single eyeshadow shades you can pick from, and they're all blendable, pigmented, and doesn't produce any fall-out. But wait, you can purchase any four eyeshadows for $40! Coming from someone who's a diehard ABH fan, that's an amazing deal, and I don't think you can find that anywhere else.
product review
Reading good literature plays a huge role in my life — and so does online shopping and wine.
Receive stories by Jacqueline Hanikeh in

your feed