Destany Finney
Boutique by Des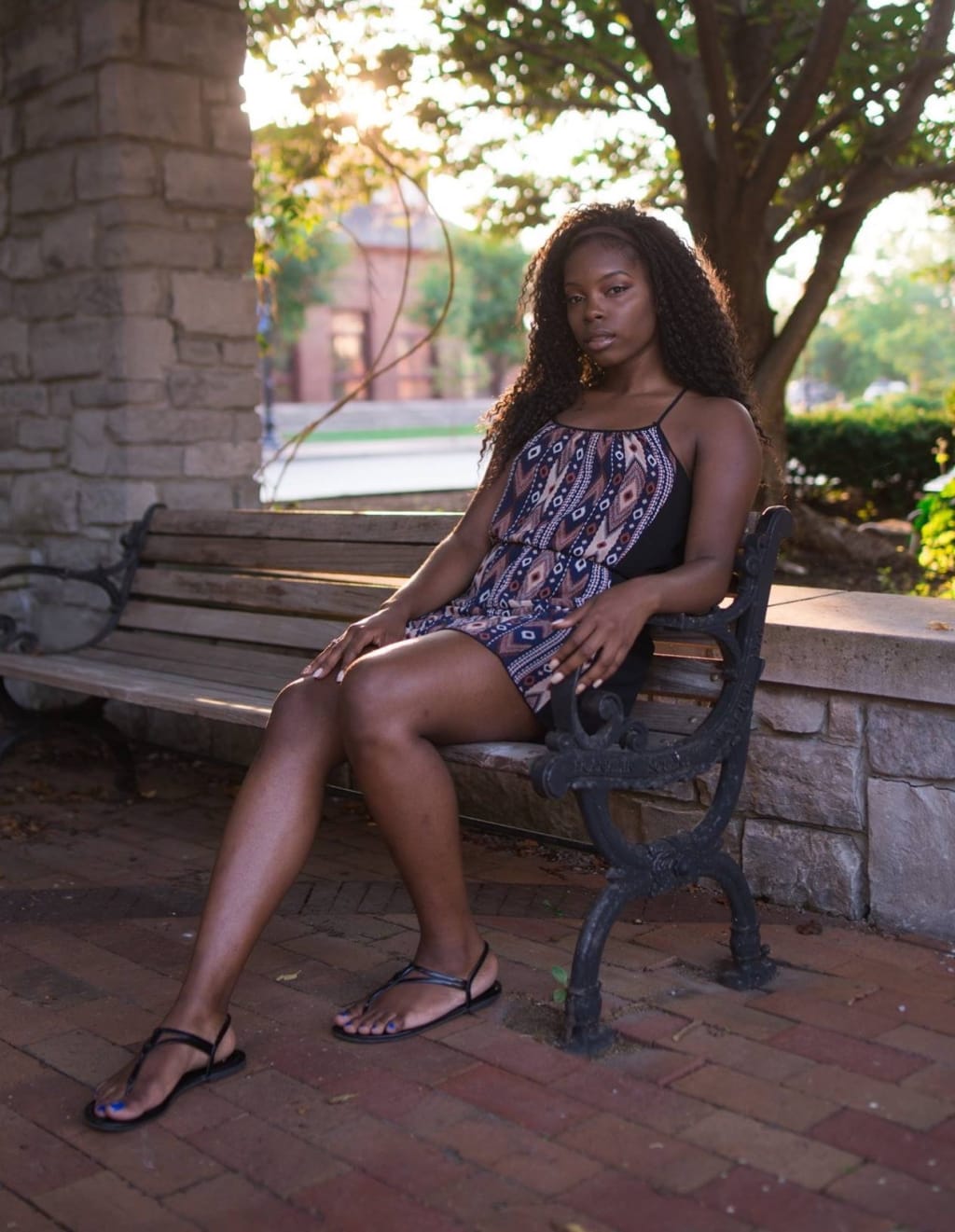 Destany Finney (photo credit: Shawn Fleming)
Destany Finney is a content creator, graphic designer and owner of Unique Boutique by Des.
She is a Syracuse native and alumna of the Newhouse School at Syracuse University, where she studied Television, Radio & Film. While she has a colorful work history, her most memorable work to date was during her time in Los Angeles, where she worked on several television pilots and commercial sets. Destany attributes everything that she knows about independence to her mother, who instilled principles of self-confidence, responsibility and work ethic very early on in her life. These lessons have enabled Destany to continue to navigate her life with desire and determination to achieve success. Unique Boutique by Des started out as a passion project for Destany to have a creative and entrepreneurial outlet in her self-discovery search post grad. She knew that financial freedom for herself had to come from multiple streams of income, and limiting herself to her day job would only stifle that ambition. She drew from her long-standing love of makeup and false lashes to create an online store selling luxury mink strip lashes at an affordable price.
Soon after that, Destany expanded her business to include the sales of custom waist beads. Lashes and waist beads have always given her an extra boost of confidence, and she wanted to share that confidence with others. "Be yourself, love yourself, and look good while doing it" is Unique Boutique's motto. Right now, Destany runs Unique Boutique by Des as an ecommerce store but has plans to expand her business into a store-front boutique. Customers will be able to come inside of the store to purchase lashes and beads in person, and professional lash extensions and strip application services will be offered as well. Destany hopes to make waves in the conversation about beauty in a few ways. First- by using her marketing images to celebrate black women and women of color by challenging traditional standards of beauty. She uses women of all sizes, shapes and colors to show that there is no one formula for what is considered beautiful. Inclusivity in the beauty world has long been a point of contention in the beauty space, and while there has been progress, there's much more work to be done.
Lastly, Destany would like to use her success as a platform to teach the next generation of black children about self-love, financial freedom and entrepreneurship. Through mentorship, workshops and other avenues, Destany wants to show the next generation that anything is possible, no matter your upbringing or where you start in life.
Vocal readers please enjoy our interview!
Tammy Reese:
What inspired you to be an entrepreneur?
Destany Finney:
My biggest inspiration to become an entrepreneur was my mother, who is an entrepreneur herself and the biggest Go Getter that I know. She instilled in me the importance of following my dreams and building something that I can call my own. I was also inspired to become an entrepreneur from following an incredible black business woman, Kandi Burruss. Watching her journey inspired me to establish a legacy to pass on and build with my family. I've watched and read interviews with people who have obtained a certain level of wealth, and it has taught me that the way to obtain financial freedom is to have multiple streams of income. That has always been a goal of mine, and this year I made the leap of faith to start my own business.
Tammy Reese:
What's your stance on Black Lives Matter movement?
Destany Finney:
My stance on the Black Lives Matter movement is simply that black lives do matter. I believe in the BLM movement and all of its efforts to bring an end to police brutality and racially charged violence against black people. Police brutality has long been an issue in our communities, and I greatly admire the fact that so many people and major organizations are stepping up to take a stance against this issue.
Tammy Reese:
What words of advice would you have for people impacted by the pandemic to heal and to have positive energy ?
Destany Finney:
Encouraging words that I'd offer are to be present, shift your perspective and practice gratitude. The power of a positive and sound mind can exponentially change your life, open doors that you never thought possible, and really help you to appreciate the small things in life. Take this time to focus on yourself and what's most important to you. Finding ways to love on yourself will nourish your mind, body and spirit.