Best Serums for Sensitive Skin
Want to find a serum that's just as gentle as your skin? Check out any of these high-quality serums for sensitive skin to give you the best results ever.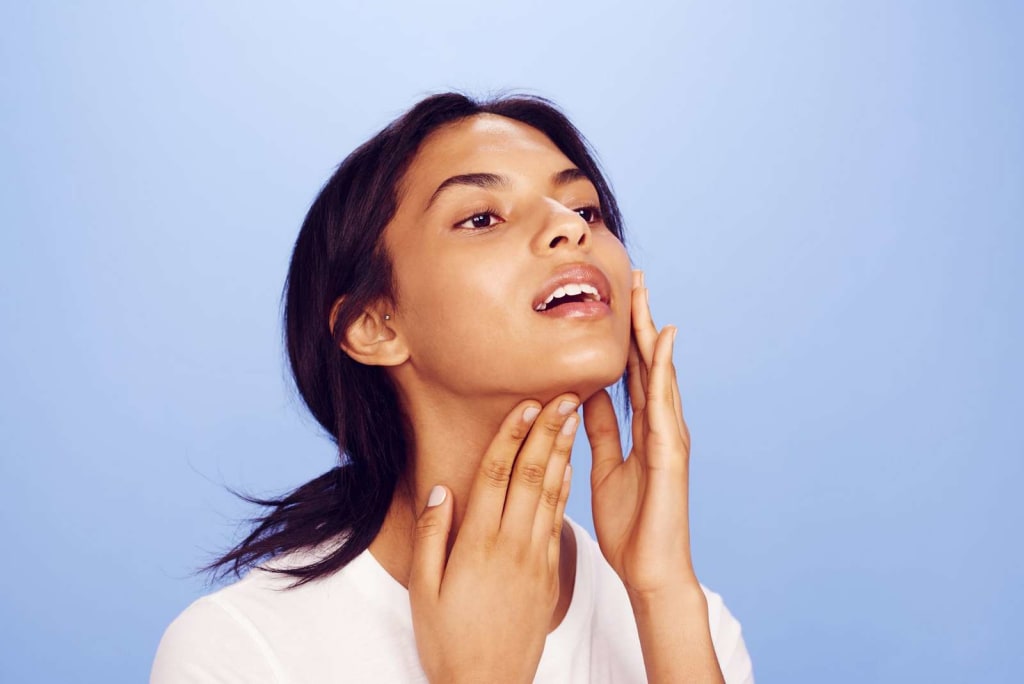 For us who have sensitive skin, we're so limited to skincare products out there. And we know that there are so many skincare products that have amazing reviews, people swear by them, and the products have changed their skin tremendously. But we've tried all those products and our reactions were nowhere near the positive reviews; products like face serums. In fact, these "amazing" serums made our skins feel and look even worse. We then begin to feel like our sensitive skin is holding us back from experiencing the best skincare products ever and nothing will help our skin.
That's not true. There are definitely skincare products out there that are designed to help those with sensitive skin—like serums! Serums are known to prevent anti-aging and clear up your skin. They're one of the ways to have great skin! You apply on a serum after cleansing your face and right before moisturizing. If you have sensitive skin and you've been searching for the ideal serum just for you, check out any of these awesome and great-quality serums for sensitive skin! With any of these, you'll never struggle looking for a serum that's right for you again.
Starting off the list with my all-time favorite skincare brand—Mario Badescu! Mario Badescu is a phenomenal skincare brand that creates products fit for any skin type. The majority of the brand's products are also all-natural, which is a necessity for those with sensitive skin. You wouldn't want harsh chemicals against your skin, because it'll irritate it even more.
As for Mario Badescu's Herbal Hydrating Serum, this one should definitely be considered. It's seen to be one of the most unique and versatile products for all skin types according to the brand. The serum is oil-free and infused with ceramides and extracts like ginkgo and ginseng for hydrating and softening the skin. This serum is the perfect addition to your morning skincare routine and it'll boost moisture and give off a dewy complexion.
REN is one of the most underrated skincare brands out there and their serum, Evercalm, is widely popular among those with sensitive skin. This serum is created to fight redness, calm any irritation, and increase your skin's tolerance to the environment—which is important. It also helps with anti-aging and keeping your skin feeling smoother and wrinkle-free!
The Evercalm serum trains your skin to be less reactive and keeps it looking consistently younger. Since there are a lot of harsh causes like dehydration, UV rays, pollution, free radicals, and everything else, this serum never lets its guard down and will protect your skin from all of that. So, it's no surprise that REN's Evercalm serum is one of the best serums for sensitive skin.
Ever heard of the skincare brand Skin Inc.? This brand specifically creates products ideal for all skin types, and their products for sensitive skin are number one! Their serum, Ceramide Serum, is created to hydrate and strengthen your skin's protective barrier from the outside world. If your skin is dry, too, this serum will certainly help you out.
The soothing serum features four diverse types of ceramides and assist each other to strengthen and hydrate the skin. It's perfect for dryness, irritation, and sensitivity. Just applying two to three drops of this to your face daily right before moisturizing will ignite the serums' ingredients into your skin for a long-lasting affect.
Some of us love a little high-end in our skincare routine. And as for one of the best serums for sensitive skin, Lancôme's serum is precisely made for those with sensitive skin. Lancôme may be a luxurious brand, but their products actually work compared to other high-end brands. Not to mention that the packaging of this serum is hefty and stunning.
Anyways, this dual antioxidant serum consists of pure ferulic acid and pure vitamin E. It instantly self-activates when it makes contact with your skin. It soothes your skin, calming it, and protecting it from any environmental aggressors like UV rays, pollution, and more. For those who have sensitive skin, our surroundings can impact our skin and we don't even realize it. But with this serum, your skin will constantly have a shield around it and protecting it at all times.
Cellex-C's Sensitive Skin Serum basically says it all. This serum is made up of 7.5 percent L-ascorbic acid, L-tyrosine, zinc, and pine bark extract. It revives connective tissue and collagen all while protecting the skin from any damages that's caused by pollution and free radicals.
This serum also helps with anti-aging and can increase the skin's appearance to look five to even ten years younger! The cause of it is that the serum rejuvenate a youthful radiance, tone, and elasticity while decreasing the appearance of fine lines, wrinkles, and other signs of aging. Including ingredients like vitamin C, applying this right after cleansing and before moisturizing will give you the best results ever.
Among the all-time greatest serums for sensitive skin ever is Kiehl's Midnight Recovery Concentrate. Probably the brand's most loved serum, this top-rated product is formulated with ingredients like lavender essential oil and evening primrose oil to fully hydrate the skin. When wearing this overnight, the serum restores your skin and helps it repair from daily environmental aggressors. It also helps with firmness and elasticity to constantly keep the skin looking and feeling replenished and radiant.
The evening primrose oil in the serum helps repair the skin's barrier while maintaining hydration and elasticity. The lavender oil is known to soothe any inflamed or irritated skin. It also creates brighter and healthier-looking skin. Applying this right before bed shows better results in the morning and getting your skin ready for the day! This can be the perfect addition to your nighttime skincare routine.
Great for all skin types, but ideal for those with sensitive skin, Clinique's Smart Custom-Repair Serum improves four major signs of aging by 50 percent or even more 12 weeks in. It helps with lines and wrinkles, lifting, uneven skin tone, and dark spots. Clinique is an amazing skincare brand that's improved so many people's skin and is well-known for their anti-aging products.
If you're concerned with your wrinkles and fine lines, this serum by Clinique works precisely. There are a lot of harsh products for anti-aging, but this serum won't let you down. It's also 100 percent fragrance-free, and for those who have sensitive skin, scented products are the worst.
From the ideal serums for sensitive skin, Glo Skin Beauty's Corrective Soothing Serum will surely make your skin Glo! Perfect for helping your skin's sensitivity, this serum is chock-full of nutrients to strengthen your skin and improve any form of discoloration and irritation. Fragrance-free, gluten-free, and paraben-free, since this serum is meant for just sensitive skin, you can't go wrong with this.
With conditioning sea fennel and olive oil to prevent any dehydration, the foraha oil gets rid of the toxins to strengthen your dermal cells! The oat bela glucan is known to give your skin a soothing hydration that will feel comfortable on your skin all day or night long.
Dermalogica is a great skincare brand that creates products that are praised by so many people. And as for their serum, Ultracalming Serum Concentrate, you won't be disappointed. Among the best serums for sensitive skin, this is a super-concentrated serum that aims to calm, restore, and control sensitized skin.
The serum is designed to build the skin's tolerance to get rid of any discomfort of stressed, reactive skin. It also focuses on minimizing burning and irritation. Overall, it's the perfect serum that can relax your skin, hydrate it, and result to a soft complexion.
Lastly, but certainly not least, from the greatest serums for sensitive skin is CeraVe's Skin Renewing Retinol Cream Serum for Fine Lines and Wrinkles. CeraVe is a great drugstore skincare brand that produces super affordable and high-quality products. And as for their serum, your wrinkles and fine lines will disappear instantly!
The serum helps repair the skin's protective barrier with three essential ceramides. Fragrance-free, super gentle, and non-comedogenic so it won't clog your pores, this serum is easily one of the more affordable and best working serums ever.
skincare
About the author
Reading good literature plays a huge role in my life — and so does online shopping and wine.
Reader insights
Be the first to share your insights about this piece.
Add your insights