10 Ways to Have Great Skin
Your guide to the best skin possible!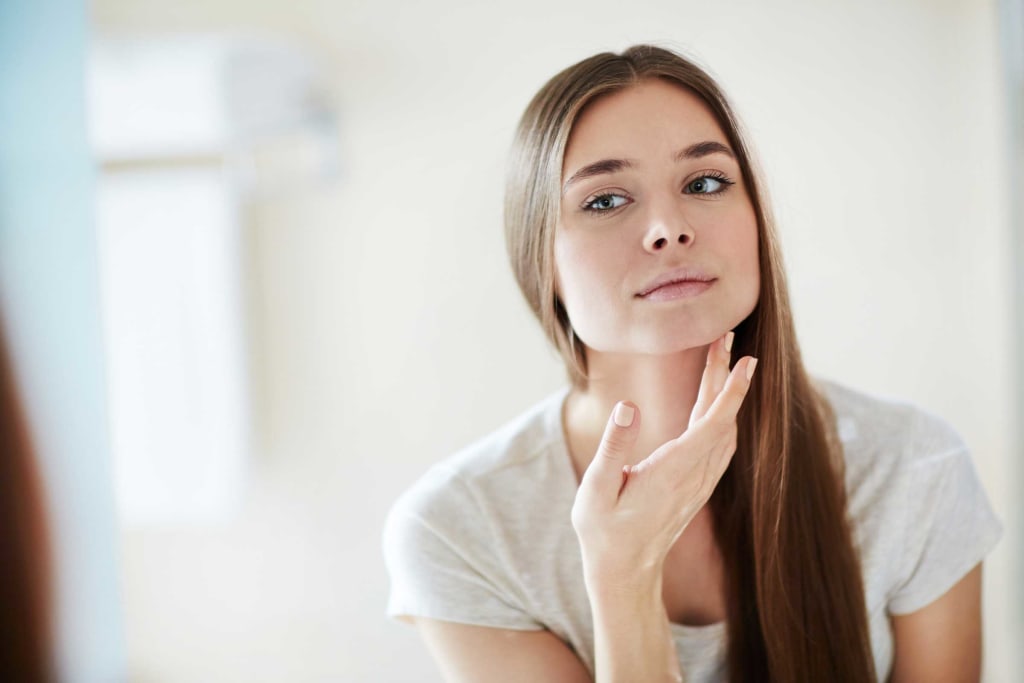 I love the unstoppable feeling I have when my skin looks great. But over the years, I haven't had such great luck with pretty skin. I've had acne since I was in elementary school, and my skin has always been super sensitive, so I turn splotchy and red easily. Over the past few years, I've figured out the best ways to take care of my skin, and it's improved dramatically!
Today, I'm here to share everything I've learned over the years about protecting my skin, and making sure it's at its best. It's not hard to have good skin, but you may have to make a few small sacrifices. Don't worry, your skin will thank you later.
1. Wash Your Face
This one is a no-brainer. Everyone I know washes their face at some time during the day. The key is knowing when to wash it, and what to wash it with. I typically wash my face twice a day (morning and night), and I don't use a face wash that's chock full of chemicals. Face washes that contain lots of chemicals may seem like they work good, but you haven't seen good results until you've seen what an all natural face wash can do. I use the Limelight by Alcone Dream Balm collection. It has absolutely no chemicals, and my skin is the best it has been in years.
2. Use an Electric Brush
The first time I used an electric brush to wash my face, I got great results. Not only did my skin feel cleaner, but my acne had improved significantly because of how deep the brush really cleaned. Using your hands won't cut it when it comes to a really deep clean, so using an electric brush is the best choice, hands down.
3. Use Coconut Oil
I mentioned this trick in one of my recent articles, but coconut serves as a great moisturizer and acne-fighter. It's great for all those dry skin patches, sensitive areas, and those pimples that just won't pop. Coconut oil can dry up pimples overnight, and cure dry skin and sunburn in days, so I highly recommend it!
4. Moisturize
Most of the time, people have very dry skin, especially during winter months. But if you're like me, you have super oily skin. No matter what skin type you have, it's important to make moisturizing a part of your daily skincare routine. This can give your skin a youthful glow and control dry or even oily skin. Talking to a skincare specialist can help you nail down what type of moisturizer is best for your skin type.
5. Drink Water
This doesn't take long to explain, but drinking water is a must if you're trying to achieve healthy skin. Drinking sugary drinks don't help at all, so drink as much water as you can. This will improve your skin, and even make you feel better physically!
6. Eat Fruit
This also doesn't take long to explain, but it's really important to eat natural foods when trying to get healthier skin. When you're in the mood for a snack, swap out ice cream for an apple or banana. You'll be surprised at how much better your skin looks, and once again, how much healthier you'll physically feel.
7. Cut Sugar Completely
It's hard to cut sugar all at once, but it's not as hard if you lower the amount of sugar you eat each day until you're down to eating no sugar at all. Processed and sugary foods make us look and feel worse. Cutting sugar is a step in the right direction to healthier skin!
8. Wear Less Makeup
Even though makeup can be your best friend when you have a breakout, it's actually better if you don't wear any makeup over acne. Makeup clogs your pores, which can make your breakout worse, or give you more acne. And if you're looking to get rid of acne, caking on foundation doesn't help. Stick to a simple makeup routine that doesn't involve tons of makeup. You're skin will look healthier and prettier!
9. Wear Sunscreen
Sunburn is no fun, especially since it can lead to permanent skin damage. Sunscreen doesn't always work perfectly, but by applying it, you'll be doing what you can to prevent sun damage.
10. Cut Chemicals
Not only does this apply to face wash, but it applies to hair care as well. Shampoos that contain harmful chemicals can seep into your skin while your showering, so it's important to use haircare products that don't contain chemicals. You'll be doing your hair and your skin a favor.
I've learned a lot over the years about taking care of my skin, so I hope that what I have learned helps you out!
With much love,
Anna Lee :)
Reader insights
Be the first to share your insights about this piece.
Add your insights