Best Natural Deodorants You Can Buy
Want to be crunchy, but don't want to smell like a hippie? Invest in the best natural deodorants, and you'll smell great without exposing yourself to chemicals.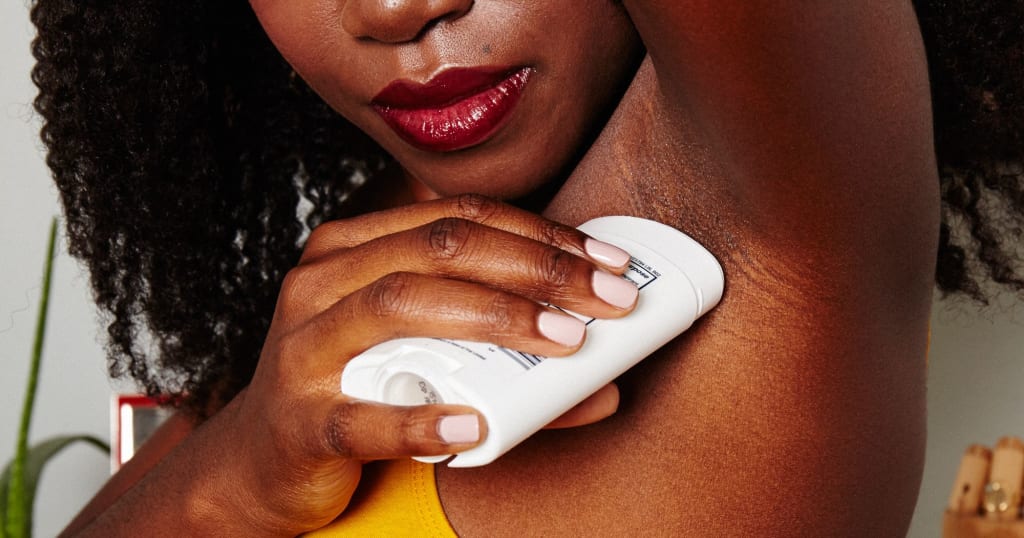 Going all-natural with your goodies has become the new way to show your support for Mother Earth and your own health. It makes sense to go natural, too. It seems like every other day, another additive is cited as a cause of cancer, diabetes, or dementia.
The problem with being "all natural" is that certain things become a lot harder to do—such as not having body odor. In the past, natural deodorants have had a strong reputation for smelling rank or just not working at all. (Oddly, this is not true about natural home beauty tips.)
Thankfully, times have changed. The best natural deodorants work better than the chemical-laden ones of the mainstream, and smell better too. Here are some crunchy-approved picks you might want to check out, if you want to go fully natural with your self-care and learn to embrace natural beauty.
This natural deodorant is a powder made up of activated charcoal, a natural toxin absorber that neutralizes odors without the use of aluminum, parabens, or any of that other nasty stuff.
As far as allergies go, this is one of the best natural deodorants you can choose, simply because it's designed for sensitive skin. With 11 essential oils, shea butter, and a number of skin-soothing ingredients inside, Piper Wai is a deodorant that will keep you dry and also avoid irritating your skin.
Did we mention it's sweat-proof? Cause it's sweat-proof.
Tom's of Maine has long been a mainstay in the crunchy community, but that doesn't mean that it doesn't work. Their new formulas are still all-natural and aluminum-free, and now are improved for long-lasting freshness all day.
Their Honeysuckle Rose Deodorant has a beautifully light, sweet floral scent that girls will really adore. It smells almost as good as the perfumes you use, and that's why it's one of the best natural deodorants for ladies who love floral scents.
Primal Pit Paste is a company that's really been making waves among natural beauty groups, and quickly rose to the top of the charts of the best natural deodorants on the market. All of their products are all-natural, paraben-free, artificial scent-free, and aluminum-free.
The company currently offers a nice selection of scents, but their Lavender Deodorant still hails as the most popular of all. Sure, there are other options, but this just smells incredible and works wonderfully in a unisex way.
Underarmed is a deodorant that is as safe and healthy as it gets. Not only is it one of the best natural deodorants in stick form, it also happens to be one of the only to actively detox your body while you wear it.
A subtle unisex scent with a gluten-free, cruelty-free, paraben-free formula means that you can count on keeping things fresh, without potentially hurting yourself, animals, or the environment.
Bali Secrets is one of the best natural deodorants that avoids using baking soda and focuses on getting odor absorption from seaweed complexes, mineral salt, and aloe vera instead. This lightly scented deodorant keeps you smelling fresh all day and moisturizes sensitive skin.
What we enjoy about Bali Secrets is the scent, which is strongly reminiscent of moisturizer. So, it'll leave you smelling "fresh out the shower" all day long.
If you're looking for light deodorant protection with a spritz of lavender aroma, you'll love EO Organic Deodorant Spray. This is one of the best natural deodorants to be made in spray form, and literally contains only a handful of easy-to-understand ingredients.
This isn't one of the most long-lasting organic deodorants out there, but truth be told, it smells so lovely we can't hate on it. It's one that'll have you thinking about the beauty of the natural body... and the natural products used on yourself.
A cream formula deodorant is pretty hard to find among natural deordorants, but it is doable. If you're looking for a warm, sweet, and slightly buttery scent for your deodorant, you're going to love Nourish ORganic's Almond Vanilla Deodorant.
As one of the best natural deodorants of its kind, it's got a beautiful unisex scent that will have you feeling mellow in the best way possible. Best of all? It's aluminum-free.
Wanna go full hippie? Then why not check out one of the best natural deodorants featuring hemp oil as its main ingredient? Dr. Organic's Hemp Oil Deodorant is made to last long, has no aluminum, and is wonderful for sensitive skin.
That being said, this does have a hemp-y smell to it, but it's not overpowering. In fact, it smells pretty darned good.
Nature's Gate is only beginning to ramp up its green-friendly rep, but they've already proven they can make one of the best natural deodorants for men and women alike. This long-lasting, aluminum-free deodorant is known for being surprisingly gender neutral.
If you're looking for a crisp, herbal scent that absorbs body odor beautifully, this is one of the smartest buys you can get. If you want a more gender neutral deodorant, you'll still want to consider this one.
North Coast Organics decided to go above and beyond when it came to making one of the best natural deodorants on the markt. How did they do it? By making a deodorant stick that's got only five ingredients, works well, and keeps you feeling fresh all day.
It's also unscented, which makes it a perfect pick for people who don't feel like smelling like a flower—or for folks who suffer from allergies. If you want the best of the best, just get Naked.
product review
Mother of two. Personal trainer. Fitness is about determination, not age.
Receive stories by Alicia Springer in

your feed