Best Makeup Brands for Goths
While some of the best makeup brands for goths can be found at your typical beauty stores, you can also try branching out into costume makeup as well. When going gothic, the possibilities are endless!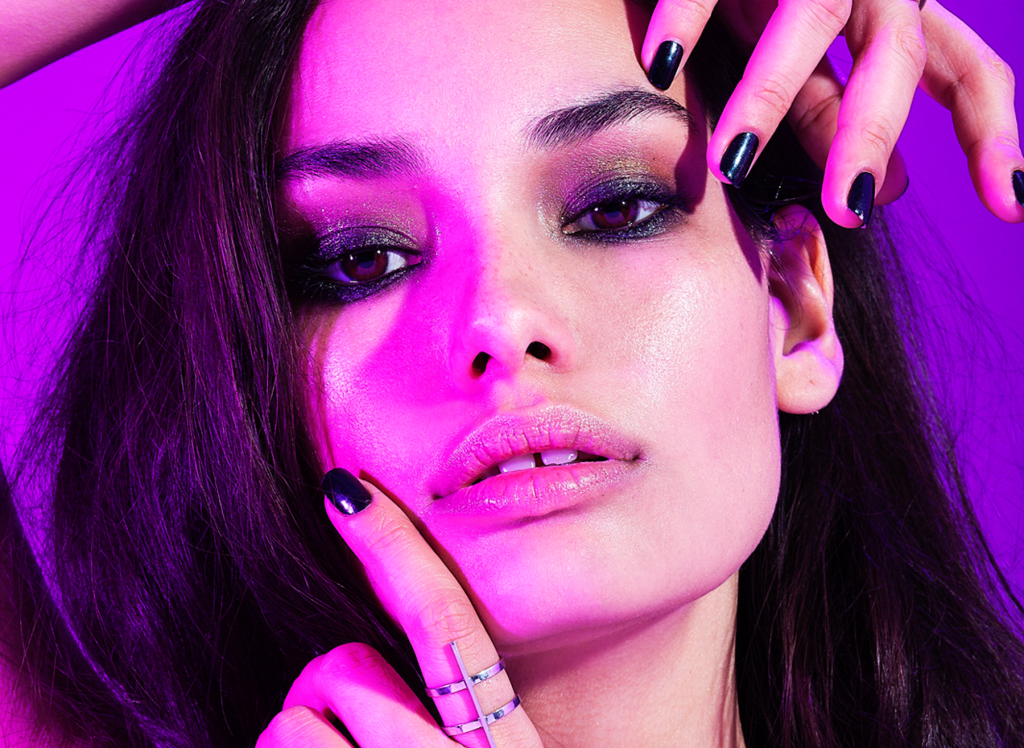 There are a lot of makeup brands for goths on the market that will help you create that dark, mysterious look. While some makeup brands are marketed specifically for the gothic and/or halloween look, such as necromancy cosmetica, notoriously morbid cosmetics, and black moon cosmetics (as you can see in their brand names), others are marketed toward the general public and will have specific dark lipstick colors and matte eyeshadows that can be used to create the goth look. Whichever you choose, it is completely possible to use any of these brands to develop something seriously spooky!
Splashes & Spills is one of the best makeup brands for goths, because their makeup is bold. Whether you're looking for dark purple matte lipsticks or neon eyeshadow palettes, Splashes & Spills will have it. This brand is known as a costume makeup brand and also sells a lot of costume makeup and body paint. When looking for goth makeup, the line between costume makeup and everyday makeup might blur, because goth makeup is a very dramatic look. This luxurious black lip gloss by Splashes & Spills is perfect for the goth look, and it is selling on Amazon for only $6.99.
The Bloody Mary brand is another one of the best brands that mostly sells costume makeup, body paint, face paint, and more. These products are great for creating the goth look, whether on a daily basis or for a special occasion. They will not wear off on your face as fast as normal makeup, and you are sure to look dramatic and bold when walking the streets. This deep red eyeshadow by Bloody Mary is a great pick for the goth look. You can use it wet or dry, and it sells on Amazon for $11.99.
NYX Professional Makeup is a well known makeup brand that can be used for your everyday look as well as your gothic makeup look. NYX sells all kinds of makeup products from liquid lipsticks to varying shade light palettes, dark eyeliners, mascaras, and more. They have so many options to choose from to create whatever look you may be going for. The gothic look can vary a lot depending on the person. Some goths choose to wear bold, dramatic colors, while others prefer to wear all black. NYX will give you a number of options, and this is quality makeup that you can use when you want to wear a more natural look as well. If you buy a dark purple liquid lipstick from NYX, you can make it work outside of your gothic look. This makeup brand is a jack of all trades.
Pretty Zombie Cosmetics is one of the best makeup brands for goths that was made specifically for the gothic look. This is also a makeup brand and not a costume brand, so the quality of the products is made for long lasting wear on the skin as opposed to the thicker consistency of a costume makeup product. Pretty Zombie has a wide variety of matte lipsticks in colors ranging from deep and dark to bold and vibrant. Their products are also vegan and cruelty-free, which is a huge plus. All of their lipsticks are reasonably priced at around $15.00 and can be bought directly from their brand website.
Manic Panic is a makeup brand that has been around for decades. Many people have heard of this brand and know it for being very dramatic. While they were originally known for selling vibrant hair dye, Manic Panic can now be called one of the go-to brands for goths because they now have a vibrant eyeshadow palette added to their collection of hair dye. The eyeshadow colors match 12 of their classic hair dye colors, and their products are vegan and cruelty free. This palette is to celebrate 40 years of Manic Panic being in business! Whether it's this eyeshadow or the hair dye you're looking for, goths will love this classic brand.
Blackheart Beauty sells a variety of different products from eyeliner, to eyeshadow palettes, to nail polish. All of their products are cruelty free and marketed with a bewitched/spooky feel. Whether you're gothic or into mystical/witch vibes, this brand will definitely fit you. Their color scheme is dark, with some sparkly touches here and there. With these products, you can look gothic, but you can also look pretty, and that's the best combination! This Quill Black Liquid Eyeliner with a faux quill applicator is a fun addition to their collection, and it is sold at Hot Topic for $6.90.
Lunatick Cosmetic Labs is a makeup brand specifically for goths and others who like to live on the dark side. Lunatick Cosmetics shows their supernatural side in their product color scheme as well as their product design. This eyeshadow shadow palette, for instance, is creatively coffin shaped. It speaks to those fans of the dead, and it makes this one of the best makeup brands for goths on the market.
Urban Decay is one of the most popular makeup brands on the market today for women of all kinds. They sell eyeshadow palettes and products in a wide variety of color schemes, but their selection for goths is bigger than many other makeup brands out there, which is why we've included it here. At Urban Decay, you can find deep lipsticks, dark liquid eyeliners, and smokey eyeshadows to create an epic goth look. Urban Decay is a quality product you can trust as well, so when you purchase this brand, you're buying into something that will last.
Kat Von D Beauty is an excellent makeup brand for goths. If you know Kat Von D, you know her style speaks to the gothic look. She wears dark makeup, bold eyeliner, and dramatic lipsticks. Her brand sells products that try to replicate her look. If you're a goth who wants to get creative, Kat Von D Beauty is a quality brand in which you can explore many color schemes and products for your collection.
These makeup brands for goths can be found online or at your local mall. Creating the gothic look involves creativity and little bit of courage. Don't be afraid to do something bold and stand out with your gothic makeup look!