10 Matte Red Lipsticks You Need to Have
If you're looking for some great matte red lipsticks to add to your makeup collection, we've collected some excellent options for you. In fact, you may need to add all of these to your collection! Each shade is slightly different, right?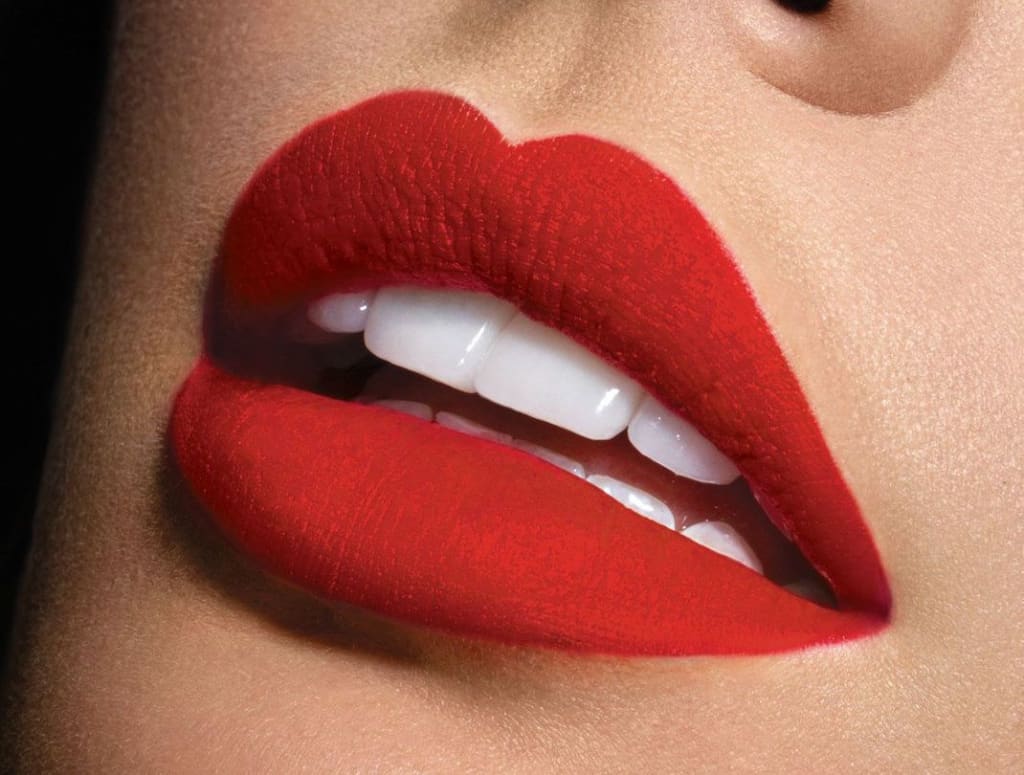 For anyone who is into the makeup scene, you'll know that finding the perfect shade of red lipstick can be a never-ending scavenger hunt. However, it is a hunt that women will never give up, because red lipstick is something every girl needs in their makeup collection! Matte red lipsticks are sold by almost every cosmetic brand, so finding the exact right one can be challenging. Do you prefer liquid lipsticks or a matte lip that comes in stick form? Do you like a glossy finish? All of these will go into your choice when you choose your matte lipstick. A bold lip will go a long way though, so the search is worth it.
MAC Cosmetics makes a retro matte lipstick that should definitely be a contender in your search for matte red lipsticks. This red lipstick provides ultimate staying power, and it will look great on all skin tones. It is a deep red matte, and if you're looking for a bold lip, MAC is a great brand to trust for becoming one of your favorite lipstick brands, especially if you haven't discovered it yet.
The Stunna Lip Paint by FENTY BEAUTY is a little more subtle than other matte red lipsticks. Instead of giving you that bright, blood red look, this red is more of a pinkish-red, and it will look great on all skin tones, providing you a more neutral look. Though this is a lip paint, you'll still get a nice matte finish with this lipstick, so don't be fooled by the tube.
The Melted Matte Lipstick by Too Faced is one of the best matte red lipsticks out there for staying power and a super matte lip. This red color is a more pinkish-red, similar to a Barbie pink. It provides a bold lip, but it is not a blood red. Liquid lipsticks will not always leave a glossy finish. Many times, liquid lipsticks are better because they can provide the matte look, but they will last longer in a tube.
The Vice Lipstick by Urban Decay is another one of the stick matte red lipsticks. This lipstick has a pinkish-red tone to it. Your lip color will be more subtle, and it will look great with a more natural look on all skin tones. Urban Decay is one of the best makeup brands out there, so you know this lipstick will be long lasting and the color will pop.
This Sheer Matte Lipstick by Generation G is a great choice in matte red lipsticks because it is the perfect red color, yet the sheerness of it makes it buildable. You can put this on in one coat and it will be a subtle, or you can keep applying it to create a bold lip with a deep, Christmas red lipstick.
The Always On Matte Liquid Lipstick by Smashbox is a deep, blood red liquid lipstick that provides staying power of eight hours or more. It goes on softly with the applicator, and it is has a very bright pigment. You will be able to create a bold lip with this lipstick, and you won't have to worry about a glossy finish unless you add one on top of this color.
To switch things up a little, this Velvet Matte Lipstick pencil by NARS goes on simply in pencil form, and the color is more in the bluish-red family. It is a deep purplish-red color, and it is great for a fall/winter look. It provides a matte finish, but it will look velvety soft and not too dry on your lips.
The Rouge Matte Lipstick by Sephora is the ultimate matte red lipstick. It is the perfect blood red color, and it has a staying power of up to eight hours. It will moisturize your lips while you wear it, and will still provide that ultra matte finish. It comes in a sleek tube, and it is in stick form for easy application on the go. This Rouge Matte Lipstick will give you easy access to cool makeup looks for date night, making your lips absolutely luscious at jus the right moment.
The Luxe Matte Lipstick by Bobbi Brown will be an excellent addition to your collection of matte red lipsticks. This stick matte lipstick is more of a pinkish-red, and it is perfect for neutral looks and all skin tones. Bobbi Brown is a notable designer makeup brand that has been around for decades. This lipstick has a staying power of 12 hours, so you can go all day without ever applying a second coat. The color is vivid, and the feeling is smooth.
The Modern Matte Powder Lipstick by Shiseido will feel weightless on your lips and it goes on smoothly. It has a super bold, blood red color to it. If you're looking for a long-lasting matte lipstick that will make you stand out in a crowd, this one might be the perfect fit.
Whether you're looking for a deep, blood red, a more neutral pinkish-red, or leaning towards a purple hue, any of these matte red lipsticks can be added to your collection with ease. With the variation of shades and such great brands, you really can't go wrong with any of these choices.
product review