Best Clay Masks For Combination Skin
Some of us, unfortunately, battle both oily and dry skin. The best clay masks for combination skin will address both of these issues, with clean, balanced, and smooth results.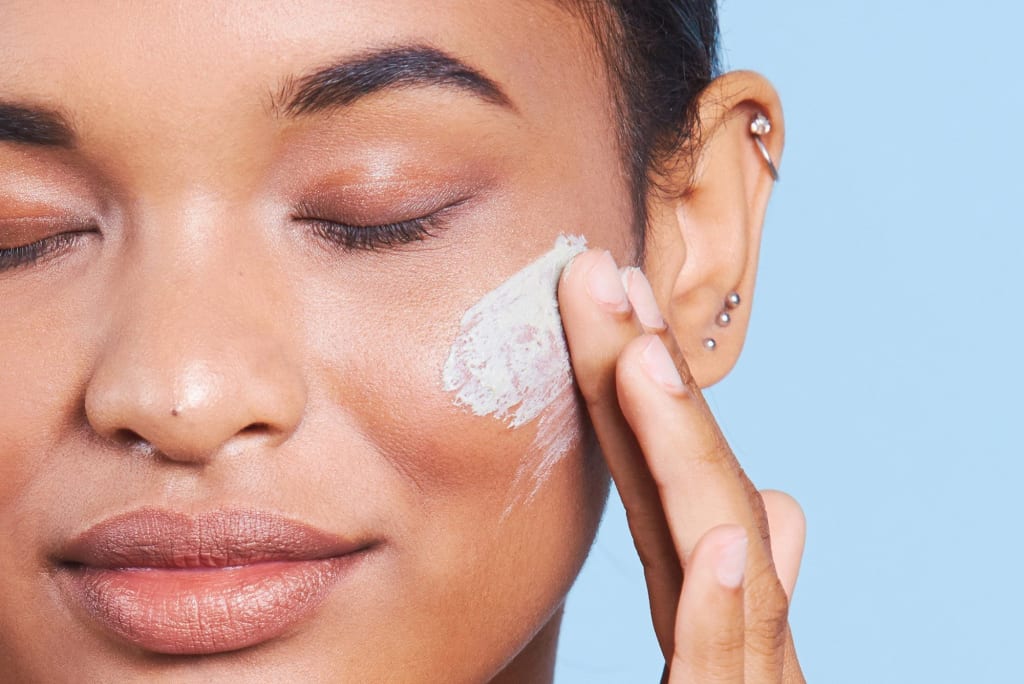 Clay masks are becoming more and more popular in the world of skin care. However, no matter the type of mask, people who suffer from having the worst of both worlds with both oily and dry areas on their face, need a product that will be effective for both of these issues.
That's why this list of the best clay masks for combination skin is comprised of only the most useful ingredients that will both moisturize dry patches, mattify oily spots, and clear the entire face.
Everyone's skin is different, and it's up to you to decide which products work the best for you. But nothing beats finding your holy grail. Start by taking a look at our list.
GLAMGLOW has recently taken the skincare world by storm. With their addition of over ten different masks, the Supermud stands out the most to those who suffer from combination skin. Leave it to this mask to not only heal your acne with salicylic acid, but reduce scarring and unwanted pigmentation with lactic acid. This mud mask is guaranteed to clear and minimize your pores, as well as control your oils and smooth any dry skin.
This is one of the best clay masks for combination skin because it promises to get deep into your pores to free them of oil and dirt, while moisturizing the skin with Vitamin E, avocado, and oatmeal for a soft touch. Key ingredients include Kaolin clay, oatmeal, and avocado oil.
Plus, it's great for people who might not have the time to do a 20-30 minute mask treatment. Designed to do the magic in only 10 minutes, you can't go wrong with an option like this, for a great price.
As another drugstore option, L'Oréal released their line of the Pure-Clay masks with a great response from the beauty community. We chose the Purify and Mattify option because the two-in-one action is perfect for tackling your oily and dry skin.
Promising a fresh feel after one use, this mask will give you a deep cleaning, while also managing shininess and purifying dry patches. Leave your skin looking mattified, while still feeling rejuvenated.
As one of the best clay masks for combination skin that will also reduce texture and dead skin cells, the Deep Cleansing Facial Masque is a great opportunity to say goodbye to your problem areas. While the mask guarantees a deep cleansing, it's still gentle enough to work with dry or sensitive skin. Created with white fine clay, your skin will be looking smoother and feeling softer than ever.
Kiehl's Rare Earth Pore Cleansing Masque will have your pores looking invisible. Made for normal to oily skin, this mask can be used on combination skin because of its gentle ingredients and purifying formula.
With products derived from the Marajó Island, you can't get any more organic and authentic than this mask. Receive refined feeling skin and a blurred looking appearance with the elimination of dead skin cells, clogged pores, and dull skin.
First Aid Beauty has created one of the best clay masks for combination skin that is luxury-styled, but won't break the bank. Their Skin Rescue Purifying Mask with Red Clay mask says it all.
The clay will draw out impurities from the skin and leave it looking rejuvenated, while the added ingredients of rosemary leaf oil and Glycerin will unclog pores, tone the skin, and hydrate. Plus, it's a peel-off mask, which makes it that much more fun. Just set aside 20 minutes for it to dry, and see results after your first use.
Definitely on the luxury side of skin masks, Charlotte Tilbury's Goddess Skin Mask is infused with clay and will have you looking like the true goddess you are, of course.
Created to improve the elasticity of the skin, this mask will not only remove imperfections, but also antioxidant buildup and unwanted oils. With rosehip oil added, the mask will renew softness and moisture, after the cleansing action is taken place. Plus, it only takes 10 minutes.
As one of the best clay masks for combination skin that will also tighten any loose skin, this mask can be used on your face as well as your neck. Stimulate your blood circulation while cleaning out your pores with Queen Helene's Mug Pack Masque. Infused with natural English clay and old-fashioned ingredients, you can't go wrong with a treatment that has been used for generations.
This product is definitely a little different than most clay masks, while it is created with volcanic ash. The ingredient is used to diminish oils and tighten pores. As the newest addition to their volcanic pore masks, this product is made with double the amount of volcanic ash than their previous release. Provide your skin with a deep cleansing, while removing sebum and exfoliating dead skin cells. Plus, the process feels super relaxing with added cooling effects.
As the most expensive product on our list, Dr. Barbara is asking a hefty price for their face mask. However, there are rave reviews on the effects of this product. And for that, this treatment made it on the list of the best clay masks for combination skin.
With ingredients like chamomile and aloe vera, the mask is sure to be calming and moisturizing. Plus, Purslane is added to activate your antioxidant system, while Keolin will leave your skin with a smooth touch. Suggested to be used up to two to three times a week for the best results, it only takes 10-15 minutes to do the trick.
product review
Passionate about writing, animals, makeup, movies, friends, family, learning, exercising, and laughing!