Best Beauty Blender Dupes as Good as the Original
Beauty Blenders are wonderful tools that unfortunately cost $20 a piece. Beauty Blender dupes are just as good—as long as you get the right ones.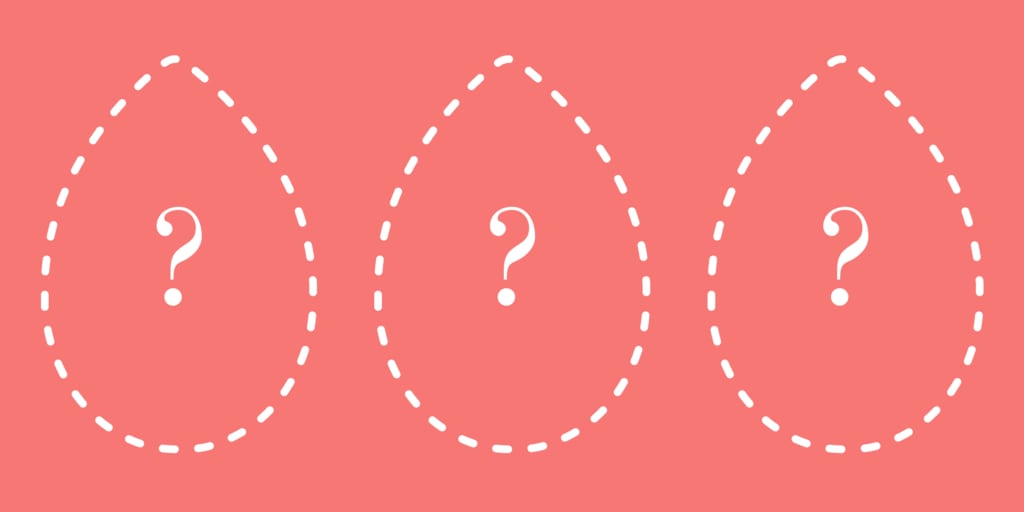 Beauty Blenders have become the de facto beauty tool of the decade, especially when it comes to blending. They are perfect for getting that natural "fade" and flawless look to makeup—but still can do precision work, too.
We all love Beauty Blenders. The problem with Beauty Blenders? Well, they're $20 a pop, and everyone knows that Beauty Blenders are like potato chips; you can't have just one. So, that's why we're looking up the best Beauty Blender dupes on the market. Here's what we found...
Ever have to pinch your Beauty Blender hard to just get the tippy top of your liner smudged just right? SHANY's Beauty Blender dupes allow you to never experience that issue again. This set of sponges comes in a massive variety of different shapes.
These sponges are also latex-free for sensitive skin, and totally vegan. All 10 of them cost less than a single real Beauty Blender does. So, you might be better off with these.
Most beauty aficionados will tell you that one of the best Beauty Blender dupes you can buy is the Miracle Complexion Sponge from Real Techniques. It blends just like the real thing, has that perfect texture of a Beauty Blender, and also has a flat side that allows you to get better angles in.
It's easy to use and cheap as sin. You can even use it with skin care products during your next spa day. No wonder Allure actually ran an article comparing the Beauty Blender to the Miracle Complexion Sponge!
Perhaps the only other Beauty Blender dupes to regularly get compared to the real McCoy are Aesthetica's beauty sponges. These are known for being perfectly shaped for contouring, and can even be used for body-centric makeup.
At under $10 for four, it's safe to say Aesthetica's sponges are way better for your wallet. That's not the only way they're beneficial, though. They're vegan, and latex-free, so they're also remarkably safe for your skin and the environment, too.
This pretty tie-dye number is a beauty sponge by Japonesque, a company that's often seen as more upscale than Beauty Blender. Their beauty sponge, surprisingly, is half the price of a Beauty Blender sponge. It feels soft and buttery, looks amazing, and can be used wet.
It's one of the top Beauty Blender dupes at Ulta Beauty. Those people know their makeup. Just saying. So, uh, where do we sign up?
Another designer beauty sponge that has been getting accolades among Beauty Blender dupes, is the Double Duty Beauty Quickie Blending Sponge by Tarte.
Tarte is another major makeup brand, and considering that they actually develop the makeup that goes on this sponge, it's easy to see why they'd make a kickass sponge, too.
Morphe is a company that doesn't really make Beauty Blender dupes, per se. They actually improved upon the Beauty Blender design, and made it slightly more angled. This allows for better coverage and also gives you a chance to explore new ways to use a beauty sponge.
Liquid foundation and other beauty products you use won't get absorbed into this one. But, it will give you an amazingly flawless, airbrushed look to your visage. It's also only $7.
L'Oreal? Really? Yep. Reviewers claim that they make one of the best Beauty Blender dupes on the market, with some even going so far as to say that they prefer the Infallible Blend sponge to the original Beauty Blender.
Would we go that far? Not quite sure. What we can say, though, is that the price is amazing, and the looks you can get from this are just as impressive.
A perfecting blender that's actually environmentally-friendly? It can happen, and that's why we're calling EcoTools one of the best Beauty Blender dupe creators out there. They are dermatologist-tested, made for sensitive skin, and can be used wet or dry.
These are the only egg shaped blenders we found that were actually clinically tested while proven to be better than Beauty Blenders. So, it's awesome in that respect.
Oh, and they also come in tree-free packaging, because Mother Earth needs to stay beautiful too.
BH Cosmetics has long been a nicely kept secret in the beauty world, with many of their beauty dupes making top quality versions of everyone's favorite designer goodies. Their Beauty Blender dupes are extra pointy for precision application, and are latex-free.
Oh, and they also have the epic price tag that BH Cosmetics is known for. You won't pay more than $5 for this makeup tool, any time of the year.
Looking for a less egg-y curve, with a more natural approach? Then one of the better Beauty Blender dupes to apply your liquid foundation with is the Flocked Sponge. This makeup sponge is certified cruelty-free, paraben-free, and totally natural.
It also blends beautifully, while costing less than $7. Unlike others on this list, it can also last years if you care for it the right way. Resilience, much?
Finally, every beauty fan probably already knew this was coming. NYX is the king of beauty dupes, and that includes Beauty Blender dupes. Their beauty sponge gives you a truly flawless finish, at an NYX price tag.
What's not to love? It's NYX—and there's ample reason why that name's become synonymous with high quality at an affordable price.
product review
Ossiana Tepfenhart is a writer based out of New Jersey. This is her work account. She loves gifts and tips, so if you like something, tip her!
Receive stories by Ossiana Tepfenhart in

your feed