Are You An Ideal Candidate for Genioplasty Surgery?
Oral and Maxillofacial Surgeon in Delhi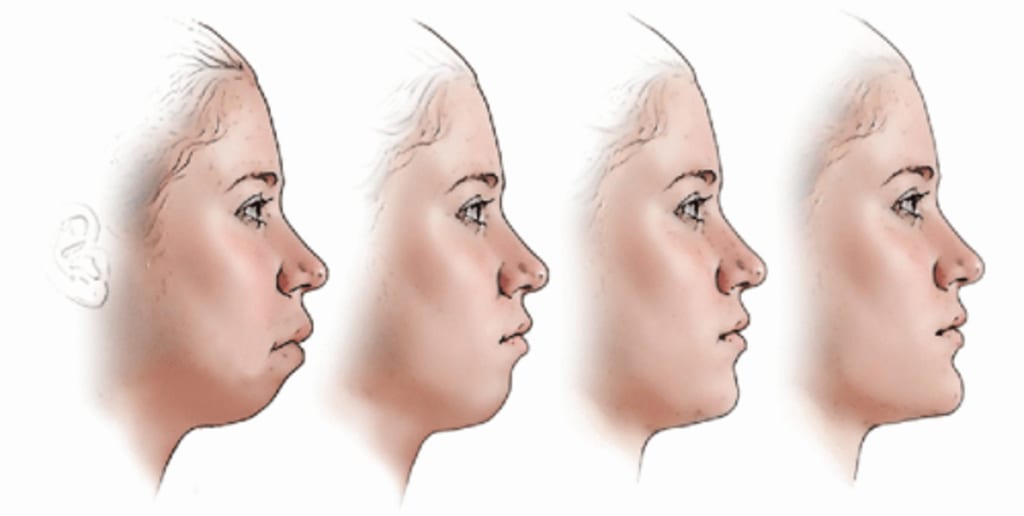 Genioplasty Surgery
Many people today opt for chin augmentation surgery or genioplasty surgery due to a receded chin. A receded chin is a chin that does not project enough. With a genioplasty, you can fix that and improve your chin projection. The reverse is also possible with this versatile procedure – if your chin projects too much, a genioplasty can push it back.
The chin is one of the most poignant facial features. It adds a lot of character and can make or break facial aesthetics. An asymmetrical chin can cause massive insecurity in many people. With the state-of-the-art surgical technology available today, you can easily and safely contour your chin and jawline into a more desirable position and shape.
The chin is one of the main markers of aesthetic beauty on the face. When recessed, projecting too much, or otherwise aesthetically compromised, it can throw off facial symmetry and make individuals very self-conscious. Here, genioplasty surgery helps.
The latest developments in genioplasty use ultrasonic bone surgery (i.e. piezosurgery) and 3D virtual surgical planning for enhanced precision and better results. This versatile procedure happens entirely through an incision in the oral cavity, effectively hiding the resulting scar.
Proficient in these techniques and technologies, Dr Sanchaita Kohli uses the advanced infrastructure at RG Aesthetics for a scar-free experience and natural-looking results!
Who is the ideal candidate for chin augmentation surgery?
While an asymmetrical chin may seem self-explanatory, it is anything but. Being able to tell if you need genioplasty is often easier said than done. So, how do you determine how proportionate your chin is?
The Rule of Thirds
The first method you can use to determine your facial symmetry is using the rule of thirds. This simple method has three measurements, which you can measure with your forefinger and thumb:
● The distance from your hairline to between your eyebrows – the upper third
● The distance from between your eyebrows to the bottom of your nose – the middle third
● The distance from the bottom of your nose to the bottom of your chin – the lower third
If these three distances are roughly equal, with a 1:1:1 proportion, you have an aesthetically proportional face. However, if you think you need genioplasty surgery, you might find that the lower third of the face is too long or short or protruding too much or not enough.
Checking Profile View
Profile view refers to the side of your face. When someone looks at you from your right or left, they do not see your whole face. However, they do see how much your chin is projecting. When you take selfies or look in the mirror, you can catch this discrepancy.
If you have a receded chin in profile view, you could benefit from a chin augmentation surgery. You may also notice that you habitually tilt your head up a bit to increase the appearance of your chin's projection. Meanwhile, if you need a reduction, you may find yourself looking down to tuck your chin in to compensate.
The best way to assess your chin in profile view is by taking a picture in a neutral head position. Sit upright and look into the distance with your shoulders down and your gaze pointing straight ahead. Once you look at this picture, you can determine the next step.
Together, these tests help determine if you stand to gain from a genioplasty. If you are still confused about your eligibility, you can always consult an expert oral and maxillofacial surgeon in Delhi like Dr Sanchaita Kohli. With a keen understanding of facial symmetry and aesthetics, Dr Kohli determines how much you can gain from a genioplasty and guides you for your surgery accordingly!