5 Steps For A Facial Fresh Face
Make luxury your new daily routine.
Models, youngsters and those people who have blemish-free skin are fortunate to possess either the gene and /or the routine that maintains such skin quality. However the next time you admire someone's face from afar, move beyond the envy and consider that you can have that too! By adding some simple products to your daily routine, you can achieve the same or very similar results.
This is sounding a little clinical. When choosing products, take note of the texture, scent and consistency. Your skin care routine should be a little bit of luxury for you to enjoy rather than a chore.
Consider the products and examples in this article. It may seem that I am a consultant for Clinique, Mecca and The Body Shop, however I can assure you I am not. I am a humble school teacher simply encouraging you to explore the products I use in my busy schedule as well as the many other options on the market. Consult Dr Google for more details and options.
1. Sunscreen
Excellent skin starts from consistent application of sunscreen preferably SPF30+ or higher. Fancy sunscreens are unnecessary. In Australia most of us are familiar with The Cancer Council range. There is a choice to suit a range of tastes.
My mother trained my brother and I at an early age to put on sunscreen every day. It makes a difference to skin quality and the ageing process.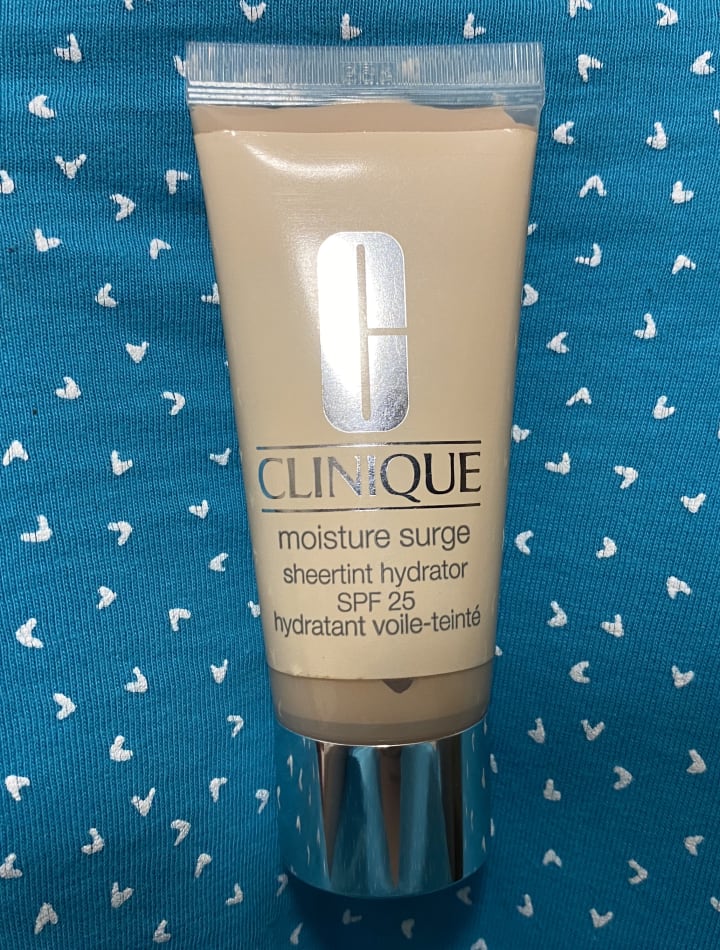 For those of you who can't bear to lather on sunscreen each morning, consider purchasing a tinted moisturiser and applying that before taking on the day. The tinted moisturiser usually comes with an SPF15–30+ level and looks great. My personal favourite is the Moisture Surge Sheertint Hydrator SPF25 from Clinique.
2. Exfoliation
All the dead skin that sits on our skin has to go somewhere in order for the fresh skin to flourish. Choose an exfoliant that is nourishing, not too harsh on the skin and preferably with an aroma that makes you look forward to this treat.
Although it scrubs us hard, this is indeed a treat. Ensure you exfoliate no more than twice a week.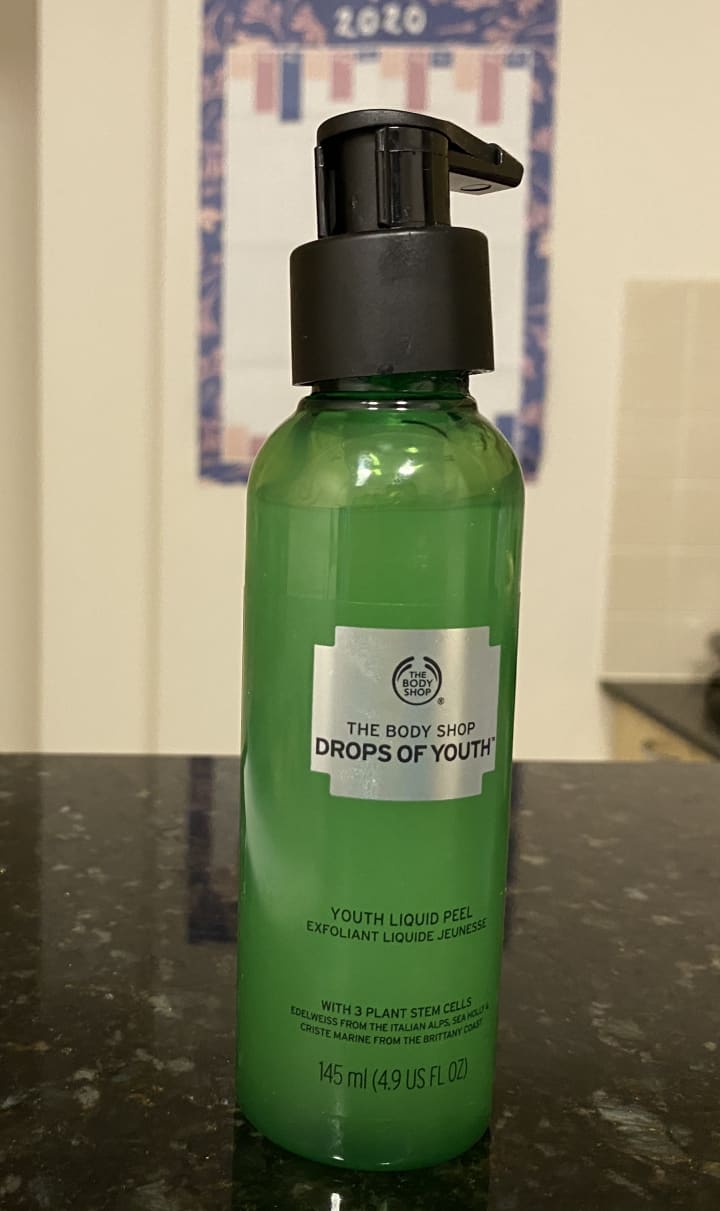 Drops Of Youth from The Body Shop is an effective exfoliant exclusively for the face. For those of you still shopping around for a regular exfoliant, this one might come on a little strong and it's sticky consistency may or may not be an issue for you but it certainly delivers good results.
While we are in the exfoliation department, I should mention that it is equally as important to exfoliate the body a couple of times a week. Some products, you will really enjoy are: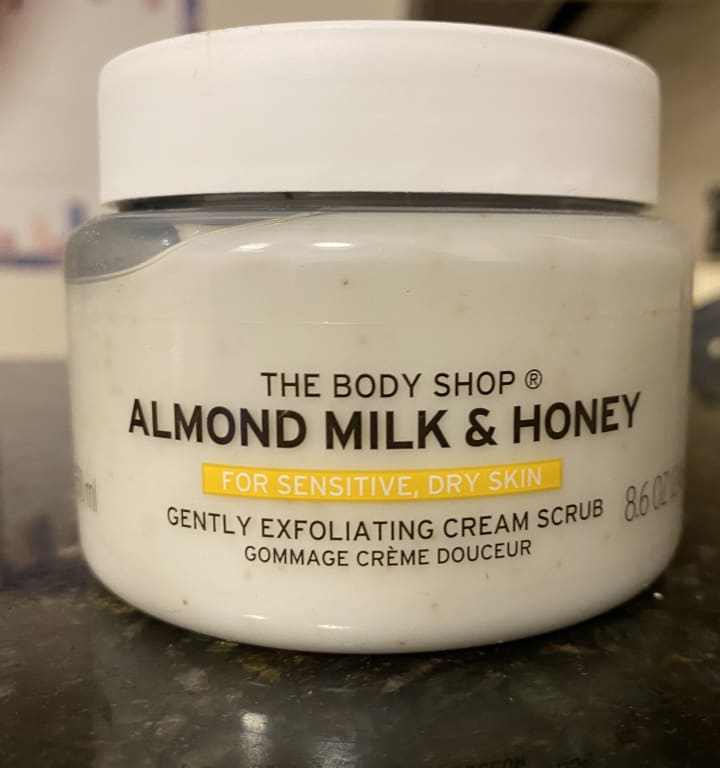 The Body Shop's Almond Milk and Honey Gentle Exfoliating Cream Scrub is every bit of luxurious as it sounds. The scent makes you almost want to eat it out of the tub. It is also gentle on the skin and creates ultimate smoothness.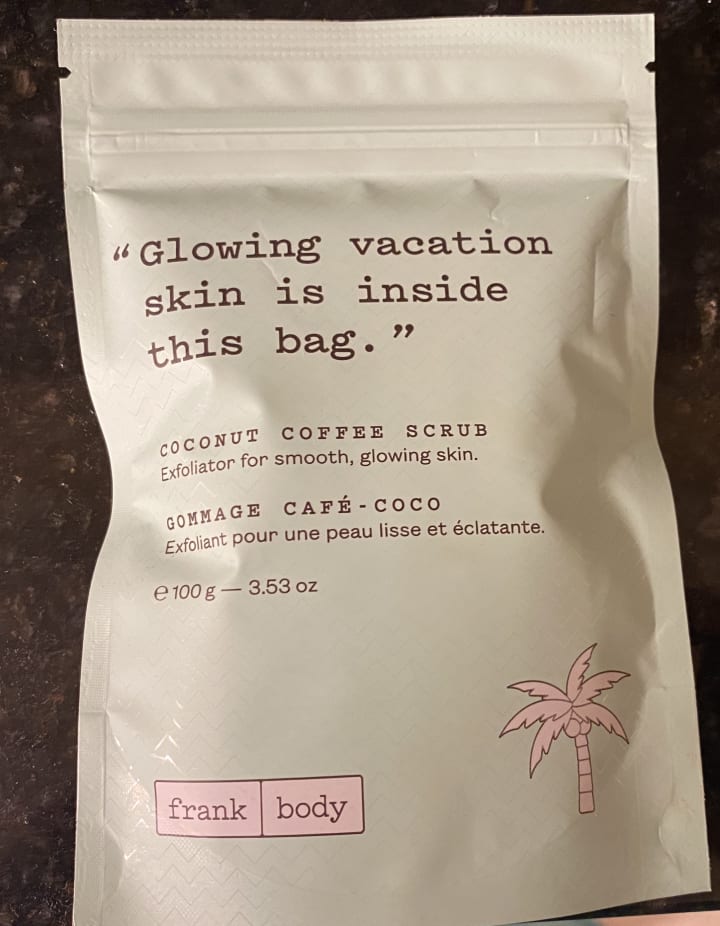 Mecca has also created a delicious option for coffee lovers. The Frank Body Coconut Coffee Scrub coffee-infused exfoliating scrub. What better way is there to wake up in the morning and infuse yourself in the very goodness that is served to you by your local barista?
3. Cleanser
Cleansing the face is at least a 2 part exercise and both elements are essential in order to unclog pores, keep ageing at bay (at least a little) and to ensure you look great the next day.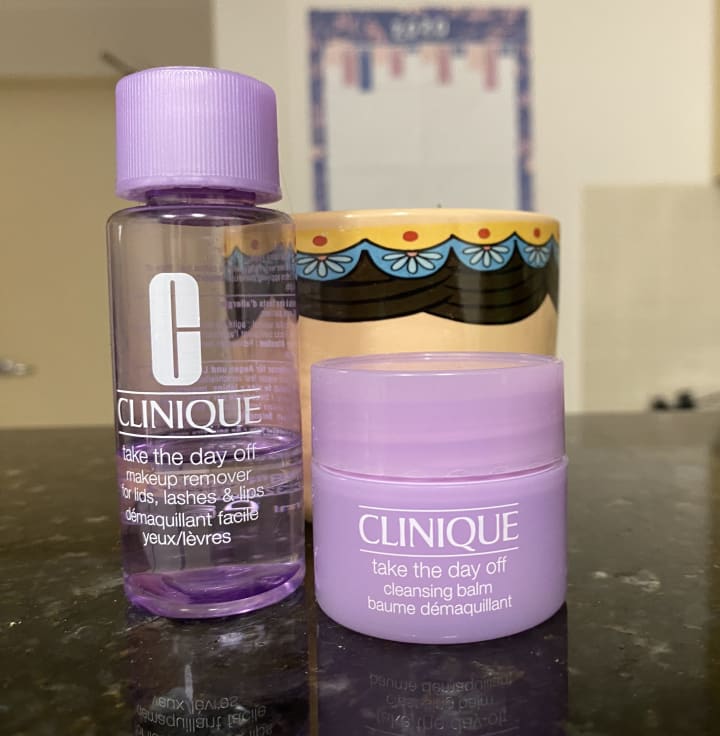 Take all makeup off before washing your face. There are some excellent products out there that will help you do this efficiently and effectively. I highly recommend Take The Day Off by Clinique. It comes in a balm and in a serum. I have just discovered the balm and I find it is particularly useful.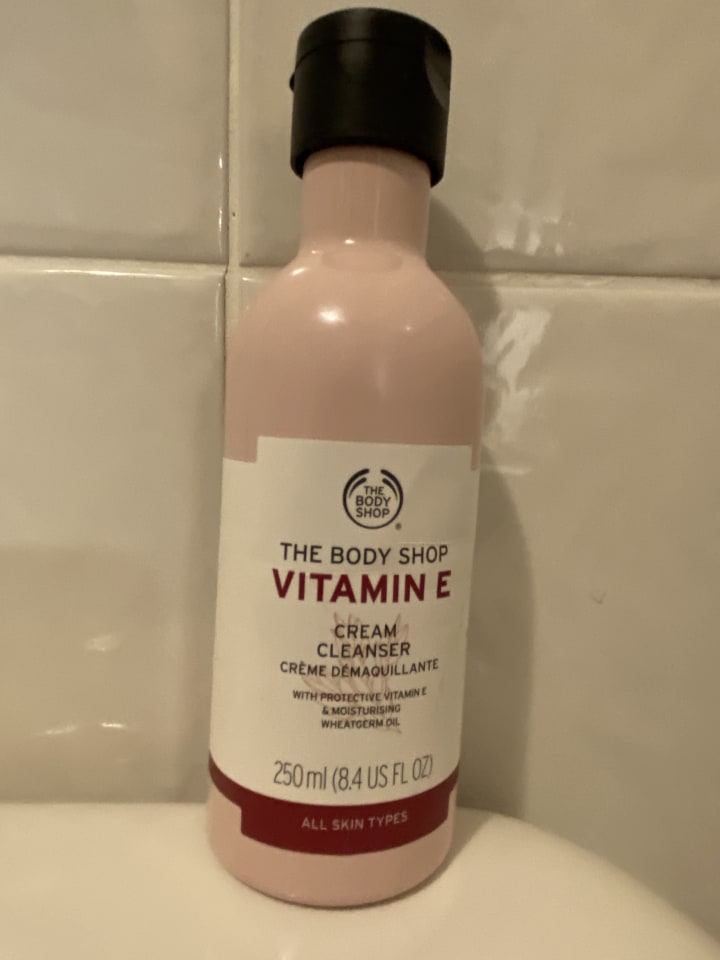 A Vitamin E based cleanser will make your skin feel clean and nourished. It is also pleasant to rub into your skin as you cleanse your face. The Body Shop's Vitamin E Cream Cleanser is one of its most popular products and is part of the Vitamin E range containing: cleanser, toner, moisturiser, evening mask, chapstick, eye cream and cleansing wipes.
4. Vitamin E Moisturiser
It is essential to moisturise your face every day at least once a day, preferably morning and night. Vitamin E is the key ingredient to look for in an effective moisturiser. You won't have to look far though. There are so many options to choose from.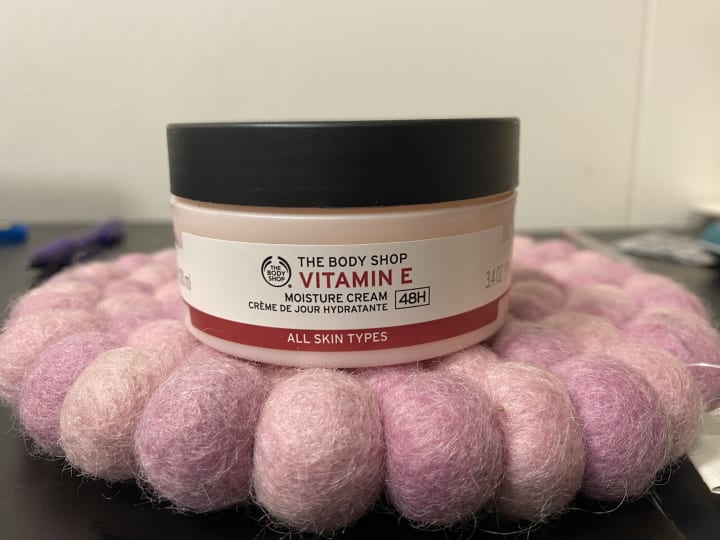 My personal choice is The Body Shop Vitamin E Moisturiser. I have been using it for many years and without sounding arrogant, I receive many compliments. For my own skin.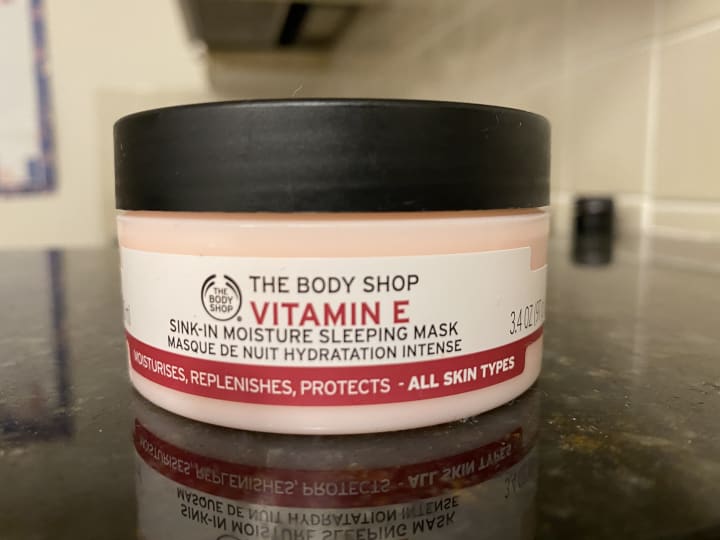 Some additional TLC that you could provide for your face is a bi weekly night mask. I suggest using The Body Shop's Sink-In Moisture Sleeping Mask. Sleep in comfort and wake up with fresh smooth skin. It took me a long time to get into the habit of using a mask, I can assure you it is worth it.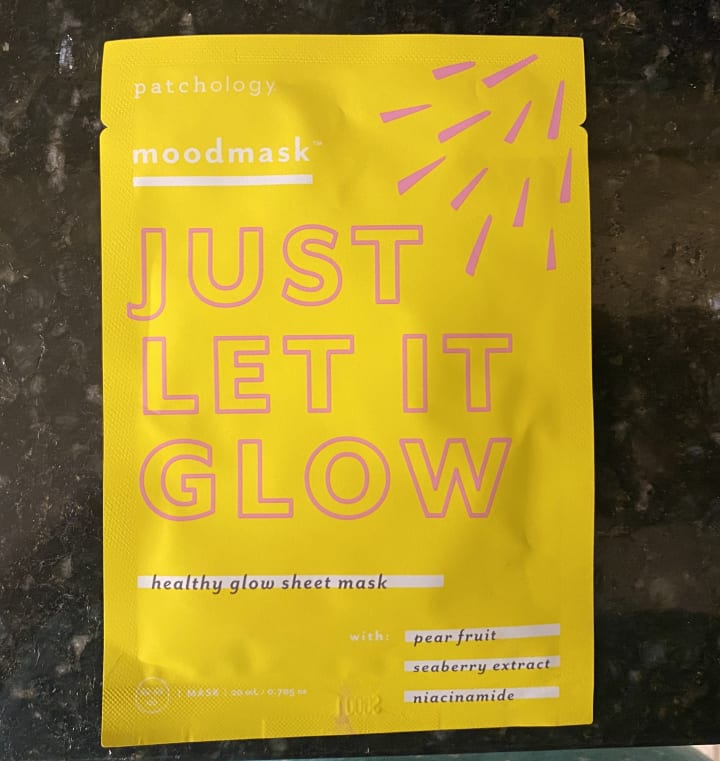 However if you are in the mood for a mask that is a bit more exotic with a vibrant scent that takes you from your bed to a tropical island, I suggest you try Mecca's Patchology Just Let It Glow Moodmask.
Unlike the more simple Body Shop creamy sink in consistency, the Moodmask is a sheet mask that reminds one of a fruit cocktail.
5. Eye Cream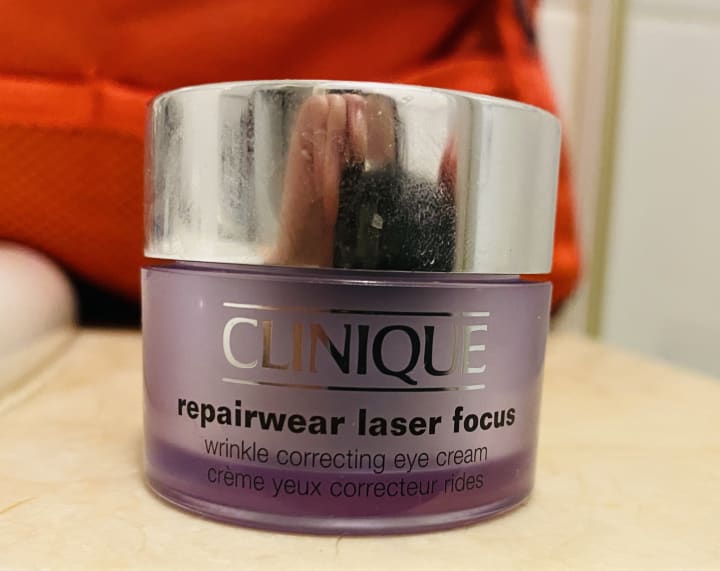 My mother – the skin care queen told me very recently that at my age I should be applying eye cream every night and even each morning during my makeup routine!
Well, the role of the all so important eye cream is to hide those dark circles, wrinkles and whatever else happens around the eyes. The hours we spend dealing with technology no doubt take their toll.
I was recently introduced to Repairwear Laser Focus Wrinkle Correction Eye Cream by Clinique. Pleasant on the skin and hopefully jam-packed with long lasting effectiveness.
Final Thoughts
Establishing and maintaining an effective daily skin care routine will pay dividends in years to come and need not be a chore in the meantime.
Aim for luxurious products that activate the senses for a daily facial-like experience.