Why We Love "Emily In Paris."
The Perfect Pairing of Culture And Cringe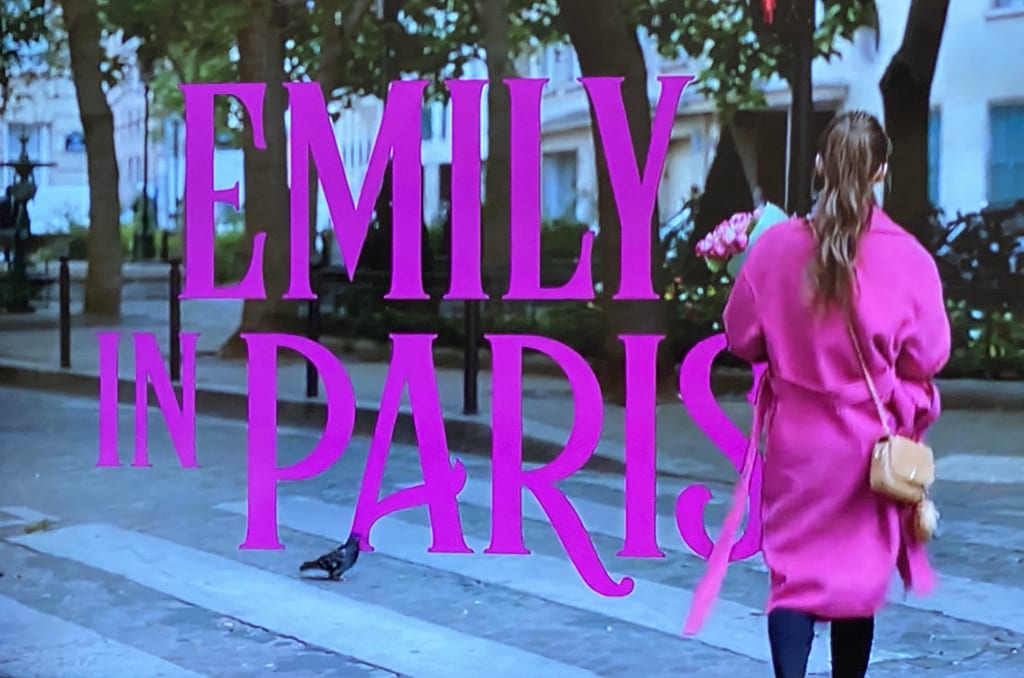 Netflix has a fun cultural tease for us that is oozing in popularity right now. Why has this American dramedy taken Netflix by storm? The acting is quality but the uncultured overly confident Emily can be quite obnoxious at times especially for those of us au fais with European languages and cultures.
1. We Are All Longing For A Getaway!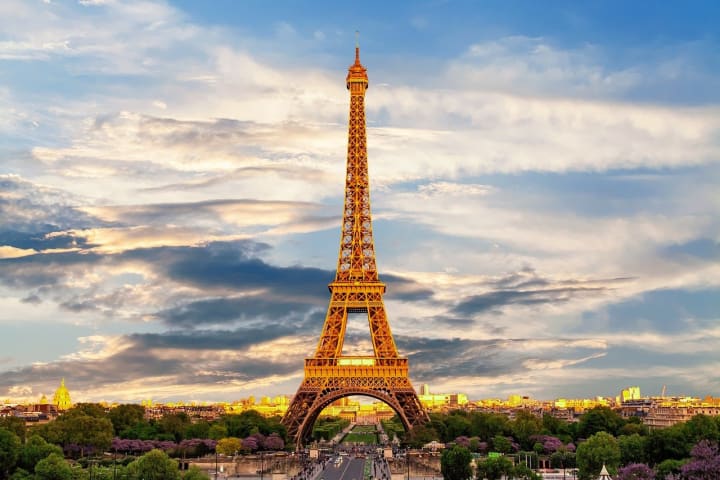 We have all been stuck at home for weeks or months on end. Memories of our last European holiday or any holiday for that matter are fading and the urge to explore overcomes us. Simply accessing Netflix will transport us to the other side of the globe to the so-called most romantic city in the world.
Each episode will whizz by a range of Parisian sights, sample some delectable French cuisine, and even fall in love with one of the handsome characters if you are that way inclined.
We are all looking for a way out of our COVID Quarantine. A trip to Paris with Emily might just be the 'sea change' we need.
2. We Get Our French Fix.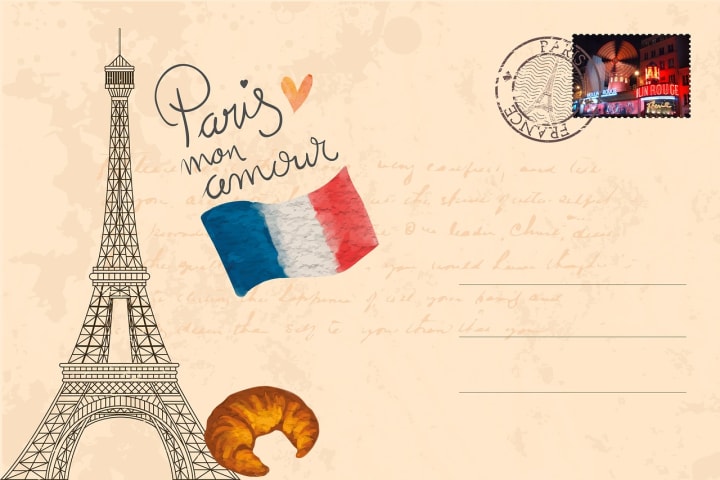 Admittedly, I am no francophone but with my fluency in German and Italian, I have a half-decent awareness of French structures. French is a beautiful language with an intoxicating romantic sound that nobody can deny. For those of you who would like to be immersed in the language for 30-minute sessions, I recommend the show.
On the other hand, as a teacher of languages, I feel Emily's lack of attempt to learn French a point of criticism and it is a pure example of ignorant tourists venturing to a foreign country without considering the significance of having the ability to communicate with the locals in their language.
3. The Cultural Stereotypes Make Us Laugh.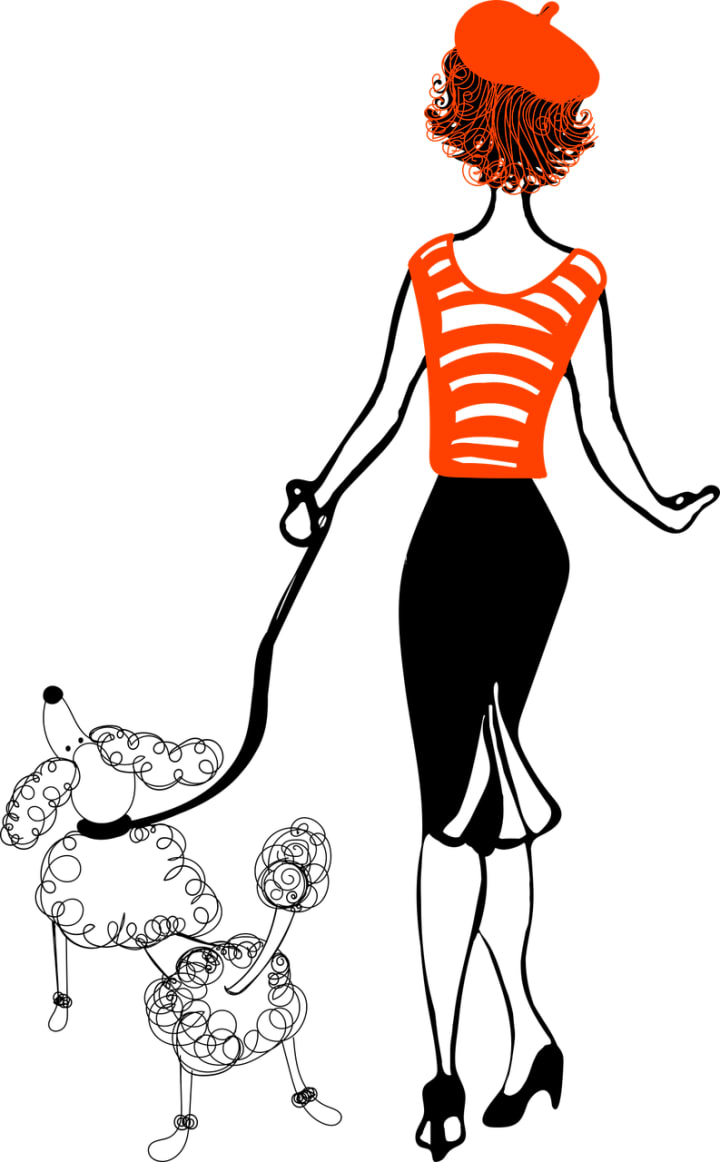 No matter how politically correct you are or try to be, you cannot deny that at least some exaggerated cultural stereotypes can make you chuckle.
'Emily in Paris' has indeed been criticised for its treatment of both the French and American people. However, stereotypes are more often than not based on some truth hence the humour we find in them.
There are French stereotypes galore from the flirtatious hotel staff to the aloof Sylvie at work who you have to admit is full of French sensuality and confidence.
I'm sure many of you can relate to the various impatient French speakers who have no time for Emily's terrible French and those gentlemen who want to get her into bed. Although stereotypes, these scenes may take you back to your time in Paris.
4. It Makes is Cringe,Cringe And Then Cringe Some More!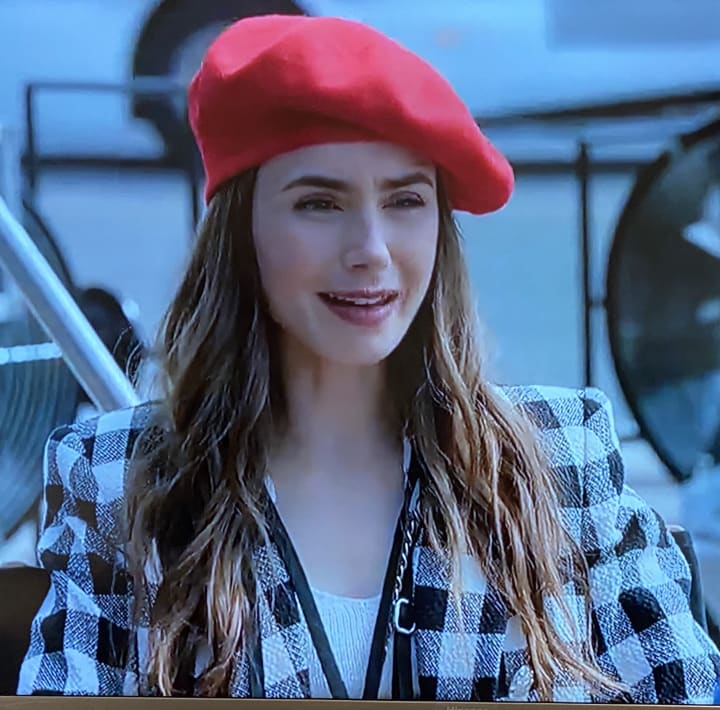 Emily's ignorance can be annoying for some but the many cringe-worthy moments are entertaining, to say the least. Whoever knew that one could find oneself in so many messes when working within the French culture.
As mentioned above, the language barrier is often a problem and Emily's French accent can be repulsive! Her 'anything is possible' mentality in terms of her work is a change that her company benefits from but she certainly stuffs up from time to time too. Luckily, her incredibly good-looking love interest Gabriel or best pal Mindy are around to help her save the day!
5. All Characters Are Bold and Beautiful.
Attractiveness seems to be a prerequisite for being cast on this show, however, watch before you judge! The sexy model-like appearances of each character depict the 'fairytale' Parisian society of good-looking people.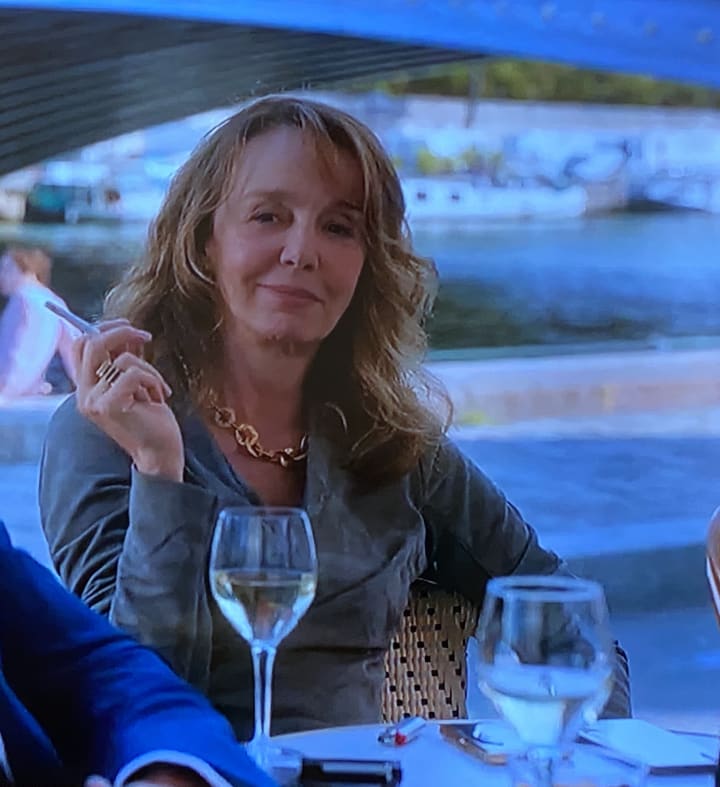 Sylvie, although in her 50s has the elegance and sex appeal that Emily will never achieve. Her stereotypical French aloofness has a powerful effect on the audience and Emily! In my humble opinion, she is the best character in the show.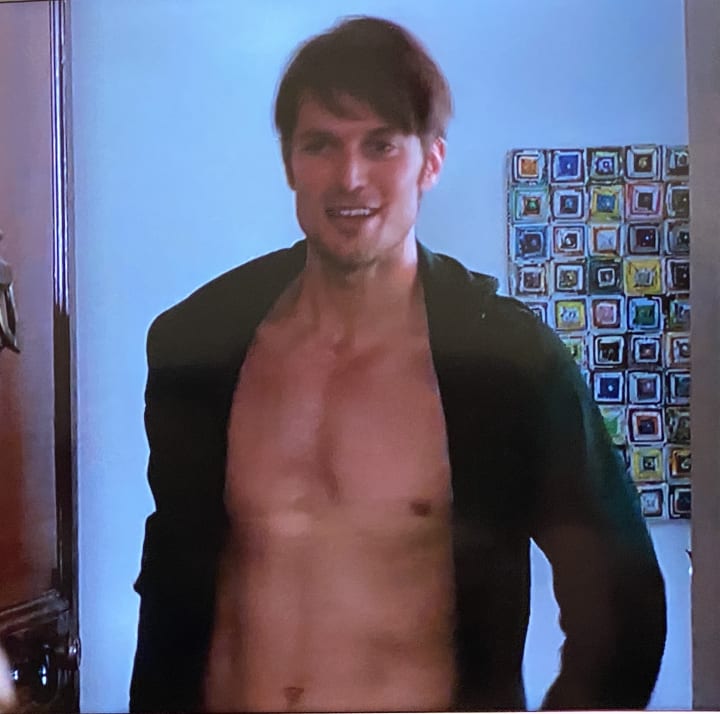 A gorgeous-looking French guy is a must for any story set in Paris. Gabriel– Emily's neighbour and love interest fits the criteria for token French hottie. Mind you, many of the male supporting characters (young and old) are pieces of French eye candy too!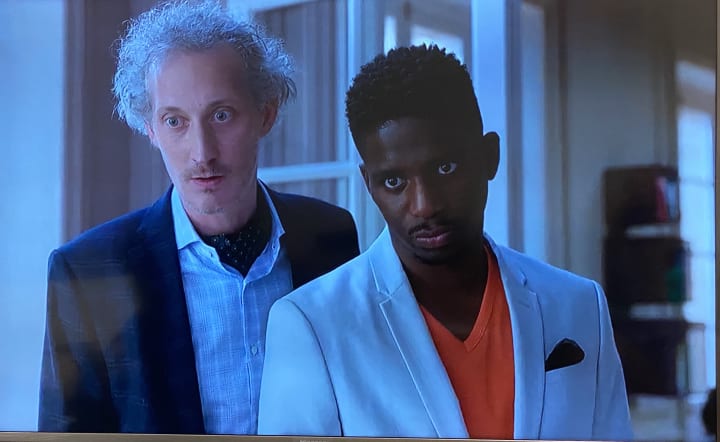 Although possibly not supermodel material, Emily's colleagues Julien and Luc are a comic duo with striking looks. Not handsome per se but they sure stand out from the crowd by their clothes, hair, and strong facial expressions.
6. Emily's A Modern Woman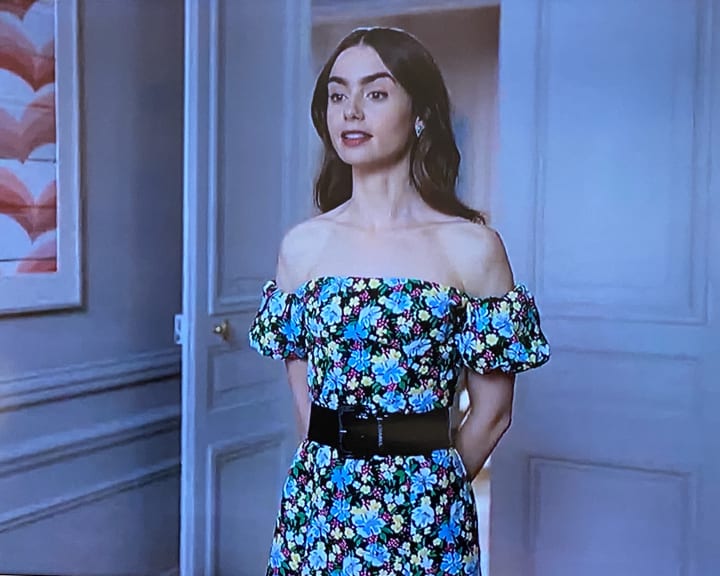 As a career woman, I find it refreshing to see a female protagonist with modern ideals. She pursues her career goals and doesn't let romance get in the way. Of course in Paris, she has her fair share of romance but she juggles both sides and has her eyes on the prize.
Emily's character shows a young creative professional who thinks outside the box. Her modern marketing strategies such as posing on a bed outside the Louvre to advertise a bed company and hunting potential clients down like a detective shows a 'go-getter' mentality that all young women should possess to a degree.
7. She's relatable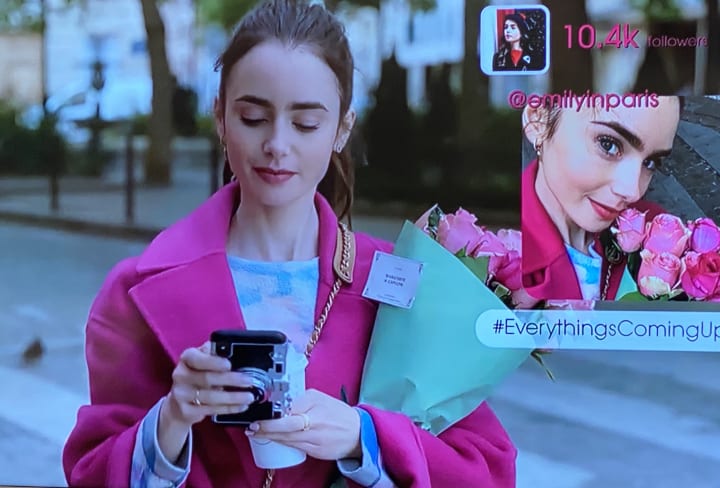 Let's face it, most of us are all over social media right now. We may not be collecting followers or posting our every move while we travel but we certainly have an online 'footprint.' When you watch Emily post every little experience, do you feel like you are looking in the mirror? I don't, but I feel as if I am looking at many of my female friends.
On that topic, we are living in the Selfie generation. We want to capture every moment and if you are a single girl you need to do it yourself. I hate selfies but sometimes duty calls! I must admit, the many selfies Emily takes in each episode is not my cup of tea but I accept that many young women out there would find this aspect of the show relatable.
The presence of social media as a marketing tool would engage most of you in the corporate world. Although not part of this world myself, I believe a presence on social media is a must for a business to reach its potential.
8. Opposite Perspectives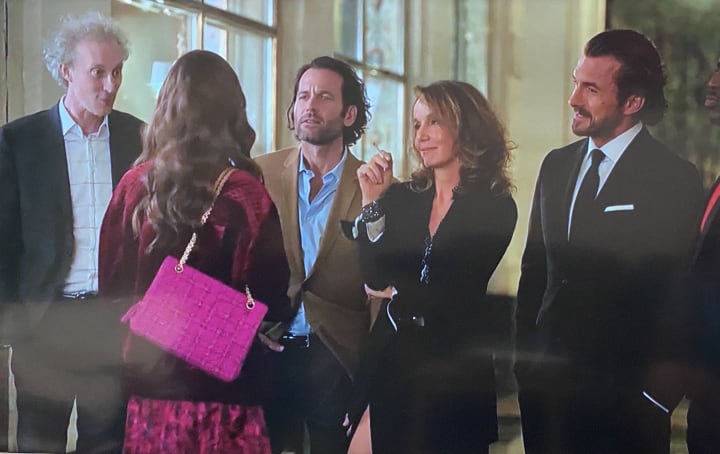 Throughout the series, Emily claims that she is in Paris to provide the 'American point of view.' This perspective is well and truly present. It leaves many of us non-Americans pondering which ways we prefer? The show presents the American and French cultures as worlds apart. Exaggerated of course for a dramatic impact.
Thankfully, the show is not simply riddled with American philosophies. We see an equally large French presence. I guess it helps that the series is set in Paris.
The cultural clashes are as subtle as the French 'working to live instead of living to work' to as out there as the appropriateness of sending a business partner lingerie.
Which culture do you relate to more?
9. The Fashion Makes Us Want To Hit The Shops!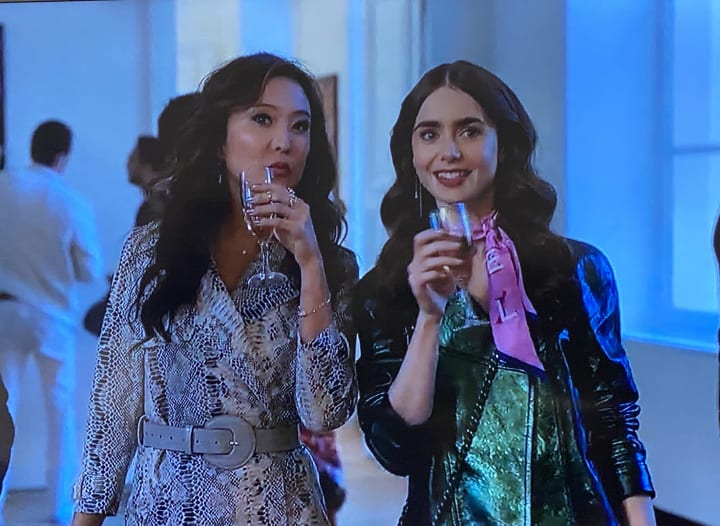 The bright, chic outfits worn by Emily make us all want to revamp our wardrobes. From her bright green and pink coats to her berets, scarves, and dresses. Take me shopping!
If you are more inclined to wear a corporate look by day but a sexy look by night, you might prefer the Sylvie look especially if you like showing a bit of leg… Well, a lot of leg! See the photo above for outfit inspiration.
Gentlemen, the series certainly shows you guys how to dress to impress. Men in suits are everywhere. On the other hand, Emily's colleague Julien expresses his relatively flamboyant personality with a mix of corporate and colour.
10. The Soundtrack Gets You Thinking French.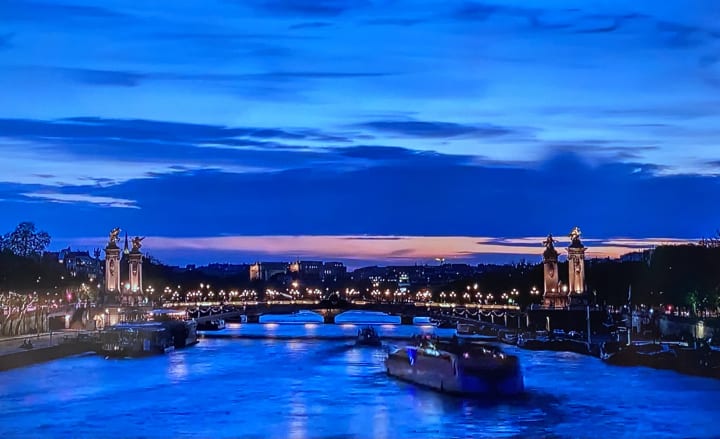 In a nutshell, the soundtrack will either wake you up, teach you French or take you to a French club.
My top 5 songs from the soundtrack are:
La Paix – Barbagallo
Real Good Time – Nada Funk
Lunatique – Stereo Total
Summer In Paris – Oliver Charles, Horton and Garo Nahoulakian, Bea Parks
Ce Soir - Kumisolo
Like a gourmet cheese and a fine wine, 'Emily in Paris' provides an excellent pairing of 2 cultures as well as culture and cringe. It will either make you long for Paris or drive you crazy! What have you got to lose? Give it a try!