10 Spicy Fragrances Perfect for Winter
From Bond 9 to YSL, these spicy fragrances will warm your bones on cold winter nights.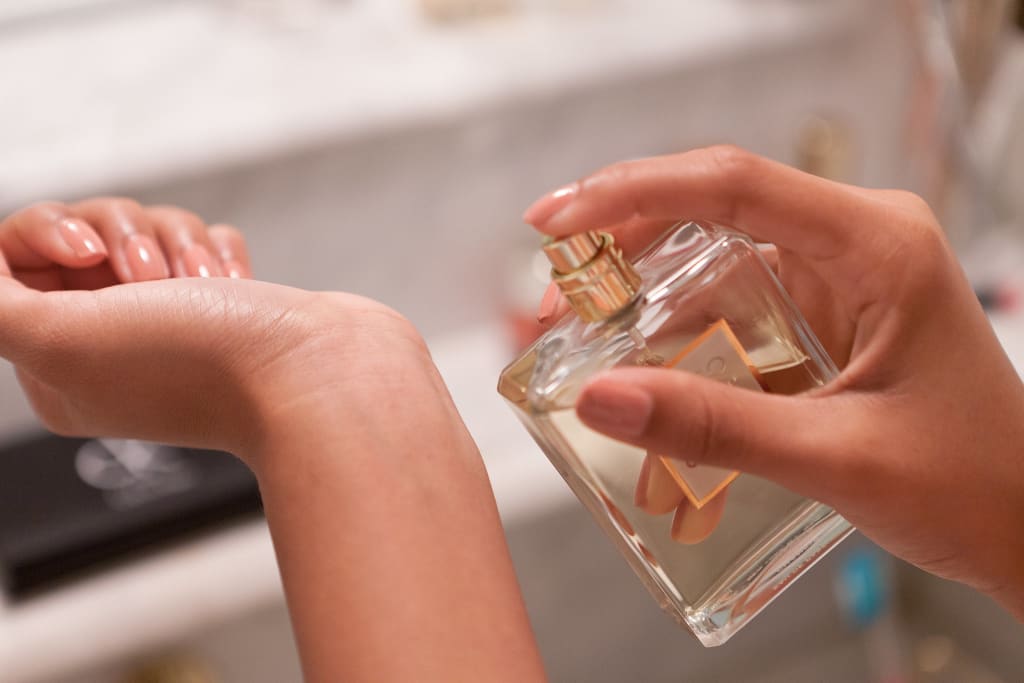 There's something incredibly sexy, mysterious, and warming about a spicy-smelling fragrance, isn't there? Maybe it's the whiff of cinnamon, pepper, or cloves that gets you going. Or, maybe it's the bergamot.
Either way, spicy perfumes have a tendency of enchanting people with a single sniff. It's such a shame that these tend to be seasonal perfumes for so many people!
During the summer, spicy scents can be a bit too overpowering on certain people. Now that it's winter, the cold, crisp air mellows things out—and also helps bring out every little note in the scent you're sporting. It's a wonderful time of year for spicy perfumes.
If you're looking to turn heads with your scent, it's a good idea to load up on spicy fragrances this season. Their sultry and hypnotic aromas make them perfect for date night perfumes.
Not sure which ones are the best picks? Try these favorites for size.
When it comes to classic spicy fragrances, you really can't get better than Yves Saint Laurent's Opium. This perfume has been around since 1977 and remains one of the only perfumes that people immediately associate with spice.
This rich perfume is known for its notes of citrus, pepper, bergamot, rose, lily of the valley, and cinnamon. It's a scent that was created to entice, and entice, it does. A lot of people would claim this to be the ultimate date night perfume, and they wouldn't be wrong for that.
Coco was the very first perfume that was created in the Chanel fashion house after Coco Chanel's passing, and to a point, it's an elegant homage to the fashion icon's unique look on life.
It's hard not to recognize Coco, considering its ultra-feminine undertones and almost-smoky top notes. Strong notes of cloves, amber, and Bulgarian rose meet undertones of sandalwood and jasmine to create a complex aroma you just won't get enough of.
It's elegant, sophisticated, and exotic—just like Coco Chanel, herself.
Exotic and warmingly spicy, Cinnabar has gained a serious cult following since its introduction in 1978. This warmingly spicy, seductive Oriental fragrance for date night is the work of master parfumeur Bernard Chant—and that alone means you should expect good things.
As the name might suggest, the most recognizable note in this perfume is cinnamon, following a large span of different spices and a brief middle note of incense. It's smoky, striking, and pointedly different from what everyone else is wearing.
It's daring. It's Cinnabar.
One of the newest spicy fragrances to hit store shelves is a recent edition of Elizabeth and James Nirvana. You might have seen Nirvana White and Nirvana Black, but their new Bourbon really offers a heady kick in a bottle.
Unlike other spicy perfumes, Nirvana Bourbon has a vanilla base that's accented with musk. So, while it's spicy, it's also sugary without being overpowering. This is a scent that lingers for a very long staying time, so just a single spritz will do ya.
Perhaps one of the oldest spicy fragrances on this list comes from the house of Guerlain. Shalimar was first sent to store shelves in 1925, and ever since then, people love its Oriental, citrusy, and spicy aroma.
This is a perfume that has a lot going on, and we mean that in the best way possible. It has bergamot paired with citrus, all while carrying noticeable notes of vanilla, leather, and benzoin.
The best way to describe this is that it's the kind of perfume that wears well in the bedroom while still being appropriate in the boardroom.
Maybe I am a little bit partial here, but as a New Yorker, I have a very soft spot for Bond No. 9. This upscale brand takes its inspiration from the greatest city in the world: New York City!
Their New York Amber really speaks to me as a fragrance. Sure, it has a woody, Oriental vibe to it, as most other amber perfumes do; however, it also has a little bit of a spicy, almost boozy kick to it. It's basically like going clubbing in a bottle—minus the part where you hail a taxi while in tears. (Which is great news since you don't really want to ruin your awesome eye makeup looks for winter, do you?)
Wearing patchouli is often considered to be a "hippie" thing, but Tom Ford might have you rethink that with his White Patchouli perfume. Sure, the base note is unmistakably patchouli, but the top notes are a nice blend between coriander and peony.
The end result is a powerful fragrance that's feminine and complex, rather than grimy and hippie-like in nature. As far as spicy fragrances go, it's definitely one that people will notice in a great way.
Penhaligon's is about as bougie as perfume companies get. This UK-based company actually has a royal seal on every box because it's so popular with the royal family, so you can bet that each perfume is fit for a king—or in this case, a queen.
Zizonia is one of the most underrated perfumes this house holds, and not just because it's an excellent example of spicy fragrances, either. It's one of the very few spicy perfumes that also happens to fit perfectly into the "fresh" category.
In other words, if there ever was a perfume that was appropriate year-round, it's this one. Sure, it has patchouli and pepper in it, but the floral orange blossom and lavender balance it out.
If you're looking for a perfume that will keep everyone guessing, then The Different Company is the brand you need to turn to. This design house has become known for its minimalist bottle design, as well as for its surprising scent combinations.
This super fresh, almost powdery perfume puts many other spicy fragrances to shame. It has notes of Chinese cedar, violet, pepper, ginger, and vervain—and yet at the same time, gives off an almost flowery aroma most of the time.
It's definitely a fragrance that is hard to describe or liken to any other bottle out there, but it should definitely be a part of your winter beauty routine. As soon as you smell it, you'll have no problem accepting that it's a little... different!
Most people might not recognize Frederic Malle, but those who are fashion industry insiders will! Malle's name is golden among fashionistas, and so is his brand.
To create every perfume, Frederic Malle hires the best noses in the industry. From there, he gets the finest ingredients and gets to work on creating one-of-a-kind scents that will make jaws drop.
Noir Epices is considered by many perfumers to be the pinnacle of spicy fragrances. One sniff is all it takes to fall in love with it, and while it's very expensive, it's a serious investment you'll thank yourself for making.
product review
Ossiana Tepfenhart is a writer based out of New Jersey. This is her work account. She loves gifts and tips, so if you like something, tip her!
Receive stories by Ossiana Tepfenhart in

your feed