Winter Beauty Routine
Tips for Healthy Winter Skin and Hair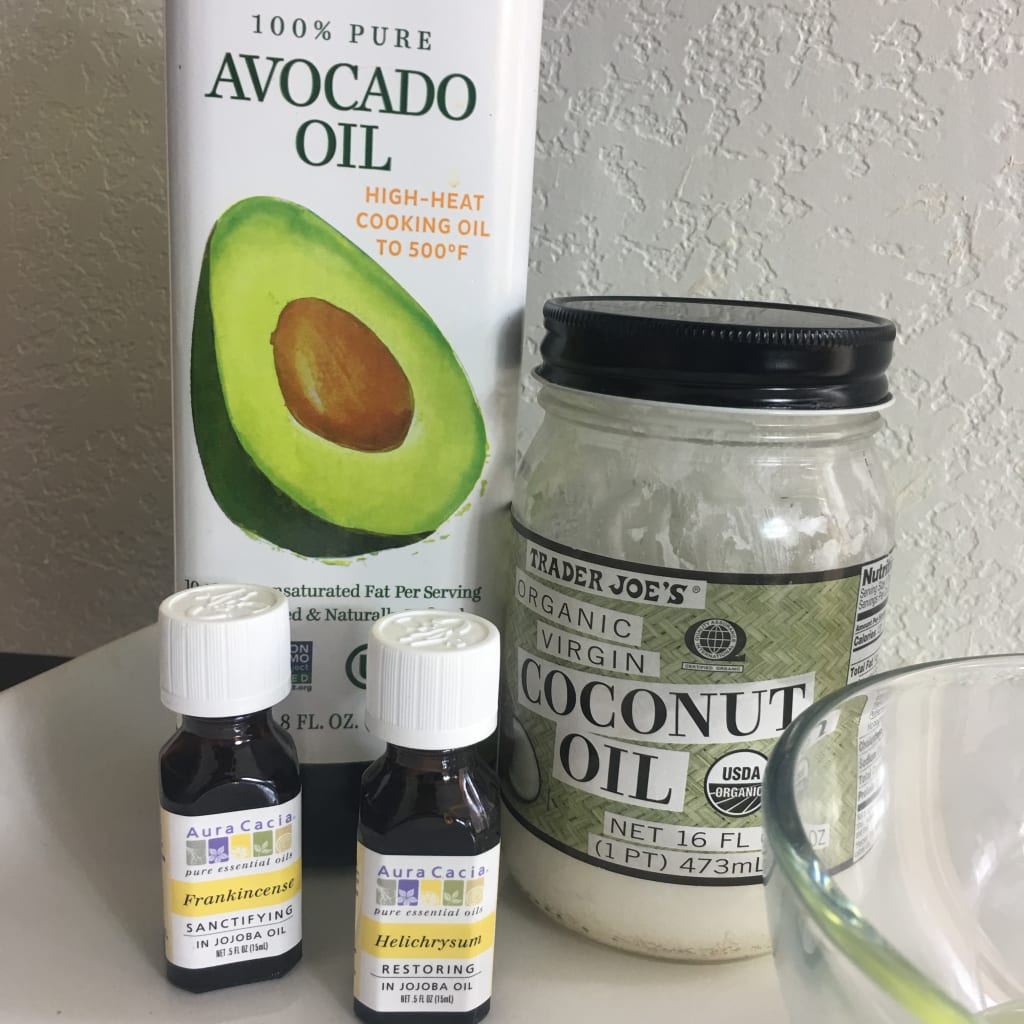 DIY Relaxing Massage Oil
The winters can be terribly drying, especially here in Colorado. I have been living and dreaming in Colorado for the majority of my life and I know that the winters can be harsh on the skin and hair. So lets talk about the three main changes I make in my winter beauty routine.
Number 1: Drink Up!
It's dry in the winter…. Drink More Water. That's obvious, I know, and has been repeated so many times; I know, but I still forget during the day. Are you drinking enough water? I have an old co-worker who always tells me "If your feeling thirsty its too late, get some water in ya girl". Now I just keep a water bottle everywhere I go. I have one in the car with me, I keep one at work and I keep one in my bag. If you can, please avoid plastic water bottles, and if not please remember to recycle them. I picked up my water bottle from Amazon. I like the Bubba brand because they have such a wide variety and they are very durable.
Now that we're all going to be drinking more water, because we have water bottles all over; we can do things like eat more fruits and veggies that have a high source of water too. Some fruits are: watermelon, strawberries, peaches, grapefruit and cantaloupe. Some veggies are: celery, zucchini, cucumbers and lettuce. You need to nourish to flourish.
Number 2: Oil Up!
Everyone's skin is different and will react differently to a variety of products. I know you all know this too but sometimes we forget. I recommend trying all oils, butters, creams, lotions and serums on a small test patch of skin first. I do this a lot because I have sensitive skin. It responds better to natural products; oils and butters instead of lotions. When I do use lotions I always pick up one that is water based and for sensitive skin. If you have sensitive skin I recommend water based products. I am not an expert but doing this has helped improve my skin. In the hotter months I add a butter on top of the lotion. However, our focus is winter so lets talk about the DIY oil.
Ingredients Include:
A microwave safe bowl
A Spoon
2 Tbs Avacado Oil
1 Tbs Coconut Oil,
3 drops Helichrysum Oil. For: scars, stretch marks, acne, varicose veins, tissue repair.
2 drops Frankincense Oil. For: skin conditions, scars, relaxation, depression, anxiety, thyroid issues, trauma.
2 drops Lavender Oil. For: muscle tension, headaches, relaxing, reducing stress, and promoting sleep.
Optional: 2 drops Jasmine Oil and 2 drops Geranium Oil. For fragrance, calming, and romance
Add all ingredients to the microwave safe bowl and heat it up for about 20-30 seconds (or until the coconut oil had liquefied). Then let it cool until it is comfortable to touch.
This oil is great for the skin and can double as a relaxing massage oil when you add in the optional ingredients. This works best for my skin needs and it is super relaxing. I use it at night after my shower (first I add a lotion/butter). I also like using the oil at night because as we rest our body repairs and I like to think I'm giving a little assistance. Tip: You can also switch out the essential oils to fit your own skin needs.
Number 3: Wrap It Up!
This tip is mostly for my curly girls. I can only give personal tips on curly hair because that's what I'm working with. In the winter, we tend to have a lot more elements to deal with: the heater is blowing more often, we tend to wear more hats, dehydration and dry air outside. So we need to protect our hair a little more. Because I wear more hats and wraps in the winter, I'm able to deep condition more. In the winter I deep condition more frequently because my hair desperately needs it. To be honest on the days I run errands I will add my deep conditioner, put on a shower cap, then put on a scully or head wrap and go about my day. I get to add in an extra deep conditioning session without having to sit in the house all day doing my hair like a regular wash day. If I'm home for the day, just relaxing; I keep the bonnet on. I don't want the heater drying out my hair and I don't want my hair rubbing on the couch.
I hope that my winter tips have helped or have given you some ideas. Again I state that I am not a beauty professional. I'm just sharing what changes I make in the winter that helps my skin and hair.
how to
Most people just call me Mo. Let's talk Events, Makeup, Hair, What to Wear and what Fun activities to do there.
Receive stories by Gabriella Monique in

your feed