10 Beauty Tricks to Hide a Hangover
Had the craziest time ever last night, but dreading the morning after? Try out any of these effective beauty tricks to hide a hangover.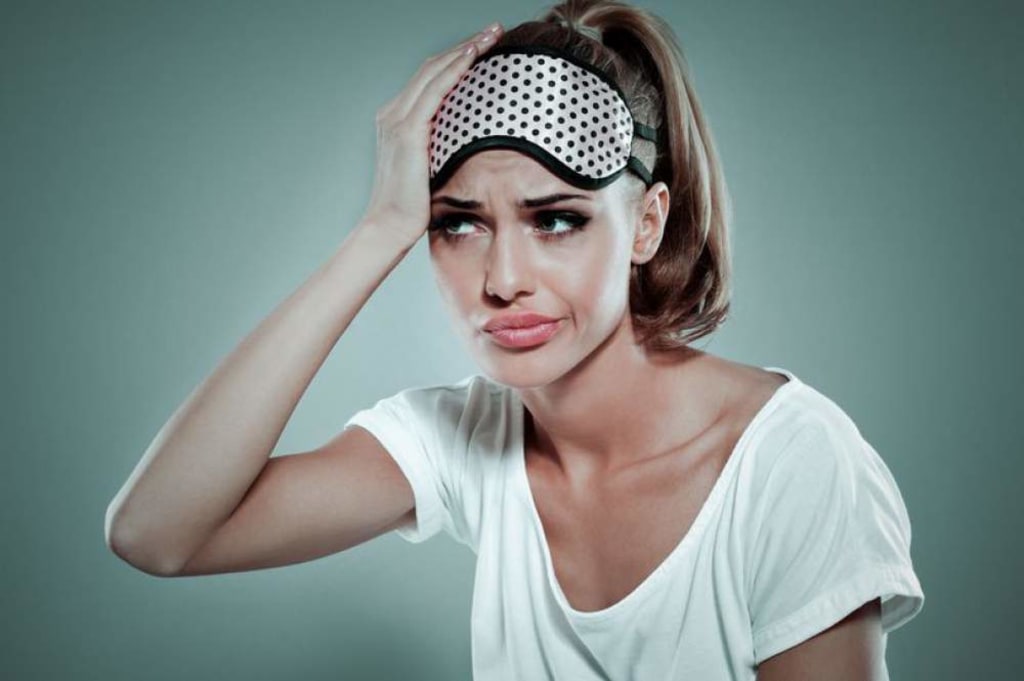 You're out with your friends and you're having a fuckin' blast. You're two drinks in and your friends start yelling, "Shots!" One, two, three shots in, and you feel like you're on cloud 9. You're dancing, guys are trying to dance with you but you push them away because it's fuckin' girls night tonight. Soon you're watching your friend vomit out of the car then you yourself... and all you're thinking about is tomorrow morning. You know exactly that tomorrow morning is going to be absolute hell.
And it is. You hear the alarm clock go off and the ringing feels like it's destroying your eardrums. You pop two Aspirins and you're just desperately waiting for them to kick in. But wait, your face looks like an absolute mess. At this point, you need to find ways to make yourself look like you're not dealing with the worst hangover ever. And if you're in need for advice, these are the greatest beauty tricks to hide a hangover.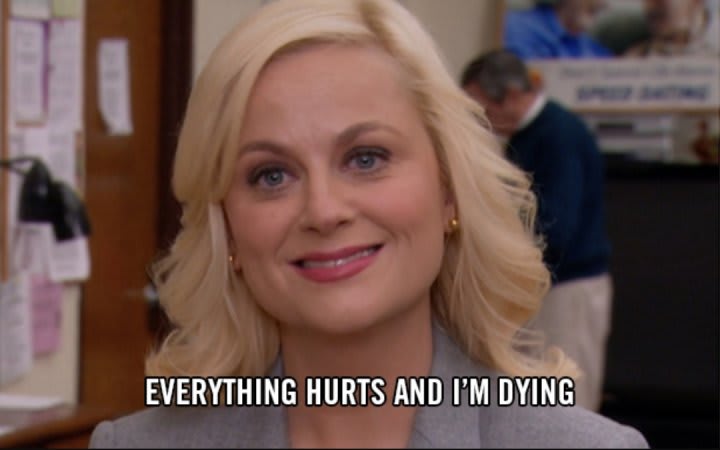 The majority of us find it to be the biggest challenge to remove our makeup when we get back home absolutely wasted. It's literally like rocket science times two, because you're trying to figure out your skincare night routine, but you're getting it out of order. In the end, you partly washed your face and barely moisturized.
But in the morning, you 100 percent have to tone your face. Toners are there to the rescue to remove any of the leftover makeup right off of your face to avoid any breakouts. And the perfect toner that works like a charm is the Rose Floral Toner by Fresh. Ideal for any type of skin, this toner hydrates your skin while removing any makeup residue off of your face in an instant. Plus, the scent smells like fresh roses!
Place cold metal spoons on your eyes.
Most of us wake up in the morning with a terrible hangover as well as very swollen eyes. From the ton of alcohol that we drank the night before and the lack of sleep, you bet your eyes are going to be swollen. Sure, eye cream is a great way to de-puff your eyes, but one of the better beauty tricks to hide a hangover is placing two metal spoons in the freezer for a couple of minutes to 30 minutes.
Once the two metal spoons have been in the freezer for a decent amount of time, place them on your eyes and leave it on your eyes until the spoons warm up and lost its coldness. The coldness from the metal spoons should instantly bring down the swelling and brighten your eyes again!
After toning your face, you have to moisturize. Among the useful beauty tricks to hide a hangover, it's pretty important to moisturize the morning after a crazy night of drinking. Since drinking alcohol can dehydrate your body along with your skin, your skin needs to be replenished with hydration again.
And what better way to do that than moisturizing with a moisturizer that's loaded with hydration? The Moisture Surge 72 Hour Auto-Replenishing Hydrator by Clinique can easily rejuvenate hydration right back into your skin. Perfect for all skin types, this product is specifically created to hydrate and soften the skin. And after a night of drinking, we certainly need our skin to feel soft, smooth, and hydrated again.
Whenever someone is dealing with the worst hangover and it's clearly showing on her face, she'll no matter what turn to concealer. Since concealer is created to conceal literally anything on your face, it's a great go-to product when you want to hide the dark circles under your eyes, the redness around your nose, etc.
And an amazing concealer that certainly gets the job done every time is the Dualist Matte and Illuminating Concealer by Wander Beauty. What makes this concealer so great is that the formula is equipped with intense full coverage on the matte stick and lightweight illuminating liquid on the other. So when you need heavy coverage anywhere, there's also the lightweight option if you don't want to wear too much makeup the morning after—and I don't blame you.
Some of our faces do get pretty swollen after a night of straight drinking. Alcohol can actually cause our faces to swell, and the swelling only goes down when time passes throughout the day. But as of now, we need to somehow cover-up the swelling, because we looked like we got into a fist fight.
Among the best beauty tricks to hide a hangover and to really hide our busted faces is by contouring. We all know how amazing contouring is and the wonders it can do for us. And contouring can definitely sculpt away our swelling faces! As for a great contour palette, BH Cosmetics' actually features all of the shades that we need. From heavy contouring to even highlighting our faces, the Studio Pro Shade and Define 10 Color Contour Palette certainly has us covered. It's created out of the smoothest and silkiest powders that blend instantly and is buildable, too, if you need more coverage.
You don't want to look dead in the morning with a hangover right? Since the color in our cheeks completely faded, we look like zombies. But what better way to bring life back into our faces than with blush? Blush is always the best product when we need to make our faces look alive and flushed. And remember to never put too much; you don't want to look like a clown.
Too Faced's Love Flush Blush is a stunning blush in both performance and packaging. It's in the form of a heart! How does anyone not like that? Anyways, this specific color, Love Hangover, couldn't be any more fitting, right? And it's the exact shade that we need to put color back onto our skin. With its buttery soft pigment, the blush bonds with the skin well and perfectly blends into the skin. Trust me, a little goes a long way with this, so you don't need to put too much.
Who ever invented color correcting is the ultimate genius. What color correcting is is that there are certain colors that can perfectly conceal any imperfections on your face. If you have dark circles under your eyes, you use the shades orange and peach to perfectly hide your dark circles. As for redness like around your nose and blemishes, green actually cancels out any form of redness. Purple is designed to brighten the skin, and the it goes on from there.
If you need really deep coverage, I highly suggest color correcting your face before using a concealer. And color correcting is easily one of the greatest beauty tricks to hide a hangover. An amazing color correcting palette is the one by Stila. Stila's Correct and Perfect All-In-One Color Correcting Palette works ideally and it's very pigmented. While all the shades are in powder form, this allows you to build up the pigment if you need more coverage. But either way, the powders themselves are pretty heavy and you just need a little to get the job done.
If you don't use dry shampoo... are you living under a rock? If you don't know what dry shampoo is and never used it, it's basically like washing your hair, but not actually. Dry shampoo comes in the form of a spray or powder and it's designed to hide the oils in your hair and even give it more volume if your hair is looking flat. And that's what our hair tends to look like the morning after a crazy night.
However, since there are so many dry shampoos out there, not all of them work perfectly. Some of them don't actually get rid of the oils or our hair is still looking flat and lifeless. But a dry shampoo that can leave your hair feeling, smelling, and looking fresh is Batiste's dry shampoo. This specific dry shampoo is one of the most popular ones on the market and you can never go wrong with it. People rave about this product and its miracles. You simply spray the dry shampoo in your hair, and make sure you get it into your roots, tousle your hair, and your hair should look its best—even for a hangover. That's why it's one of the best beauty tricks to hide a hangover.
Or simply put up your hair.
But if dry shampoo can't save you, simply put your hair up. If you've dealt with alcohol spillage in your hair, a lot of sweat, or ran in the rain while heavily intoxicated, you should just bun-up your hair. Especially if you didn't shower the night before, because... you were just too drunk.
Even if you do put up your hair in the morning, make sure you shower sometime in the day. Walking around with the alcohol smell in your hair is the last thing you need to deal with in the morning. Plus, it's simply better if you wash away last night's residue right off of your body.
Lastly, from the smartest beauty tricks to hide a hangover is throwing on mascara. I don't know about you, but my eyes tend to look the worst in the morning of a hangover. We're squinting when the sun hits our faces, they're swollen to the max, and it feels like our eyes didn't get a wink of sleep at all. But you know what can really open up our eyes? Mascara!
Not only can mascara extend the length of our lashes, but they truly open up our eyes, too. And the all-time best drugstore beauty products you can get without emptying out your wallet is Paris Telescopic by L'Oréal. I personally use this mascara and, I swear, this is my addiction. It can make every single lash on your lids extend twice its length. Not only that but darken your lashes, too, with its black pigment. Give it a try and you'll thank me later.
how to
About the author
Reading good literature plays a huge role in my life — and so does online shopping and wine.
Reader insights
Be the first to share your insights about this piece.
Add your insights