My Go–To Makeup Products
These are my holy grail products that I can't live without!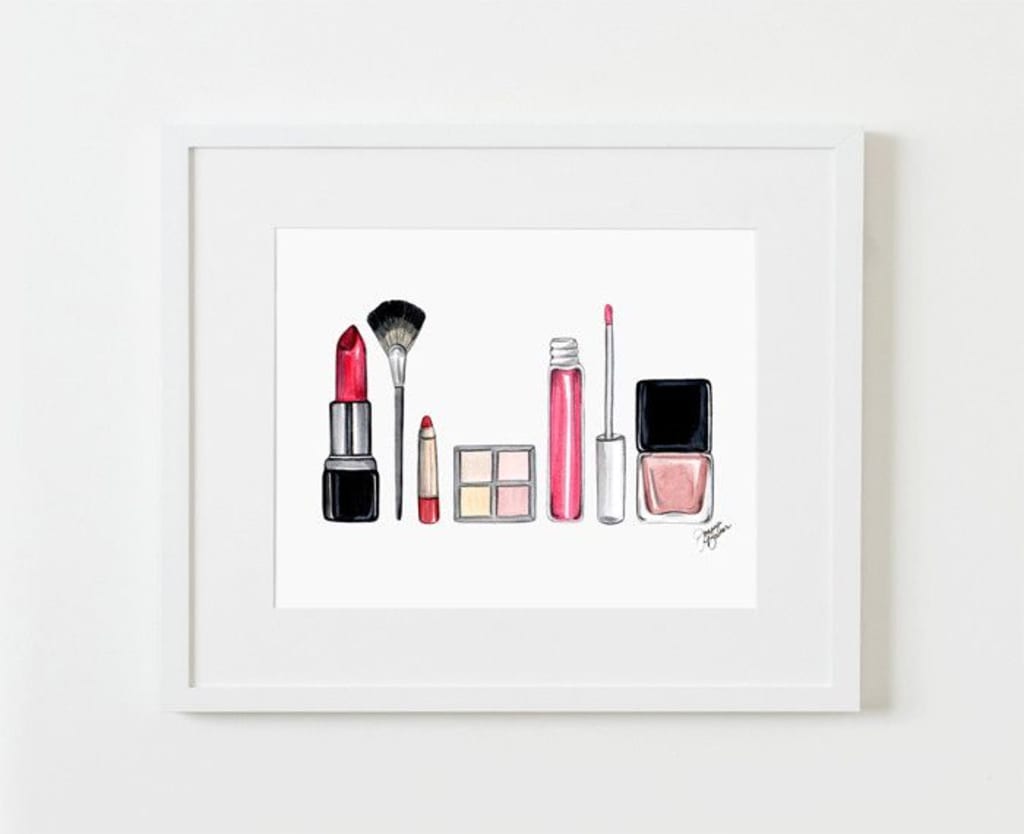 Ever since a young age, I have always loved playing around with makeup; it brought me so much happiness and joy. I then started watching Shani Grimmond and Michael Finch on YouTube around two years ago. Both of them have inspired me so much to pursue an interest in makeup and I am forever grateful for that. I highly recommend you to watch their videos! So here we go, a list of my absolute favourite/go–to makeup products.
1. Benefit POREfessional Face Primer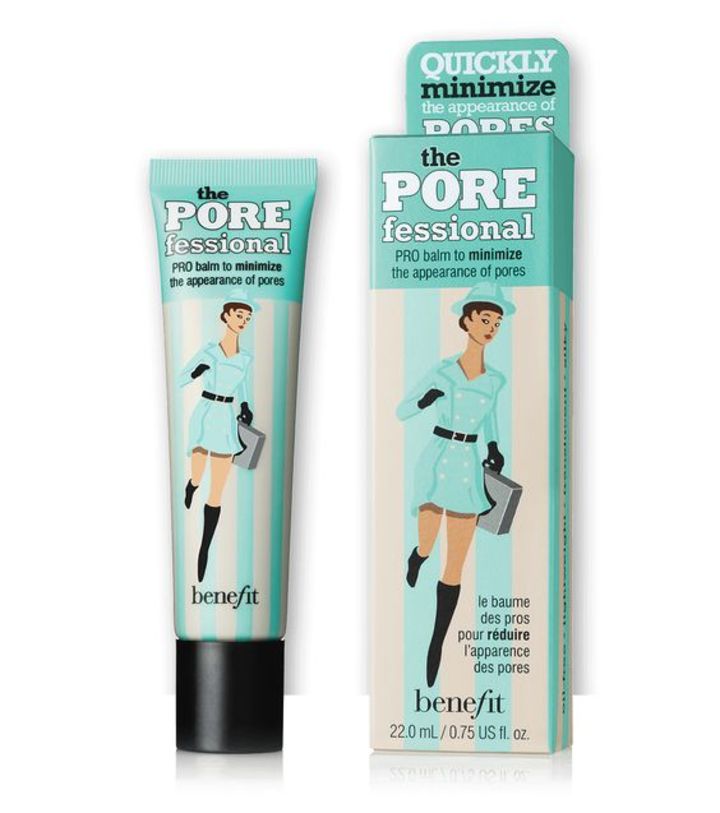 This product I can not recommend enough. It is without doubt the best primer I have ever used. I have very oily skin and this primer actually makes my skin a little bit dry, so I advise to put on a little bit of moisturiser on after applying the primer. The formula is very creamy, spreads like a dream and I have found that it actually adds a little bit of coverage, which I think is amazing. My pores are quite large and tend to stand out more on my forehead and around my nose and after applying this primer it reduces the appearance of my pores so well.
2. Huda Beauty #Fauxfilter Foundation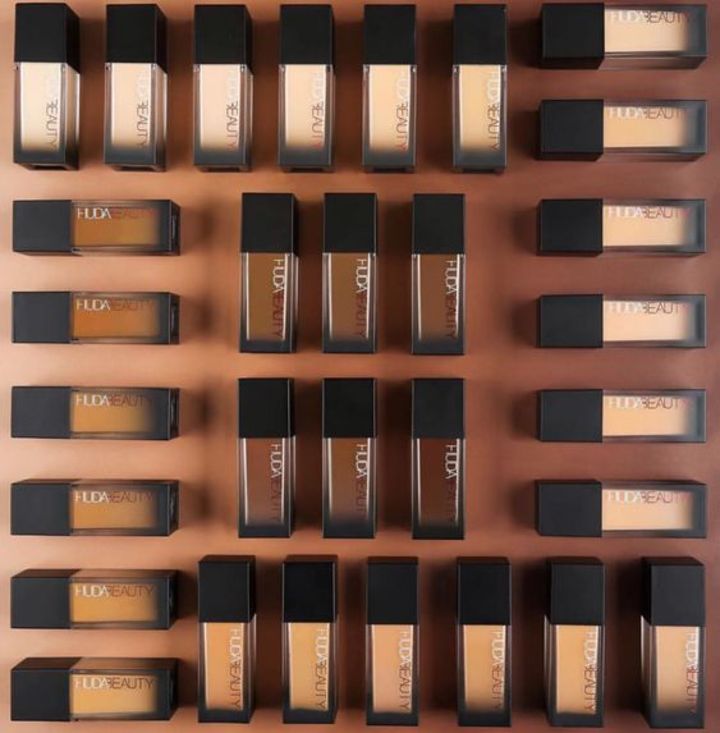 This foundation, oh my gosh, is the greatest foundation I have ever used in my life. I have oily skin and also have acne, so finding a foundation that would suit my skin best was a struggle. The Huda Beauty #Fauxfilter Foundation is SUPER high coverage and can be applied using a beauty blender or a foundation brush. A little bit goes a long way with this foundation; it makes your skin look so smooth and airbrushed. I find that it lasts a lot longer on the skin when you apply primer before hand, I recommend using the Benefit POREfessional Face Primer; for me it was a great combination.
3. Tarte Shape Tape Concealer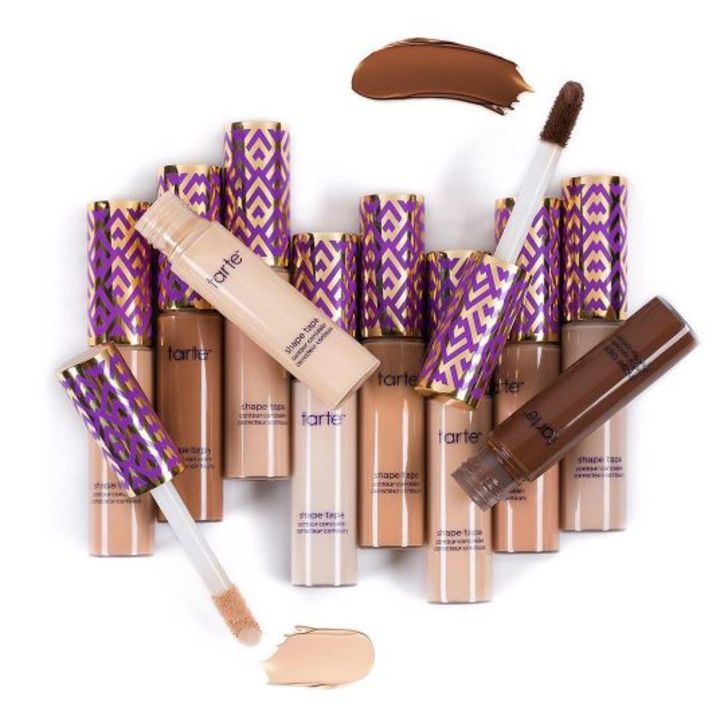 THE ONE, THE ONLY, IT'S THE TARTE SHAPE TAPE! The entire world of beauty has been raving about this incredible concealer, so I had to try it. It has a lipstick-like applicator making it very easy to apply to the face. We are talking about an extremely high coverage concealer here, so if you prefer a more natural look, I advise to stay away from this bad boy. It comes in a wide variety of shades, it is very reasonably priced which is amazing, and can be used for contouring as it is super easy to blend and is very buildable. For best results, I use a damp beauty blender to blend everything together, then I bake using a translucent powder.
4. Australis Fresh & Flawless Pressed Powder
I have very oily skin, and love the full coverage look. So I use the Australis Fresh & Flawless Powder to set my foundation and it gives me amazing results every time. It never applies patchy or chalky on my skin and to make it even more amazing, it is so affordable! It helps prevent my skin from becoming oily throughout the day and also adds more coverage after you have applied your foundation. It comes with a little makeup sponge to use for applying the powder, but instead I use a big fluffy brush; it works better for me. I have been using this product for a while now, and I can't say that I have found a better foundation powder that can top this one!
5. Ofra Rodeo Drive Highlighter
If blinding people is your thing, then this highlighter will be your best friend. Never in my whole life have I used a highlighter that is so pigmented and buttery. The Anastasia Beverly Hills A23 Illuminator Brush applies this highlighter so beautifully. For me, so many highlighters I have used in the past would bring out my pores and make them look 100x bigger than they really were, but this one doesn't and I am so incredibly happy! All of Ofra Cosmetics' highlighters are absolutely stunning but Rodeo Drive is without doubt my favourite.
6. Jeffree Star Cosmetics Celebrity Skin Liquid Lipstick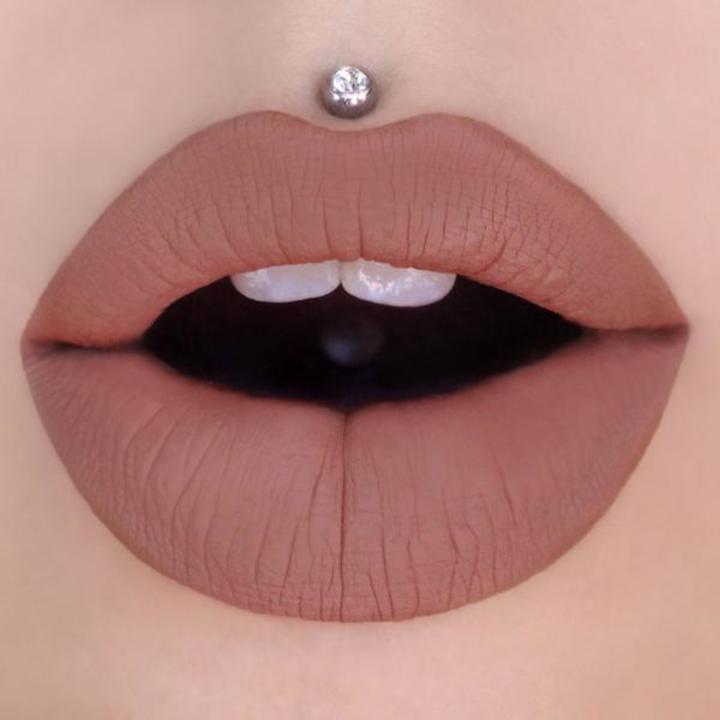 I am so in love with Jeffree Star's Liquid Lipstick in the shade Celebrity Skin. It is such a beautiful soft brown nude colour and it also has a peachy undertone which I love. It goes with almost every makeup look! The liquid lipstick applies beautifully onto the lip and does not leave streak marks. It does not feel caky on the lips so it's very comfortable to wear. Also, I will add, the packaging — oh my, it is stunning! You must check out Jeffree Star Cosmetics, he has created so many wonderful shades to match everyone's skin tone and all products are fairly affordable.
7. Benefit Hoola Bronzer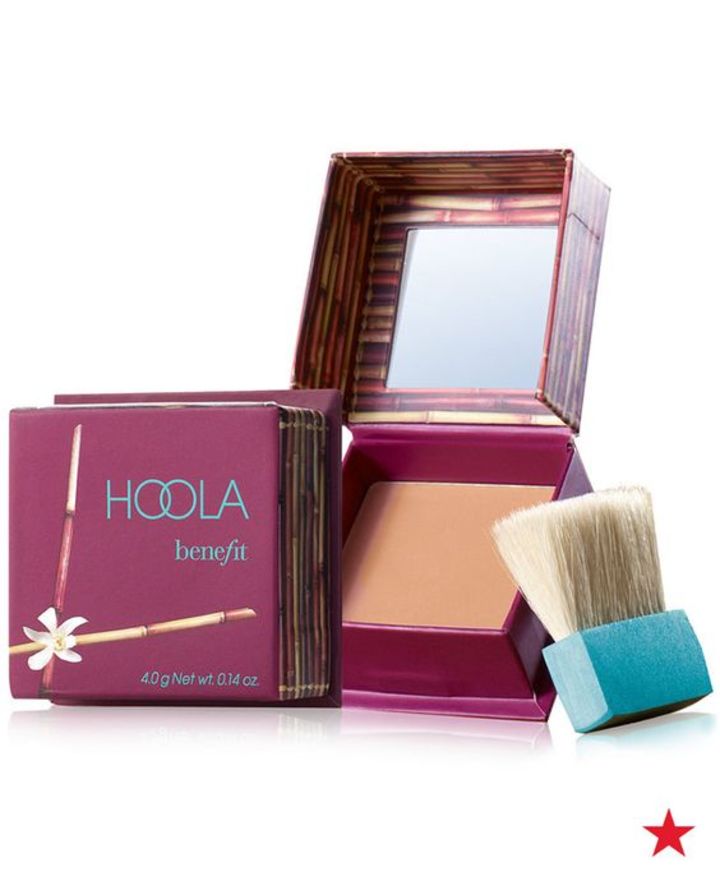 Not only does this bronzer smell amazing, it is super pigmented and can be used for a very wide variety of skin tones. It is a great buildable product and a little bit goes a long way; it does not look patchy or too orange, either. Priced at $26.00, I think it is a must–have product. It comes with a little brush that applies the product smoothly, giving you a nice clean cut bronze/ contour. It comes in a lighter shade as well if you have a lighter skin tone, which I have tried as well; it is also absolutely amazing.
8. Benefit Foolproof Brow Powder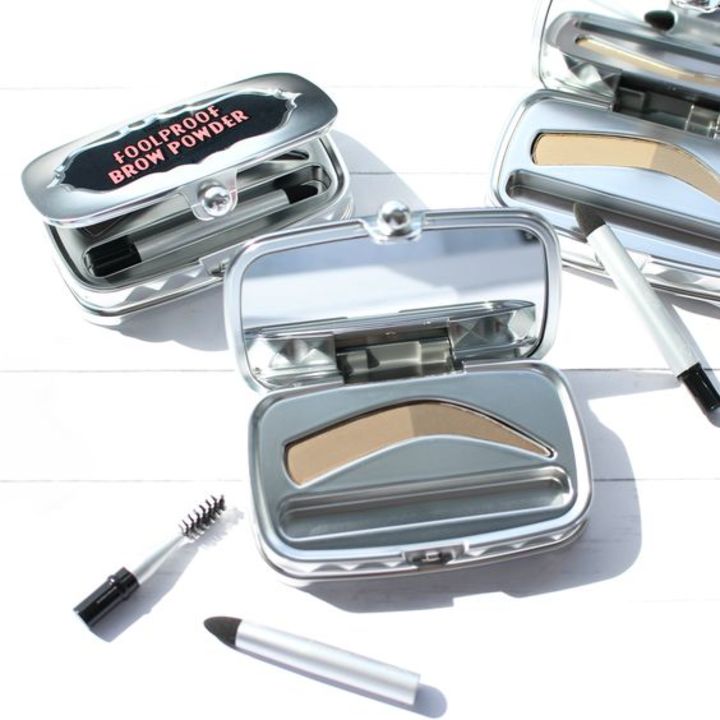 This eyebrow product is amazing, definitely one of my favourites. It is pigmented and so easy to work with; I don't use the brush that is included. I found it very hard to use. Instead I use the Morphe E29 Elite Angled Brow/ Spoolie Brush, which is so much better. The lighter-to-darker shading mimics the gradual look of natural brows, and the eyebrow-shaped pan makes it super easy to apply—no hard lines or mistakes!
9. Morphe Cosmetics Jaclyn Hill Eyeshadow Palette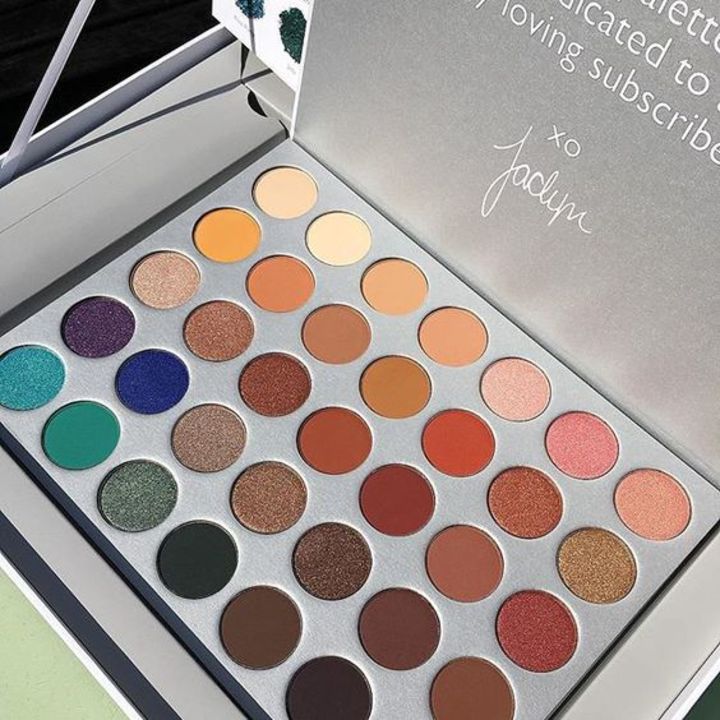 I am so in love with this makeup palette; the colour combinations are endless! Jaclyn Hill and Morphe have created a masterpiece, the shadows are buttery, pigmented, and so easy to blend, which is what anyone in makeup is looking for in an eyeshadow palette! I can't fault this palette one bit. I am absolutely obsessed with it. Not only are the shadows beautiful but so is the packaging, so sleek and classy and for the price, I just love it! Guys and gals, please buy this palette — you will not regret it.
10. Rimmel London Match Perfection Silky Loose Face Powder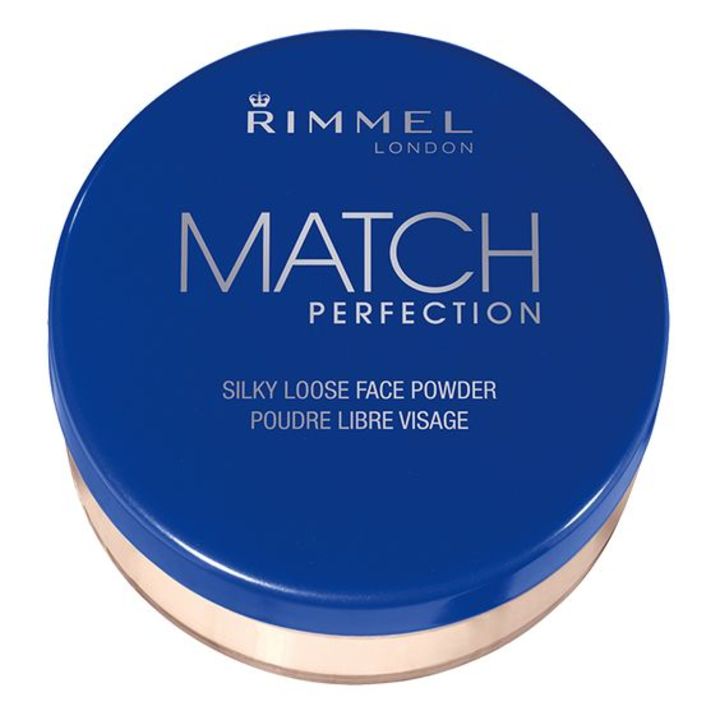 Because I have oily skin, I want a translucent powder that keeps my face matte throughout the day, the Rimmel London Match Perfection Silky Loose Face Powder does just that. Every morning after I have applied my foundation and concealer, I bake under my eyes using this translucent powder; for best results I recommend baking with a damp beauty blender. You're probably wondering, "does it have flashback?" Well, guess what, IT DOESN'T! This translucent powder does NOT have flashback, it doesn't crease underneath my eyes, and doesn't take off any foundation or concealer when applying. For an affordable product, it definitely works and I can't recommend it enough. It is my holy grail.
If you have any other beauty products you would like me to review, head over to my Instagram @carissa.williamsx and send me a message!