Why We Need Watch The Throne 2?
Jay and Ye have yet to deliver a second WTT.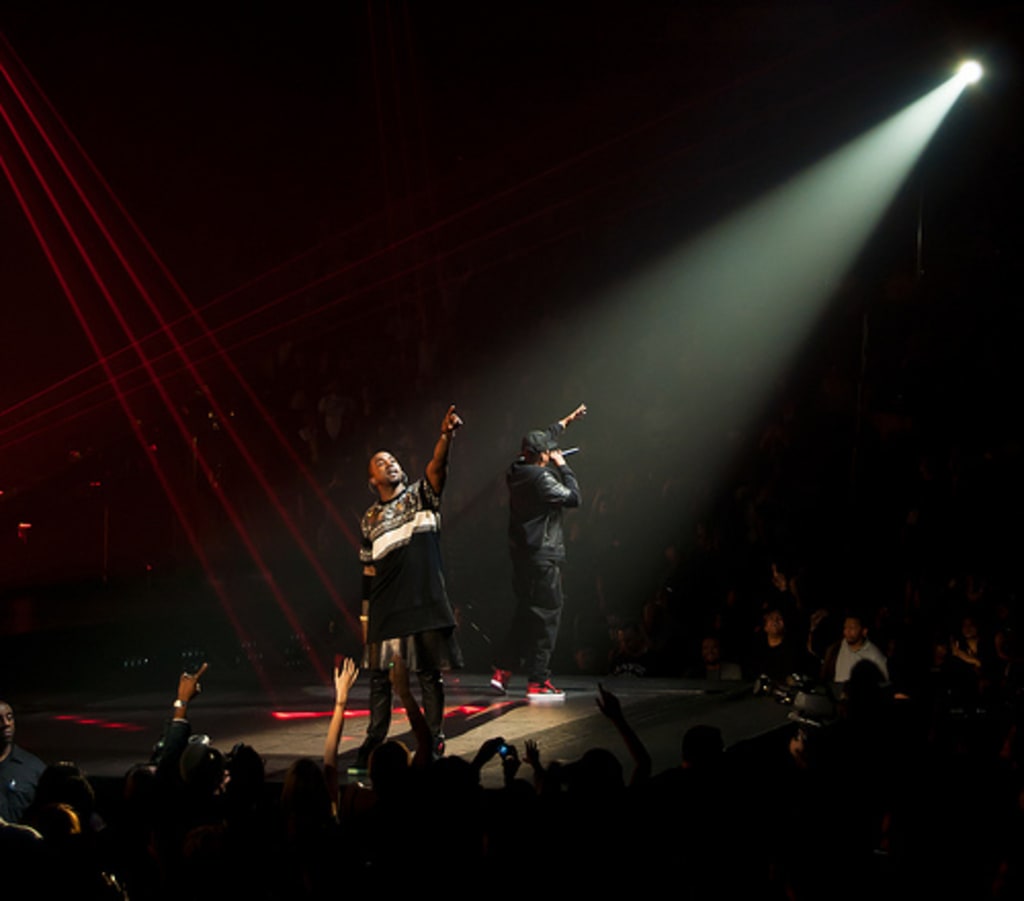 Fans of Kanye West and Jay Z have been waiting patiently for the release of Watch the Throne 2. The album was released in 2011, and critically acclaimed by many magazine publications and music lovers. Many producers who have worked on the project have hinted that it had been in production some years back.
We haven't heard anything for awhile now, and the Throne haven't been the best of friends lately. That doesn't mean we can't have fun talking about a potential legendary project.
The Production:
In 2011 Kanye, Mike Dean, and members of the G.O.O.D music in-house production team helped craft a classic. The production was an extension of Ye's work on "My Beautiful Dark Twisted Fantasy". Ye also incorporated some of the soul sampling that helped established his sound on WTT.
Kanye West is one of the greatest producers not just in the Hip Hop community, but popular music in general. He's produced songs for Madonna, Coldplay, Beyonce, and even Michael Jackson.
On the first Watch The Throne, he produced/co-produced every track on the album. Songs like 'Who Gon Stop Me', 'Gotta Have It', and 'N***as in Paris', helped WTT become a legendary project. The latter still turns up parties and the clubs today.
If Watch The Throne 2 were to drop this year, it would be interesting to see what other producers would be on it. West has added more producers in his camp including rap superstar Travi$ Scott, who has a huge influence on Ye's recent work.
The Life of Pablo featured four song credits for trap super producer Metro Boomin. Metro is currently Future's right hand man for chart topping hits. With West's genius in selecting talented collaborators, this project could have an interesting backdrop.
Themes:
Watch the Throne was an album that promoted African American success in American. Jay Z provided fans with some of his most personal verses ever.
The themes on the first Watch the Throne album are very relevant in today's social climate. The album talked about wealth, race, and Black nationalism. Kanye even gets emotional on "Murder to Excellence" and talks about the rising murder rate in Chicago.
The Throne had a song titled "New Day" where they dedicated a song to their unborn children. Both Ye and Jay have since had children since WTT. So to think about what Kanye and Jay will talk about on WTT2 would be very interesting. Will they continue to push the boundaries? Or will they scale back a little bit and just try to sale albums?
Jay Z has always been an artist to focus on pleasing his fans with his lyrical ability. Kanye has been on the more staying relevant by making pop anthems. The themes shouldn't take a big detour from what was said on WTT.
Trends:
Great albums have great playback value and usually are judged on their staying power. As one of the inventors of hashtag rap, Kanye uses rap lines that can be transitioned onto social media.
The first Watch the Throne album made a couple of social trends. The word 'Cray' and phrase "The doctor said I'm the illest, cause i'm suffering from realness" were big moments on the album. The world tour which saw Kanye wearing this. Kanye would use this album to create a new moment in hip hop. On WTT, he created the wave towards militant rapping. A concept used for his "To Pimp a Butterfly" On a few songs on WTT, Kanye begins to talk about the struggle of being a black man trying to find financial success in America.
Another tour:
Kanye improved the quality, and look of hip hop concerts into must see events. One of Ye's many gifts was the ability to record albums and take the album visual into a full on tour visual.
Many tour-goers and critics said that the Watch the Throne tour was the best hip hop tour they've ever seen. It was groundbreaking and there weren't any hip hop tours like it in history. From the lights, the pyros, the large tv screens and of course the attire Kanye and Jay Z had on the stage.
The Watch the Throne tour was a huge financial success. Until recently it was the highest grossing hip hop tour in history. It lost it's spot to Drake's and Future's "Summer Sixteen tour". If the The Throne were to go on tour again, it would surely retake the top touring record.
Just to see Kanye and Jay Z record again:
With the streaming wars in full swing, a lot of artist cant work with each other anymore. Tidal, Apple Music, and Spotify are changing the way we view music.
Face it Kanye West and Jay Z are rap gods. They're at top of the Throne (no pun intended). Many didn't think that the first Watch The Throne album wouldn't be released. But Ye and Hov pulled through and gave us a classic album. So why not do it again just for the fans? They aren't worried about album sales, because a second album would surely go platinum off streams alone. At this point WTT2 would serve as a treat for the fans.
It has been 6 years since the last WTT album. Who even knows if Jay and Ye are even on speaking terms. The new streaming services certainly add another element of drama for where the project would eventually end up.They should do it for the fans and released another great album.