What Is the Best Music Streaming Service in 2018?
Not sure what music streaming service to invest in? This is an up-to-date comparison of the top six platforms.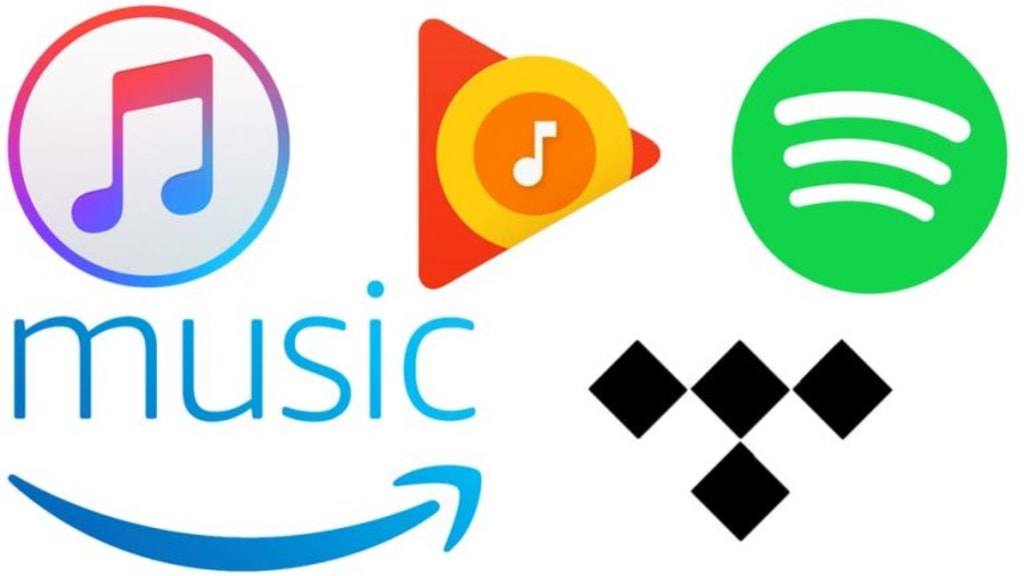 How good is music? I'll tell you how good it is: Really good. In line with food and water and sleep, music is something that every human needs. Biologically. Yes, tasty bass lines are part of our biological make up. Don't look that up.
It's only been a few years since companies like Pandora, Soundcloud and Spotify changed the music game. Suddenly, entire libraries were at our disposal. Millions of songs were literally at our finger tips. LITERALLY (ish).
Today, the art of music streaming has been worked on and shaped to best suit our music listening needs. And on-demand music streaming services have been narrowed down to a select few: Apple Music, Spotify, Google Play Music, Amazon Unlimited Music and Prime Music, Deezer, and Tidal.
So which streaming service should you rely on in 2018? We break it down.
Price
As applies to every purchasing decision, music streaming functions on a cost verse benefit process. Here is a pricing breakdown of the big six.
Apple Music: $9.99/£9.99. This has no ads and allows offline listening.
Spotify Premium: $9.99/£9.99. This has no ads and allows offline listening.
Spotify Free: It's free. Obviously. But it does have very frequent ads at the end of a song and does not allow offline listening.
Google Play Music: $9.99/£9.99. This has no ads and allows offline listening.
Amazon Prime Music: Included with Amazon Prime. This has no ads and allows offline listening.
Amazon Unlimited Music: $9.99/£9.99. This has no ads and allows offline listening.
Deezer Free: It's also free. Obviously. But it also has ads at the end of a song and does not allow offline listening.
Deezer: $9.99/£9.99. This has no ads and allows offline listening.
Tidal: $9.99/£9.99. This has no ads and allows offline listening.
As you can see, not much variation here.
Library Size
Naturally, one of the most important things to consider when choosing a music streaming service is the music. Well, it's at least in the top five.
Spotify boasts more than 30 million songs in its library, reaching 58 countries.
Deezer has 40 million songs, reaching over 180 countries. That's a lot of countries.
It's worth bearing in mind that the number of songs available in each country differs, so Deezer's library most-likely features a wider array of local music specific to all those countries.
Tidal has 25 million tunes. It's currently available for download in 31 countries. Tidal is also the only platform to really embrace music videos, featuring over 75,000.
Apple Music, like Spotify,has 30 million songs. If you love Taylor Swift, this is the platform for you, being the only one to successfully license her latest album. You should get it...swiftly. You're welcome.
Google Play Music features an impressive 35 million tracks and is available in 58 countries.
Amazon Prime Music has just over two million tracks, which really isn't much at all. It also lacks some of the biggest stars, like those dad rockers from my local pub. TRAVESTY. No, but it really does lack.
Amazon Music Unlimited redeems the Amazon name, with over 40 million tracks.
There is a fairly generic bank of music that will be available across the platforms, although some do contain very impressive exclusive libraries. For example, Tidal is owned by Jay-Z, so the service features some very cool content by some of his very cool and famous musician mates.
There is also the issue of exclusive releases, which suck. This is where some services maintain the rights to new releases, meaning you may only be able to listen to the hottest new album a few weeks late. For example, Frank Ocean's latest album, Blonde had a few weeks where it was only available on Apple Music.
Layout and Interface
Tidal and Spotify are very similar. The Amazon services actually look very similar to the Amazon Prime Video platform. Google Music is easy to navigate for Android users, set out very similarly to the Google Play Store, which is super colourful and happy.
Deezer's layout is impressive. It is bright and simple, and many would argue it's easier to navigate—or maybe even just more enjoyable to navigate than the other platforms.
Apple Music has been criticised for its very average interface. And even though it's still probably the weakest of the lot, a recent redesign has fixed a lot of old issues. Spotify and Tidal take a second to understand, but are fairly comprehendible and user-friendly.
Each service has an offline download option that acts as a fairly easy to use permanent library.
Discovery and Radio
A huge part about music streaming services is their effectiveness in recommending new music. Each platform offers this.
Deezer has a section called "Hear This," which collects artists, albums and playlists based on both what you listen to and what other people with similar music tastes listen to. It's very cool.
Spotify has the "Discover" section, which also suggests artists based on your listening habits. It also has the awesome "Discover Weekly," which is a two hour playlist curated specifically for you each week. For me? Oh, you shouldn't have.
It is also the best social media (if you want to call it that), with the main library also displaying those friends you follow and what they're listening to. If your friend's music taste doesn't suck, you can steal their songs. Or borrow. Or whatever. The point is, it's cool.
Apple Music also has a strong recommendations section, similar to Deezer and Spotify. Both Spotify, Apple Music and Tidal have a browse section that allows you to find music based on moods.
Tidal specialises more in unearthing very unknown artists, rather than personalised selections.
All platforms offer a radio option, whereby you can create playlists based on an artist or a particular song.
Spotify also has on "On Tour" section, which lets you know when artists you like are touring near you. If I may say so myself, that is, as the kids say, dope.
Conclusion
To start, you won't go wrong with any choice, some are just better than others. Tidal sells itself as having the highest audio quality (which it does), but also has a small selection of music.
The Amazon services have nothing that makes them a must-have over any other platform.
Apple Music and Spotify are similar in their selection of music and their very good discovery sections, but I would argue Spotify is far easier to use.
The free version of Spotify is the best free option on offer, and by quite a way. Still, you won't be able to get the most out of your service if you don't pay. It's as simple as that.
Deezer's main draw card is its interface, but this isn't really anything to choose a streaming service by. All are learnable fairly easily.
Ultimately, despite being slightly biased because it's the service I have the most experience with (AND LOVE), Spotify is your best, well-rounded bet. Great discovery section, easy to use interface, a good way to see what your friends are listening to, and most importantly, great music.
But as I said, you really can't go that wrong. Fortunately, it's a good time for music lovers.
product review
I like writing and other stuff and writing about that other stuff.
Receive stories by Josh Ben-Moshe in

your feed