What Happens When Two Broadway Stars Collide on a Country Tune? "You'll See"
Alexa Green and Brandon James Gwinn Release Their Emotionally-Charged Duet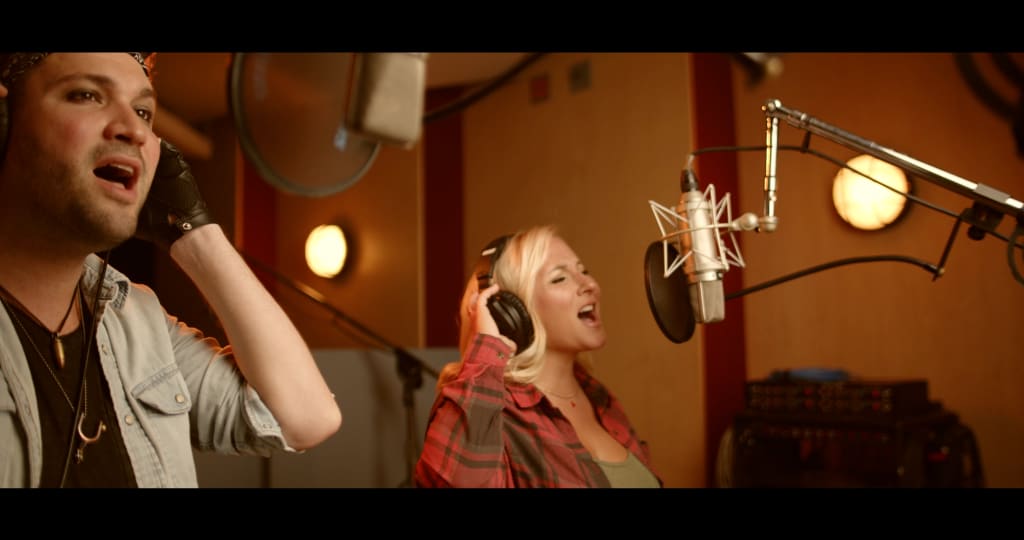 Brandon James Gwinn and Alexa Green from the "You'll See" music video
The second single from Brandon James Gwinn's BULLIT album is a duet with Alexa Green, who played Glinda the Good Witch in the Broadway production of Wicked. Written by Gwinn and co-produced with M.P. Kuo, "You'll See" is a pop country crossover track, in the vein of Shania Twain and Lady A, and follows Gwinn's previous release, "Cristal Conners."
While the track may feel like a 180 departure from the comic queerness of "Cristal Conners," the two songs are actually quite similar in their country roots and unconventional storytelling.
"I think both are indicative of the eclectic journey of the album as a whole," explains Gwinn. "Much of BULLIT is about how life and love can be beautifully chaotic, and "You'll See" acknowledges the mess. It says "I don't know what I can promise you and it might be a disaster, but I don't want to leave and neither do you, so let's figure it out." ]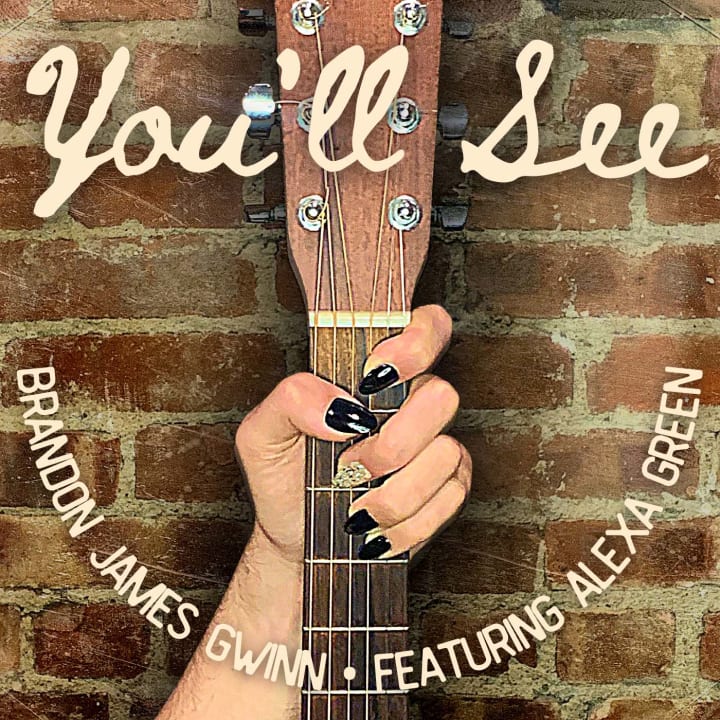 "The song is an anthem of faith," Alexa Green explains. "Its two people on the brink of deciding which path to choose. Go forward and risk it all or end things where they are and possibly never know what could have been. Everyone wants to be in love, right? The question is; is it worth the risk?"
"This song combines emotional influences from a couple of different relationships I've been in and out of over the past few years," Gwinn continues from his NYC home. He wrote "You'll See" with Alexa's voice in mind. "I just kinda naturally heard her singing it in my head, so I leaned into that and made it a duet."
Gwinn and Green met ten years ago, shortly after the latter was in Wicked. They connected on many levels, sharing a love of amazing meals, travel, taking too many selfies, and glam. They have been best friends ever since and regularly work together, with Green singing demos for Gwinn's musical works and performing in many of his readings.
They have fun, in-and-out of the studio. "Alexa has definitely almost gotten into a bar fight for me when some drunk guy was spewing homophobic garbage," laughs Gwinn, a queer man who identifies as gender fluid.
Their tomfoolery can be seen in the music video for "You'll See." Filmed by Tyler Milliron, the studio footage is legitimate B-roll. "OK, there's not always champagne in our sessions," Gwinn admits, "but there was that day, and I definitely didn't mean to spill it all over my producing partner, M.P. Kuo… or did I?"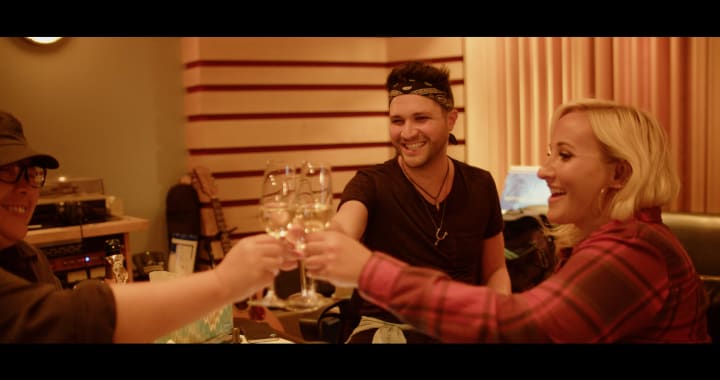 Brandon James Gwinn was raised in the suburbs of Nashville, Tennessee. After college at Middle Tennessee State University, he continued his studies at NYU, earning his MFA in musical theatre writing. He has enjoyed a prolific career in theatre, writing ten stage musicals that have had various levels of production from college to regional and even Off-Broadway. He was nominated for a Drama League Award and won the American Academy of Arts and Letters' Richard Rodgers Award for his and EllaRose Chary's musical TL;DR: Thelma Louise; Dyke Remix.
He entered the pop realm with the production of two albums for RuPaul's Drag Race All Stars winner Trixie Mattel: 2017's Two Birds and 2018's One Stone; both of which he performed on. He released his first EP, Not Too Late, in 2018 and performed the songs live as opening act of Trixie Mattel's USA tour.
Visit brandonjamesgwinn.com. Brandon James Gwinn is represented by William Morris Endeavor. Follow him on Instagram @ brandonjamesg.