What Happened to Orianthi???
She was an Aussie guitarist performing for Michael Jackson and debut her first album until what happened???
Orianthi"According to You"
Aussie guitarist and singer Orianthi started off rehearsing as a guitarist for Michael Jackson before his 2009 death and performing for Alice Cooper on tour. Her 2009 single "According to You" became the top charting single from her debut album Believe. Until what happened after her debut??? Is she still making music???
Here's what happened to Orianthi
Orianthi Penny Panagaris was born on January 22, 1985, in Adelaide, South Australia, and is of Greek descent. She began playing piano at the age of three and with the encouragement of her father, moved to acoustic guitar at the age of six. When she was eleven, she took up an electric guitar and left her school, Mercedes College, enrolling at Cabra Dominican College. She also attended St Peter's Collegiate Girls' School for a short period. At the age of 15, she turned her focus to writing songs and so began her professional career. She has been playing in bands since the age of 14 and performed in her first stage show for Steve Vai at the age of 15. Orianthi met and jammed with Carlos Santana when she was 18. He invited Orianthi to get up and jam with him at soundcheck then later asked if she would join him on stage that night to jam at his Adelaide concert, Memorial Drive on March 30, 2003.
Her Debut
Before her major label debut, Panagaris independently released her album Violet Journey in 2005, composing all the material, contributing guitar, vocals, and drums on most cuts. She produced and mixed the final product at her home studio. Carlos Santana brought Orianthi to Paul Reed Smith's attention which led to her endorsement. Orianthi relocated to Los Angeles, signed with Geffen Records in late 2006, and struck a management deal with 19 Entertainment. Orianthi has made a commercial for Panasonic, featured in the song "Now or Never" for Bratz: The Movie.
Panagris would make her appearance as a guitarist performing with country singer Grammy Winner Carrie Underwood at the 2009 Grammys.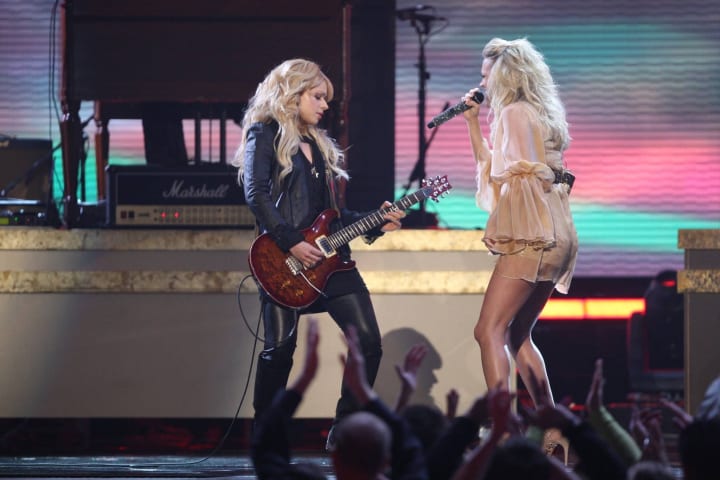 After her performance, Michael Jackson's management reached out to Orianthi for an audition for This Is It concerts. Panagaris got the gig and spent rehearsing for the King of Pop's This is It which was supposedly MJ's final concert tour. According to Orianthi, she had no idea why he picked her but he has seen her YouTube video of her playing chords of Beat it.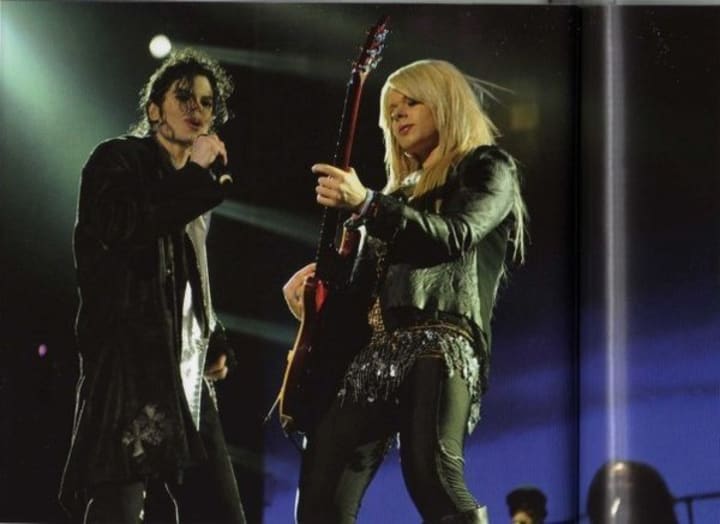 That was until Michael Jackson's 2009 untimely death. His rehearsals would be filmed at the O2 Arena and documented for Michael Jackson's This is It, a concert film documenting the rehearsals behind what could have been Michael's final concert. Panagaris also made her first appearance in the music documentary.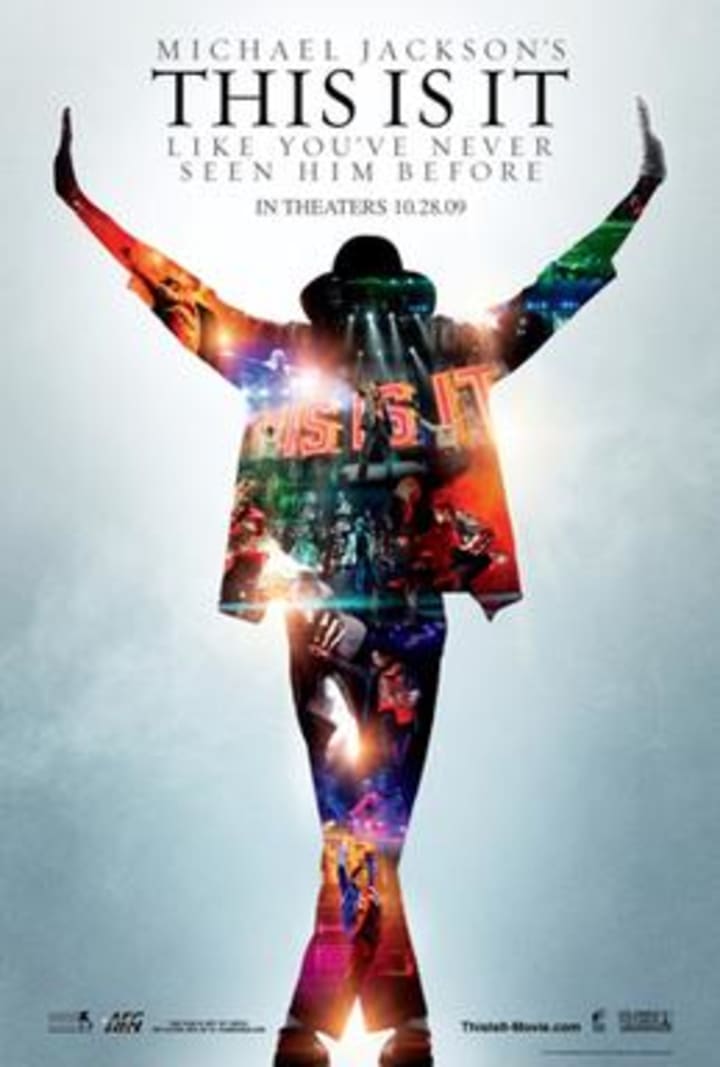 She played and sang at Jackson's memorial, globally televised live on July 7, 2009. Months later, she appeared on "We Are The World 25 for Haiti", a charity single co-written by Jackson to support the people of Haiti as the guitarist behind the single.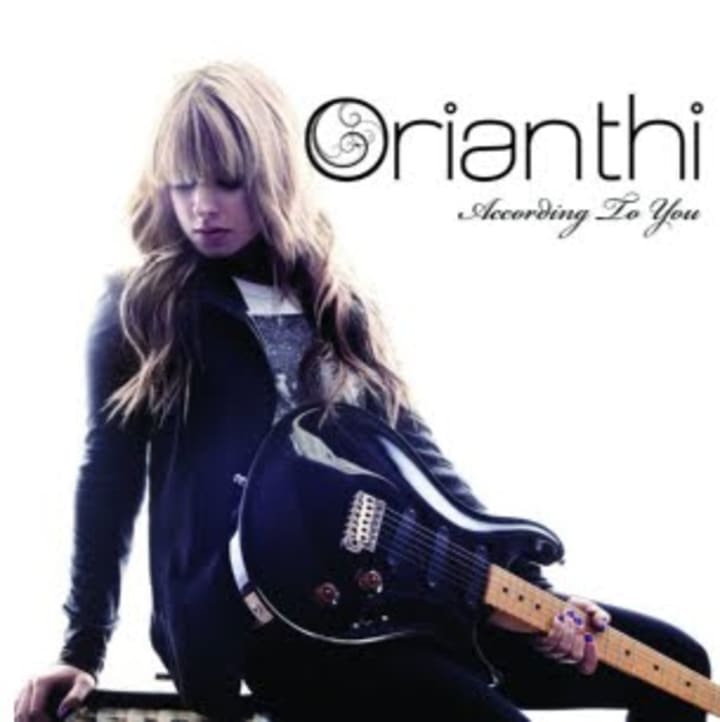 After working with Jackson, Orianthi started working on her major label debut Believe in 2007, which was released in October 2009. The album produced the worldwide hit "According to You", which was the Single of the Week on iTunes on 27 October 2009, reached number 2 on US radio airplay and charted to number eight in Australia, three in Japan, and achieved platinum status in the US and Australia.
Orianthi appeared on several late-night shows; most notably, she appeared on American Idol results show, which aired on March 26, 2010. In 2010, she toured extensively, with headlining shows in the US, Japan, Australia, and Malaysia. She also opened for other artists including John Mayer, Mika, Kid Rock, Daughtry, and over 30 dates for Adam Lambert's Glam Nation Tour with former Idol contestant Allison Iraheta. Orianthi performed at various music festivals and charity functions most notably at the Stand Up to Cancer telethon. After the release of the album, she was named one of the "12 Greatest Female Electric Guitarists" by Elle magazine.
So far, Panagris has released some music but hasn't made much airwaves as much as her debut album. She has been a touring guitarist for Alice Cooper, Chris Brown, Michael Bolton, Dave Stewart, and James Durbin. and collaborated with artists like Fefe Dobson, Allison Iraheta, A. R. Rahman, and Don Fedler. Recently, she released her fifth album, Rock Candy. On July 15, 2022, Live from Hollywood was released on CD/DVD and Blu-ray. The performance was captured on January 8, 2022 at the Bourbon Room in Hollywood.
According to You has trended and resurfaced on Tiktok still remains as Orianthi's most popular memorable song to this day.
Source
YouTube
Wikipedia
https://www.celebsagewiki.com/orianthi
https://www.ultimate-guitar.com/news/general_music_news/orianthi_speaks_on_what_michael_jackson_was_like_during_rehearsals_for_ill-fated_final_tour.html
About the Creator
Hello, My name is Gladys W. Muturi. I am an Actress, Writer, Filmmaker, Producer, and Mother of 1.
Instagram: @gladys_muturi95
Twitter: @gladys_muturi
Facebook: facebook.com/gladystheactress
YouTube channels in the works
Reader insights
Be the first to share your insights about this piece.
Add your insights