Vivian Stanshall - A Sadly Missed Ginger Genius
A Remembrance Of A Wonderfully British Eccentric Artist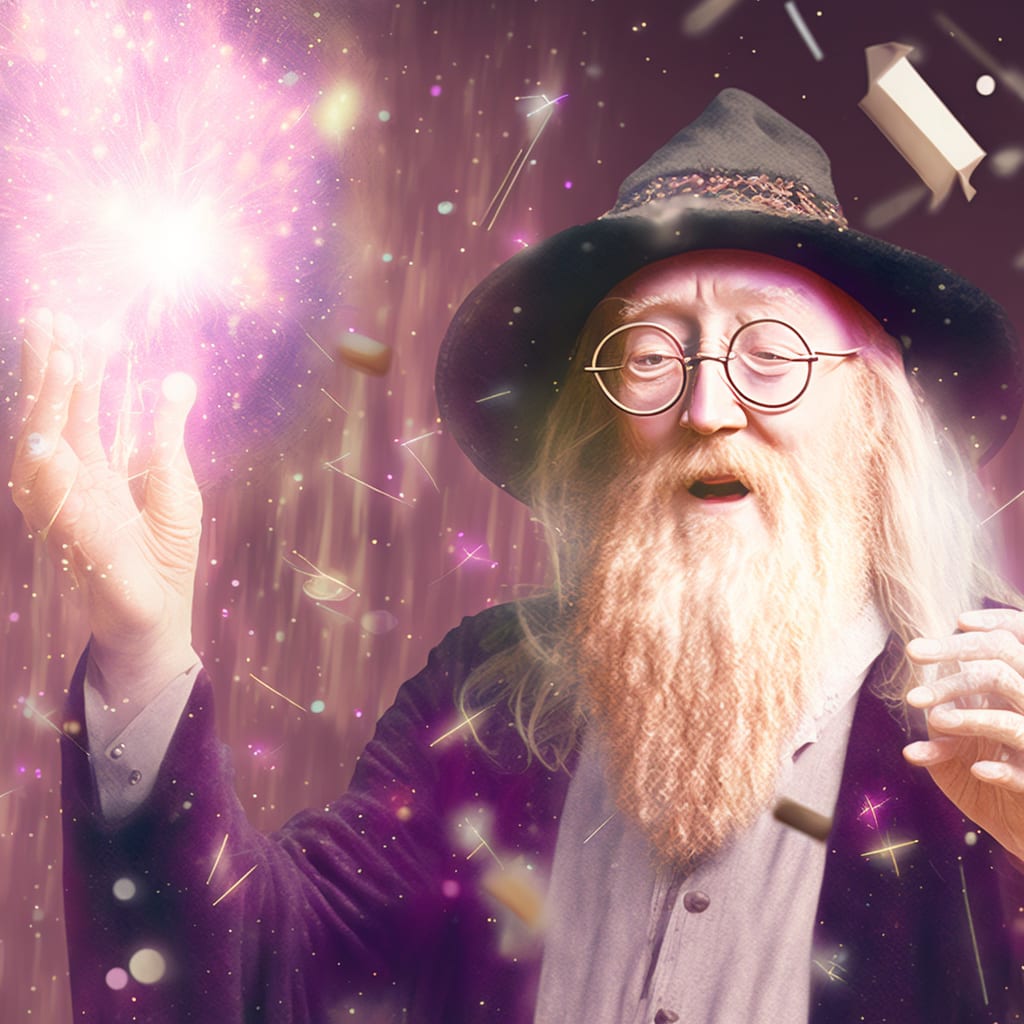 Vivian The Magician By Lee Sei-Macfhearchair
Introduction
My friend Lee from Japan used to work for me many years ago and we loved the Bonzo Dog Band, particularly Vivian Stanshall.
Lee is a photographer and actually knows what he is doing with AI Art and sent me a picture he had created of Vivian Stanshall as a wizard, which I have his permission to use for this story, which is about Vivian and a few songs for a playlist. He is a friend on Facebook so if you want to look up his work you can do.
A Little About The Wonderful Vivian Stanshall
I first came across Vivian as the lead singer of the Bonzo Dog Doo Dah Band on the program "Do Not Adjust Your Set" and children's TV precursor to Monty Python's Flying Circus. At Grammar School I was introduced to their music via the albums "Gorilla" and "The Doughnut In Granny's Greenhouse" which established them as an English equivalent of Frank Zappa's "Mothers of Invention"
They appeared in the Beatles' "Magical Mystery Tour" film, and post Bonzos Vivian was Master of Ceremonies on Mike Oldfield's "Tubular Bells" as well as various solo single projects such as "Real Leather Jacket" on the soundtrack of the "That'll Be The Day" movie.
His major legacy was "Rawlinson End" which started as a spoken word piece on the Bonzos "Keynsham" developed into extended radio sessions on the John Peel Show, then was released as an album and eventually a film starring Trevor Howard.
Vivian was found dead on the morning of 6 March 1995, after an electrical fire had broken out as he slept in his top floor flat in Muswell Hill,
There is a great biography "Ginger Geezer: The Life of Vivian Stanshall" by Chris Welch and Lucian Randall.
OK, Here Is A Playlist Of Some Of Vivian#s Most Memorable Moments.
"The Intro and The Outro" from "Gorilla"
This landed the band in court when they included the MP Quentin Hogg on Piggy Grunt. See how many people you know on this list.
"Big Shot" from "Gorilla"
A film noir monologue with a free jazz backing which is very risque and very funny. And that last line is just .... terrible.
"Death Cab For Cutie" from "Gorilla"
An Elvis impersonation which gave DCFC their name.
"Real Leather Jacket" from "That'll Be The Day"
This was a contemporary composition for a fifties rock and roll film soundtrack but features some quite clever lyrics.
11 Mustachioed Daughters from "The Doughnut In Granny's Greenhouse"
This possibly goes with Lee's story image creation, though the implied magic is possibly black.
"Canyons of Your Mind" from Tadpoles
Another Elvis impersonation focussing on parts of the body, featuring Neil Innes on the world's worst-ever guitar solo. You know you have to listen now, don't you?
"Rawlinson End" From "Keynsham"
A nine-minute monologue. Stanshall's eccentric take on the English upper classes and their families and servants. There are some incredible descriptions and observations. This was Vivan's "Downton Abbey" or "Brideshead Revisited". A few examples are below.
"Poised over her sherry like a mantis"

"There is no name for the back of the knees"

"I don't know what I want but I want it now"

"English As Tuppence"

"Corset Prisoner of The Flesh"
It developed into a Radio session, album and film and all are worth finding and enjoying.
"Sir Henry at Rawlinson End"
The first evolution from the album track. The film is below.
The plot of Sir Henry at Rawlinson End revolves around attempts to exorcise the ghost of Humbert, the brother of drunken aristocrat Sir Henry (Trevor Howard). Humbert was accidentally killed in a drunken duck-shooting incident whilst escaping trouserless from an illicit tryst. It transpires that Humbert's ghost will not rest until it is supplied with replacement trousers. Until then the ghost walks the corridors of Rawlinson End, often accompanied by that of Humbert's dog Gums which has repossessed its own body, now stuffed and mounted on a trolley.

Amongst the eccentric family members, mad friends and grudgingly loyal servants involved are the eternally knitting Aunt Florrie, the tapeworm-obsessed Mrs. E, Lady Philippa of Staines (Liz Smith), who enjoys the odd 'small' sherry and the ever-present Old Scrotum, Sir Henry's wrinkled retainer
Conclusion
This is my brief observation on the sadly missed genius of Vivian Shanshall
Reader insights
Be the first to share your insights about this piece.
Add your insights