Undecided Says "Hello"
How 5 boys are starting to change the music scene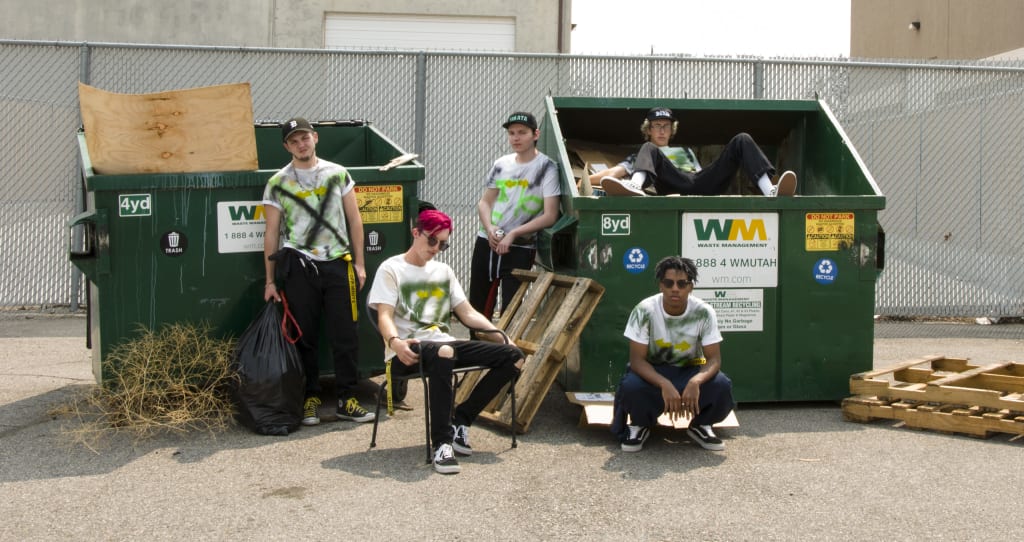 Photo from Ethan, a member of Undecided Music
I've known Undecided for quite some time. Their name is easy to remember and they've got an active channel and Instagram account. Sometimes, when I'd see them in my feed, I'd like their posts, watch some videos of theirs, and then proceed to play their music on repeat.
They're cool. Their music is different, that I am sure of. However, I can't pinpoint what it was that just made them stand out from anything else I've heard before.
Until one night in July when I saw them post about their new song, entitled "Hello." We have a lot of songs with that title, mostly about love. It's available on every music platform, which I love because I'm a Spotify girl who rarely ventures out of that. Anyways, I gave it a listen and wow did it blew my mind.
So I decided to contact the account handler and tell them I want to write about them. They responded quickly and with a few messages, I was able to see them clearly. This is what I wanted to know the moment I started to listen to them. Something I believe you should know too.
Undecided isn't your average music group. I think Undecided's words are more appropriate than mine at this point.
"Undecided is a group of 5 guys from Salt Lake City, Utah. We all love to create whether that's photography, film, video editing or music. We work really hard to create and produce everything independently. Each song and video we put out, we do by ourselves and it gives us a lot of freedom to be creative and try new things."
As someone who has seen their MV's, EP cover, and heard their songs, I can say that they excel at it. I also admire how they navigate the industry independently, knowing that being under a massive production company will basically kill all of what they have to offer.
They've got variety, I must say. Variety is also what inspires them for their music. Five people actively participating in the process of creating something which shows diversity. Undecided continue their dialogue, sharing the sources of inspiration from rap music both from the East and West Coast, Southern-style rap, their love for Rock, Jazz and a whole lot more. This massive creative pool offers a distinctive sound. They told me that they are still building on that with every song they make.
"We are on the search for something more," Undecided continues. "We want to achieve our goals and reach out to the world. We want to surpass our limits and expectations. Maximize our potential with our talents. By doing that, we want to show that anybody can do what they want even if people hate them for it. Undecided wasn't started for the possible fame or fortune but for the opportunity to meet people and spread love and positivity."
That is a positive and realistic sentiment which increased my admiration tenfold. Music may be saturated by a style similar to theirs but that's all there is. Similarities. They are on a league of their own, even if they don't know it yet.
My interviewee, Ethan, then talked about my new favorite song entitled Hello, which is their newest single from an upcoming project, SALT EP. "I started producing the instrumental back in January and I only had the drums and chords," he started. "Then I made the guitar riff that's in the chorus a while later, and sent the beat out to the group. Jason came up with his verse and I played off of it and wrote the first verse in the same style." He then continues, "We decided that the song was going to be about seeing and meeting a girl for the first time. We tried to capture the emotion of crushing on someone and the anxiety along with it. The song is a love song in a way but more focused on the early infatuation stages of a relationship."
That it did, and I'm still playing it on repeat. Who hasn't been there? Undecided's relatability along with their creativity is something that I appreciate. As much as I'd love to keep their music as a secret, I am confident that they could stand the pressure of popularity. They're not the type to just change music for people's tastes. They create, their decisions not created for them. In other words, they are solid, and they'd take matters of change into their own hands. So I won't be worrying if their rap turns into another genre due to pressure. They're diverse, it's expected that they do. Undecided is different, in a good way.
Remarkable, diverse, and their directions in music remain solid, that is Undecided for you.