Tyler, the Creator - 'IGOR': Worst to Best
Tyler's new album from worst to best.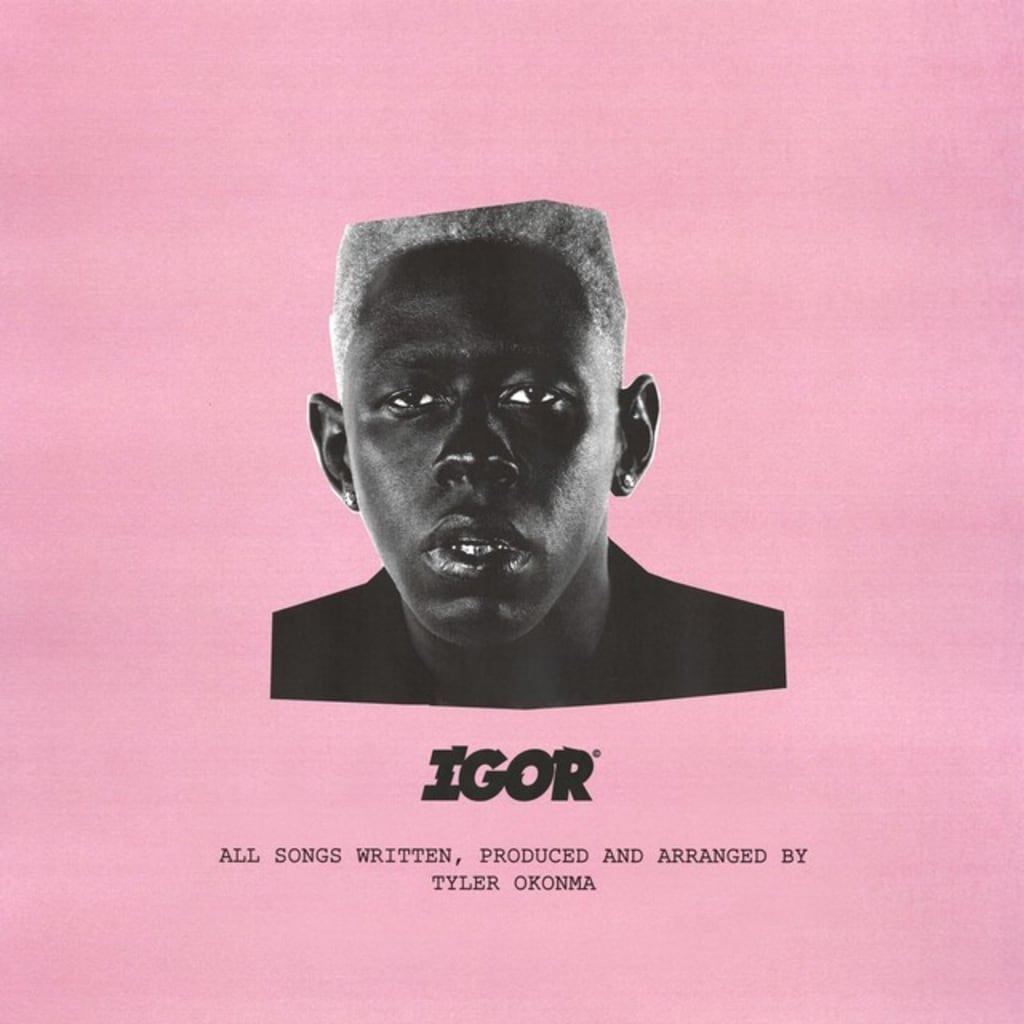 Before we get to it this is obviously just some random dude off the internet's opinion. It's a good one, but it ain't the one. It's also not that serious, chill out, live a little.
12. "EXACTLY WHAT YOU RUN FROM YOU END UP CHASING"
Nothing against this, but if I put a 14 second voice clip above full fledged songs that would probably be offensive to the songs.
11. "PUPPET"
I personally don't find this song to be particularly interesting. I wouldn't say it was bad but for whatever reason it fails to capture my attention.
10. "ARE WE STILL FRIENDS?"
"ARE WE STILL FRIENDS?" starts out a bit on the weaker side, in my opinion but it builds something lovely. There's a great moment after a lull in the song where everything comes back into play louder than before. The song manages to stay fairly fresh throughout despite its slower pace and simple lyrics.
9. "BOY IS A GUN"
Easily the most interesting instrumentation and vocal layering so far. Along with better lyrics than the previous songs this one is just all round an improvement.
"You invited me to breakfast, Why the fuck your ex here?"
It also ends just right as I start to lose interest so that's something.
8. "RUNNING OUT OF TIME"
"RUNNING OUT OF TIME" feels like a chill journey where time doesn't matter which you might call ironic but I won't lead you into it.
7. "GONE, GONE / THANK YOU"
This song feels like Chiddy Bang went to a surrealist church to find themselves but ended up finding IGOR. Not only that but I'm pretty sure there's a three part story structure to it, and I'm about flipping your song up as we go along.
6. "I THINK"
I don't know what my reasoning is for this but this is where I've put it.
5. "I DON'T LOVE YOU ANYMORE"
Every single "I don't love you anymore" line in this is a piece of gold. The whole thing sounds beautiful.
"Like, bitch, I know my shit is bumping, it's eczema"
I feel this on a level you don't.
4. "IGOR'S THEME"
Alright we're in it. My favourites of the album. The whole thing is pretty good, but I'm about these on a different tier.
If the opener doesn't tell you a story is about to land I don't know what will.
"He's coming."
3. "EARFQUAKE"
The only problem with this song is the spelling. But who cares about spelling. Does it even matter? What is language you still know what I mean if I type a bunch of random shit. Not that I can because the system this site runs on starts complaining about it but whatever. I may have side tracked.
2. "WHAT'S GOOD"
"Hard to believe in God when there ain't no mirrors around"
What else do you want from me? How does the music sound? How are the lyrics? What makes it stand out? What do you think this is a real review have you read anything I've ever written? Get out of here. Also, bring me a mirror.
1. "NEW MAGIC WAND"
"Eyes are green, I eat my vegetables"
Brocolli tho init.
Thank You!
If you want to stay up to date with what I'm up to or fancy checking out my other articles you can use the links below.
They all contain the highest quality nonsense you will ever see on your whole ass entire life. Do you reckon I've reached six hundred words yet? I probably have, let's submit this.