To the Beat: November 2019
A monthly playlist curated by creators, for creators.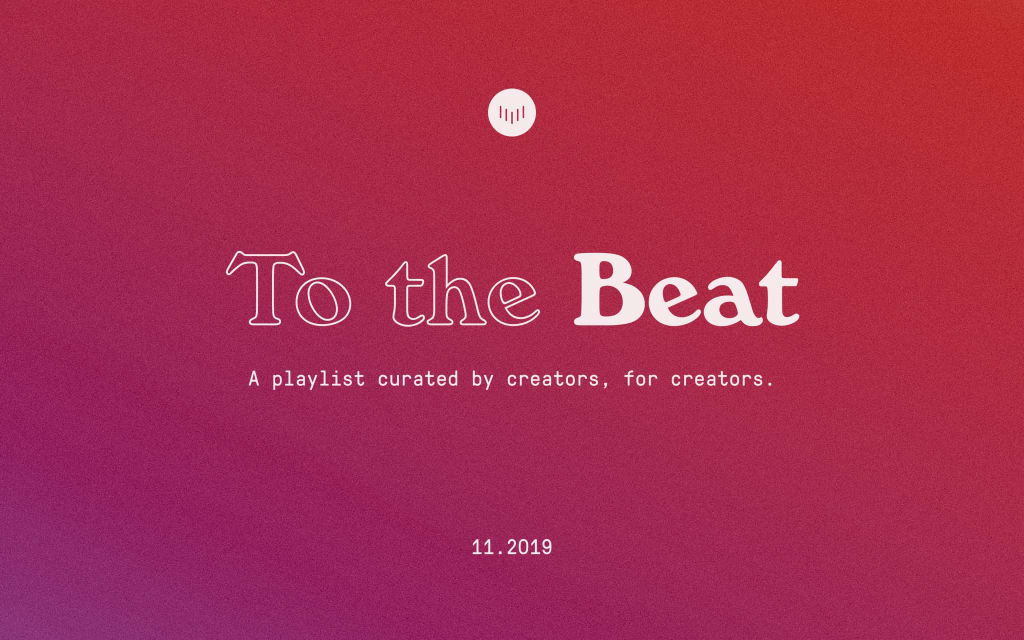 We're back! Here's a brand new playlist featuring the songs and artists you loved in November. We've got a bit of everything in this edition of To the Beat, from lo-fi indie jams to pop hits and everything in between. This month's roundup features an impressive array of genres, artists, and styles, so thanks for sharing your unique sound with us! Give the playlist a listen before you start exclusively listening to Christmas music; we promise it's worth it! Whether you feel like jamming out to an old favorite or you're in the mood to discover something new, we've got you covered.
Here's a glimpse at November's roundup—trust us, you'll want to read until the end so you can check out the full playlist!
1. Top 10 Best Autumnal Albums by Camilla Fabbri
2. K.Fox... The Newest Addition to Your Playlist by Amanda Gabrielle
3. Tunes to Get Grooving to (Part 9) by Leigh Hooper
4. TERRA - "Create Mutate Erase" & "Close Enough" (Double Track Review) by Tom Sturtridge
Here is this month's full To the Beat playlist:
Follow us on Spotify so you don't miss any upcoming playlists, and as always, keep sharing your favorite songs, albums and artists on Beat. See you next month!