Time to Tune In: Discovering An Array of Unique Voices
Queue the Music. Hit Play. episode #11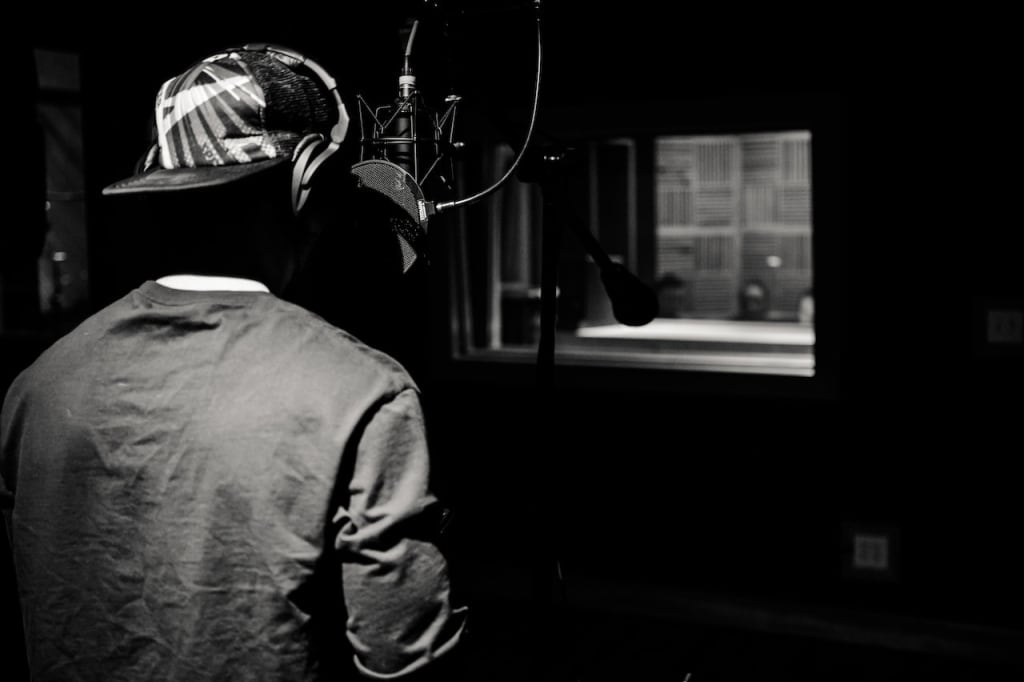 In the modern rhythm of life, music connects us all on a profound level. But have you wondered about the stories behind the melodic rhythms and soulful lyrics?
From established blues queens to emerging urban artistes, the tapestry of music is an ever-expending canvas, painted by these creative souls. This episode showcases the journey and works of distinct music identities like Andrea Soru, Garry With Two Rs, SAYANA, Loop Mysterio, Elton Hendrix Project and Matters.
Andrea Soru : Taste of Dream ft Carly Harvey
The brainchild of the versatile Italian musician Andrea Soru, Taste of Dream, is a fusion of chillout-world genres, blending sensuality and spirituality beautifully.
His latest collaboration with dCarly Harvey, known as the reigning Queen of the Blues in Washington DC, is an intoxicating mix, thrilling the audiences.
With its amalgamation of Jazz Fusion and Latin Jazz, the collaboration between Taste of Dream and Carly Harvey, in Just ay I Love Him, stands out from the crowd. It's a musical cocktail that's as rich in variety as it is in harmony – an audio embodiment of the phrase 'best of both worlds'.
Garry With Two R's : The Resilient Musical Maverick from Vegas
Garry With Two R's, the recording artist from the vibrant city of Las Vegas, embarked on his musical journey in 2005. A young lad at fifteen, the world of music provided a perfect canvas to express his creativity.
Everything seemed to be moving in fast forward for our Vegas musician until life threw him a devastating blow in 2018. He was diagnosed with cancer.
Only three months post-diagnosis, he launched a self-produced and engineered multi-genre fusion album, "U (R)."
By 2021, Garry With Two R's moved beyond traditional ways and dabbled in Twitch, streaming his creative process. He started releasing bi-weekly singles for an entire year.
His song Big Thangs Big Change is indeed a mirror reflection of his personality. Boasting of ambition, success, material wealth, and personal growth, it provides an insight into the courage he showed in his pursuit of bigger and better things. And man! Did he achieve those?
A Year of Musical Journey with SAYANA : Lucky Strikes and Love
After spending the entire last year crafting these new songs, SAYANA plans to release them one by one, every first of each month. But why this unique schedule? She believes that every song has a unique tale to tell and therefore, deserves its moment in the spotlight. Are you wondering already about how each song will unfold the story? Let's find the answer in SAYANA's perspective.
The philosophy of SAYANA's music lies in a journey through past love, present love, and self-love. Each song is like a piece of the puzzle, unveiling something new about the story. But wait, there's more! The distinctiveness doesn't end here. One of her singles, Lucky, brilliantly draws a parallel between gambling and what's often referred to as a "situationship.
Lucky is an energetic track with a lighthearted vibe, but it's not just your ordinary love song. It pulls off an intriguing comparison between the uncertainty of a "situationship" and the risk factor in gambling. The analogy used here by SAYANA is unique, bringing a fresh perspective to the table
Loop Mysterio : Unveiling a New Single called Lamar
Have you ever been transported to a whole new place through a song?
Meet Loop Mysterio, whose new single Lamar, does just that.
The smooth transition from psychedelic cumbia to lo-fi hip hop in Lamar mirrors the contrasting views when observing Lima's sea. The cumbia parts portray the sea's vibrant beauty, while the lo-fi sections capture the melancholic undertone brought about by pollution.
Expect a captivating journey of contrasting emotions seamlessly encapsulated within thoughtful beats and harmonies in Lamar.
Reflections in Melody : Elton Hendrix Project
Never Run Away isn't just another song that imagines a perfect romantic relationship. It's a reality check for all lovers, reminding them of the true essences of love - commitment, protection, patience, and forgiveness.
Are you certain you'll never flee from the one you cherished and deemed invaluable? When you select your preferred one, their worth is immeasurable.
During a particular wedding, a couple was queried whether they were willing to halt the ceremony, part ways and abolish all future interaction in exchange for a million dollars. The couple responded without hesitation with an emphatic 'no'. They were then enlightened of the fact that their relationship was their most significant possession, and it was their responsibility to safeguard it zealantly.
The couple interacted with a man who owned an antique car, a vehicle they wished to incorporate into their ceremony. However, the man could not guarantee its availability, as he was ardent in protecting it from the elements, not daring to expose it to rain. His nurturing attitude towards the car symbolizes the same level of partnership protection required in their relationship.
The song suggests, "These hard times can get me down, but you've got nothing to do with that". Don't allow the stressors of life to sabotage your most cherished possessions, and let them invade your relationship. Protecting valued relationships ensures their sustenance and longevity.
Matters, the New Face of Australian Hip Hop
With a dynamic combination of powerful lyrics and Hip Hop's razor-sharp beats, Matters delivers a refreshing and impactful message through his music.
As an artist, Matters has demonstrated that being true to oneself and one's art is a crucial part of creative success. His music, full of emotional honesty and raw talent, truly reflects his conviction. His new single "Rocket Test" underpins this belief, urging listeners to soar high even amidst doubts and fear.
*********************************************************************
Each artist carries a unique voice, infusing their experiences, creativity, and emotions into their music. Be it the upbeat rhythm of HipHop or the soulful tunes of R&B, their stories offer us an insight into their world.
So why not explore these fascinating musical journeys on Spotify today?
About the Creator
Inviting music fans to explore new music from around the world
Hip Hop Momma supports and promotes seasoned & emerging artist of all genres ...
Interested in doing an Interview? ... visit https://rb.gy/6zzu3
Reader insights
Outstanding
Excellent work. Looking forward to reading more!
Add your insights