There Was No One Like Etta James
Born with an epic voice, James fought her whole life for the recognition she finally received.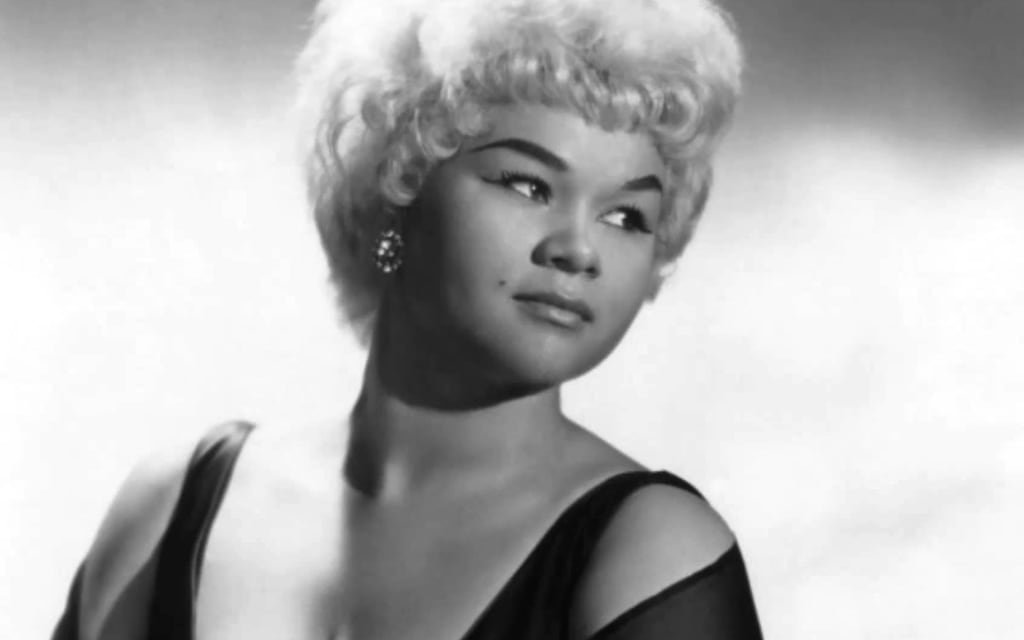 "Sometimes I feel like reaching down from the stage and grabbing people and slamming them against the wall with my voice. Ι want to make 'em wake up and listen. I love those people." – Etta James
The Angry Angel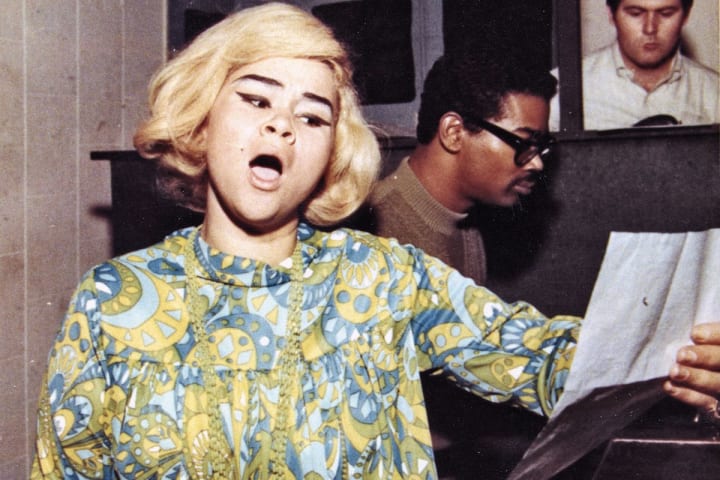 Etta James sang like a contralto-voiced angel possessed by a demon. A graduate of the church-and-street school of soul music, she had a voice that could raise the roof of a tabernacle or shatter mirrors in a house of joy. She once described the source of her vocal ferocity after a concert in New York: "When I'm onstage, I get mad. I don't even know what I'm mad about. That's where those scowls and growlings that I do come from."
James had reason to be angry. A season of fury might have been just the thing to assuage the frustration wrought by long years of limbo in her professional and personal life. Like many ladies who have sung the blues before and since, her passionate voice is a testament to her disillusionment. And like so many other black rhythm-and-blues musicians who did not cross over to the pop market in the fifties and sixties, her dependency on drugs and the influence of self-serving record-business profiteers confined her to the secondary "chitlins" circuit in the music industry.
Nevertheless, James was a survivor. She kicked her heroin habit in 1975 after many difficult years of addiction. And because she was always a "rocker," it was simply a matter of time before the right audiences began to hear her. Upon the release of her 1978 album Deep in the Night, Etta James finally made her comeback with listeners she had never reached before.
Church Child
As James used to describe it, she started her singing career as a "church child prodigy." Hollywood stars frequently joined the multitude of listeners who came to St. Paul's Baptist Church in Los Angeles to hear the five-year-old Jamesetta Hawkins (she changed her name ten years later) and the Echoes of Eden choir. However, James' grandfather – who raised her until she returned to her mother's care at age twelve – quarreled with the pastor of St. Paul's, and the whiz kid refused to sing for several years after being obliged to change churches. James stubbornly suppressed her talent until a perceptive high-school teacher prompted her to return to her natural calling. James once recalled, "Singing had been off my mind completely for a while. What I was really dreaming about was becoming a policewoman. But at the same time, I was very rebellious. I was like a juvenile delinquent, always talking tough."
James was eventually expelled from school, and she began to take seriously the street-corner doo-wop harmonizing she had previously been only casually enjoying. One night, her trio, known as the Creolettes because the other two girls were from New Orleans, auditioned for bandleader-producer-entrepreneur Johnny Otis in his hotel room. James recounted, "The first thing Johnny Otis said after we finished was 'Can you girls leave town?' The next morning, I was at the bus station with my little matchbox of clothes, and my mom didn't know a thing. She had said I wasn't the type to be a singer. But she came looking for me and joined me later when I was on tour. She carried a gun in her handbag to protect me."
Johnny Otis renamed the trio Peaches and initiated James' first recording, a song she had written in response to Hank Ballard's then-popular, "Work with Me Annie." Originally entitled "Roll with Me Henry," the song was an overnight hit, but was almost immediately retitled "Wallflower" because of the suggestiveness of the singer's invitation to "roll." In a scenario that was to be repeated again and again for other black singers, James lost her bid for the pop market when white singer Georgia Gibbs recorded a 'clean' version of her hit, changing the word "roll" to "dance."
R&B or Bust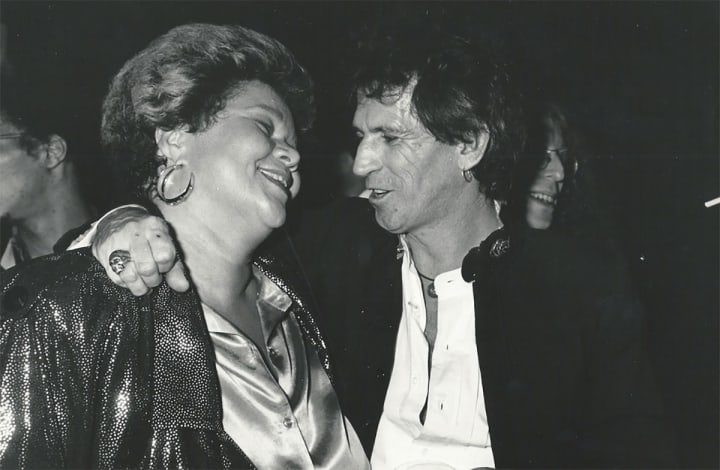 James never did make the crossover to the broad pop market that other rhythm-and-blues singers like Dinah Washington, La Vern Baker, and Little Esther Phillips occasionally traversed. She was an ample, intense, earthy belter from the 'red-hot mama' tradition that could be traced from Bessie Smith and Gertrude "Ma" Rainey to Big Maybelle and Big Mama Thornton. As producer Jerry Wexler explained it, "Her matrix was simply not pop music. It was more like honky-tonks and all-night parties. She was on a funky black label – Chess Records – and she was 'race' music to the public. There was nothing in the experience of most white listeners at that time to allow them to empathize with a black singer like Etta."
Even the blues revival initiated by British rock groups like The Animals and the Rolling Stones left many of the originators of rhythm-and-blues out in the cold. Black musicians became sources of inspiration rather than stars themselves. James enjoyed telling a story about a strange young white girl who used to hang out at her concerts. "This girl used to come to the black ballrooms and sit in the dressing rooms with all of the black people. I never learned her name. Then, one day in Los Angeles, this same chick walked in during my rehearsal. I hadn't seen her for years. One of the guys in the band said, 'Hey, that's Janis Joplin.' I didn't know Janis Joplin, because I didn't listen to white rock music. But when I heard her sing on TV later, I said, 'She's just like me. She's singing what I've been singing for eighteen years.' "
Fortunately, Janis Joplin wasn't the only rock singer aware of Etta James. James began working rock audiences, touring with Van Morrison, and appearing at the Montreux and Monterey Jazz Festivals. She saw it as a way to endure.
Of her will to survive bad luck and changing times, James mused, "What's kept me going is faith, and trying to prove something. It could be ego. But I never have an ego except when I'm onstage. I just want to prove to people I'm gonna hang in there. And I just hang right in there."
In 2012, Etta James, a member of the Grammy Hall of Fame, passed away after a battle with cancer. The singer had received over 30 awards throughout her career after making a major comeback in the 80s - the ultimate survivor whose immense talent won out in the end.