The Wondrous Voice of Sassy Vee
music for your playlist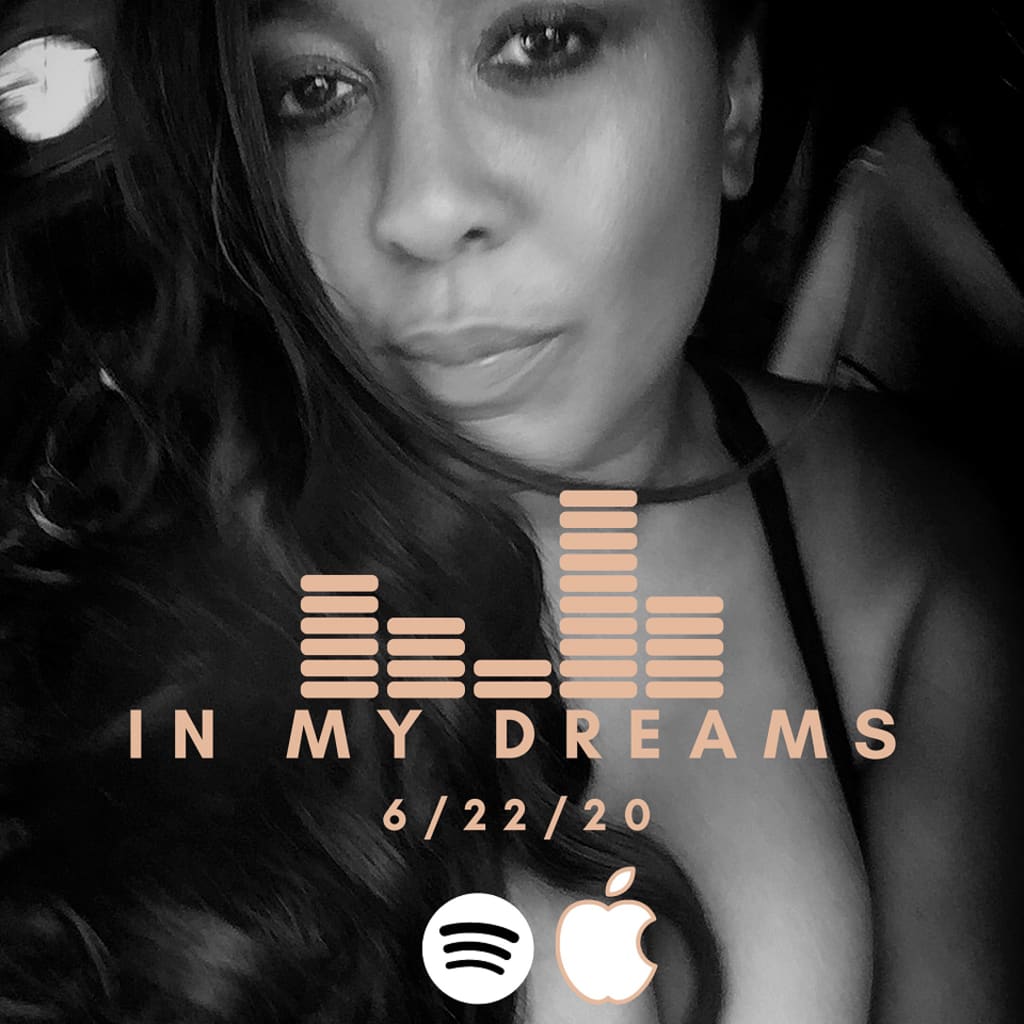 I have had the pleasure to discover, listen and promote some very talented musicians over the last several years. Sassy Vee is an extremely talented, singer-songwriter that I recently had the pleasure to introduce to my music followers.
Sassy Vee recently released In My Dreams a song about having a crush on someone for a long time and then finding out they are taken after already having feelings for them.
The song has a positive happy upbeat tone that tries to describe the feeling and thoughts a person has when they have a big crush on someone - a teacher, your boss, or someone you see at a coffee shop. Despite finding out that they are taken you still dream about one day.... if the stars align that your dream comes true.
Sassy Vee has a considerable music background with an impressive resume. You can read about it from her website. However, while I have your attention here and now, take a few minutes to get to know Sassy Vee on a more intimate level.
What is your chosen genre?
EDM/Dance
How long have you been creating music?
Since I was 16
What drew you to the music industry?
My Mom was in radio and I had a passion for songwriting.
Who are you inspired by?
My 3rd grad teacher Janet Mishler, my Mom and my brothers & sister .
Please explain your creative process.
It just comes to and sometimes at the most inappropriate times like when I'm driving or it wakes me up when I'm sleeping. I've written songs sometimes just because I can get it out of my head lol.
Is there a hidden meaning in any of your music?
Lol, Nothing hidden what you hear is what you get!
And what we hear is all good.
What is the best song you ever released and why?
Hmmm, I like for that to be up to the listening ear!
What is your favorite song(s) to perform? Or, if not performing, what song do fans seem to favor?
It seems like most fans really love All I Have To Say based on YouTube listens.... I love to sing so for me it really doesn't matter what Im singing as long as the audience is enjoying themselves .
Do you think you could get any better as an artist/band? If so, how would you achieve that?
Yes, I strongly believe in self improvement and everyday I work hard to be better by learning more and growing. I feel like your never too old to learn something. Despite the old sayings out there about dogs and tricks, lol .
Are you strictly a solo act or do you collaborate with others?
I am a solo artist but, I absolutely love to collaborate with artist from all genre's even pop country. So if your looking at this interview no matter what genre you do....don't hesitate to reach out to me because the answer is usually going to be yes with in reason of course lol.
Have you ever dealt with performance anxiety?
Yes, I have. I love being on stage its so much fun. But I get nervous just like everyone else. But once I start singing then usually I am ok.
Tell about a magical moment or positive experience that has happened during your music career.
I've had some really cool opportunities to work with and perform on stage with a variety of artists, and producers from all around the world. Even some famous ones its pretty fun!
What advice would you have for someone wanting to follow in your footsteps?
I think its important to learn as much as you can from anyone who is willing to share it. Stay humble and be willing to learn. Educate yourself on everything you can in the business because when opportunity knocks you want to be ready for it. Learn about publishing, learn what exclusive and non-exclusive means, learn about promoting yourself and distributing your music. Most importantly don't stop doing what you love but, make sure you have a way to support what you love because it can cost money for somethings you might need along the way. Stay positive.
How do you feel the Internet has impacted the music business & your music?
Wow! The internet has changed things for sure. It has presented lots of opportunities for independent artists. I feel like if the internet didn't exist it would definitely be harder to do what I do and more expensive too.
If you could go open a show for any artist who would it be?
Kaskade, Deadmau5, Boney James, John Legend , Stevie Wonder, Taylor Swift
Who would you have open for your show?
I would love to have an awesome independent artist open up for me someone super passionate about music and songwriting! I love to support other artists how ever I can!
Please discuss how you interact with and respond to fans.
I love instagram @sassyveemusic is the best way but you can also reach out to me via my Facebook fan page facebook.com/sassyveemusic
What is one message you would give to your fans?
Thank You! without fans I have no one to sing to. So I appreciate all of you who follow me,listen to my songs, and cheer for me along the way as i'm singing. My only hope is that I can keep making songs that you love!
What is your favorite/best outlet to connect with your fans Instagram, Spotify, FB, Twitter, iTunes?
100% Instagram I love it. How would you want them to follow? instagram.com/sassyveemusic
Did I forget to ask something? Something you would like to say, that I didn't address?
My future plans are to write for other artists from all genres. Songwriting.