The Rocket[TAPE] Review
(LOOK! Its, The Words) Demo Tape 2021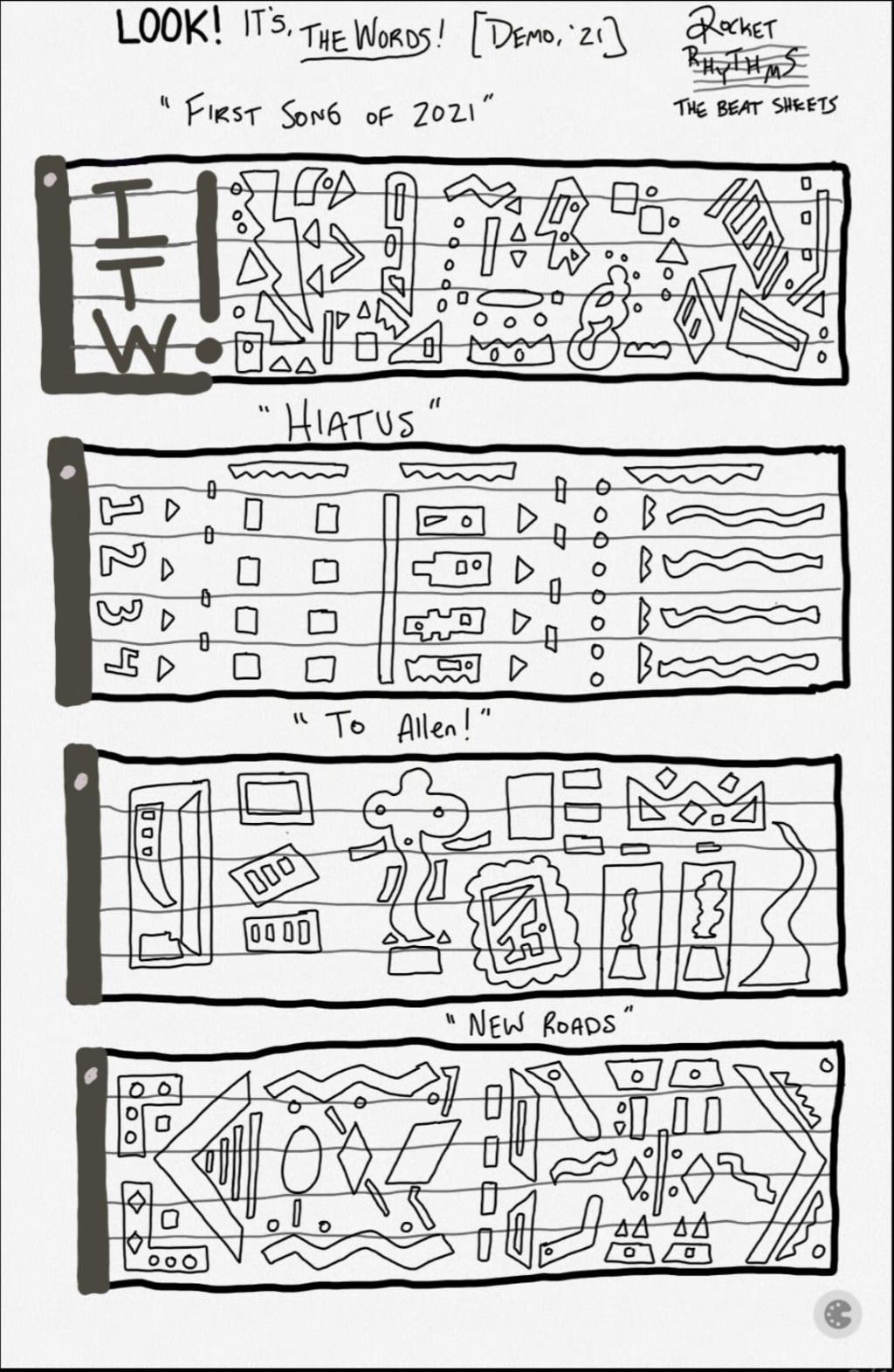 (LOOK! Its, The Words) demo tape of 2021
As an A&R for Rocketship Records, my very first tape of the New Year was something special.
Different. (In the great way)
We've heard of this band before in the past but things were never actually active upon our "RocketRadar" (where we keep strict tabs and monitoring levels of acts that resonates with our label and fellow talent) throughout the building).
From the early morning coffee session, to the stocks of the various markets doing their climbing motion of record highs, and the slight drizzle of the morning rain, today was the making for something super amazing.
LOOK! Its, The Words features the talent of Vik (drums), Harry (guitar), Mika (guitar), and Fresco (guitar) whose journey has been amazing, yet, the hurdles of the road, touring, and manager mishaps caused the band to take some time away from music and their instruments... Fortunately, they accepted the invite to be a part of this musical frontier on our Launch Pad (coming soon) to ship them out into the outer reaches of spaces' sound and success.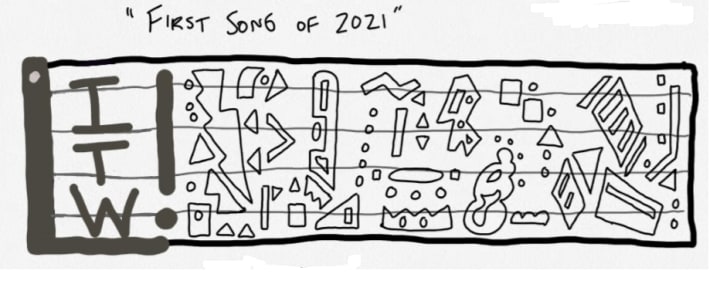 Arriving at my desk, I slip out of my shoes and buried myself into my office chair, selected disc tray [A], and pressed play on the remote of the CD tower across the room.
Track 1, the bands first song since 2019, greets me back into their "revival" energy as the unit that they were before their unfortunate situation took place. You can hear the difference from two years ago. Everything is back to their root sound. That foundation of excitement of being back inside of the studio, greeting the listener with (from my ears POV) that truly raw sensation that the words needs behind their sound.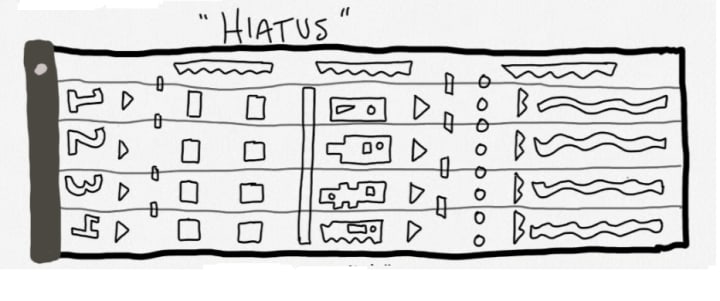 Alright, not bad. Track 1 welcomed me back into their world with that original energy of their early days passion. Fantastic. "Hiatus", track number two, hits the speakers with this high octane drummer and guitar solo, forcing my pulse to match the beat causing my palms and forehead to sweat a bit. You're thrown into their sound machine without permission, and you ride this roller coaster of delight for a total of three minutes and seventeen seconds. Once it ends, you really want to go again, experiencing the ride of sound once more. Distance from one another and their instruments really did make their heart, mind, and soul grown fonder. That deeper and stronger mind state to be back in the studio together again, you can feel it from start to end.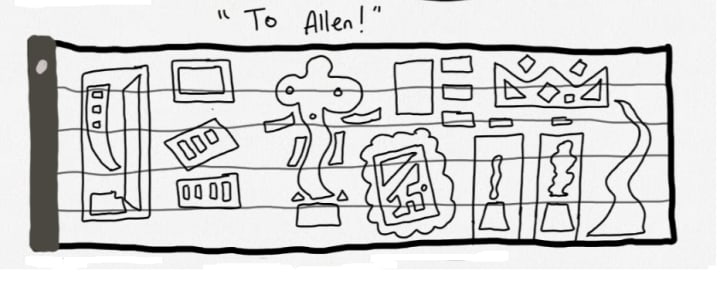 "To Allen", is a time for the band to get serious. Really. Their previous operation and studio time together is what really honed their skills in the heart of their craft. From what I have heard through our meeting exchanges, I do believe that this Allen character is responsible for saving their careers as a unit. I (legally) cannot go into further details of their story but it is a tribute sort of track and one that is the last of regret, the past, and their mishaps.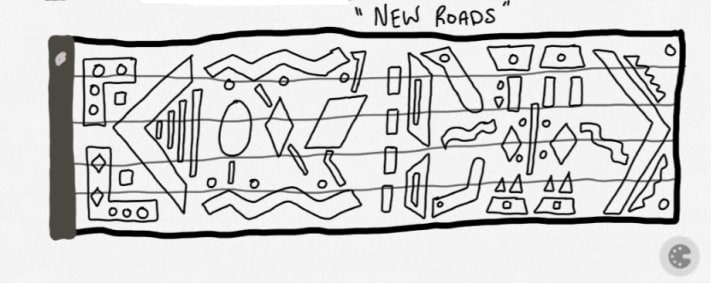 After a moment of slight chatter on the ending portion of track three, we are right back into the backseat of the bands hyper active display of energy and motivation of simply playing music again. "New Roads", it is their welcoming back as a unit song, a never looking at the past as a negative, but more so, the kick in the ass for moving in the intended motion that was initially in their windshield, without distractions causing a loss in course direction.
Nevertheless, the band is super excited to be back in the studio, that is apparent, and their music is only going to be greater than ever. With the direction and vision Rocketship Records can guide them throughout the cosmic front of activity, we're excited to see them in the future with even more music and a lot of passion to push it through.
Rocket[TAPE] Rating: 🚀🚀🚀 - It's great to have them back, working together, creating music, having a laugh and writing new material. But, it is still important to have the songs fully memorized, tied up in certain areas without a lot of error, and supplying the crew with fresh gear.
Welcome to Rocket, LOOK! Its, The Words.
-R.R.
www.rocketshiprecords.com A Forty-eighth & Fourth company, 2021.
album reviews
+Studio Estate Operator
+Writer for 48th & 4th
+COC / A&R at Rocketship Records
+Publicanarian
+Rally Driver