The Playlist of My Life
Songs I've listened to over the years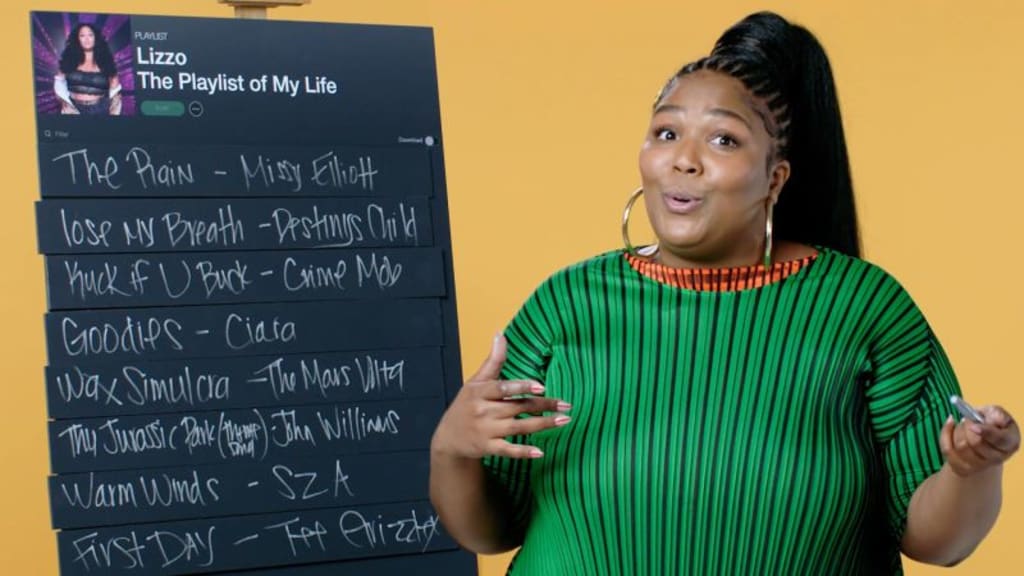 Today, music surrounds me; not only do I listen to it, but I write about it, and I hope to pursue a career in the industry. It wasn't always like this though. When I was in elementary school, all I cared about was becoming some amazing fashion designer, but now, as I look back, music was always there and inspiring me.
As I mentioned in my previous article, 'Content to Watch on Youtube If You Love Music,"I love watching Teen Vogue's "Playlist of My Life" series. I love watching the artist connect with songs they've listened to, and as I watch them list their favorite songs, I compile a list of songs I love in my head. Every time I watch one of these video,s I wish that one day I could be famous enough for Teen Vogue to ask me to do one of these, but then I realized I don't have to have one ounce of fame and I can just share it on here. Before I begin, I also encourage you to create one of your own, because its really fun, especially if you have a true passion for music. So I present to you the playlist of Dakota Thomas's life (so far). Also, this won't be long, because I am only 15.
The Early Years
When I was little, my parents were both working in the music industry, so music was always playing in my household. Before I could develop my own music taste, I listened and loved what was playing on my dad's iPod. One of the first songs that I can remember my dad playing for me was "Build Me Up Buttercup" by The Foundations. Now I didn't understand the huge impact Motown and groups like The Foundations had on the music industry, and more importantly, black culture, at the time, but to this day this is one of my favorite songs. I recommend anyone who hasn't heard of this song listen to it because it is beautiful and it inspired me to listen to more songs from that era. Along with that song, from what I can remember, the majority of what listened to as a toddler was classic R&B like Destiny Child's The Writings on The Wall. My favorite song from that album has to be the amazing "Say My Name."
Elementary years
At about second grade, I was just starting to form my own opinions about the music I like. While I could tell what songs I enjoyed and disliked, I mostly was just a follower and sung along to whatever was playing on the radio or whatever my friends were listening to. Some of my favorite artists at this time of my life were Rihanna, Beyonce, and basically any other R&B artist. When I was six, I actually was Hannah Montana for Halloween, which I sort of regret now. Some of my favorite songs from this time in my life were "American Boy" by Estelle, "Knock You Down" by Keri Hilson, and "Umbrella" by Rihanna. The song I want to highlight is "Hit Me Down Sunny" by The Tings Tings, because one day I had a headache and my dad picked me up and played this for me.
Preteens
During middle school I went through sort of a sad girl phase, so my music taste really reflects that. One of the songs I had on repeat was "Dollhouse" by Melanie Martinez. Her whole debut album Crybaby really connected with me. I was pretty much the only girl in my grade that was frequently listening to that project. Another song by Melanie that helped me a lot when I was going through it in eighth grade was "Bittersweet Tragedy." During this time, I actually started listening to rap music, and that got me out of my depressed phase, and funny story, I listened to rap music in secret because I thought I would get into trouble. I didn't start listening to traditional hip hop, and instead started listening to Rae Sremmurd, who I still listen to today. I would watch their music video for "No Flex Zone" over and over again. Although my music taste during these years was questionable, these were the years I found my love for making playlists and organizing my scattered music taste, which I have cleaned up to this day.
Honorable Mentions
These honorable mentions are songs I've loved and will probably always love. The first is the beautiful "I'll Be There" by Odessa, which I got from the TV drama series The Fosters. This song just calmed by anxiety, and two years ago, I actually used it in an anti-bullying video. I love this song because it just makes me want to get up and hug someone. My second honorable mention goes to "Family Business" by The Fugees. I'm a big fan of the group, and I still listen to their music to this day. "Family Business" is one of my favorite tracks from their album The Score. Lastly, because I'm on the subject of The Fugees, my last honorable mention is the amazing classic "Doo Wop" by Lauryn Hill. I am not kidding you, I can rap every single lyric, and if I could sing, I would totally belt out the chorus. This is one of my favorite songs ever, and I hope one day that I can create a song that is just as amazing.
In the Future
In the future, I'm looking forward to so much more amazing music from artists I love. Some of these artist are Noname, JID, Smino, and Mahalia. Of course, the list is so much longer than that. I also hope that sometime in the future, I will be creating my own music. Thank you for reading the playlist of my life, and again, I'm only 15, so I will definitely be making another one of these, and I recommend you do the same.
In Order
"Build Me Up Buttercup"
"Say My Name"
"American Boy"
"Knock You Down"
"Umbrella"
"Hit Me Down Sunny"
"Dollhouse"
"Bittersweet Tragedy"
"No Flex Zone"
"I'll Be There"
"Family Business"
"Doo Wop"
playlist
About the author
Hi I'm Dakota I love music especially hip hop and R&B. One of my favorite things to do is annotate on genius
Reader insights
Be the first to share your insights about this piece.
Add your insights