The Musical Aspirations of Leonard Damron
writing songs to reach millions of people through social media platforms, concerts, radio, and in big screen theaters throughout the world.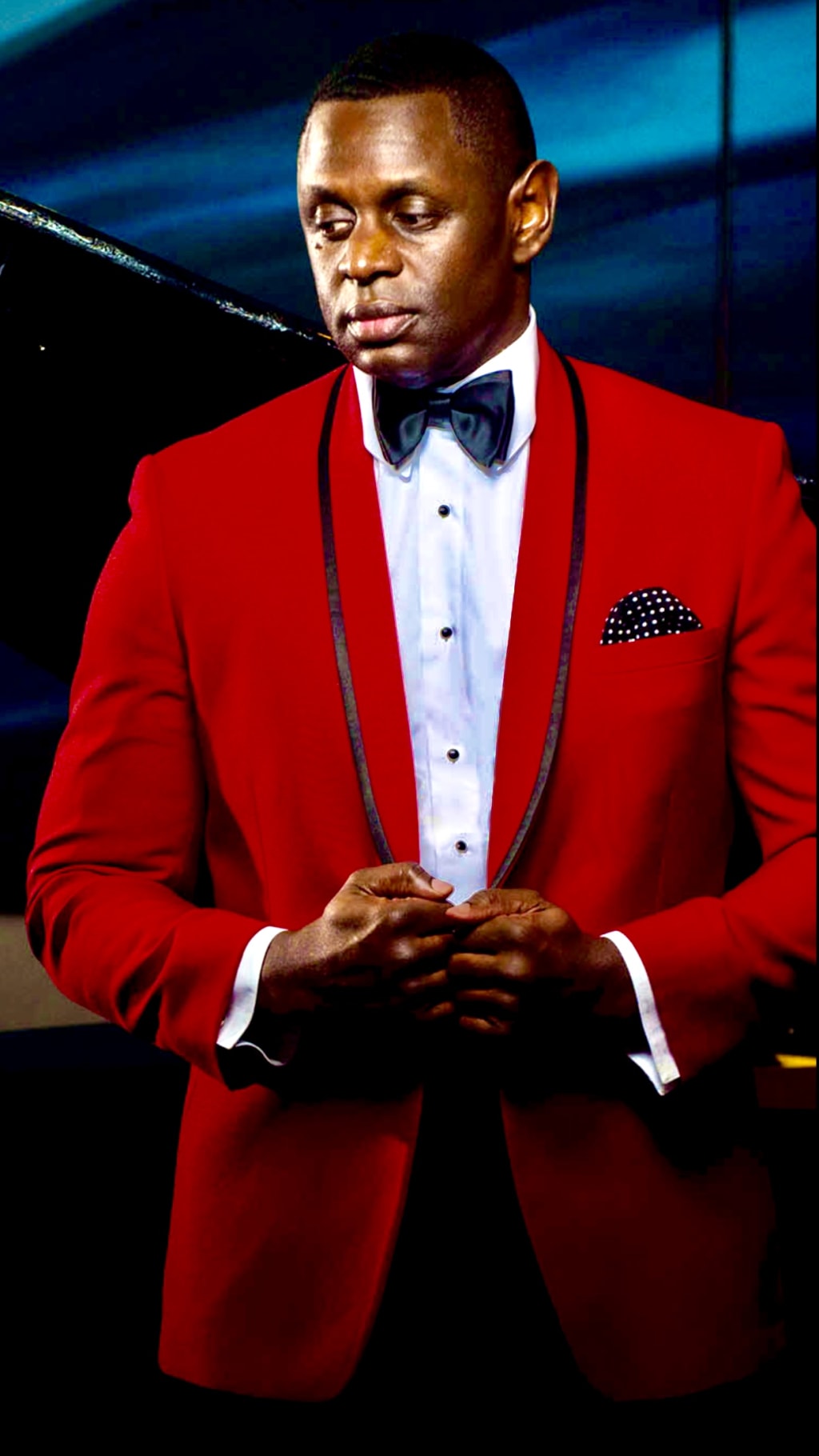 Leonard Damron aspiration is to write songs that reach millions of people through social media platforms, concerts, radio, and in big screen theaters throughout the world.

His music comes from the heart with a strong emotional feeling of spiritual truth, happy thoughts, kindness and Love.

Leonard Damron has open up for mainstream Gospel recording artist Ernest Pugh. Also stellar award-winning artist Jonathan Nelson and has done multiple Gospel Jazz Poetry Concerts throughout the Birmingham area for the last ten years.
Are you from a musical or an artistic family?
I am not from a musical or artistic family. However, my mom wrote poetry and some of sisters wrote poetry as well.
How long have you been creating music?
I have been creating music since 2010. I started out writing poetry it came so natural for me. I went from writing poetry to writing songs. Then started performing poetry in the church then in clubs and at different events.
Do you have a preferred genre?
I don't. I love Gospel, R&B Soul, instrumental and Hip-Hop\Rap. All of my music have one common element, positive, inspirational and uplifting for the world.
Do you write your own music, or do you collaborate?
I write all of my own lyrics to all of my songs. I am a songwriter.
Tell us about your sound and what sets you apart?
My music has a powerful message, educational, mentally stimulating, its encouraging, my music open up the eyes to a deeper level and my music has great beats with amazing sound production.
"Beautiful' is an incredible song. I especially like the intro. Can you tell us a little about this song?
Thank you. The song really is a celebration of a woman with inner beauty. The song creates a melody, an intimate tone of romance that reaches deep in the soul. This amazing song articulates the worth of a woman. Beautiful is all about the substance of what a woman has on the inside.
Are there any challenging aspects to writing and/or recording your music?
As a songwriter it's just being consistent with writing. Creating the discipline. I may not have the creative side working the way I want it too everyday. As far as recording it can be challenging to find a great sound engineer. Sometimes its best to hire two maybe three to find the right sound for the lyrics. But once the product is completed it can be a very refreshing experience.
Is there hidden meaning in your music?
I have no hidden meaning in my music. I am very transparent in my music. I keep it real.
Do you create music for yourself or for fans?
All of my music is inspirational. It for me and my fans. The very element that resonates deep within my spirit are were my creative side comes from. I desire to serve the world musically.
What is the best song you ever released and why?
Beautiful is the best song that I have ever released. With so many broken relationships, people feeling depressed from divorce, unhealthy toxic relationships can hard.
What song do fans seem to favor?
Beautiful is the one that I think fans favor. I have many women say it's a wedding song. I have women said they have cried listening to the song because of the intimate words of love and inspiration of a women's worth.
Which of your songs is, or do you think would be, fun to perform live?
Beautiful would be the song. Before I published Beautiful the women went crazy over the song. They loved Beautiful live. There were many asking when the song would be for sell after leaving the stage. It was truly amazing of the response from fans.
Would you like to travel to other countries to perform your music? If so, what would be your first stop?
Yes, I would love to travel to other countries. My first stop would be in the UK.
Tell about a magical moment or positive experience that has happened during your career.
When I was just writing poetry as a way to keep my mind positive. I had a friend listen to my poetry. My friend was impressed with my poetry writing. My friend ask me to come to this event to perform my poetry live on stage. After I finished the performance I got a standing ovation. From that point I put a band together from the people at my church and started performing live poetry and jazz in my city.
Who inspires you musically?
Mainstream artist that inspires me are John Legend, Kirk Franklin and Common.
If one artist were to perform at your party, who would get the call?
John Legend the brother is so talented, gifted and on a different level.
What advice would you have for someone wanting to follow in your footsteps?
Create an undying discipline to be great. Never ever give up. Build healthy relationships in the music industry and your creativity is your best friend.
How do you feel the Internet has impacted sharing your music?
It's been a good tool to expand my reach of fans and it has given my fans access to my songs through YouTube, Facebook and other social media sites.
What is your favorite/best outlet to connect with your followers Instagram, Spotify, FB, Twitter, iTunes? How would you want them to follow?
I would say I use Spotify to connect to potential fans through playlisting. It's the most powerful way to reach fans. Organic growth only for me. I've been very blessed to connect to fans on Spotify.
What does the future hold for you?
My future is very bright. I plan on releasing three new songs this year. My new song Feels So Good Is schedule to be released on labor day weekend. That will be followed by two more songs this year. I plan on releasing 20 new songs on next year. The plan is to have a few small concerts on next year depending on the COVID-19.
Did I forget to ask something? Something you would like to say, that I did not address.
Well I grew up in the church listening to Gospel music. I took piano lessons at the age of 12 but I never was good. All of my peers as teenagers was very good in music. I decided to be a sound technician at the age of 15 so I can be around music. My mom listened to Jazz, and R&B Soul. Growing up as a kid I was around Gospel, Jazz, R&B,
Soul and a little hip-hop. This is the reason why I write songs in different genres. My new song Feels So Good is an instrumental of Jazz and Hip-Hop.
interview
Music Fan plus Talented Musicians and Artist equals mySoundmusic