Who is JAMEEL PATRICK ?
music that inspires and encourages each of us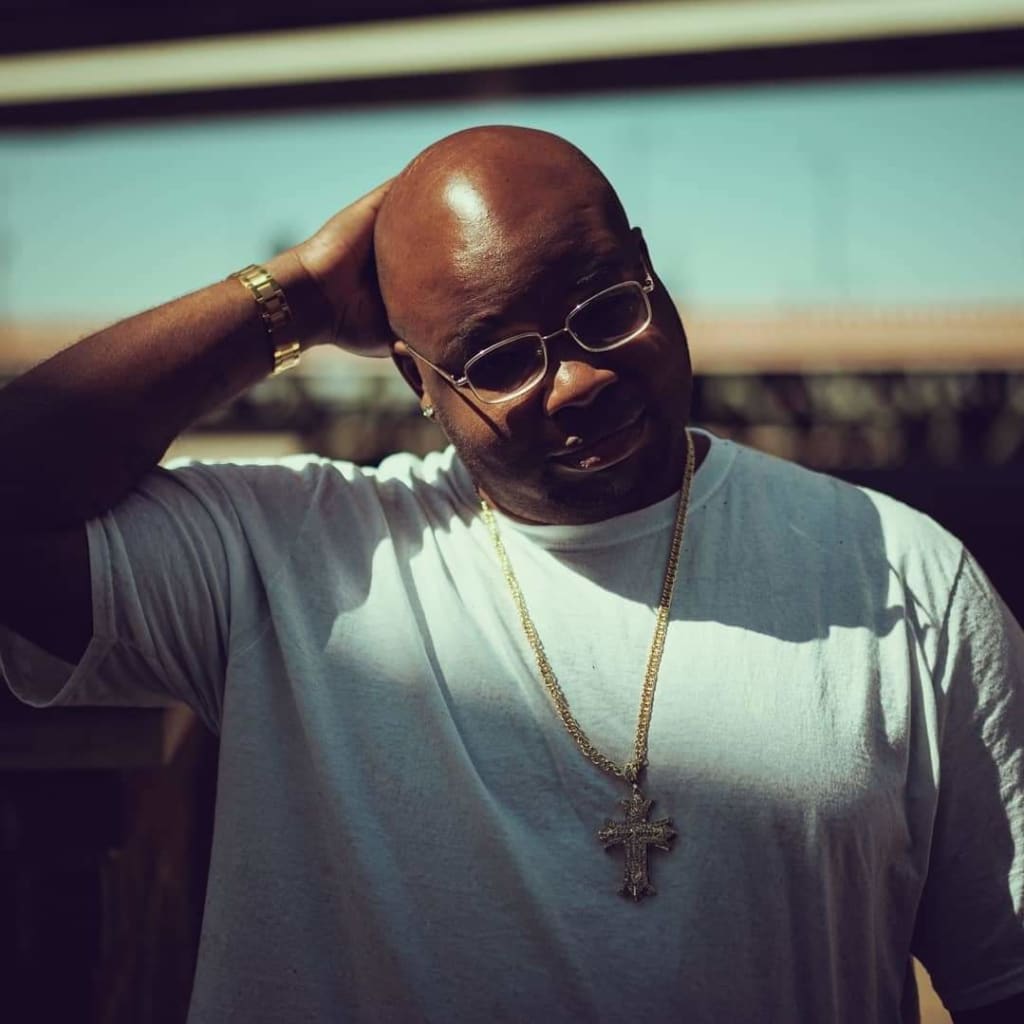 Jameel Patrick
Born and raised in Cleveland, Ohio, Jameel Patrick has been independently making music for over 10 years.

Jameel makes faith based music that is geared to inspire and encourage people. After bouts of depression and discovering that he was undiagnosed on the autism spectrum, he began to work on new music.

This resulted in the Crepuscular series. Crepuscular: The Prelude was released in May and Crepuscular: the Symphony will be released in September.
Are you from a musical or an artistic family?
I come from a family who loves music
How long have you been creating music?
I have been writing lyrics since I was 1 and learned how to make songs around 15 or 16.
Do you have a preferred genre?
I love some many genres that it's hard. I make hip hop but my goal is too put my love of all genres in the music
Do you write your own music, or do you collaborate?
I write music but I love to collaborate with other artists
Tell us about your sound and what sets you apart?
Besides having a weird voice I try to have my own unique writing patterns while also collaborating with artists who are different.
You recently released your single 'Switching Lanes'. Can you tell us a little about this song?
So I made the beat a while back but couldn't figure out what to write about. Eventually while working on a new batch of songs I sent it to an artist called ReMark and told him he could write about whatever he wanted. He sent me the verse and written lyrics. I listened to his verse and read that he said switching lanes, and then we went from there.
Are there any challenging aspects to writing and/or recording your music?
There are times where you hear a piece of music that you like but have no idea what to write to it or you can have an idea for a record but finding the right music can be hard.
Is there hidden meaning in your music?
It usually depends on the song but most of them includes my faith as well as struggles with mental health
Do you create music for yourself or for fans?
Both. It's a form of therapy for me but there are also many people going thought similar issues, so it's also for them
What is the best song you ever released and why?
That's hard, haha, but one of my favorite is a song called Psalm 88.
What song do fans seem to favor?
So far people have gravitated to my song Alone the most.
Which of your songs is, or do you think would be, fun to perform live? Psalm 88 ... lol
Would you like to travel to other countries to perform your music? If so, what would be your first stop?
Canada, lol, not hard to get there but I think Canada is dope.
Tell about a magical moment or positive experience that has happened during your career.
Anytime someone tells me that my song helped them really means a lot to me
Who inspires you musically?
My favorite artists are Boyz II Men and Linkin Park. Very different artists and very different from what I do but they both are inspirational to me
If one artist were to perform at your party, who would get the call?
Shawn Stockman from Boyz II Men
What advice would you have for someone wanting to follow in your footsteps?
Just do it. Learn about the craft and dive into it.
How do you feel the Internet has impacted sharing your music?
The internet has made it possible for thousands of people to make music from their bedroom and develop a fan base. I have met talented musician that became friends thought the internet.
What is your favorite/best outlet to connect with your followers Instagram, Spotify, FB, Twitter, iTunes? How would you want them to follow?
My instragram is jameelexe and I can be found on Spotify but everything can be found on my website jameelpatrick.com
What does the future hold for you?
I am releasing new music each month as well as getting ready to release a holiday project in parts. So Halloween, Thanksgiving and Christmas.
mysoundMusic will be sure to keep you posted
Did I forget to ask something? Something you would like to say, that I did not address.
We're good. lol.
interview
Music Fan plus Talented Musicians and Artist equals mySoundmusic