The Evolution Of Taylor Swift
Sorry, the old Taylor can't come to the phone right now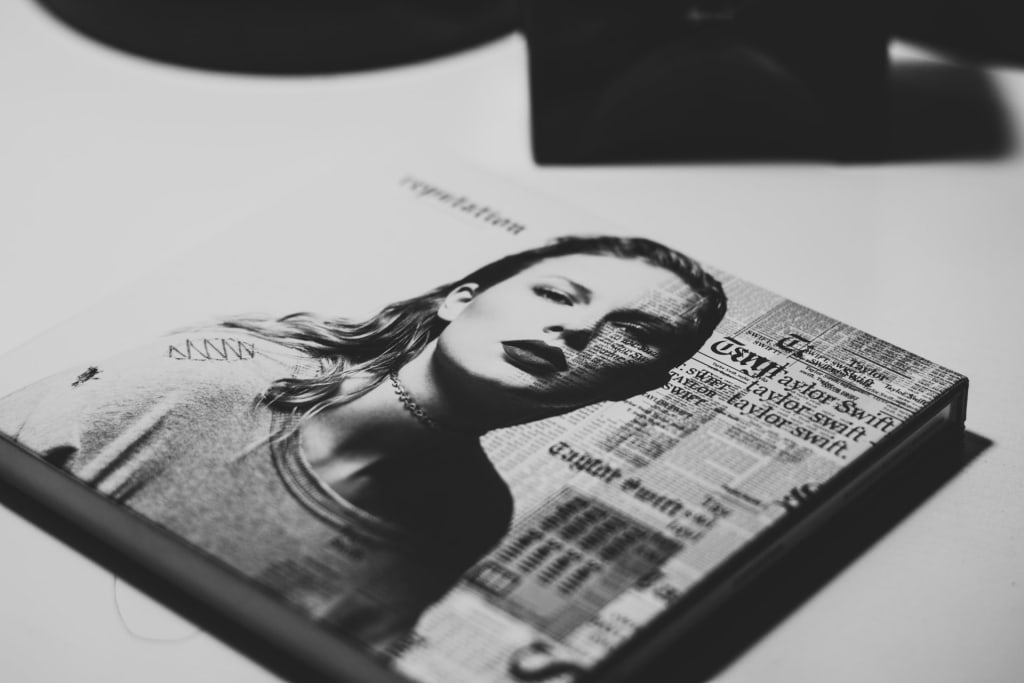 Photo by Raphael Lovaski on Unsplash
There are many reasons why Taylor Swift has become an iconic singer/songwriter in her own right. The personal and artistic lyrics are enough to cement her name in history. She also manages to succeed in multiple genres and overcome staggering controversies. Taylor has evolved not only as a musician but as a person. That evolution is evident in her extensive discography. She has gone through many phases in her already long career.
Country Phase
Debut/Self-Titled Album
Taylor was just sixteen when she debuted as a country artist. Even in the beginning, it was obvious that she was a gifted lyricist. Her songs about teenage life were sung and written in a way that was both relatable and unique. "Teardrops on my Guitar" put Taylor on the map, along with other hits like "Our Song", "Picture to Burn", and "Tim McGraw".
Fearless
The young crooner didn't fall to the sophomore curse. She was still a country singer, but hits like "Love Story" and "You Belong With Me" managed to cross over into mainstream radio.
Speak Now
Speak Now was a country album with a hint of pop/rock. The hit single, "Mean", stuck to her roots, while "The Story of Us" was new territory for her. Apparently, Taylor was already making a slow transition into a new genre.
The Pop Era Begins
Red
Red was the opposite of Speak Now. It was a pop album with a tinge of country. Her popularity increased thanks to earworms like "We Are Never Ever Getting Back Together", "22", and "I Knew You Were Trouble." It was around this time she started to get a reputation for writing break-up songs. Sadly, her love life got more attention than the music itself.
1989
Taylor's fifth album was a complete transformation of pop music. By this point, she was one of the most talked-about artists in the business. Hits like "Blank Space", "Bad Blood", and "Shake It Off" became some of her most memorable scores as a pop persona.
The Dark Taylor
Reputation
Due to the infamous Kanye West recording, Taylor's public image took a major blow. She was unfairly accused of being a liar and a snake. That's how Reputation was born. Taylor used her music to address the scandals and feuds she got caught up in. The tone of the album is somewhat dark, but Taylor had some intense feelings to get off her chest.
Daylight Breaks
Lover
Taylor's next record, Lover, was much happier and optimistic than Reputation. Playful singles like "ME" and "You Need To Calm Down" showed that she moved on from the drama. At the same time, Taylor has found new love, which was mentioned in romantic favorites like "Lover".
The Indie/Folk Experiment
Folklore and Evermore
Thanks to quarantine, Taylor had plenty of time to make two albums in one year. Swift teamed up with indie band The National to write and produce folk music. Perhaps, this is her calling because Folklore and Evermore is the best work she's ever done. Every track tells a story and her voice reflects her newfound maturity.
Conclusion
Taylor Swift will no doubt continue to have a long and lasting career. She successfully switched genres like a drop of a hat. The controversies, feuds, and break-ups only made her a better artist and a stronger person. Her biggest fight to date is the dispute with Big Machine Records over the ownership of her masters. Taylor is left with no choice but to re-record all her old music. The remake of Fearless is set to release on April 9, 2021. Go buy or download it if you want to support her true legacy.
Thanks for reading! Let me know what you think on my Twitter or Pinterest. Also, be sure to like this page and tip me!
Sources: Britannica, Biography.com