Top 10 Best One-Hit Wonders of the 2000's
The decade that started social media and digital downloads.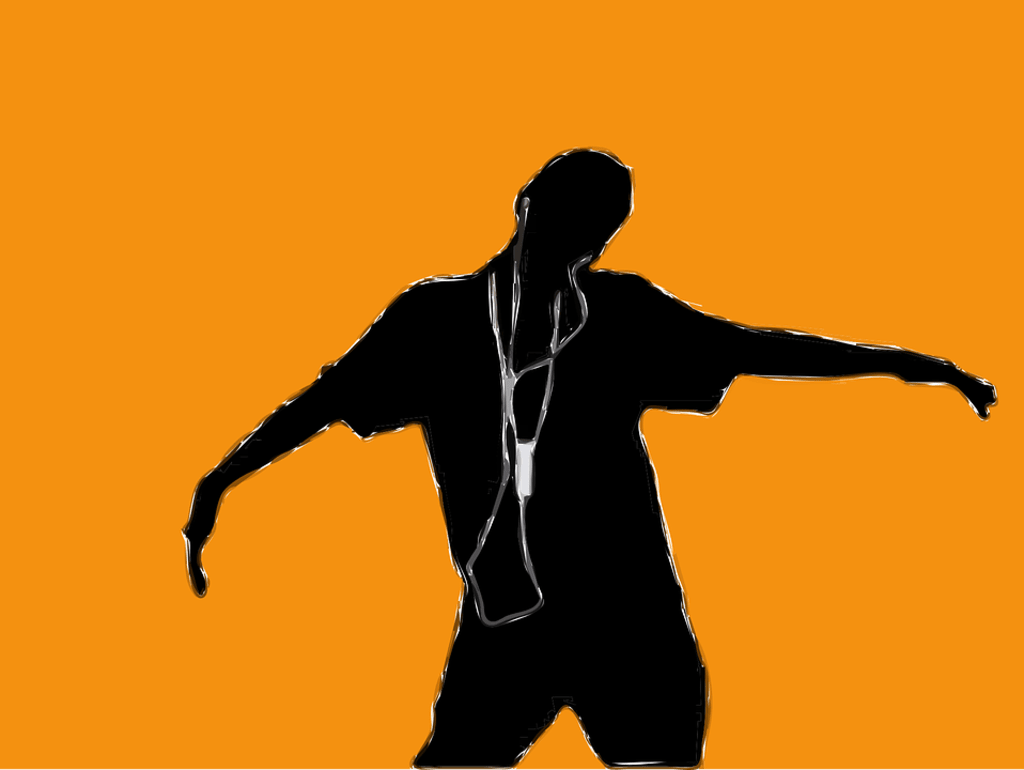 Oh, the 2000's. A time that gave us iPods, Myspace, and great one-hit-wonders. This is my top ten best one time singles from the decade when Facebook was introduced.
10. Party Like A Rockstar- Shop Boyz
It's a silly rock-rap song, but that's part of the charm. The Shop Boyz is a hip-hop trio who got together in Atlanta. They created their signature style of music called "hood rock." The boys started off making mixtapes in a local studio before hitting it big with "Party Like A Rockstar." Universal signed them a record deal in 2007 and gave them mainstream attention. Their debut single was number two on the pop charts. Why pop? I don't know. The Shop Boyz continue to produce mixtapes and download-only singles.
9. Ridin' Dirty- Chamillionaire
Chamillionaire (Hakeem Sediki) is a Houston bound rapper who is known for producing countless mixtapes. He started off as being part of the hip-hop duo, Color Changin' Click, with Paul Wall. His first single, "Ridin Dirty," was released in 2005 and received two Grammy nominations. He went on to start his own label, Chamilitary, after working with Universal. Despite creating more music, Chamillionaire never released a single as memorable as "Ridin' Dirty."
8. The Middle- Jimmy Eat World
Jimmy Eat World was formed in Phoenix, Arizona. The band appeared on the emo scene in the mid-nineties. They became known for their fusion of alternative and pop-rock sound. "The Middle" helped bring them commercial fame in 2001. Two of their albums became gold and platinum records and hit the top twenty on the Billboard charts. Jimmy Eat World continues to have success, but mainly in the indie world of music.
7. Collide- Howie Day
If you have been hanging out in a coffee house, then you heard this song. Howie Day was influenced by Jeff Buckley, Radiohead, and Dave Matthews. He has been an opening act for the likes of Shaun Mullins and The Wallflowers. "Collide" was an acoustic, pop hit that made the Top 40 list. Howie didn't keep his spotlight for long because of legal issues. Eventually, he took a break from making music.
6. This Is Why I'm Hot- Mims
In 2006, Jamaican-American rapper, Mims, independently released his first single, "This Is Why I'm Hot." He got signed to Capitol Records and produced his first full-length album. The following year, he released his second album, which gained little recognition.
5. Boston- Augustana
The California based band was formed in 2002, with Dan Layrus as the lead singer. They were discovered by Epic Records in 2005 and dropped their debut album, All The Stars and Boulevards. The record slowly rose to fame with the help of their hit single, "Boston." That national attention put the album on the Top 40 list. Later, Augustana came out with a second album that had a more rootsy sound. It was met with only moderate success.
4. Are You Gonna Be My Girl- Jet
Jet clearly identifies with classic garage rock. You know their neighbors really loved them! The Australian band was developed in 2000, at the height of the millennium. "Are You Gonna Be My Girl" helped their tour become a success. After that, they were delayed by a short break when the group disbanded in 2012. They finally got back together to produce EPs that were only popular in the UK and Australia.
3. Hit Em' Up Style (Oops)- Blu Cantrell
Blu Cantrell was born in Rhode Island to a mother who was a jazz singer. Blu's demo tape allowed her to be discovered by A&R Records. She sang background vocals for Faith Evans and Puff Daddy. Music producer, L.A. Reid, signed her to Arista, where she recorded "Hit Em' Up Style." The single was placed second on the Hot 100 charts in 2001. Her next album, Bittersweet, was not accepted by fans, yet it was nominated to a Grammy.
2. It's Goin' Down- Yung Joc
Music was in his blood since he was a child. Yung Joc (aka Jasiel Robinson) once wrote a jingle for Revlon, with his father's help. That moment made his decision to pursue music. Ultimately, Yung Joc founded his own company, Mastermind, with Russel Spencer. Along with Enterprise Label, the studio released the banging hit, "It's Goin' Down," in 2005. Despite working with P Diddy, Yung Joc hasn't since dropped another memorable single.
1. I Believe in a Thing Called Love- The Darkness
The fun English band was campy in all the right ways. They were clearly inspired by classic seventies and eighties rock and roll. The Darkness delivered their first album, Permission to Land, in 2003, which won numerous awards. Unfortunately, the campy fellas had some difficulties. A lackluster second album, stints in rehab, and break-ups stunted their commercial success. However, "I Believe in a Thing Called Love" will always be a killer song.
Do you like my list? Did I miss your favorites? Let me know on Twitter. Also, check out my other one-hit-wonder lists.
Source: Allmusic.com