The Top 10 Best One-Hit Wonders of the 1990s
Grunge rock, hip-hop, and boy bands!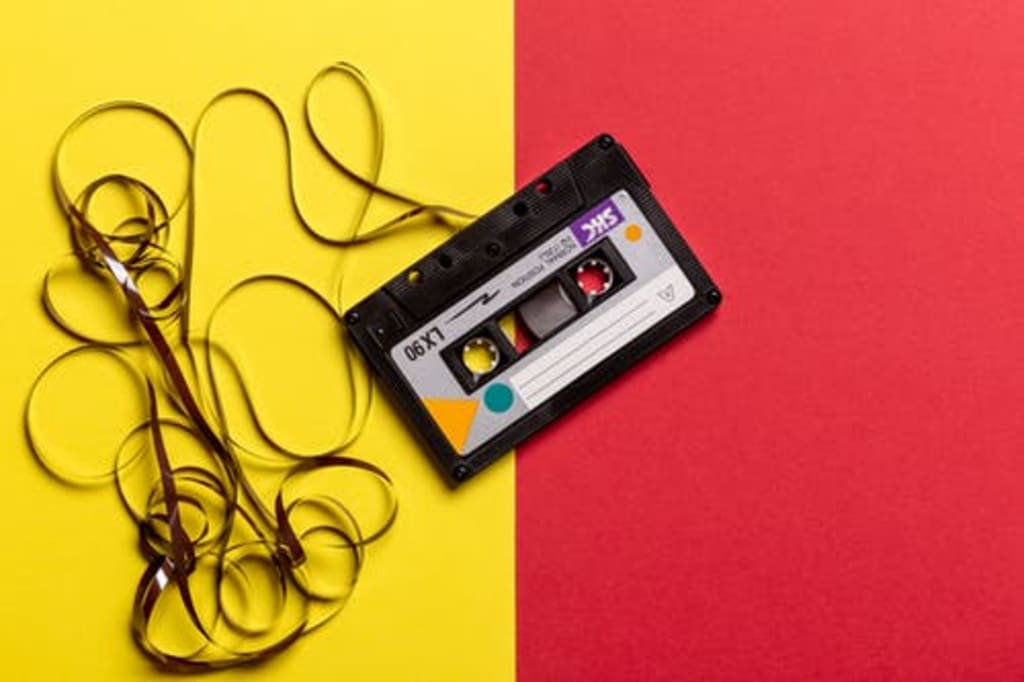 I was born in the nineties, so this decade has a soft spot for me. However, I wasn't introduced to most of the iconic songs of the nineties until much later in life. During that time, my parents mostly played country and Christian radio. Country was at its peak in that decade, but so was hip-hop, grunge rock, and some folksy coffee house music. So, to celebrate the eclectic decade that I was born into, I am counting down the top ten best one hit wonders of the 1990s. Let's go!
10. "You Get What You Give" by The New Radicals
The career of New Radicals was a brief one. Gregg started the pop/rock group in the early nineties. They were heavily influenced by classic rock of the 1970s, which may be why their music gives me David Bowie vibes. Gregg was responsible for all recording production work on their music, including their sole hit "You Get What Give." After the single became popular, New Radicals broke up when Gregg decided to focus on more of the producing side of music.
9. "Closing Time" by Semisonic
Semisonic already had minor success, but their sophomore album brought them to the mainstream thanks to "Closing Time." Their third album only garnered attention in the UK, and side projects had kept band members apart. Needless to say, "Closing Time" was their only bit hit. However, I'm sure The Office is responsible for giving song even more popularity (remember when they sang that song when work was done?). Not to mention that this will always be the theme song for when the bar closes.
8. "What's Up" by 4 Non Blondes
4 Non Blondes was formed in 1989 and led by the unique Linda Perry. The mostly female group got signed to Interscope Records and released the single "What's Up" in 1993. "What's Up" reached to number eleven on the Top 200 Billboard charts and had massive exposure on MTV. This led to 4 Non Blondes touring with Neil Young and Pearl Jam, as well as contributing to the soundtrack on Wayne's World 2. However, Linda Perry felt the group was becoming too mainstream, so she left the band. Luckily, she had moderate success as a solo in the late nineties. "What's Up" continues to thrive in today's pop culture through some funny He-Man internet memes.
7. "Hay" by Crucial Conflict
Out of Chicago came the hip hop group Crucial Conflict. Each member grew up on the streets and passed the time by rapping. In 1996, their single "Hay" debuted. The song was inspired by Cypress Hill and the style of the old west. In case you're wondering, yes: "Hay" is about marijuana. Nonetheless, the song still has a great beat. Problems with the label put a hold on more major success, but Crucial Conflict is still active today. They even appeared at the SXSW in 2015 with rapper Twista.
6. "Flagpole Sitta" by Harvey Danger
Harvey Danger formed in Seattle, Washington during the year of 1994. Their influences ranged from Nirvana to cult band The Pixies. They started their own cult status by playing original songs in college. Harvey Danger got signed to an indie record label before being picked by a bigger when label. That happened because the popular single "Flagpole Sitta" when premiered in 1998. Unfortunately, the second album was not successful and erased the band from existence.
5. "Here Comes the Hotstepper" by Ini Kamoze
Ini Kamoze (aka Cecil Campbell) went through a dramatic change both musically and physically. He started making music in the eighties and went on tour with other acts. At the time he was described as frail and skinny. His career in music was static and erratic at best. Then in 1995, he blew up the Billboard charts with reggae hit "Here Comes the Hotstepper." So, Ini Kamoze went from skinny unknown to strong buff star. He stayed a one-hit wonder not because of any failed follow-ups, but because he took a ten-year long hiatus. Perhaps he wanted out of the limelight.
4. "I Wish" by Skee-lo
If you are a short person, this is the song for you. Skee-lo is one of those few rappers with clean lyrics and a family friendly story. He had a self deprecating sense of humor as well. Born in New York, Skee-lo moved to California when he was just nine years old, the down-to-earth approach of Kurtis Blow records really appealed to him. "I Wish" was a huge hit in the summer of 1995 along with the music video that parodied Forrest Gump. His second album I Can't Stop wasn't released until five years later, and five years after that, we got his third album. None of those had a break-out hit like "I Wish."
3. "Whoomp! (There It Is)" by Tag Team
If you went to any sporting event in the nineties, then you must have heard this song playing. Makes sense, right? "Whoomp! (There It Is)" is the perfect jam to pump you up and get you dancing. Tag Team is a rap duo from Atlanta, Georgia who hit it big with "Whoomp" in 1993. Their decline in success may be because they released more singles than albums. Also, some of those singles, like "Whoomp, There It Went," tried to capitalize on their biggest hit. You know you're a one-hit wonder if you can't top your most famous and/or only hit.
2. "Baby Got Back" by Sir Mix-A-Lot
At the time of its release in 1992, "Baby Got Back" divided audience. One half called an appreciation for all body types, the other saw as another rapper objectifying women. Either way, the hit made was famous by Sir-Mix-A-Lot and made a lasting impression on pop culture. It gained more recognition for being sampled on Nicki Minaj's "Anaconda." The Seattle born rapper didn't hear any hip-hop music in his city. So, he started his own label there. Eventually, he left that label for another and produced "Baby Got Back." His other music never reached the same heights as his one-hit wonder, but he continued to make music years later.
1. "Jump Around" by House of Pain
The Irish-American rap group could owe their success to Ice-T. He discovered the group founder, Everlast (Erik Schrody). In 1992, "Jump Around" crossed over in the pop charts with its catchy and infectious beats. Celebrating their Irish roots is what made them stand out. Unfortunately, the celebrating grew tired, and the group's wild behavior slowed down any further success. Like with most one-hit wonder bands, the boys parted ways and Everlast went on to have a solo career.
Do you agree with my list? Is there a one-hit wonder from the nineties that I missed?
Source: AllMusic.com