The Creatively Free 'Funky Pythons'
"Groovy & Funky with good rhythm & lyrics that portrait our society and modern reality."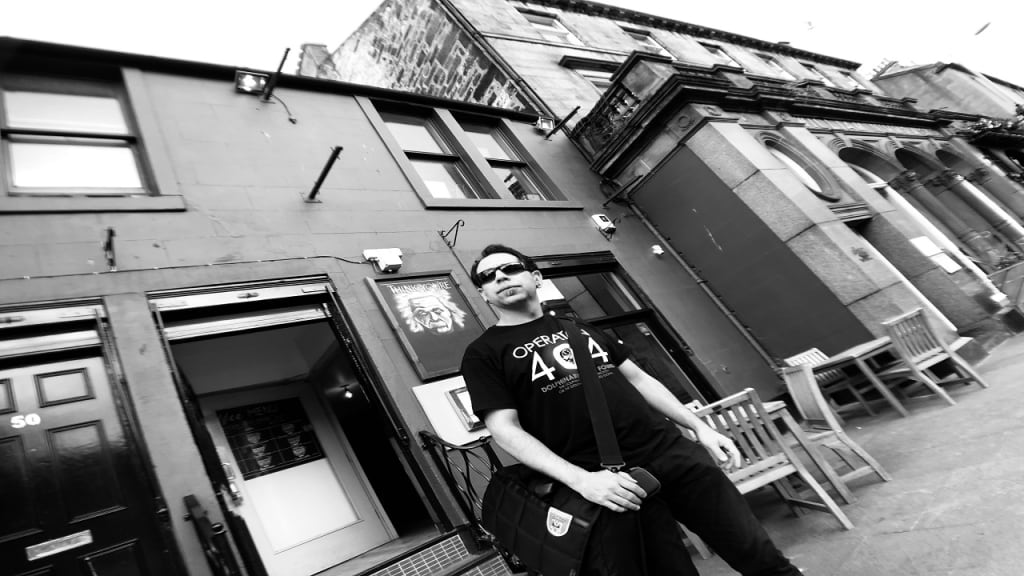 Funky Pythons releases Bin Diving Queen
I normally start with a brief background on the featured artist or band. However, Funky Pythons' Q and A session was so good, I'm going to cut to the chase ... Funky Pythons have a new song "Bin Diving Queens". Enjoy.
Why the name Funky Pythons?
I have been involved in several music projects. One that was very important for me was called Stereo Funky. I enjoyed that project very much. When I created Funky Pythons I was looking for that type of sound in the name. I find the Monty Python project hilarious. So I started playing with both names and Funky Pythons was born.
What is your chosen genre?
Funk, Punk, Eclectic.
Why did you gravitate to that genre?
I love music, any type of music. Funky Pythons is creatively free. Hence, narrowing to one genre is pointless. However, the more I create the crazy it gets but there are elements of funk, punk that are at the core of the project.
How long have you been creating music?
Twenty years approximately.
How would you describe the music that you typically create?
Groovy, Funky with good rhythm and lyrics that portrait our society and modern reality.
What is your creative process like?
Lyrics come from experiences, things that I observe or hear. I am lucky I had the chance to travel and live in several countries. That has contributed tremendously to my creative process.
What is the best song you ever released and why?
At present Bin Diving Queen which is the new single. I am satisfied with the production of this new single. I love the video and how the lyrics flow with the music. Also, I like the fact that is not easy to put under a genre. It has many elements that work well together but that don't tell you immediately that sounds like other song.
What is your favorite song(s) to perform?
That has changed throughout times. I believe that each project and in any given time the moment you are in life and the experience you are going through will be different. I think that instead of a song I would have to choose a moment. If you create the right atmosphere and have the right crowd, you might sing your least favourite song and get such a positive response. I believe that the audience is key in that decision making.
Where have you performed? What are your favorite and least favorite venues? Do you have any upcoming shows?
I have played in many underground venues. Some are hidden away and just waiting to be found. I love places that offer the eclectic music of the area and open to new sounds, these kind of venues that provides the right atmospheres and music making whoever is there pretty comfortable.
Do you think you could get any better as a artist/band? If so, how would you achieve that? OR Have you seen growth in yourself/band from beginning to now? If, so how? And what spurred that growth?
The musicians journey is an unpredictable one. It is important to keep good habits, being organised, practice and have an understanding of the difficulties in order to be able to ride the wave in style. No one becomes successful in anything from one day to the next. You will fall plenty of times before you succeed. At present Funky Pythons is growing faster that I thought, I am really enjoying what is happening and how the project is gaining its own style and ways. I really need more time. I need to make money out of this project in order to dedicate more time to it. Right now I am obliged to work full time in order to maintain family and music alive. I am surprised how much I have obtained and developed by doing this part time so imagine what I could do with more time dedicated just to create.
What was the best concert you've seen and why?
Probably Depeche Mode in Barcelona. However, The Brian Jonestown Massacre were amazing. I have also seen many small bands that I cannot even remember their names that left a memory.
Who are your musical influences?
Wow! That question. From Mozart to Notorious Big you name it. I like drum and bass, classical, Rock, alternative etc. I grow up with Depeche Mode, Massive attack, Smashing Pumpkins, Nirvana, The cure. But also I love reggae, ska, blues, jazz. I just love music.
How would you define the word success?
We all want to be successful and everyone is more than capable of achieving it. Ultimately, you alone define success and that is what gives you your own sense of purpose and motivation to conquer the obstacles that are ahead. Integrity is an important part in accomplishing my goals. Life flows in stages and taken in steps. With each step, there are lessons. We learn as we go along. Mistakes are made, problems arise. It is important not to live in denial of the mistakes we have made or how we dealt with situations in a given time. One learns to become critical and find solutions throughout the experiences. I define success in my life by the accomplishments as well as doing things that make me happy, while alway encouraging and supporting others to do what makes them happy. Helping others on their way to success is in its self a success.
Do you have a strong, viable, grassroots fan base?
Working on it. On my latest release, I have noticed more people I know were telling me they liked my video with me contacting them or asking them to share my music with others. However, this project is new and there is lots to do.
How do you feel the Internet has impacted the music business & your music?
As we know, the recording industry has dominated music production and distribution for many years. The independent musician has felt the impact of music on the Internet in the past 20 years. Music has become more accessible to the public. It has given opportunity to independent musicians to reach a global audience without the backing of a major label. A downside is that the Internet has made it more difficult for artists to make money from the music made. To subsidise the loss of income, we have to play live more often.
If you could go open a show for any artist who would it be?
Sleaford Mods, The Brian Jonestown Massacre
What is one message you would give to your fans?
Cultivate the seed of Kindness and spread it everywhere you go.
What is your favorite/best outlet to connect with your fans Instagram, Spotify, FB, Twitter, iTunes? How would you want them to follow?
I do not use Facebook but I am present on Spotify and Instagram at the moment.
Did I forget to ask something? Something you would like to say, that I didn't address?
Nothing Thank You.
Thank you, Funky Pythons