Kindom Monkey gives Us "Sweet Chill"
now available on Spotify & other platforms.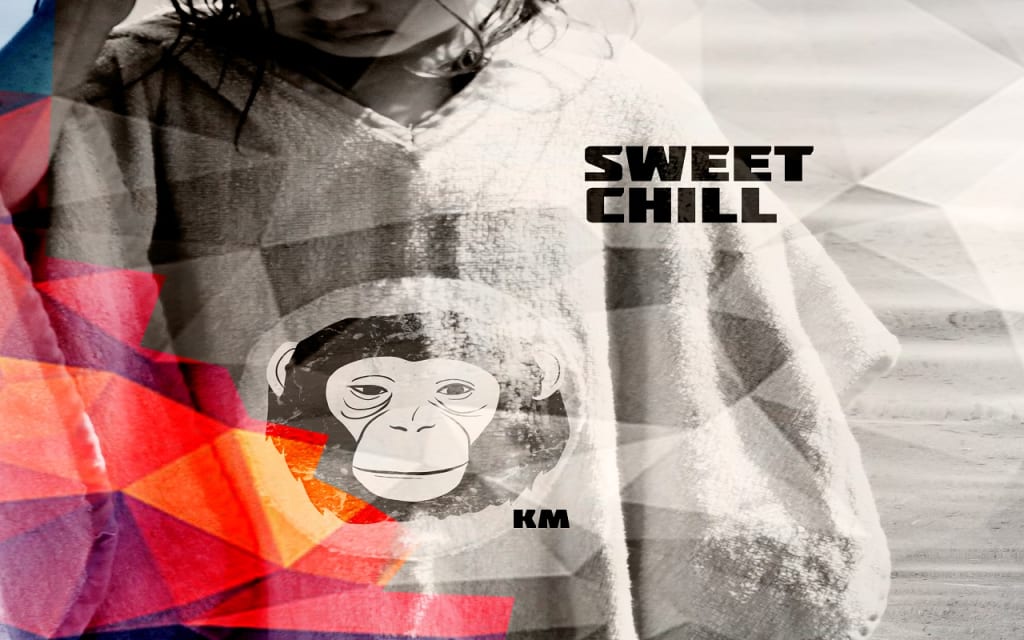 Came across another talented musician, this one from Canada. He has been making music for 20 years now. Kindom Monkey, his stage name, claims to be always exploring new ideas ...
Kindom Monkey took the time to do a Q and A with me. Here is what I learned ...
Why the name Kindom Monkey?
My name is Dominick, I'm kind and monkeys are my kin. Kin means gold in Japanese. I also like Hanuman.
How can you not like him right out of the gate?
What is your chosen genre?
A mix of everything I like, from electro, trap, hip hop to acoustic music.
Why did you gravitate to that genre?
Since I like music from almost every genre, I mix them all when I create.
How long have you been creating music?
More than 20 years.
How would you describe the music that you typically create?
I always try to come up with something interesting, different and artistic.
Apparently, he's a man of his word. Never High is a perfect example of interesting, different and artistic. Love this one.
What is your creative process like?
It depends, sometimes I start at the guitar and sing over it, sometimes I will create on the computer using a keyboard. For the lyrics, I go with what I feel.
What is the best song you ever released and why?
My best song is always my next one. I will use everything I have learned in the previous one, and make something better.
Here is a song from 2018 called Say. As good as it is, and it is good, you can hear the growth, from Kindom Monkey over time.
What is your favorite song(s) to perform?
I do not perform live.
What was the best concert you've seen and why?
A few years ago, Dinosaur Jr came to Montreal after the release of Hand It Over. This show was out this world, J Mascis would change guitar for every song, they looked and sounded fantastic. The songs were played to the perfection and the crowd was crazy …
I, myself, have never heard of Dinosaur Jr. I had to look them up and give them a listen, too ....
"Dinosaur Jr. is an American rock band formed in Amherst, Massachusetts, in 1984, originally simply called Dinosaur until legal issues forced a change in name. The band was founded by J Mascis, Lou Barlow, and Murph." - Wikipedia
Who are your musical influences?
King Krule, Rae Sremmurd, Grimes, Leonard Cohen, Beastie Boys, Pixies, Denzel Curry, Die Antwoord, and many others…
A few more names I'm not familiar with but glad I now know. Ie: Denzel Curry (I dig hip hop/rap) ...
What's the biggest problem you've had to overcome so far?
Time. There is always so much to do…
How would you define the word success?
Being able to generate revenue from music while living a good and positive life.
Do you have a strong, viable, grassroots fan base?
No, I used to make music in French, my English project is recent.
Let's change that for him!
How do you feel the Internet has impacted the music business & your music?
It is now possible to self publish music and that's cool. I also like to find new interesting artists. Internet has made it easy.
If you could go open a show for any artist who would it be?
Lana Del Rey, she's my sister.
What is one message you would give to your fans?
Make people around you happy.
What is your favorite/best outlet to connect with your fans Instagram, Spotify, FB, Twitter, iTunes?
Spotify, Youtube, iTunes, Facebook.
How would you want them to follow?
Spotify, Youtube, iTunes, Facebook.
Did I forget to ask something? Something you would like to say, that I didn't address?
No. Thanks! :)
Please take a moment and give Kindom Monkey - a listen &/or support.
Thanks! :)